It's no question that the popularity of mountain biking has continued to grow, especially over the past year. And with such a high demand for bikes, many suppliers are having a tough time keeping up with their inventory. A lot of us are fortunate enough to have bikes already or perhaps looking to upgrade to something different. So we're bringing back the SkyPark Bike Swap to help our MTB community gain access to bikes or take an unused one off their hands!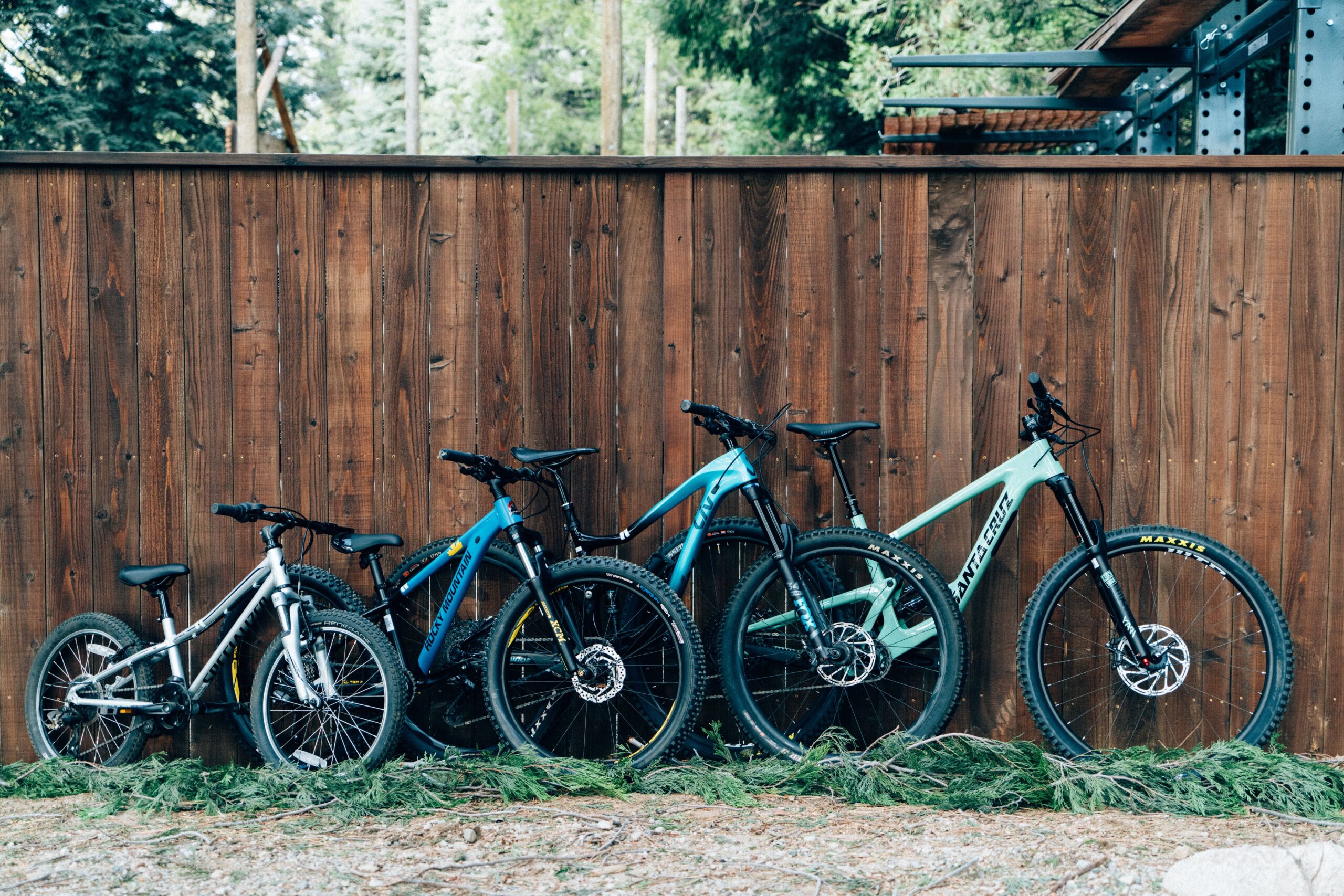 Join us May 15th and 16th for the SkyPark Bike Swap! Get ready for a weekend of incredible deals and great vibes at this annual event celebrating our summer mountain biking season. Polish up that bike and get ready to swap it for a new one. Or dust off the cobwebs from that extra bike that's just been sitting in your garage and get some cash for it. This is the perfect opportunity to buy/sell/trade your gently-used or new bikes.
The purchase of a Day Pass reservation gets you into the event. And if you sell or purchase a bike, you'll receive a credit for a future day at the park to come back and ride! If you're a SkyPark Monthly or Annual Passholder, this event is free (no reservation required). Get your tickets now: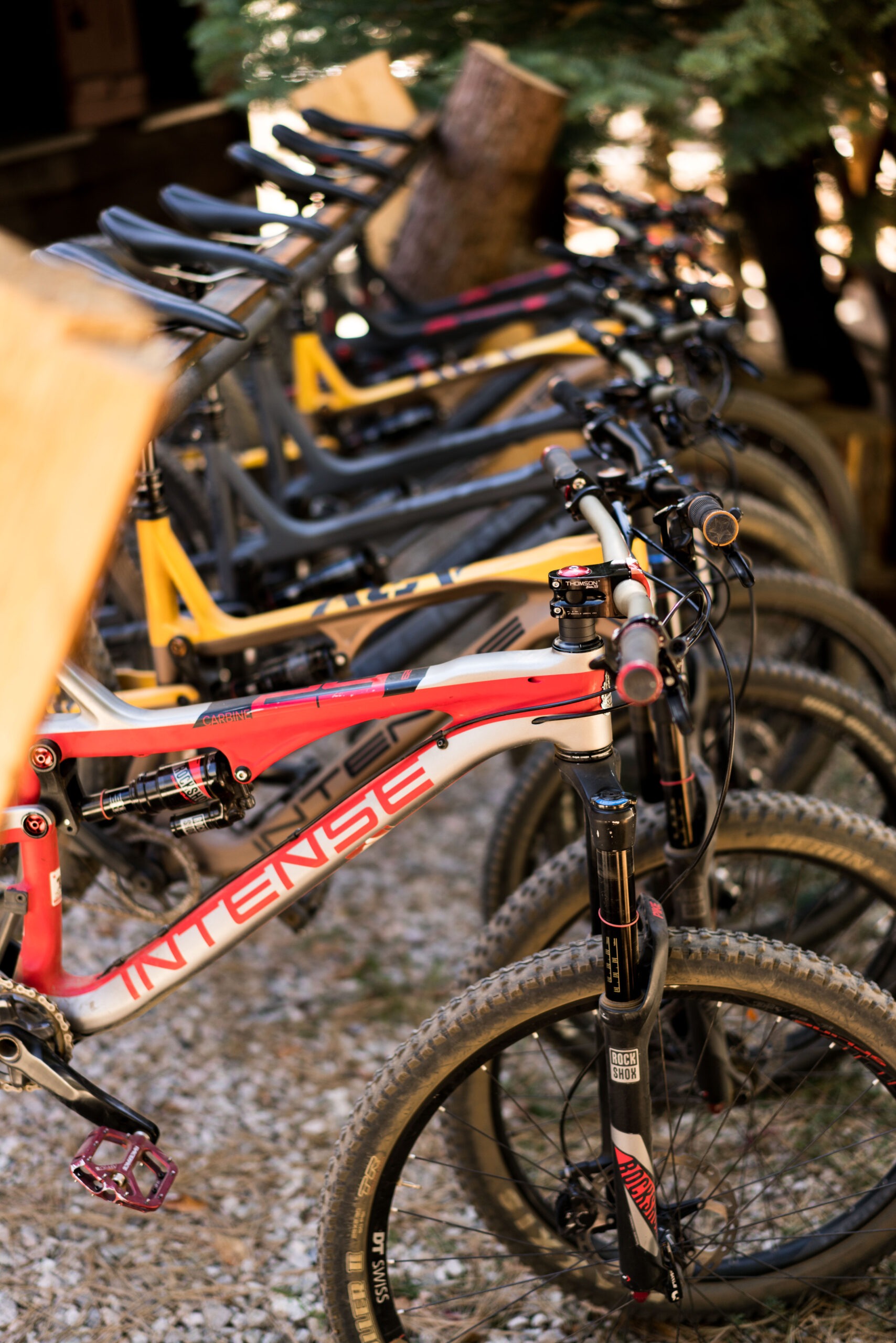 Want to attend? Here's the dirt:
If you're SELLING a bike:
Bike owners may bring their bikes to SkyPark as early as Thursday, May 13th for the weekend's Bike Swap. And don't forget to bring a lock for your bike!
A Day Pass reservation is required to attend the event on May 15th and/or 16th (open to Passholders)
Bike owners will lock up their bikes, pick up a bike tag and complete the following information to be secured to the handlebars:

Price you wish to sell the bike for
Bike owner's name
Bike brand, model and year
Mobile phone number of owner

Interested buyers will be contacting you throughout the day, so please anticipate phone calls or texts as people reach out.
If you sell a bike at the Bike Swap, you'll receive a credit for a future day of riding at the park!
If you're BUYING a bike:
A Day Pass reservation is required to attend the event on May 15th and/or 16th (open to Passholders)
If you find a bike you're interested in, contact the bike owner using the information on the handlebar tag.
Met with the seller for questions and to make an agreement
If you buy a bike at the Bike Swap, you'll receive a credit for a future day of riding at the park!
Although SkyPark is hosting this event, all bike sales during the Bike Swap are to be directly negotiated between the seller and buyer. You can expect most sales to be done via cash or electronic purchase (Venmo, Zelle, etc), so please come prepared. SkyPark will not have credit card processing available for the Bike Swap as purchases go to the seller.
Come early in order to get the best pick on available bikes. So mark your calendars and don't delay. Make your reservation now!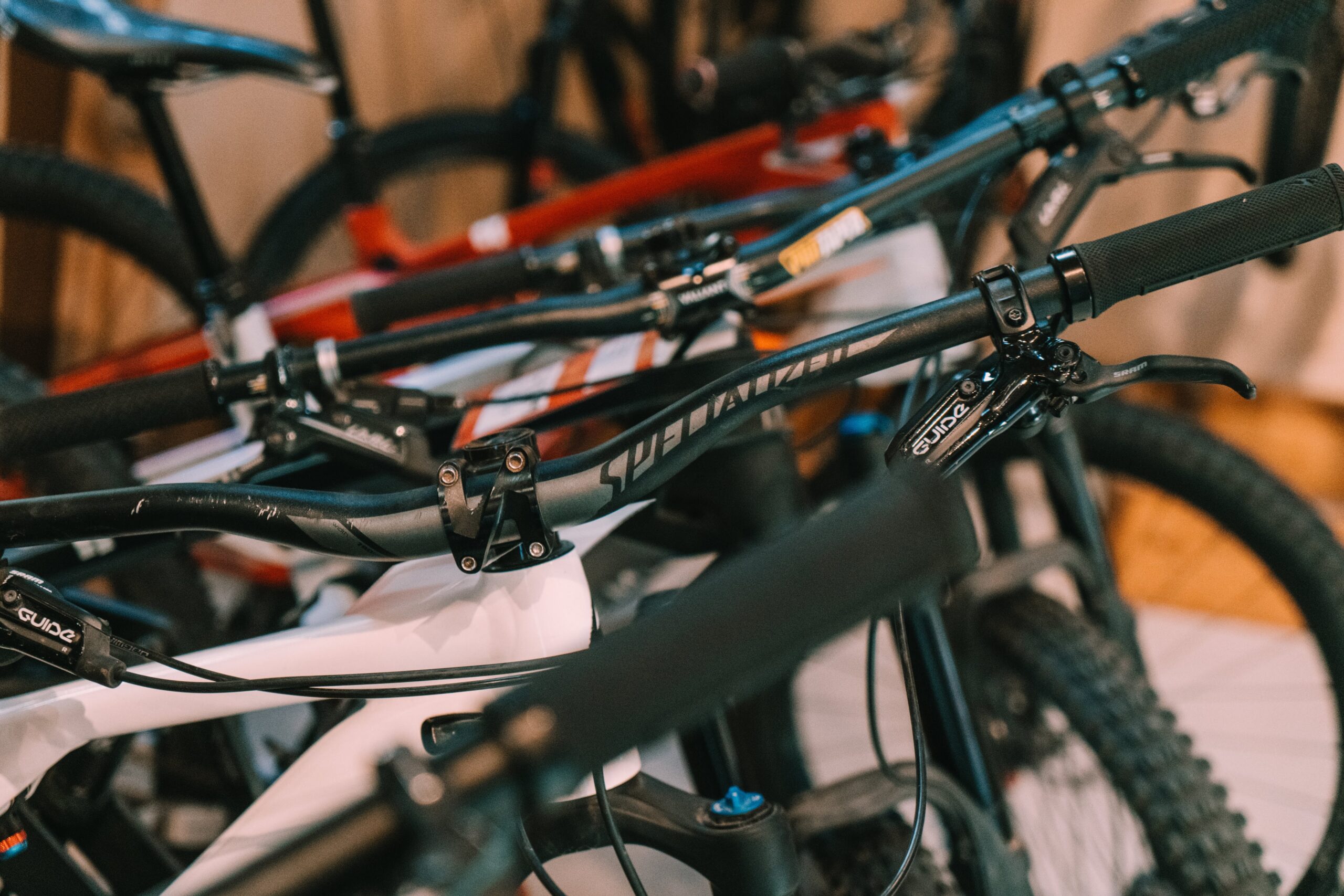 ABOUT SKYPARK BIKE PARK
The mountain biking here at SkyPark is in a league of its own. Our trail network winds through a thick canopy of pine trees and sports several well-marked, directional mountain bike trails for the beginner to advanced rider. The bike trails take you through 10+ miles of dense Alpine forest, natural jumps, wall rides, ladder bridges and obstacles. Each trail is specifically designed to prepare you for the next, slightly more challenging one. And don't forget, there's always an easy way out if you're not feeling it at any particular point. Soon enough, you'll gain more confidence and ability as a rider with each lap! There are also 3 skills areas, a large and a small pump track and a Balance Trail for our youngest groms.
Our trails are groomed daily, the berms and jumps are perfect and our beautifully crafted wood features provide an exciting challenge. And if you don't have a bike or just itching to try a different one, our Bike Shop offers demos on a first-come, first-served basis for both kids and adults.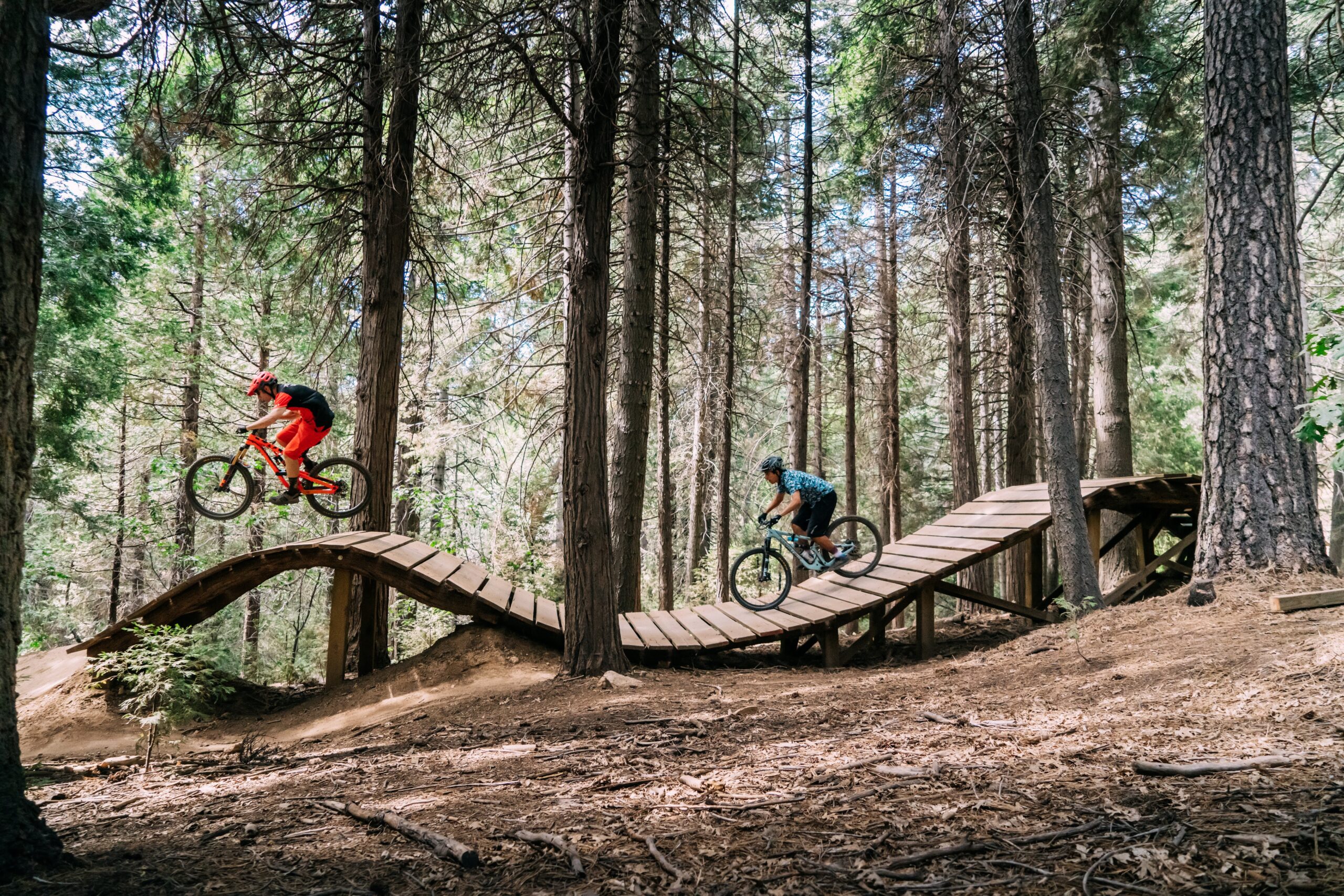 SKYPARK ADVENTURE ACTIVITIES
Don't forget that SkyPark's favorite everyday activities are also included with the price of admission! Practice your skills at the Royal Games where you can join King Celwyn's Ax Challenge or take your best shot in archery or the Northwoods Sharpshooter Gallery. You can even build strength on our climbing tower or bouldering room. Silver Bells Arena offers complimentary skate rentals so you can let the good times roll! And when it's time to take a break, take the family to our outdoor Sky Pavilion for special weekend entertainment.