FAMILY FUN ANNOUNCED AT SKYPARK AT SANTA'S VILLAGE
Southern California Theme Park Offers Fall Guests Mountain Biking, Pumpkins, and Fantasy Fun
Skyforest, California (8/17/2021) – SkyPark at Santa's Village today announces its Pumpkins in the Pines October festivities lineup. After its busiest summer ever, SkyPark at Santa's Village welcomes Fall guests to a variety of fun weekend activities, from pumpkin patches to cookie decorating and crafts, to a community sponsored trick-or-treat event and costume party.
"This isn't your average Pumpkin Patch," says Michelle Johnson, SkyPark at Santa's Village's Creative Director. "We love Fall and it's reflected in our changing-of-the-seasons Fall decor and pumpkins throughout the park. We've made Pumpkins in the Pines the mountain top day-destination, family friendly Fall festival with special characters, seasonal food, and Fall themed activities you won't find anywhere else!"
The Coachworks Pumpkin Patch will give guests a chance to find the perfect pumpkin. Choose the perfect pumpkin and paint it in Santa's Workshop. The Monster Mash Light Show will enchant guests throughout the park with colorful lights and Halloween music. In the evening, the Fantom Forest will thrill guests with a unique walk-through haunted hike. Seasonal characters and special shows and experiences will also be featured throughout the park, including Wacko the Magician, the Sleepy Hollow Puppet Show, and much more! Seasonal treats will be available throughout the park.
"We just had our best and busiest summer ever," says Bill Johnson, Co-Owner of SkyPark at Santa's Village. "SkyPark at Santa's Village is all about outdoor adventure in an alpine setting, and we're providing that experience through Fall and into Winter. Our unique combination of outdoor fun and generally pleasant weather is really resonating with guests who still want to have family adventures. As far as I know, we're the only park that offers mountain biking, forest hiking, Santa, skating, axe throwing, archery, and pumpkins in a winter wonderland theme park. We even do weddings and forest conservation. If you're looking for a unique theme park and Fall activities, come check us out."
WHEN TO EXPERIENCE PUMPKINS IN THE PINES:
Pumpkins in the Pines starts Saturday, October 9th and runs every weekend through October 31st.
SkyPark at Santa's Village is open Wednesdays through Sundays, please check the website for times of operation. Advanced reservations are no longer required. But to get the best available rate and save time, you may purchase tickets online:

WEEKEND SCHEDULE:
COACHWORKS PUMPKIN PATCH
Saturdays 10:00 AM – 9:00 PM
Sundays 10:00 AM – 5:00 PM
One of the season's greatest pleasures is loading up the van (or trendy SUV) with the little ones and heading to the pumpkin patch. Head over to the cozy Coachworks Pumpkin Patch or stop at Santa's Workshop to paint your favorite pumpkin find.
PARKWIDE TRICK-OR-TREATING
Saturdays 3:00 PM – 9:00 PM
Sundays 3:00 PM – 6:00 PM
Make your way around to each original Santa's Village building for treats! Santa's helpers will be passing out candy, so be sure to bring a bag to collect as many treats as you can!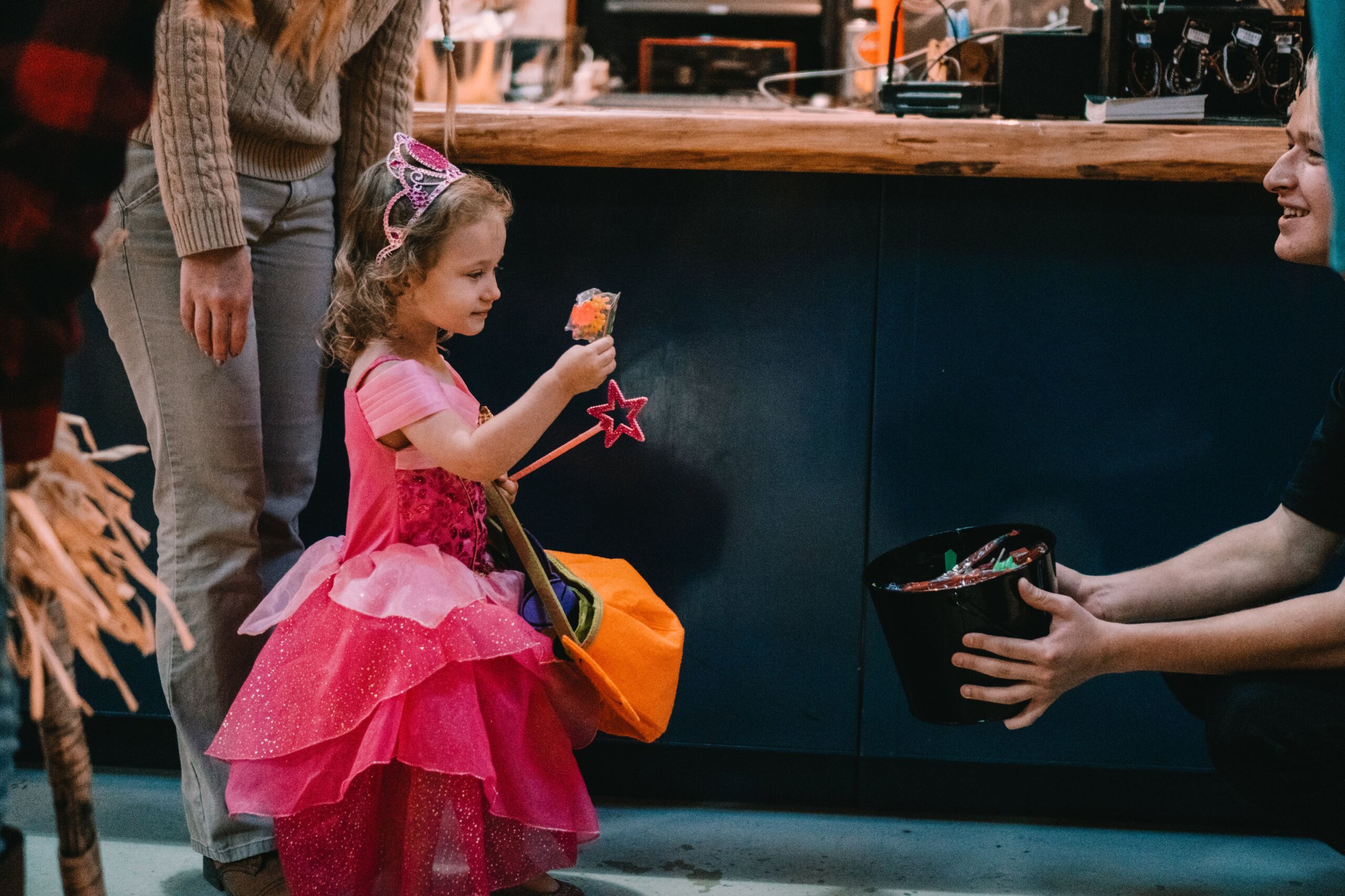 COSTUME CONTEST + GREAT PUMPKIN WEIGHT GUESSING GAME
Saturdays and Sundays 4:00 PM
Don't forget to come in your favorite costume to liven up the festivities! We'll be hosting a guest Costume Contest (with prizes!) each Saturday and Sunday by the Great Pumpkin next to Santa's House. We'll also be having the Great Pumpkin Weight Guessing Game, and the guest who guesses correct (or the closest) will also win a prize!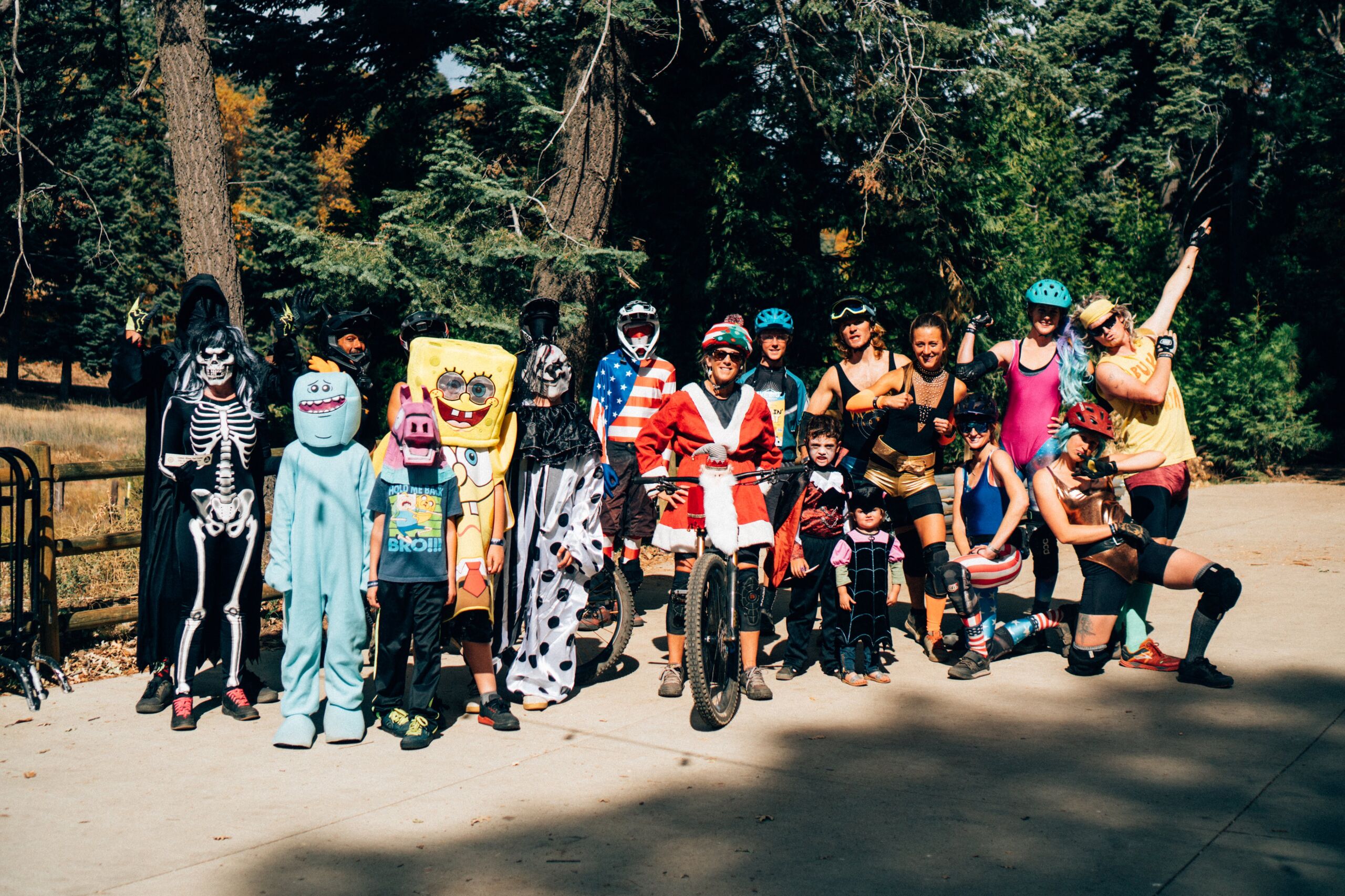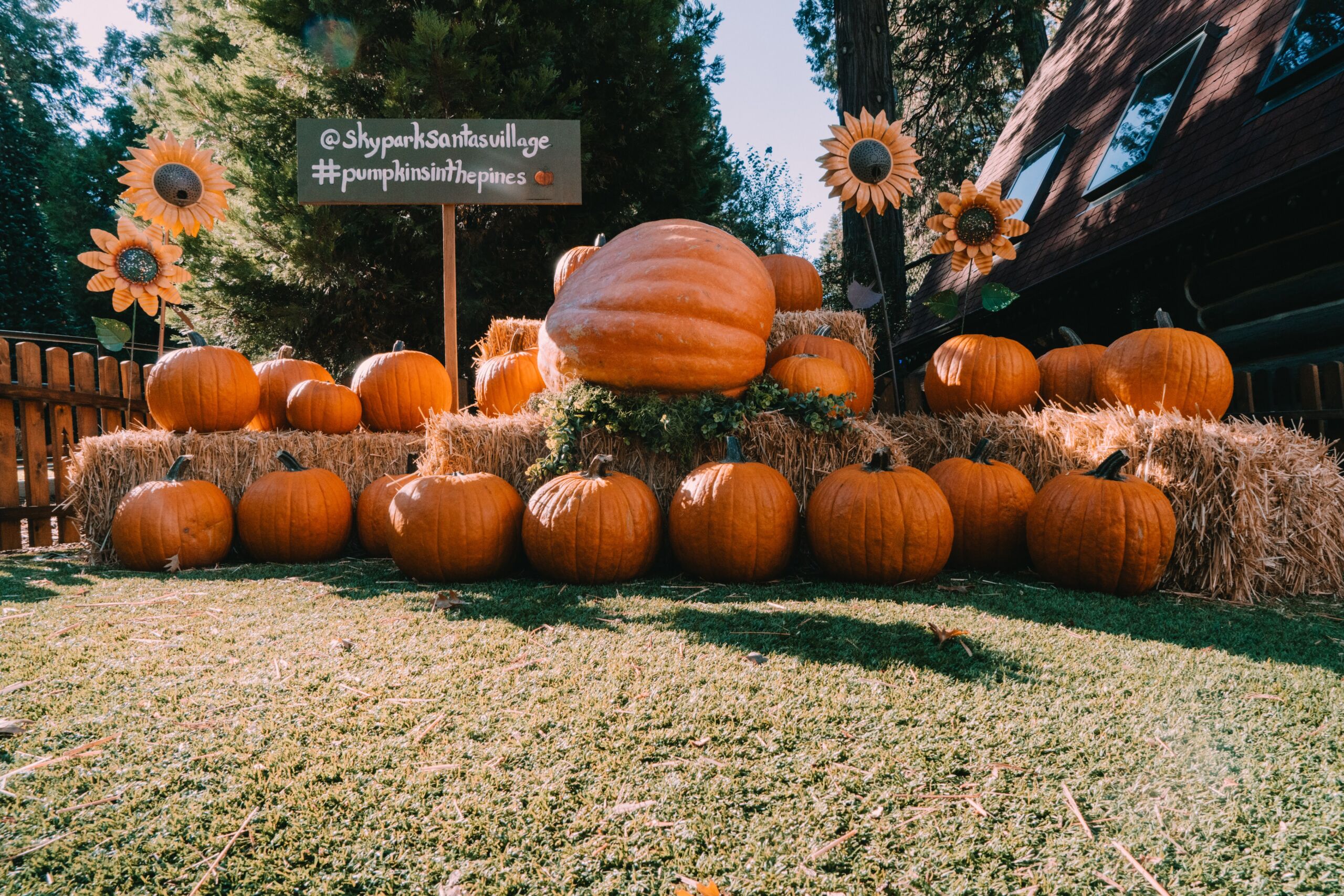 COOKIE DECORATING AT THE SKY TRADING CO – $6
Saturdays 10:00 AM – 9:00 PM
Sundays 10:00 AM – 6:00 PM
Hungry for something sweet? Join us for some Fall-themed sugar cookie decorating.
PUMPKIN PAINTING IN SANTA'S WORKSHOP – $4 PLUS PUMPKIN
Saturdays 12:00 PM – 9:00 PM
Sundays 12:00 PM – 6:00 PM
Get crafty with a pumpkin and set your creative side free! For a nominal fee, paint a festive pumpkin in Santa's Workshop. Then let it dry while you enjoy your day in the park before taking it home to proudly display!
THEMED SKATE NIGHTS
October 30th Monster Mash Skate Party
Rock n' ROLL on the Silver Bells Arena with themed skate nights every Saturday night from 7:00 PM – 9:00 PM! Join us for a Halloween Contest at the Monster Mash Skate Party. Skate rentals are complimentary with park admission, though you're welcome to bring your own! Snacks & drinks will also be available for purchase.
FANTOM FOREST
Saturdays October 23rd & 30th only 6:00 PM – 9:00 PM
SkyPark's unique Fantom Forest is a walk-through haunted forest complete with characters and spooky sightings. This short family-friendly hike is a guest favorite, so be sure to mark your calendars so you don't miss it!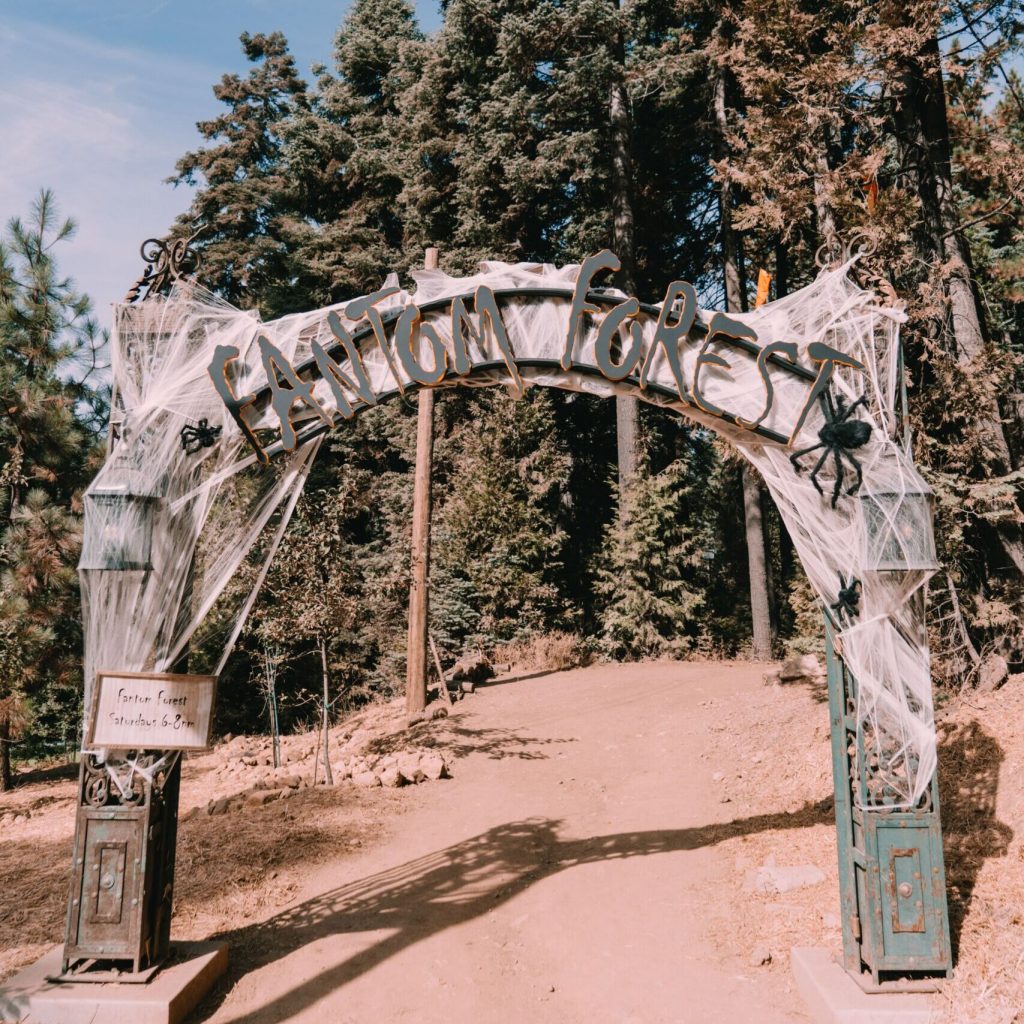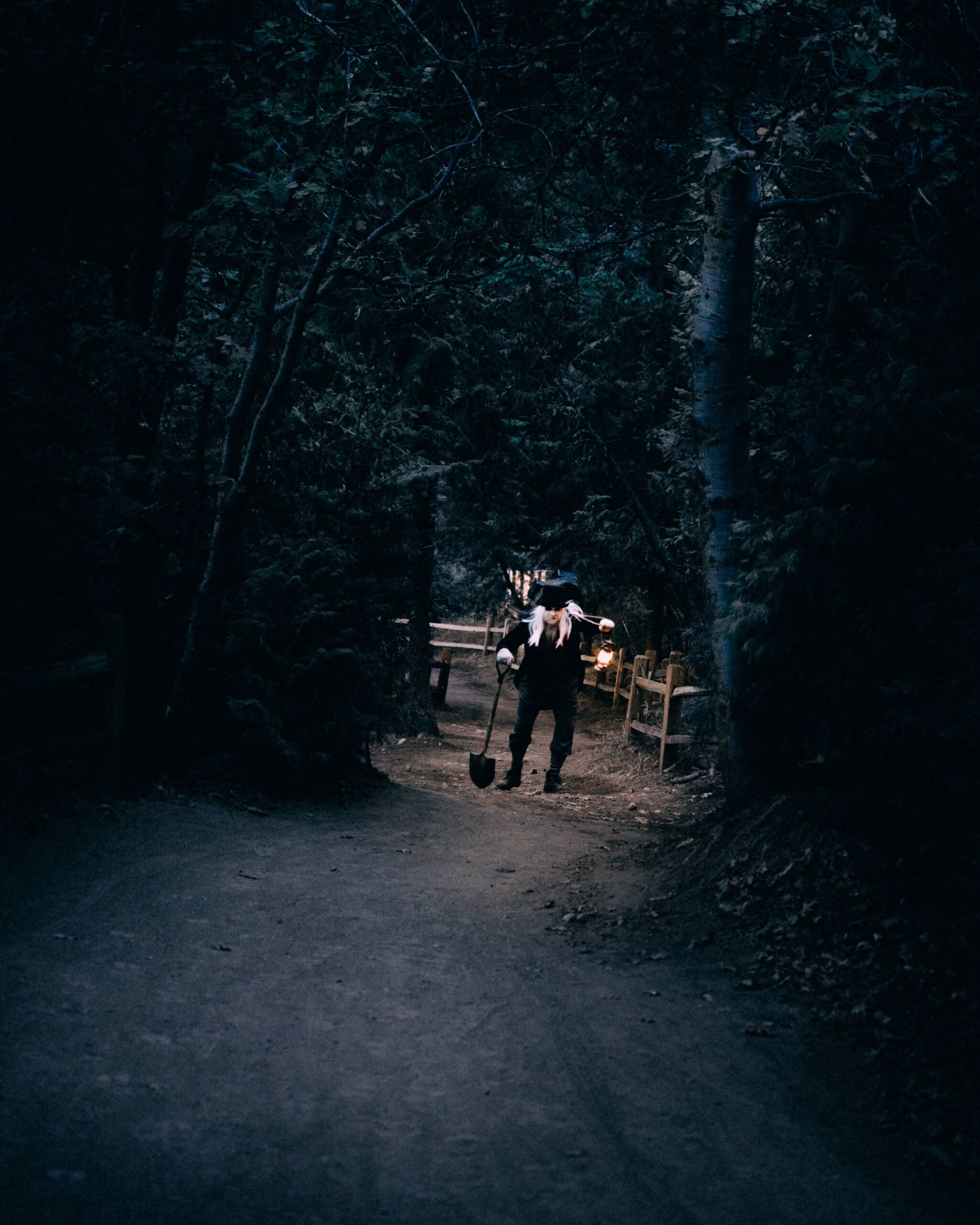 ENTERTAINMENT AND NORTHWOODS CHARACTERS
Saturdays and Sundays (please see Entertainment Schedule upon arrival for various showtimes and character appearances)
Enjoy a puppet show featuring the classic story of the Legend of Sleepy Hollow, hear the Stories of the Northwoods and be entertained by Wacko the Magician in the Sky Pavilion. And get your wish list to Santa early when you meet him and the beloved Northwoods Characters at his home.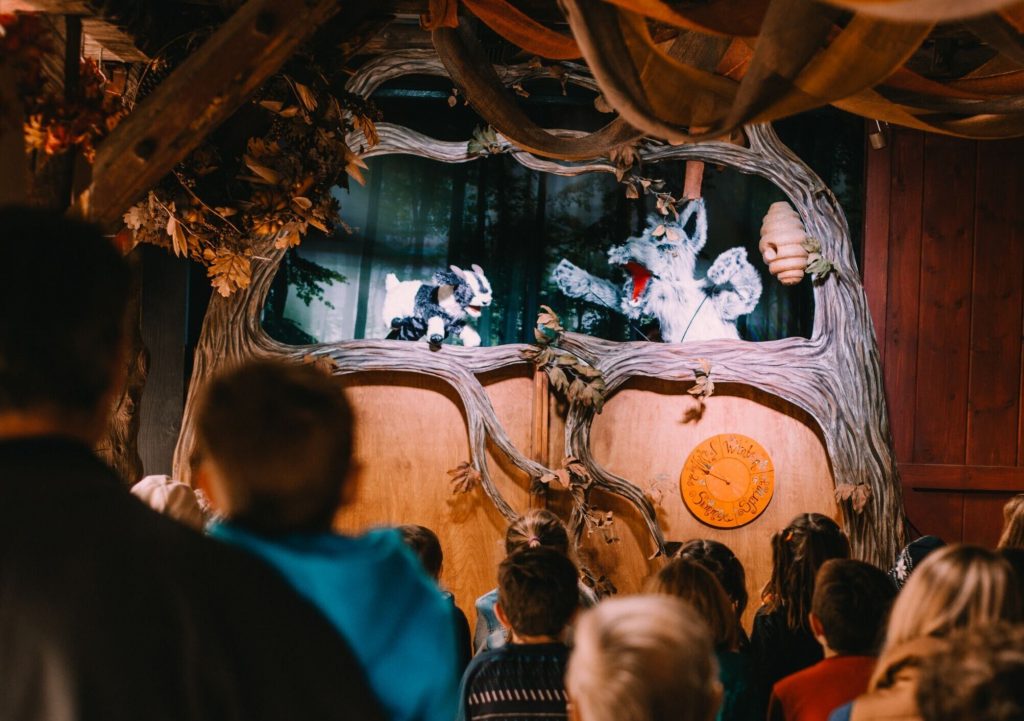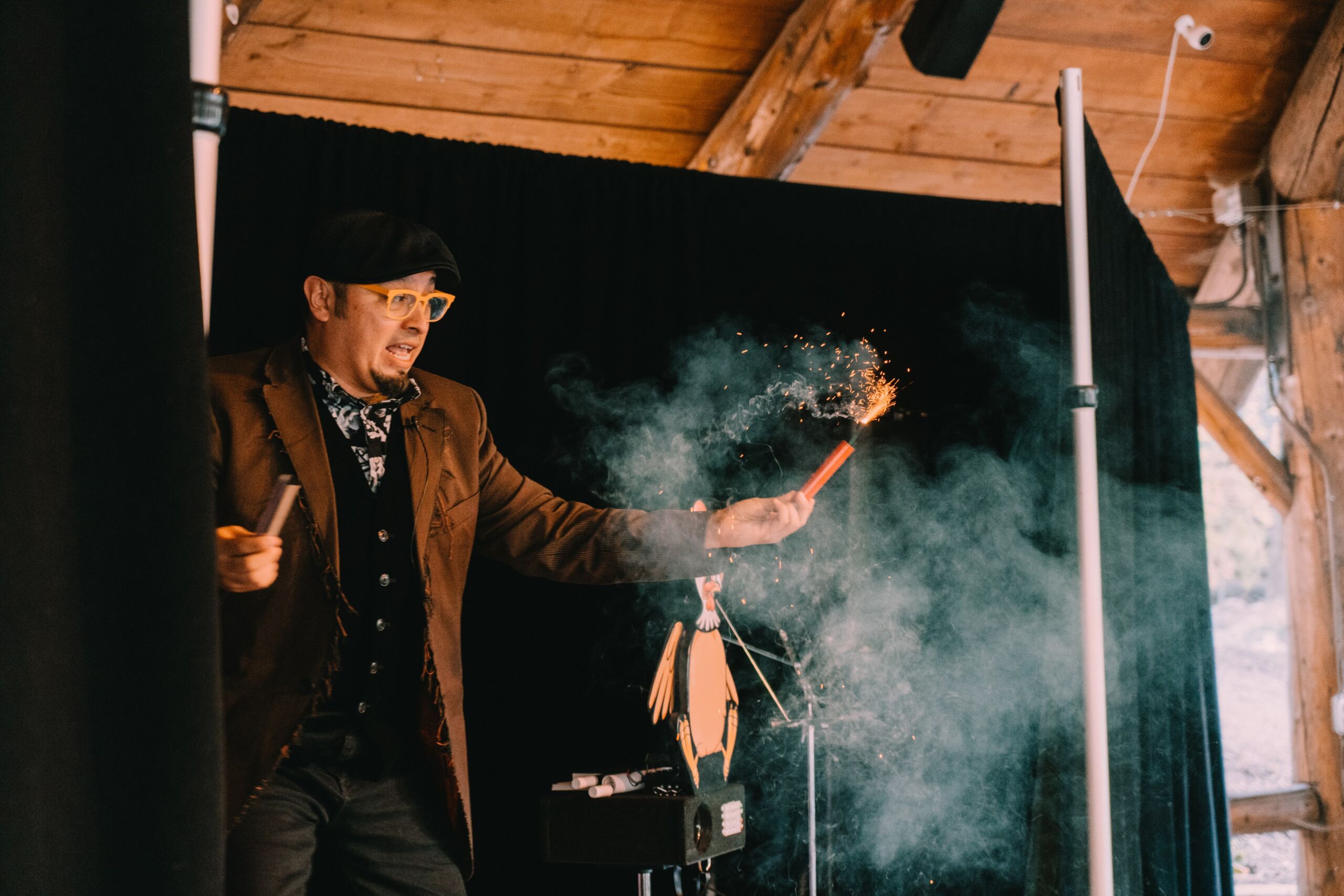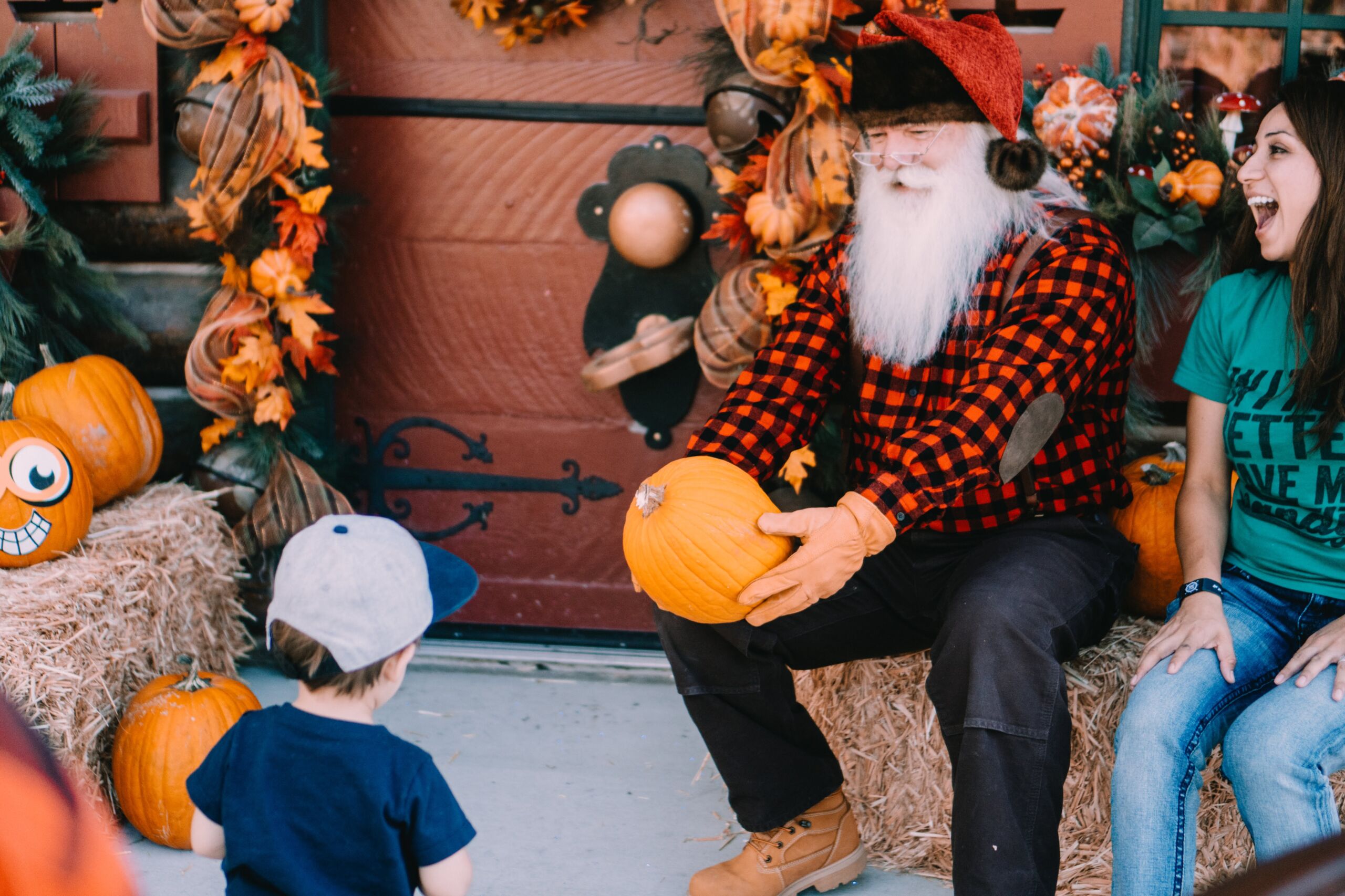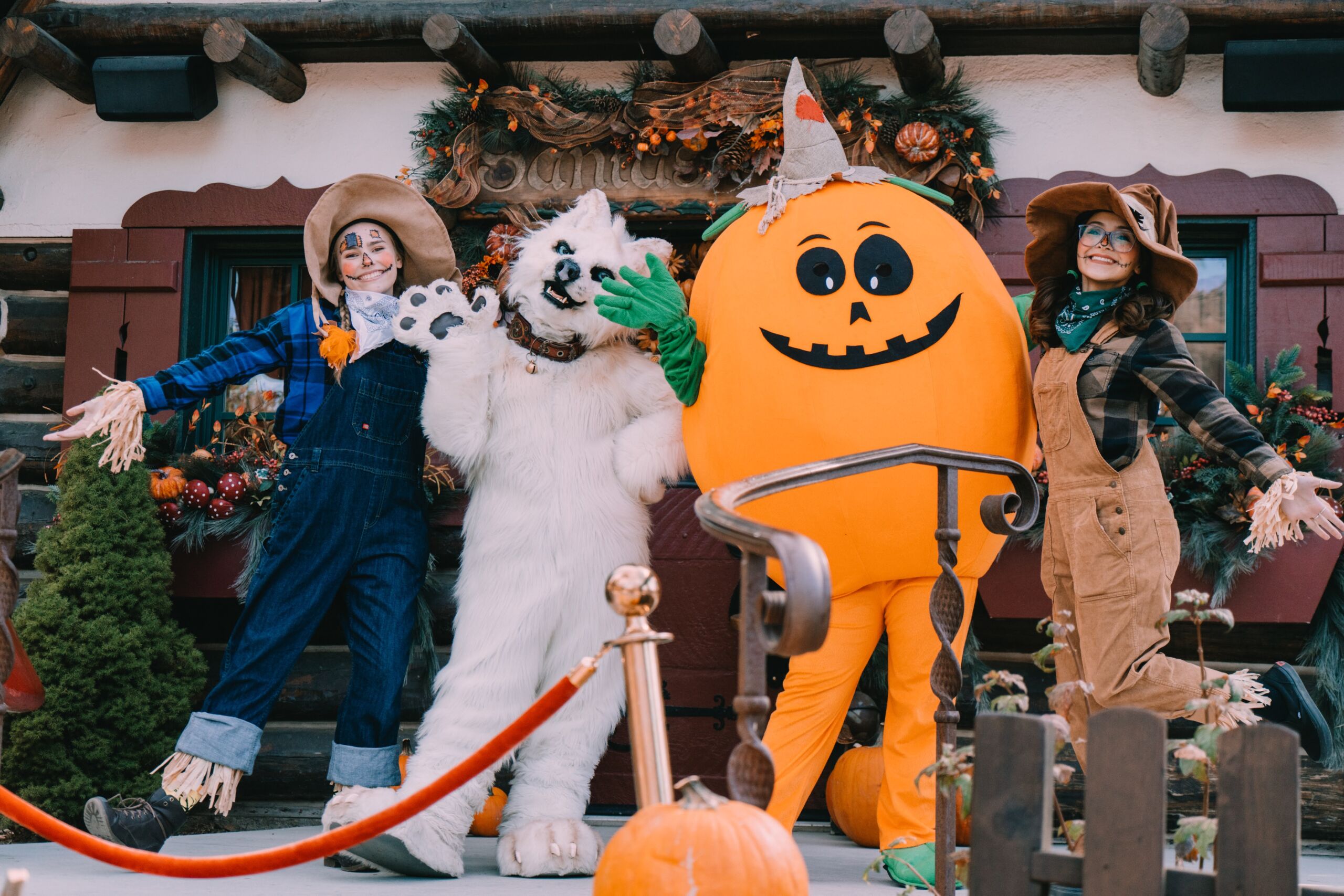 MONSTER MASH LIGHT SHOW
Saturdays 5:00 PM and 8:00 PM
Sundays 5:00 PM
WOW the family with SkyPark's one-of-a-kind round-the-park Halloween light show.
FACE PAINTING
Show your festive side and get your face painted! The talented SkyPark artist will paint faces of all ages, so bring out your inner child and use your face as a canvas for some festive Fall art.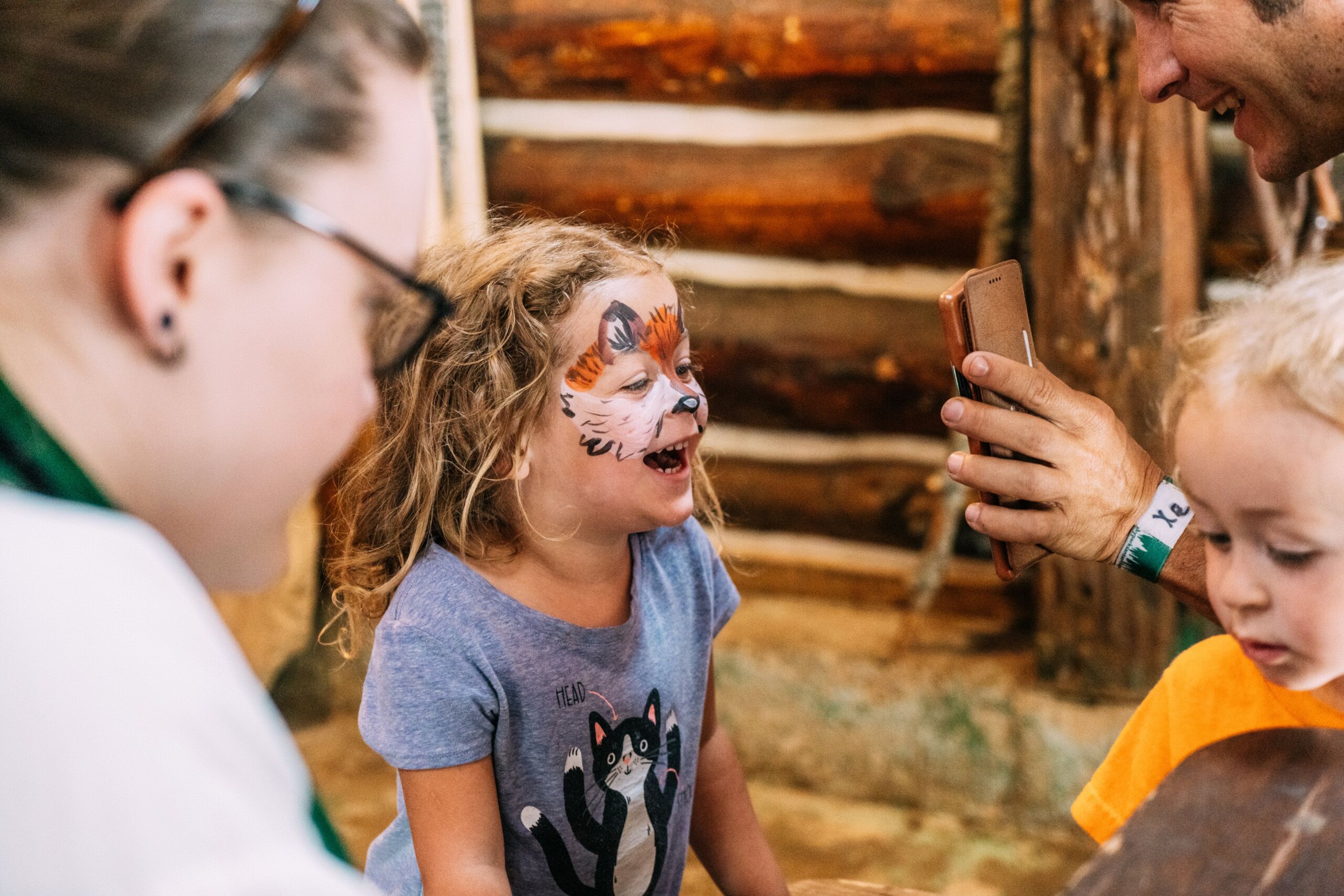 SEASONAL FOOD AND BEVERAGE
It's not Fall without everyone's favorite seasonal flavors and SkyPark has you covered. Guests will enjoy pumpkin-spiced drinks, Fall-themed baked goods and savory soups to keep you warm. And since cold treats + cool weather can be the perfect match, a new Dole Whip flavor will also be introduced!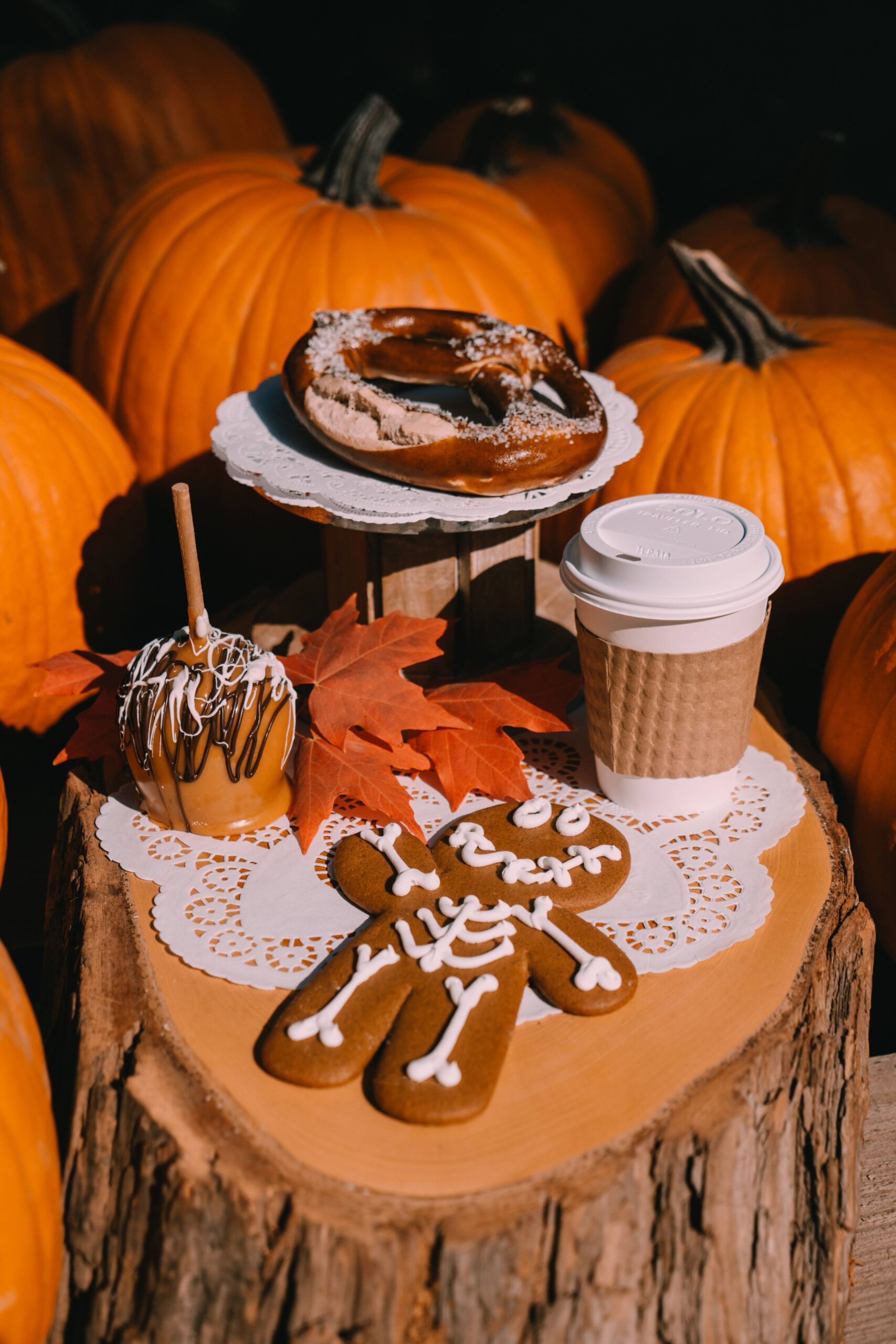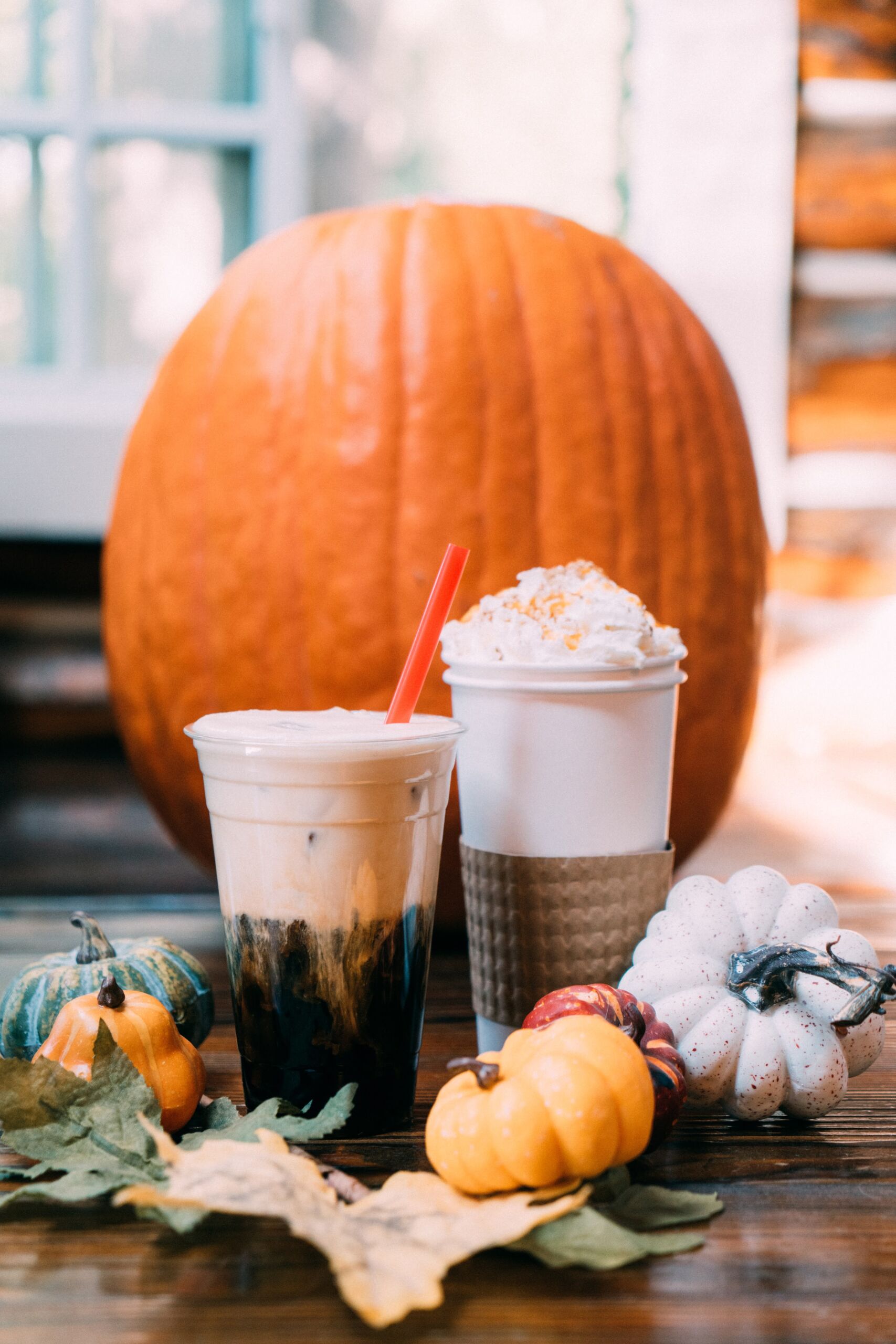 SKYPARK BIKE PARK HALLOWEEN RIDE & COSTUME CONTEST
Sunday, October 24th 1:00 PM
If you're hitting the trails on October 24th, make sure to join SkyPark Bike Park's Halloween group ride & costume contest at 1:00 PM! We'll have judges making the final call with prizes for Best Couple, Most Original, Funniest and Best under 12 years old.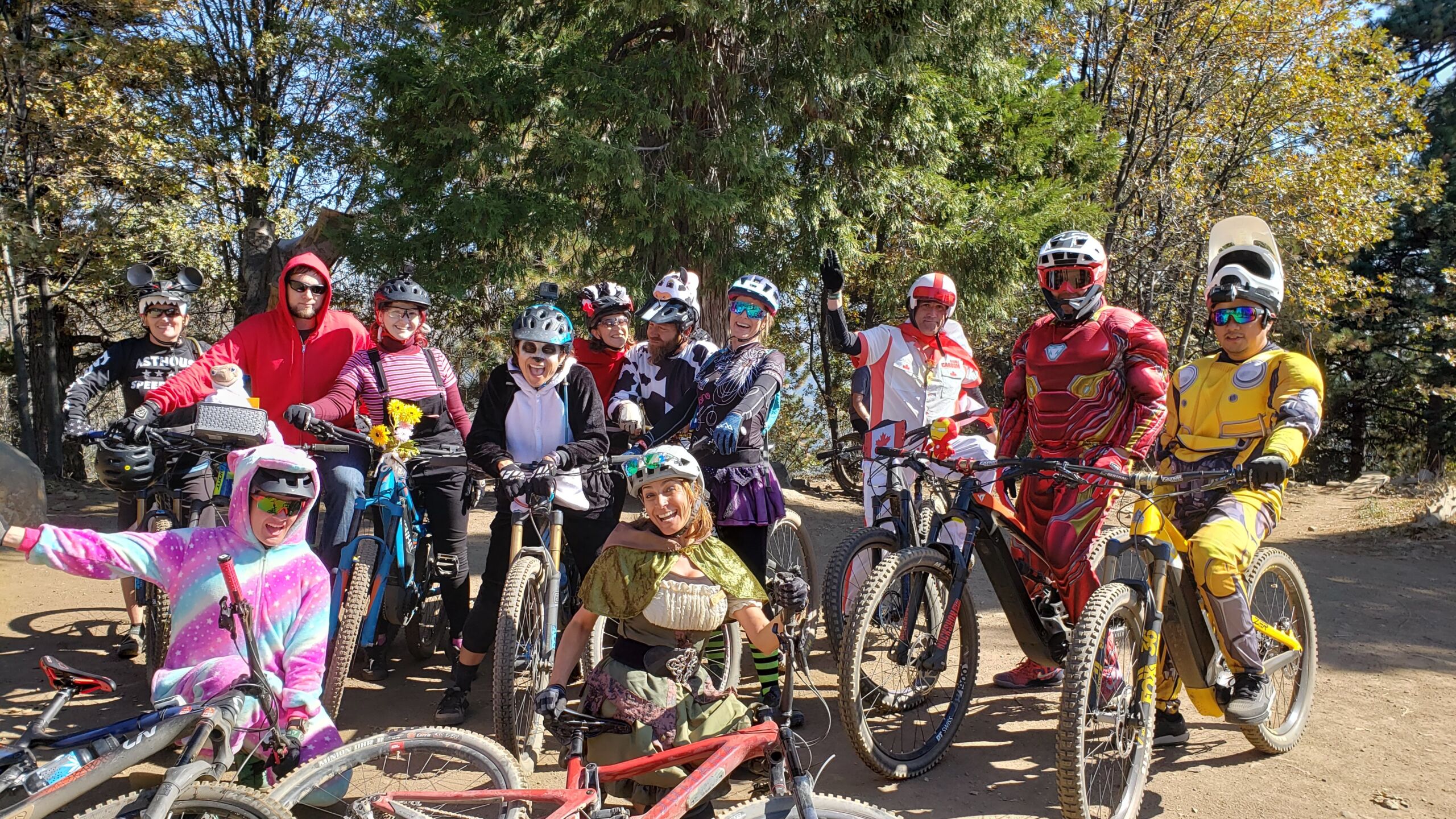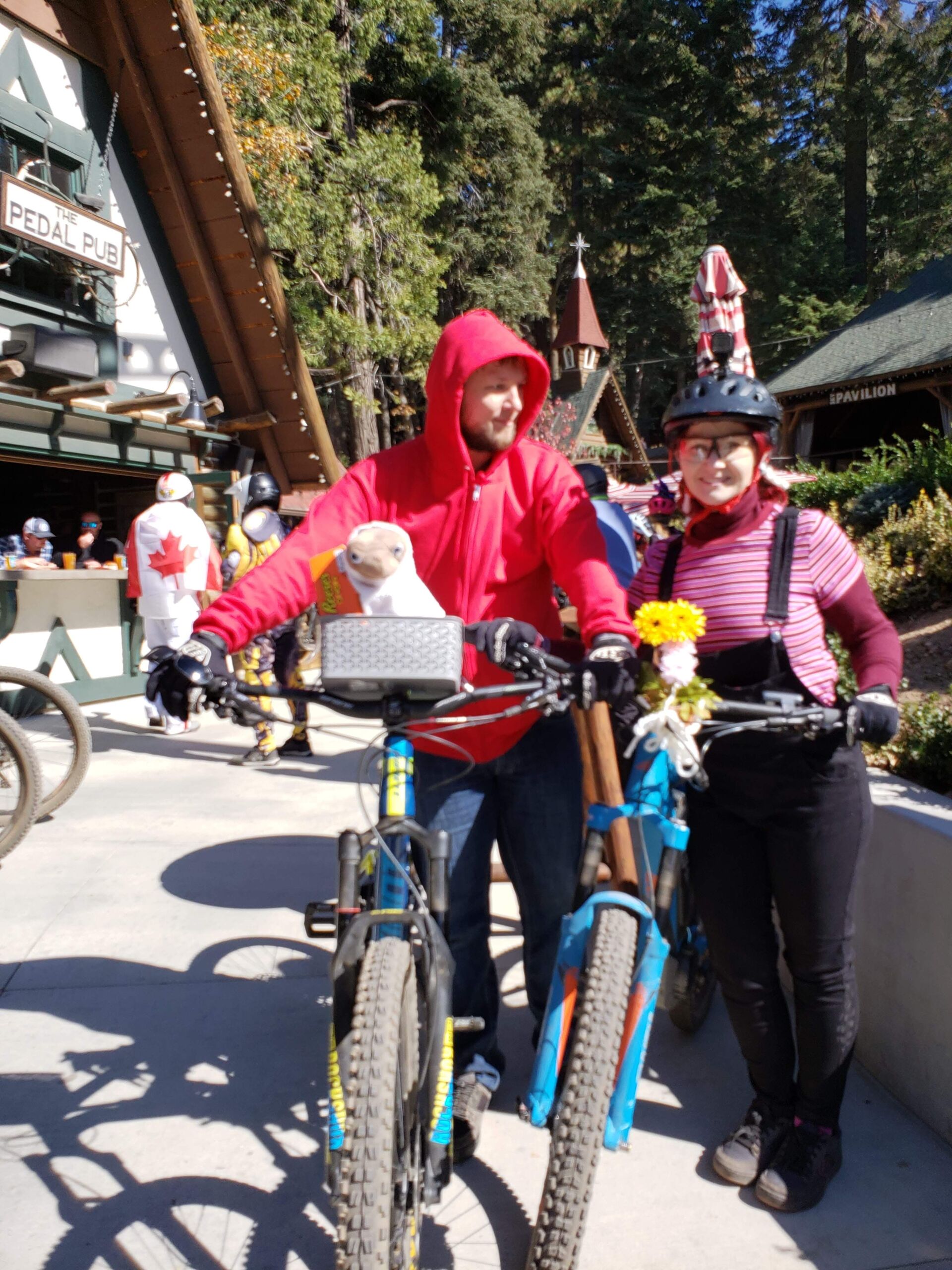 HALLOWEEN PARTY
Close out what some call the best holiday of the year with a bang! The SkyPark at Santa's Village Halloween Party is on Friday, October 29th. We'll be giving out a $100 CASH PRIZE for best costume so be sure to dress your best for a chance to win! Boogie to the sounds of The Sixty Grit Band, who will be playing a special Halloween concert from 6:00 PM to 9:00 PM.
Some activities may be subject to change, in order to comply with updated CDC guidelines. Please check the SkyPark at Santa's Village website for the most recent updates.
To purchase tickets, visit: https://skyparksantasvillage.com

CAMP-O-WEEN AT SKYPARK CAMP + RV RESORT
The easiest way to make sure you don't miss out on the weekend fun is to include a stay at SkyPark Camp + RV Resort, just seconds from the park! With epic panoramic views, full hookups and complimentary WiFi, you'll see why this popular campground is a guest favorite. And don't forget your costumes and decorations if you're staying over Halloween weekend. There will be trick-or-treating (don't forget to bring candy!), a dog costume promenade and prizes for Best Costume and Best Decorated Campsite on Saturday, October 30th at 4PM! Guests also receive 10% off Day Passes to SkyPark at Santa's Village during their stay with proof of campground reservation.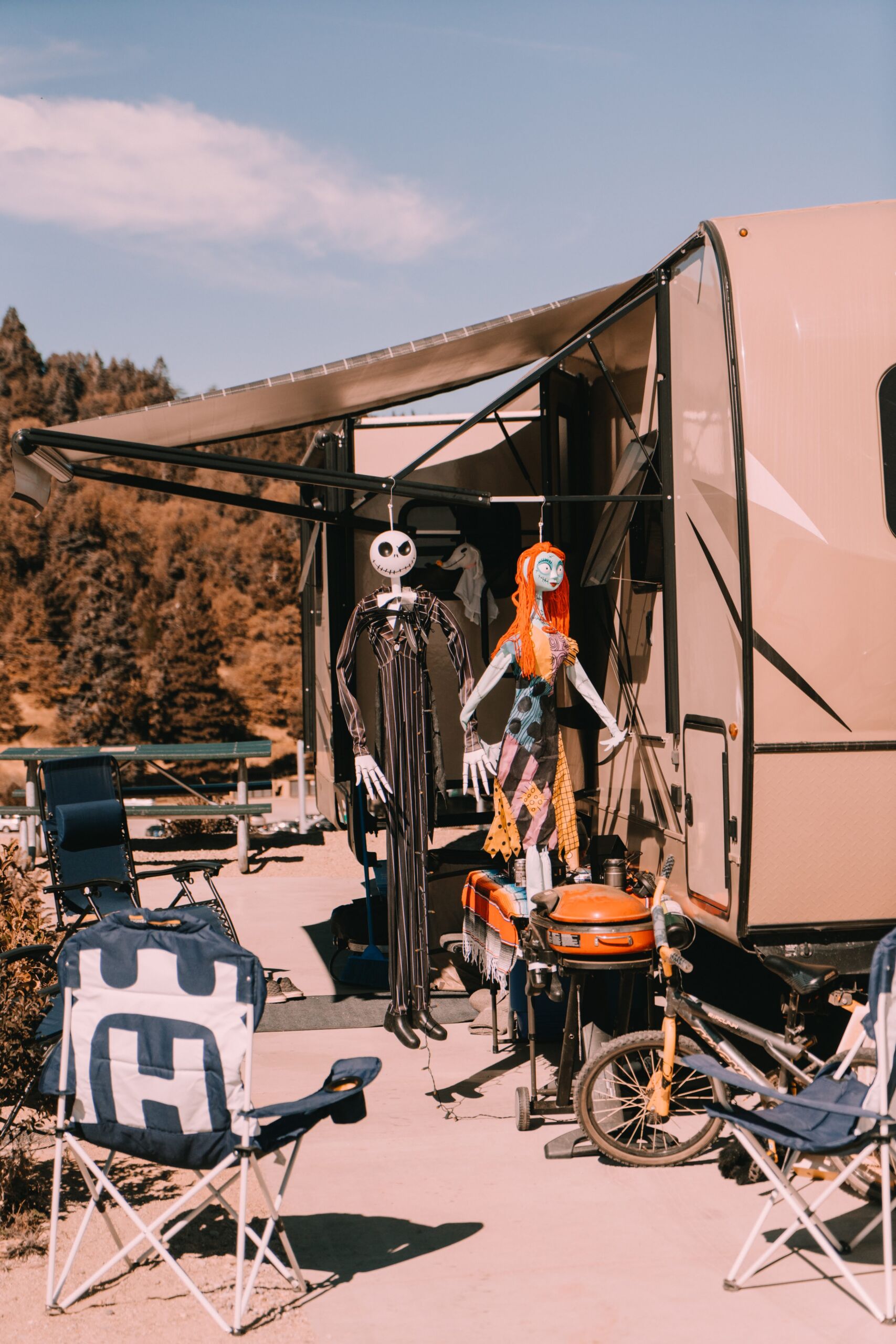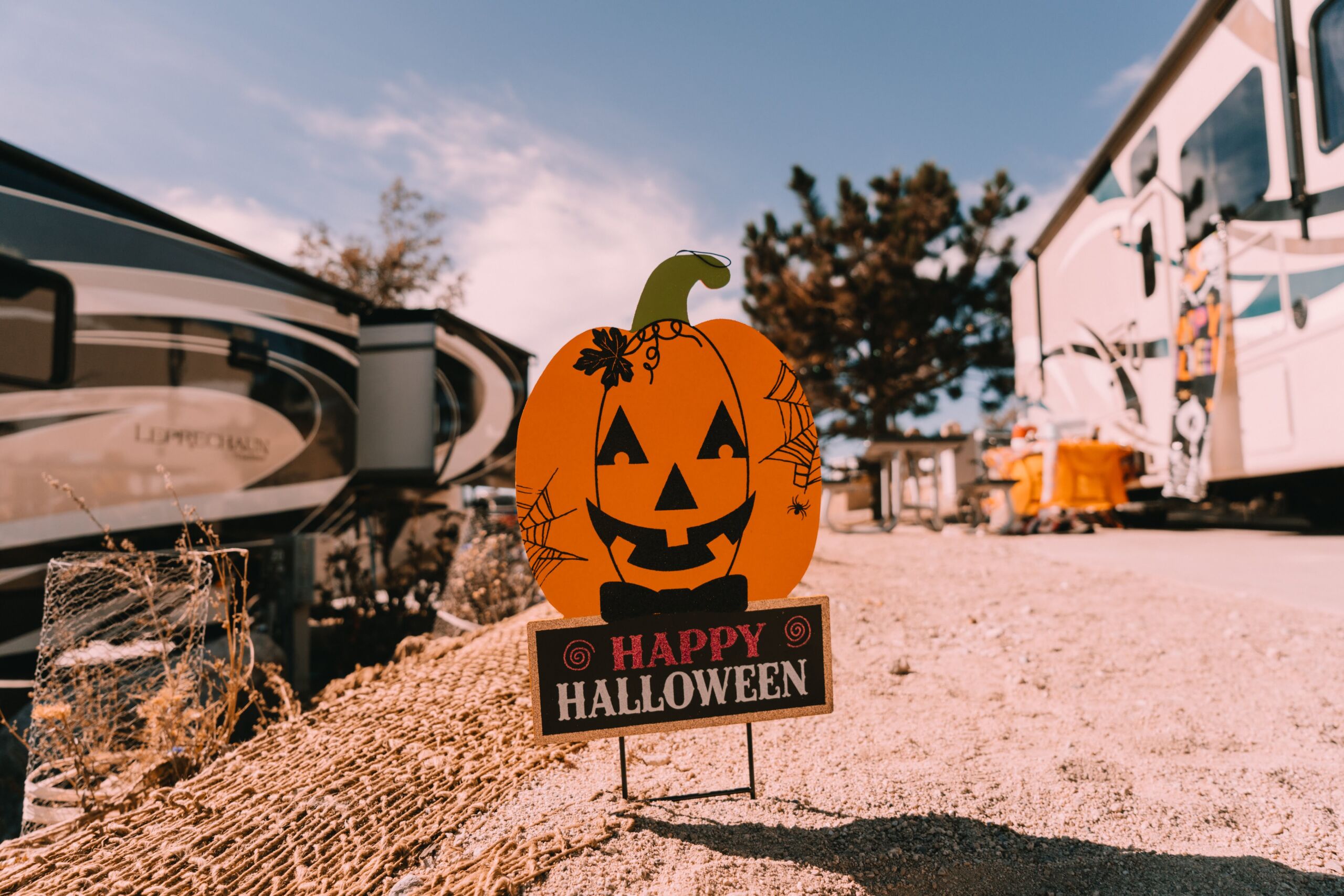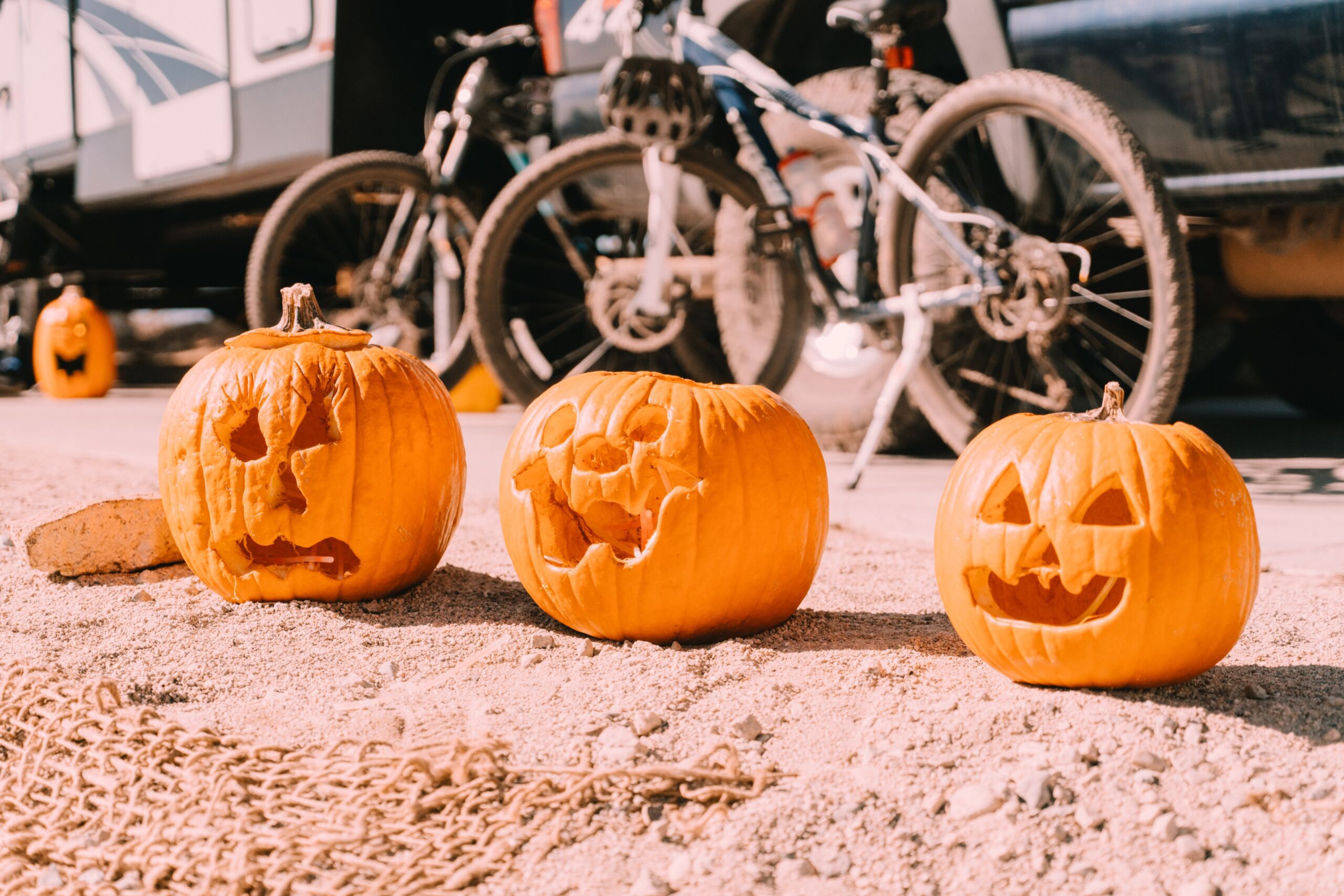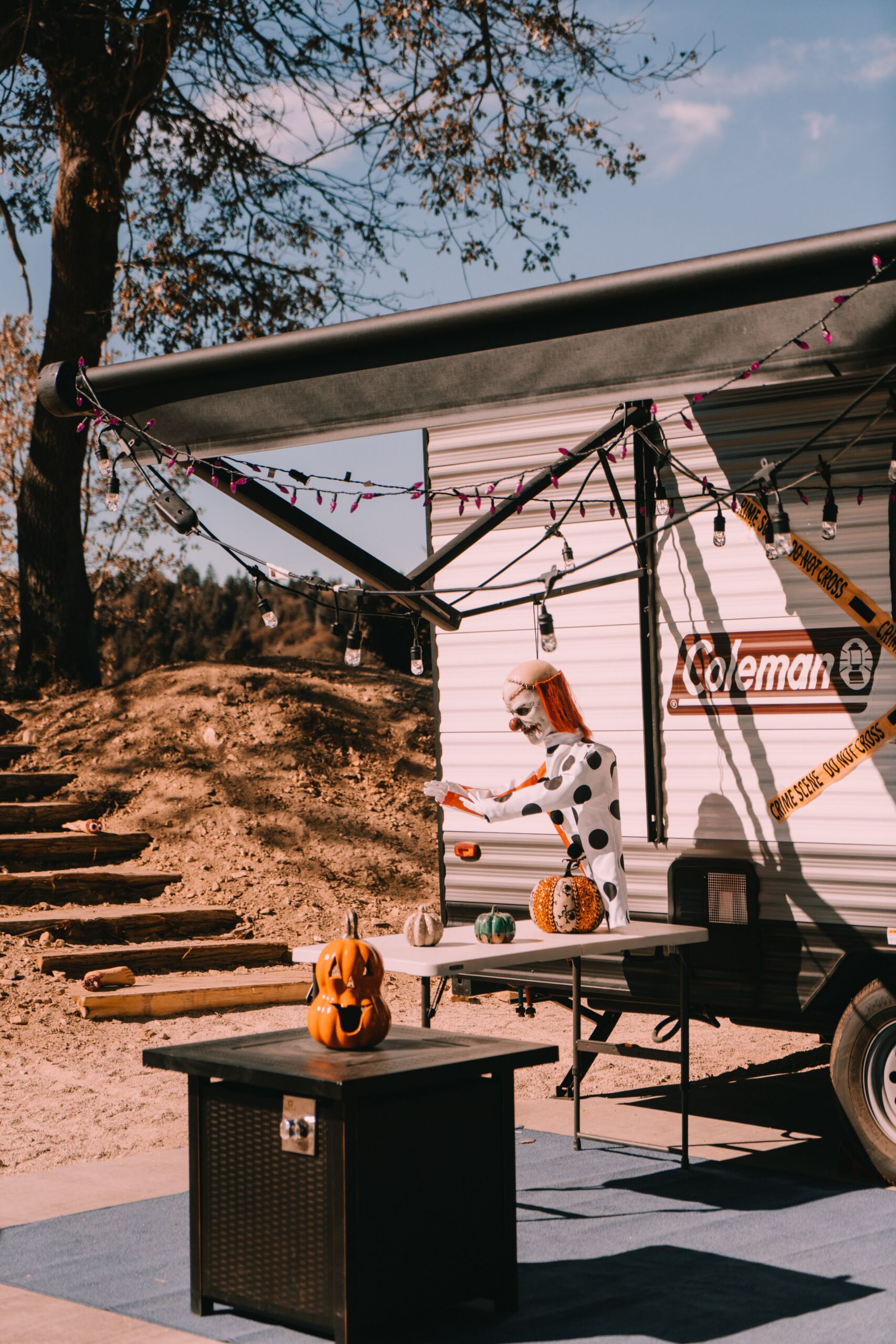 HEALTH AND SAFETY GUIDELINES
SkyPark is committed to keeping our Guests' health and safety our top priority and continue to follow state and county guidelines. As huge advocates of the outdoors, we are thrilled to continue to offer a fresh-air space where people can gather to make memories together. SkyPark does not require proof of vaccination nor face masks for guests who are fully vaccinated. For questions and the latest news regarding COVID-19, please visit the San Bernardino County website here.
SKYPARK ATTRACTIONS AND BIKE PARK
Don't forget that SkyPark's favorite everyday activities are also included with the price of admission! From our popular network of mountain biking trails suited for all experience levels, to riding the Northwoods Express Train, to getting a bird's eye view of the park on Floki's Frozen Falls Climbing Tower, to the Royal Games (Princess Evergreen's Archery Range, King Celwyn's Ax Challenge or Northwoods Sharpshooter Gallery), there's more than enough fun to go around! Due to the nature of our outdoor mountain location, all activities are weather-permitting.
ABOUT SKYPARK AT SANTA'S VILLAGE
SkyPark at Santa's Village is an alpine-themed family adventure park that caters to thrill-seekers of all ages. Surrounded by the San Bernardino National Forest, the year-round park features a world-class mountain bike park as well as fantasy forest themed characters, attractions, self-powered rides, rustic restaurants, and shops nestled in the historic Santa's Village theme park. SkyPark's Northwoods offers up-close and personal time with nature as you bike, hike, fish, and climb. During the holidays, the park is transformed into Santa's Christmas Village; with cookie decorating, carols, special character meet & greets, and the popular tree lighting ceremony. For more, visit: https://skyparksantasvillage.com.