St. Patrick's Day is right around the corner! SkyPark at Santa's Village is celebrating St. Paddy's Day by bringing back Shamrocks and Shenanigans on March 16 and 17. Join us for a fun celebration full of character experiences, live music, special themed food and beverages throughout SkyPark! There will be shenanigans for guests of all ages, including all of SkyPark's open attractions. Guests are encouraged to dress up, wear some green, and get your face painted with colorful pots of gold and shamrocks galore!
Here's what you can expect at Shamrocks and Shenanigans on St. Patrick's Weekend:
Live Music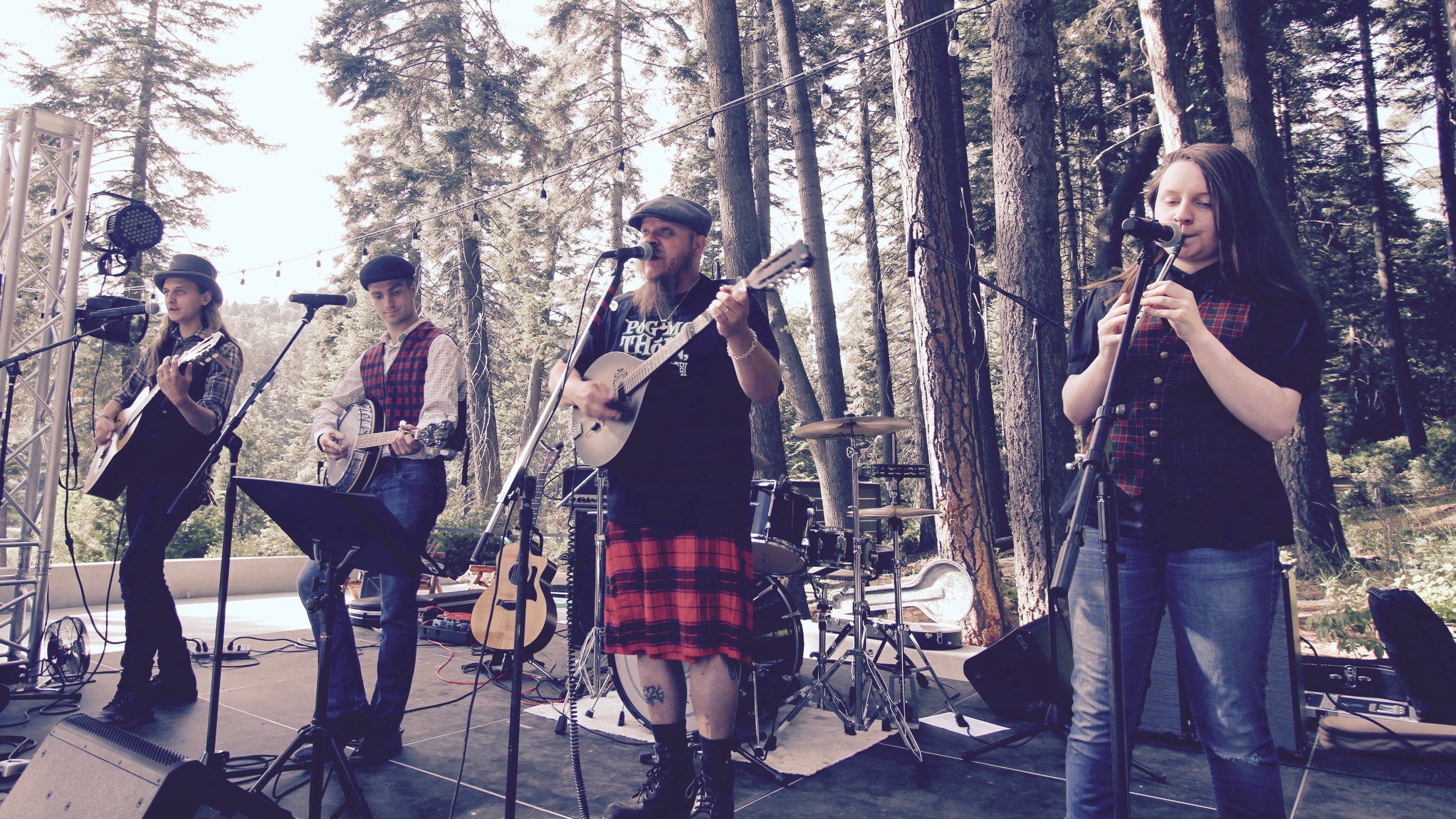 It wouldn't be a SkyPark St. Paddy's Day celebration without live music! Get jiggy with The Feckin' Celts on Saturday, March 16th from 6 pm to 8 pm. They are a traditional Irish band from Southern California. After a few shows at SkyPark, they've returned to play during Shamrocks and Shenanigans. On Sunday, March 17th, don't miss a live performance by Blackwaterside! Blackwaterside is known for their varied approach to traditional Scottish and Irish music. They alternate lively, upbeat tunes with lyrical and haunting ballads. The band will take the stage from 2 pm to 4 pm.
Character Experiences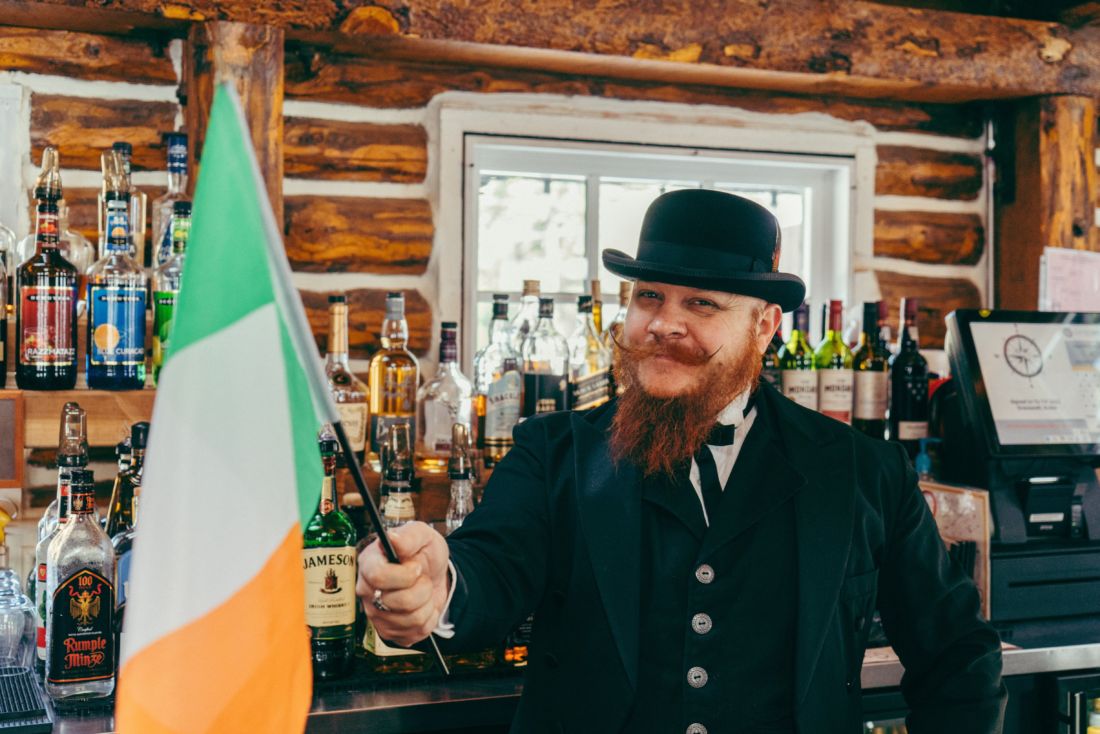 Your favorite Northwoods Characters are coming back for a full weekend of Shenanigans! Take pictures and participate in interactive St. Patrick's stories with Santa, Princess Evi, Queen Wysdom, Arrow, and our special St. Paddy's Character, Shamus the Leprechaun! All of our characters will be roaming SkyPark throughout the weekend, including Santa, from 12pm-3pm.
St. Patrick's Silver Bells Skating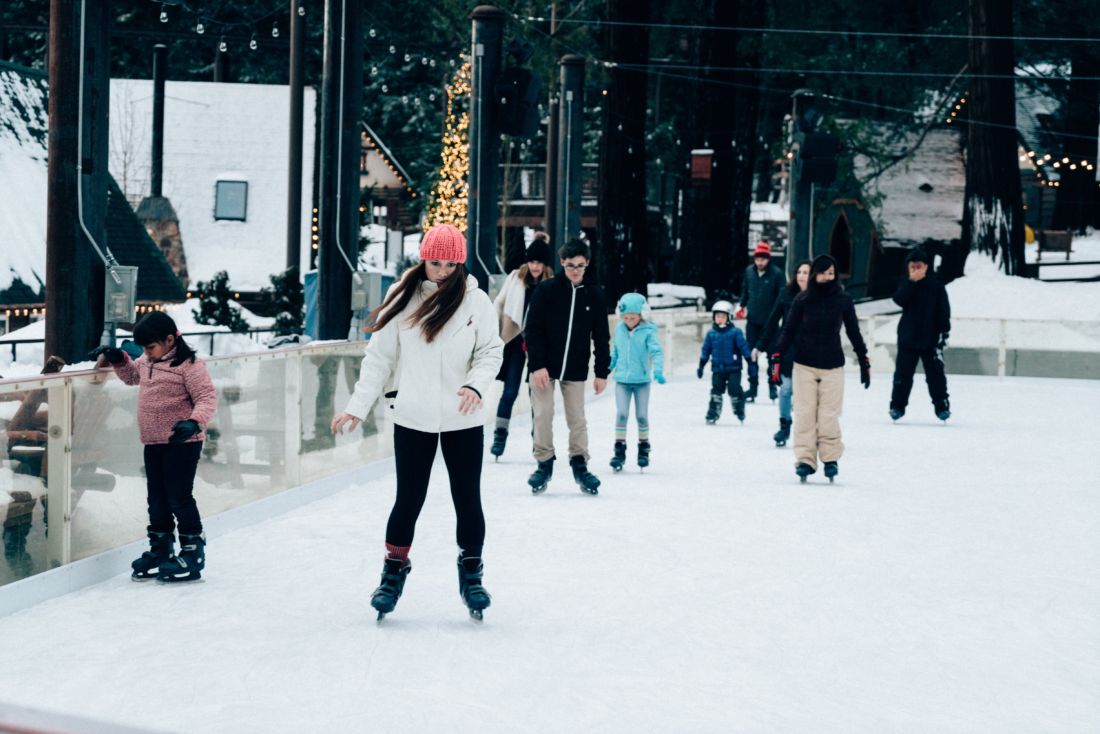 Who says ice skating has to remain a winter activity? Shamrocks and Shenanigans will include ice skating as an activity with a St. Patrick's Day flare! This is your chance to show your moves on the ice! Don't have skates? We've got you covered. SkyPark offers rental skates that are included with the price of admission. The ice skating rink is one of our most popular attractions and fun for everyone!
St. Paddy's Sweets and Treats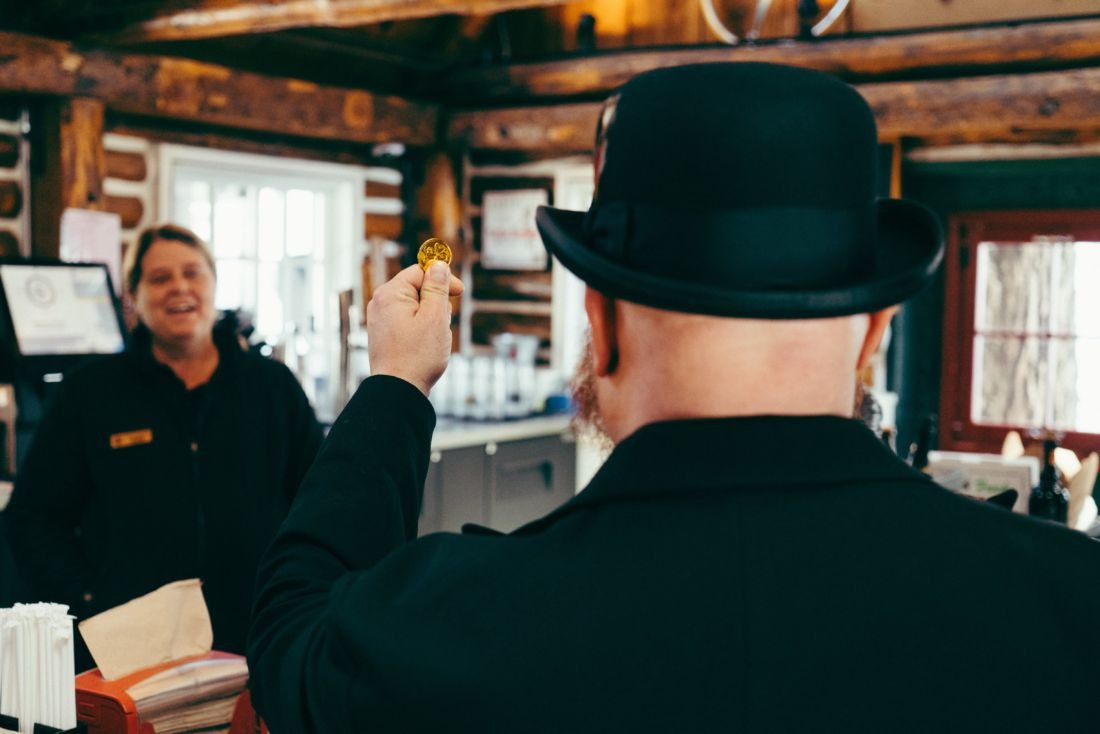 This St. Patrick's Weekend you'll find plenty of tasty treats in all of SkyPark's restaurants. Try a green beer or some tasty St. Paddy's Day creations at the Pedal Pub! Then make your way to St. Nick's for our special corned beef sliders. Follow the rainbow to Kringle's Coffee for some specialty St. Patrick's drinks with a caffeine kick to keep you dancing all night long and find your pot of gold at The Gingerbread House Bakery.
About SkyPark at Santa's Village
SkyPark at Santa's Village is a north-pole themed adventure park located in the San Bernardino Mountains. Admission includes all of the entertainment listed and our many attractions, like ice skating mentioned above, rock climbing, ziplining, and more! Prices for Shamrocks and Shenanigans are as follows: $32 for kids and $42 for adults. Children 3 and under can enter the park free of charge!