THE BEST CONCERT SERIES ON THE MOUNTAIN IS BACK!
The party starts May 27th and runs every Friday night (7pm-9pm) through September 30th, with two bonus shows in October!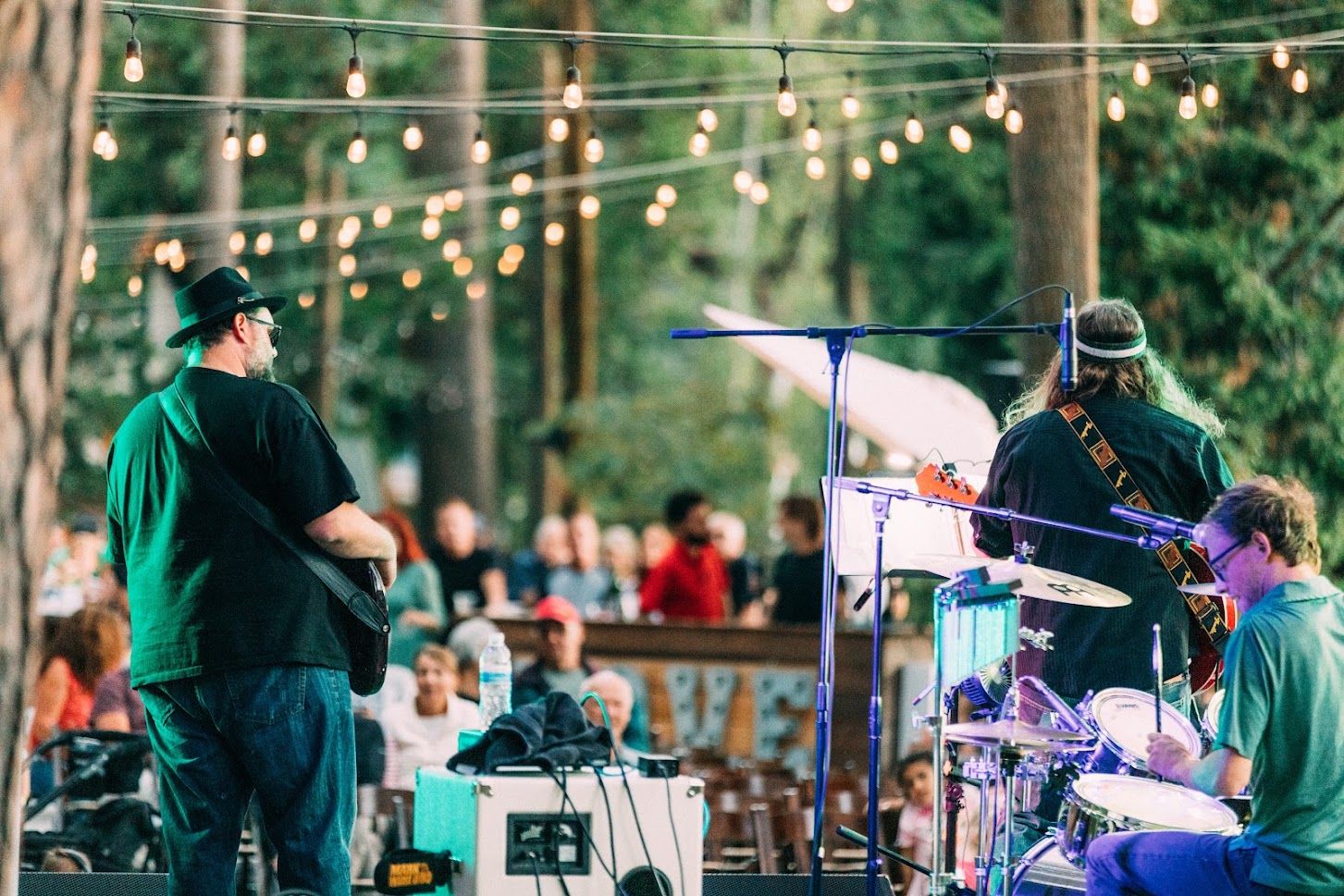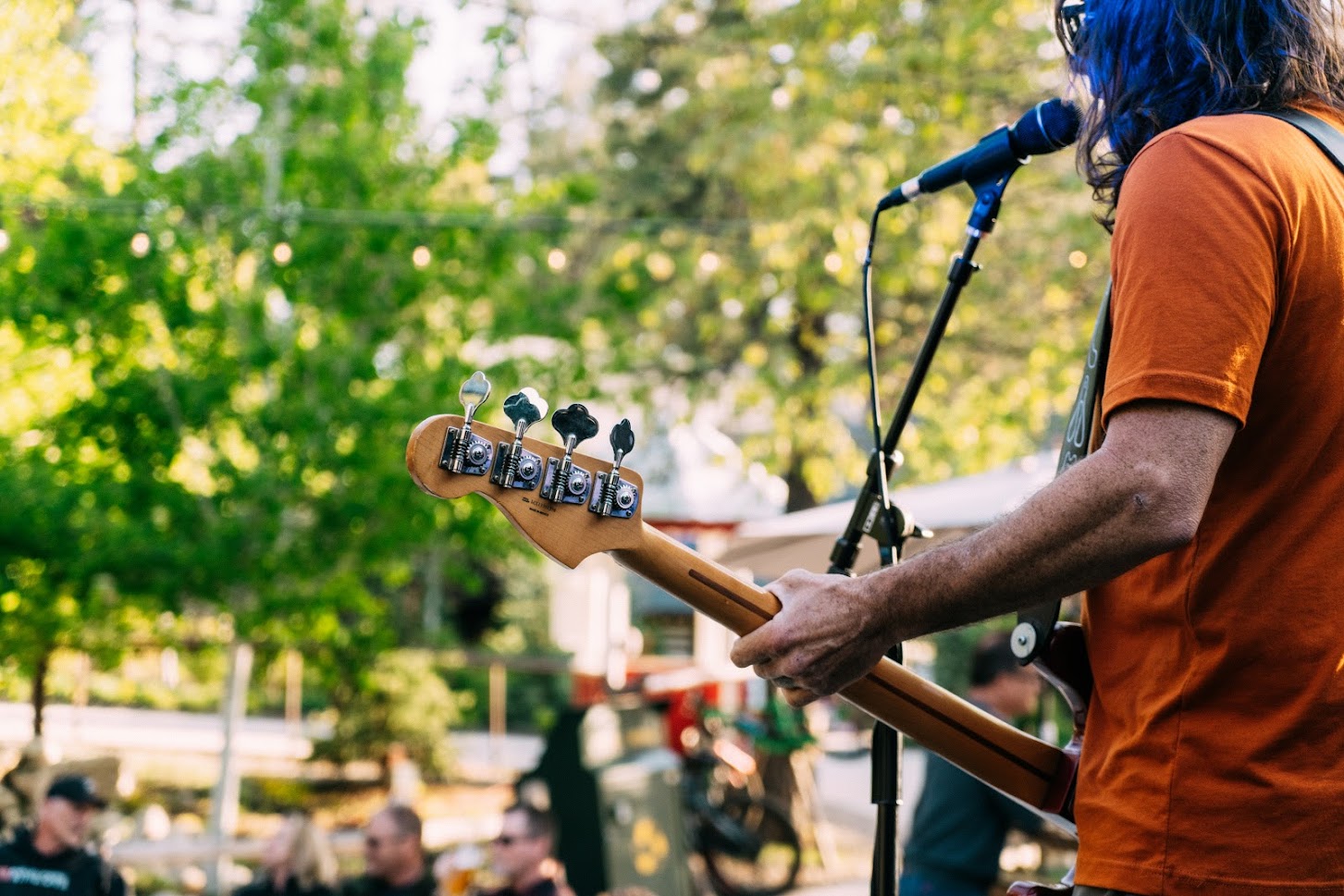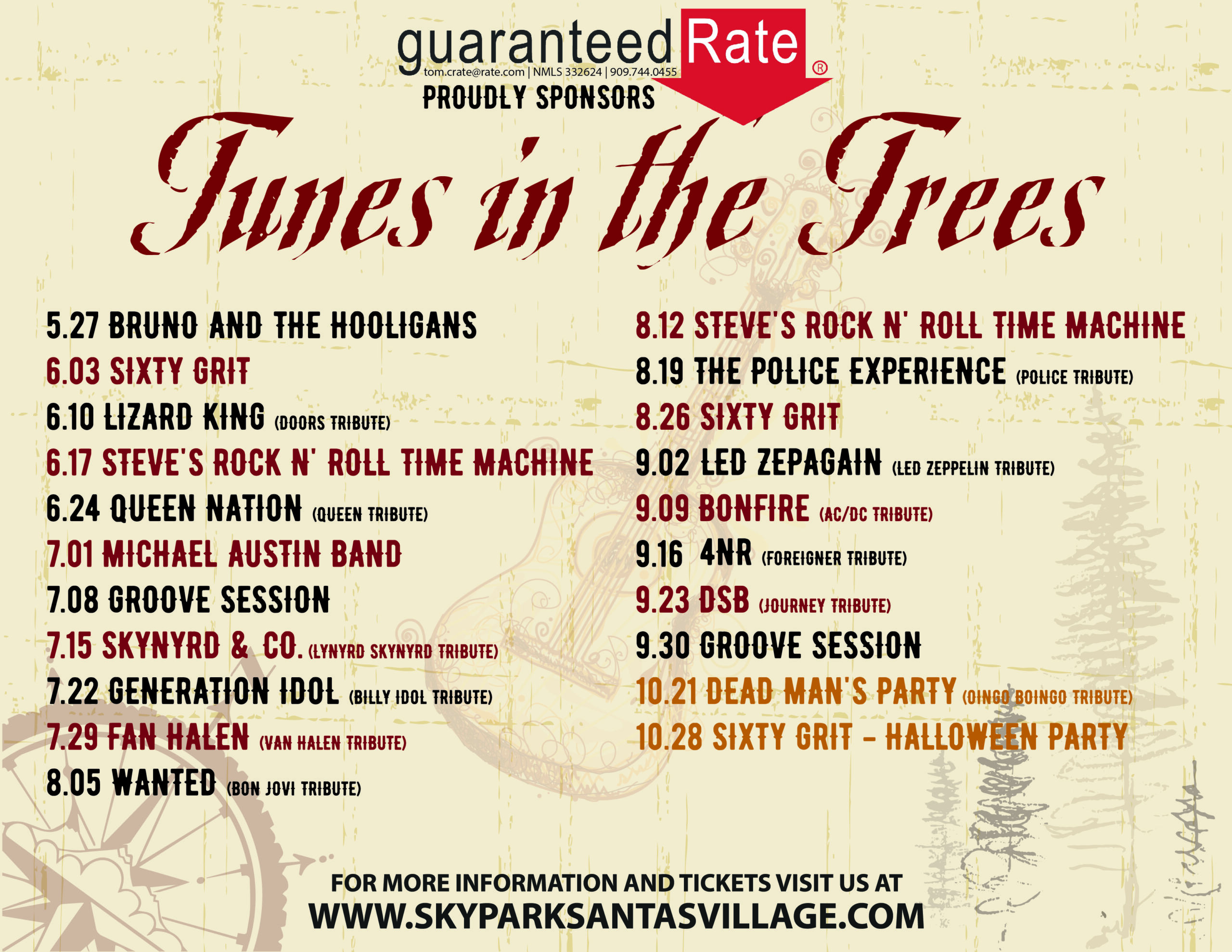 Access to Tunes in the Trees is included with a full Day Pass or Late Day Pass.
Annual/Lifestyle Passholders and Monthly Members get in for free.
Concert-only tickets are available both online and at the door.
FREQUENTLY ASKED QUESTIONS
How early should I get there? Guests with concert-only tickets can begin checking in to the park at 5pm. However, guests may not be able to access the concert venue until after the band has completed their sound check. Preparation times vary by performer. Music starts at 7pm.

Are there any discounts on concert tickets? Yes! Annual/Lifestyle Passholders and Monthly Members get 10% off concert tickets for their guests. Members of the military, first responders (Firefighters, Police, EMT), or SkyPark Camp + RV Resort guests also get 10% off with valid work ID or campground reservation. Call (909) 744-9373 for online discount code or purchase discounted tickets at the door. Limit one discount.
Can I do any activities, such as roller skating, with my concert ticket? In order to enjoy all of the attractions that SkyPark offers, you would need to purchase a Day Pass or Late Day Pass (available at the door after 2:30pm). Concert tickets are only valid for access to the concert.
Do I need to bring my own chair? No, seating will be provided on a first-come, first-served basis. Outside folding chairs are not permitted.
Can I bring my own food/beverages? No outside food/beverages (except water) are permitted. SkyPark restaurants and/or the Pedal Pub will remain open during the event, and will have food/beverages available for purchase.
Can I bring my pet? No pets are allowed inside SkyPark. Service animals are permitted within ADA guidelines, please see Admissions for more information on what animals qualify or call (909) 744-9373.