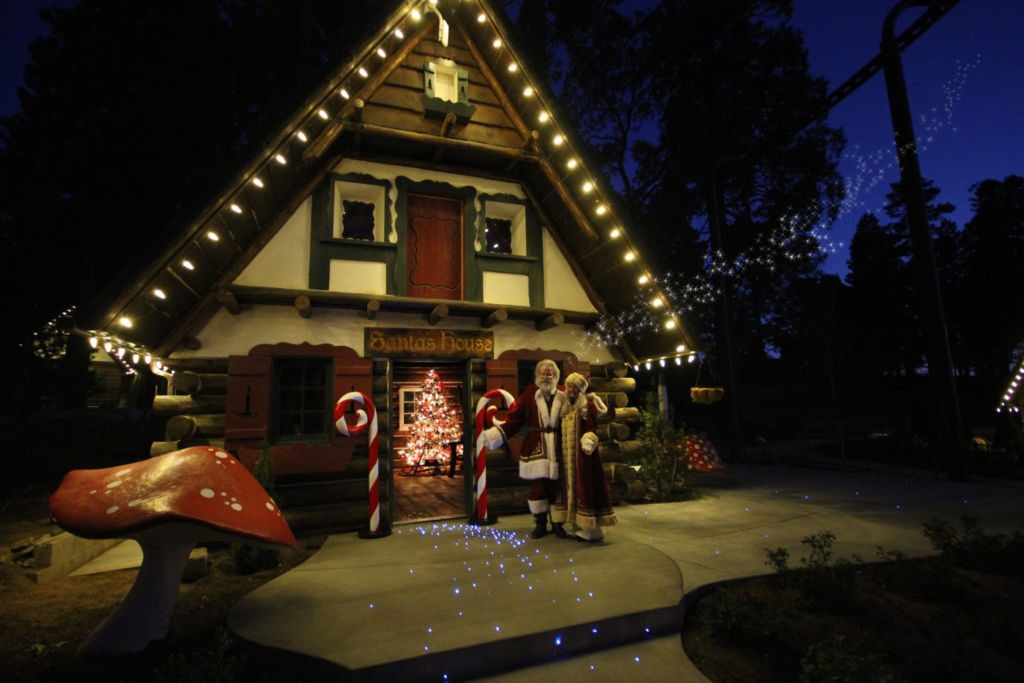 Come visit Santa in his North Pole Cabin where the fire is always warm and the memories last a lifetime!
Check out Santa's mail box to send in your list, or write a sweet thank-you note for the gifts you received last year. Just outside Santa's front door, feel the icy North Pole and watch it glow with the Northern lights. This pole marks Santa's Village at SkyPark as part of the magical North Pole. Our small piece of this special arctic place was transported here to spread Christmas joy to all the boys and girls of Southern California year-round.
SANTA CLAUS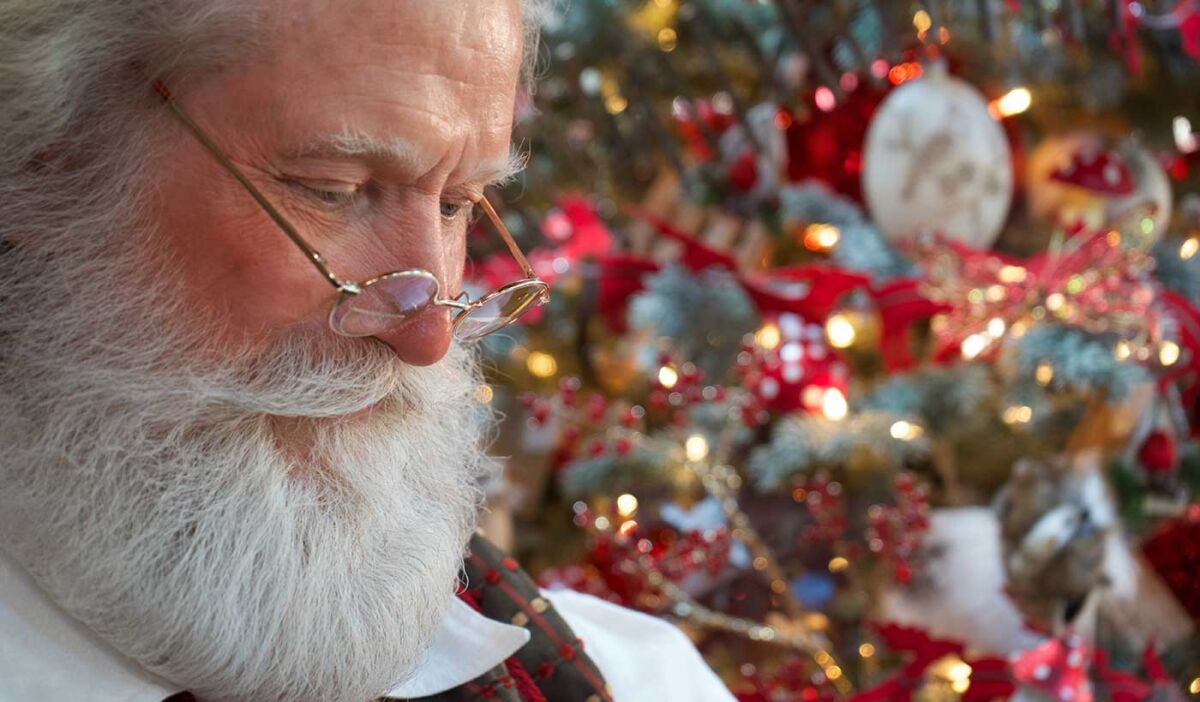 Saint Nicholas "Santa Claus" works hard all year to create toys and treats so he can deliver them the world over on one very special night. His red suit, rosy cheeks, and round belly are always accompanied by a jovial and jolly laugh. His heart bursts with generosity and kindness not seen since the days of yore. He is a man of goodness, and wishes to reward those with kind hearts. Have you been good this year? He knows if you've been good or bad, so be good for goodness sake!
Santa met his best friend, Arrow the dog, when he crash-landed in the NorthWoods hundreds of years ago. Arrow helped Santa find his magic key that was stolen by Jack Frost. Since then they've been the best of friends. Santa set up his workshop in the NorthWoods, and eventually crafted his very own place where people could come visit him. He called it "Santa's Village". Now, people from all over the world can come and visit Santa right in his own home.
MRS. CLAUS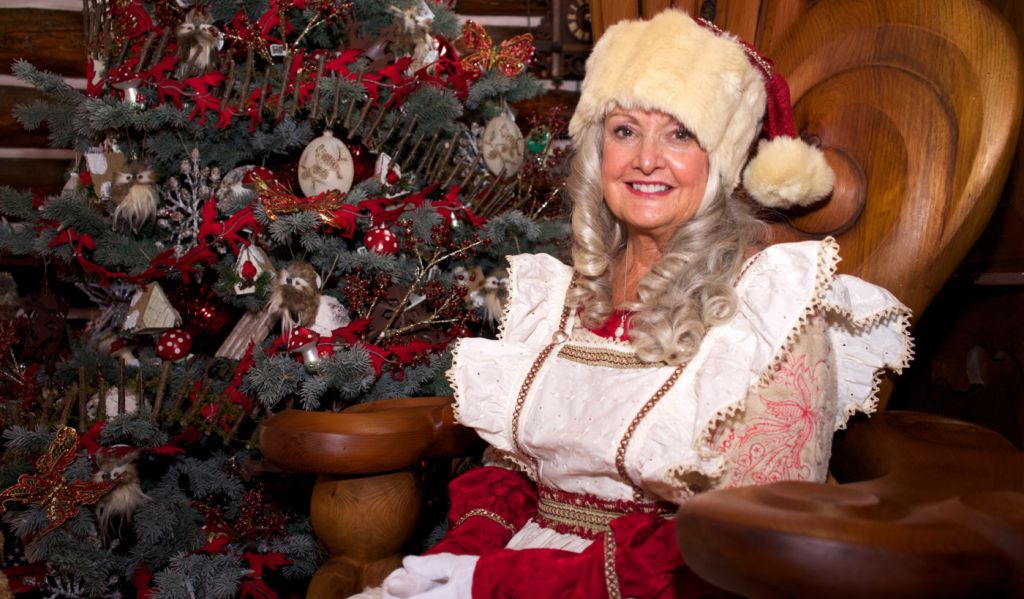 Mrs. Holli Claus is a wonderful lady who is constantly working with the Elves of the NorthWoods to ensure a smooth holiday season. She oversees toy production, baking schedules, and cookie decorating. She also likes to see all the Elves in a tidy uniform. On certain days, you can join her during the holiday season for a fun-filled gathering of dress up, stories, and good eats. Mrs. Claus has the most fabulous collection of tea cups and tea pots for these special occasions. She will serve a variety of teas, tea sandwiches, and special treats all prepared in your honor!
Holli and Santa met many years ago, around the time that Santa's Village was being built. In fact, it was Mrs. C that came up with the idea to call it "Santa's Village" after names like "North Pole Land", "The Elf Farm", and "Jolly Toy-Making Place" were thrown out. We all thank you for that, Mrs. C! She is a very smart and crafty lady.