"Hero dirt with epic views"
Whether you are a new or experienced mountain bike rider, the trails at SkyPark at Santa's Village are for you!
SkyPark's Bike Park is in a league of its own. The trail network winds through a thick canopy of pine trees and boasts several well-marked, directional mountain bike trails. There are also two skills areas as well as pump tracks for our youngest riders. Our trails are groomed daily, the berms and jumps are just perfect, and our wood features are beautifully crafted.
Access to all outdoor adventures is included with the price of admission. Once you are done biking for the day, head into the village for archery, rock climbing, pedal cars, roller skating, shops, restaurants, and more. A perfect location for the entire family to have fun on and off the bike!
All guests are required to complete a Safety Waiver before entering the park, regardless of participation in activities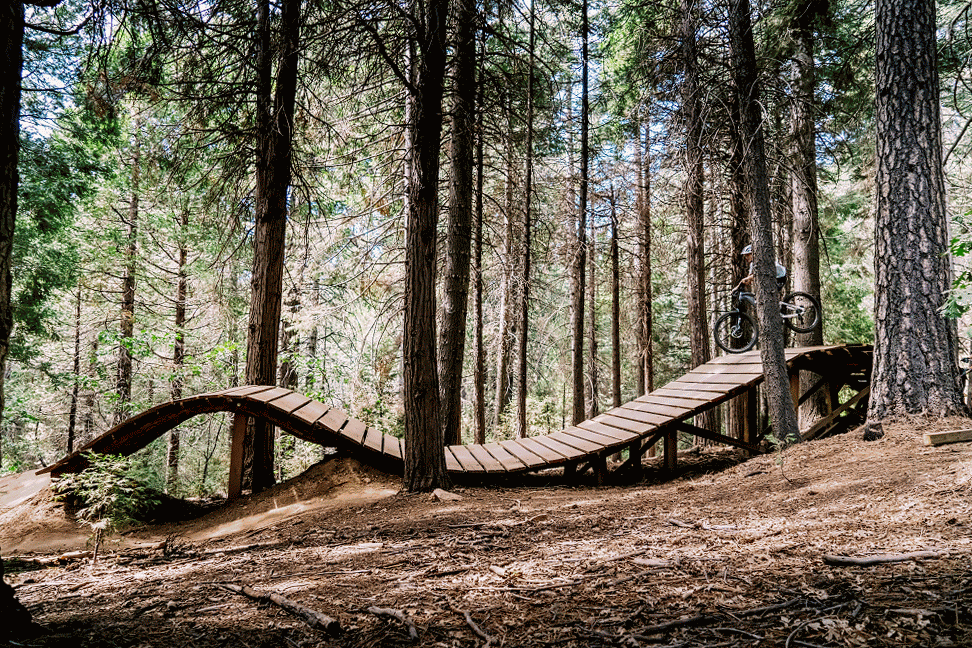 Please note that we do NOT allow the following on our trails:
• Child or "Shotgun" Seats that attach to the bike
• Road Bikes including, but not limited to, motorcycles, ATVs, UTVs
• Mountain Scooters
• Throttle-powered E-Bikes – Class 2 and 3 are not allowed even if the throttle has been removed
• Babies in carrier backpacks / front packs
• Mountain boards / skateboards / Hoverboards / electric unicycles
• Drones of any kind
For a list of restricted bikes and equipment, please click here: Bike Restrictions
If you're thinking about taking a MTB lesson at SkyPark, book it now! It's a great experience!
Very well kept. Super clean. All the staff was friendly…Trails are great for all levels of riders.
Really fun place for adults and children. They have zip lining, rock climbing, trails, archery and lots more. Staff is very nice and the food is tasty. Price is fair and wasn't too crowded.
ALL TICKETS TO SANTA'S VILLAGE INCLUDE ACCESS TO SKYPARK ADVENTURE ACTIVITIES
Just about everything you can think of for your ride: gloves, helmets, new bikes, parts, and tons of accessories.
All of your favorite brands, including SkyPark-brand apparel and gear, are also available at The Bike Shop. And when you purchase a bike from us, you'll receive a FREE Annual Pass or Passholder renewal (up to a $349 value with a minimum purchase $1,000)!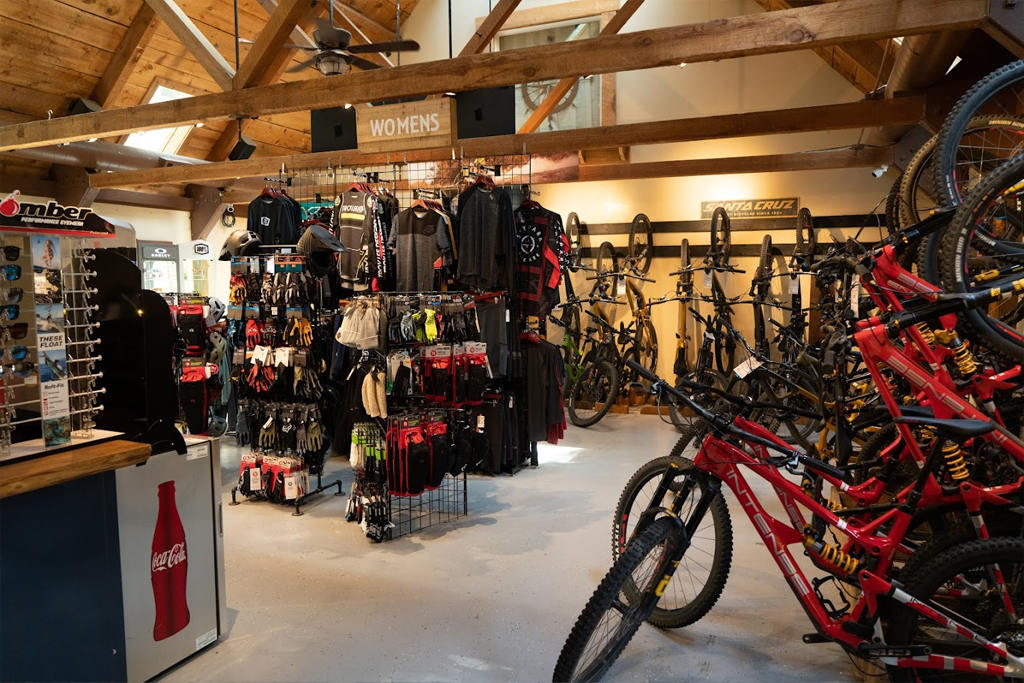 Bike demos are a great way to get back on a bike and give mountain biking a try or before investing in a new bike!
Demo to Own
Demo any bike in the fleet. All day long.
Santa Cruz | Juliana | Specialized | Giant | Eminent | Rocky Mountain | Intense | Kona | Transition | Yeti | Fantic
$99*
Goes towards purchase.
*E-bike demos- $150
All Demos are half price after 3pm.
Helmets are available to rent for $15.
JOIN US THURSDAYS FOR HALF-PRICE RENTALS ALL DAY!
FROM BRAKES TO BERMS, WE'LL TEACH YOU EVERYTHING YOU NEED TO KNOW!
If you've ever dreamed of traversing the trails, then SkyPark Bike School is for you! Whether you are a beginner who needs help with the basics or are just looking to improve your skills, our certified instructors will help you achieve your goals.
SKYPARK BIKE LESSONS TEACH A WID
E RANGE OF

SKILLS

We start at your level of riding and teach at your pace to ensure that you have the confidence to keep improving. We want you to succeed!

Both group classes and private lessons are available. Ages 3+ welcome.
All bike lessons must be booked online at least two days in advance.

All bike lessons require an additional purchase of a Day Pass (sold separately) or a SkyPark Monthly/Annual Passholder Membership.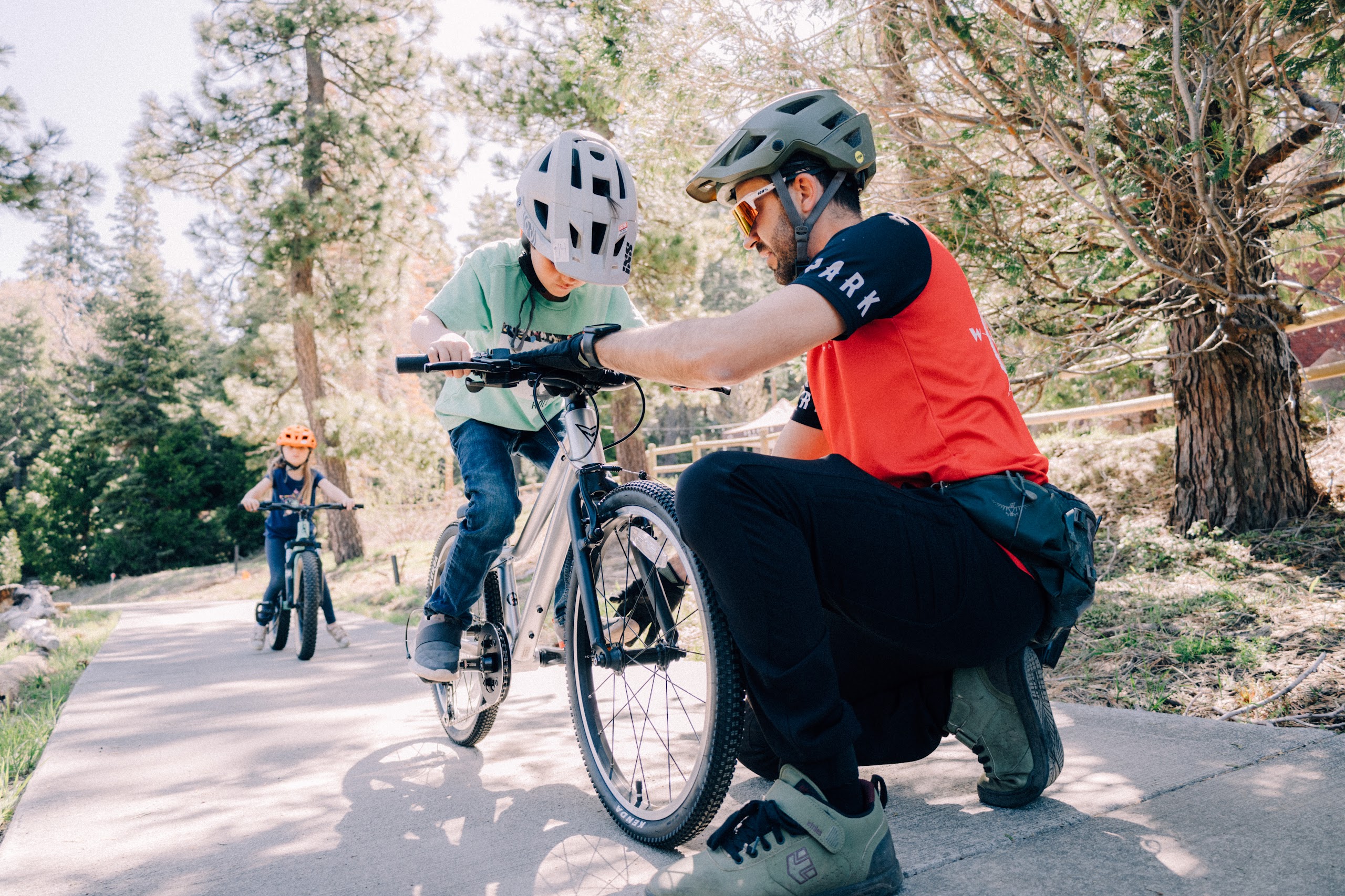 SKYPARK MOUNTAIN BIKE TRAIL SYSTEM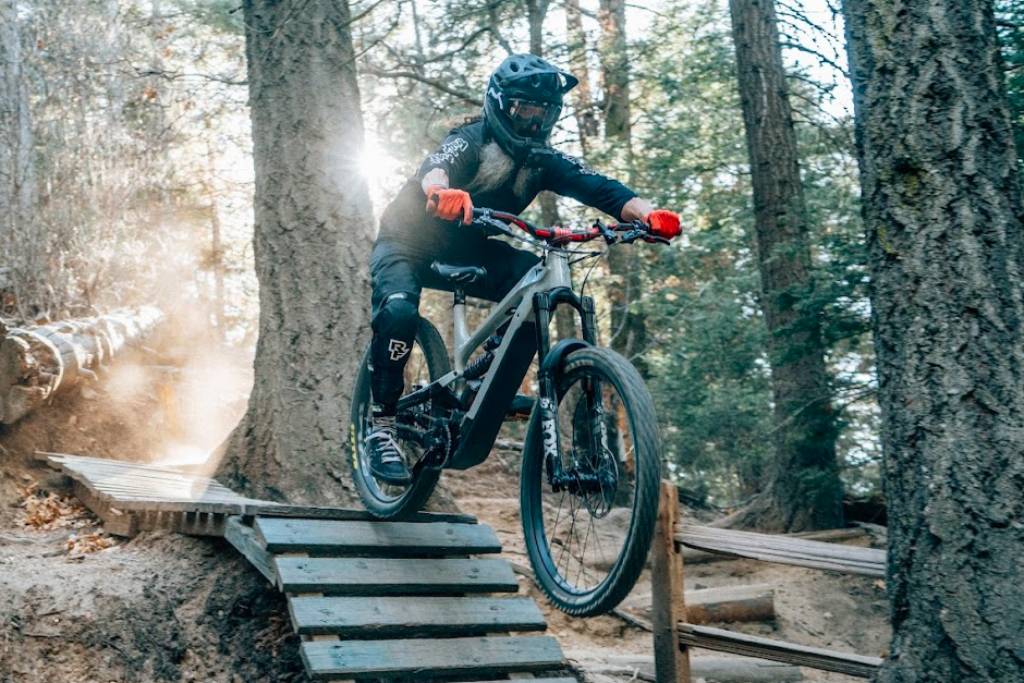 The SkyPark Mountain Bike Trail System is an extensive set of professionally designed bike trails that traverse through dense Alpine forest, natural jumps, wall rides, ladder bridges and obstacles.
Each trail at the bike park is specifically designed to prepare you for the next, slightly more challenging trail. And don't forget, there's always an "Easy Way Out" if you're not confident at any particular point. As a result, you will gain confidence and ability as a rider. Trails are maintained and groomed daily.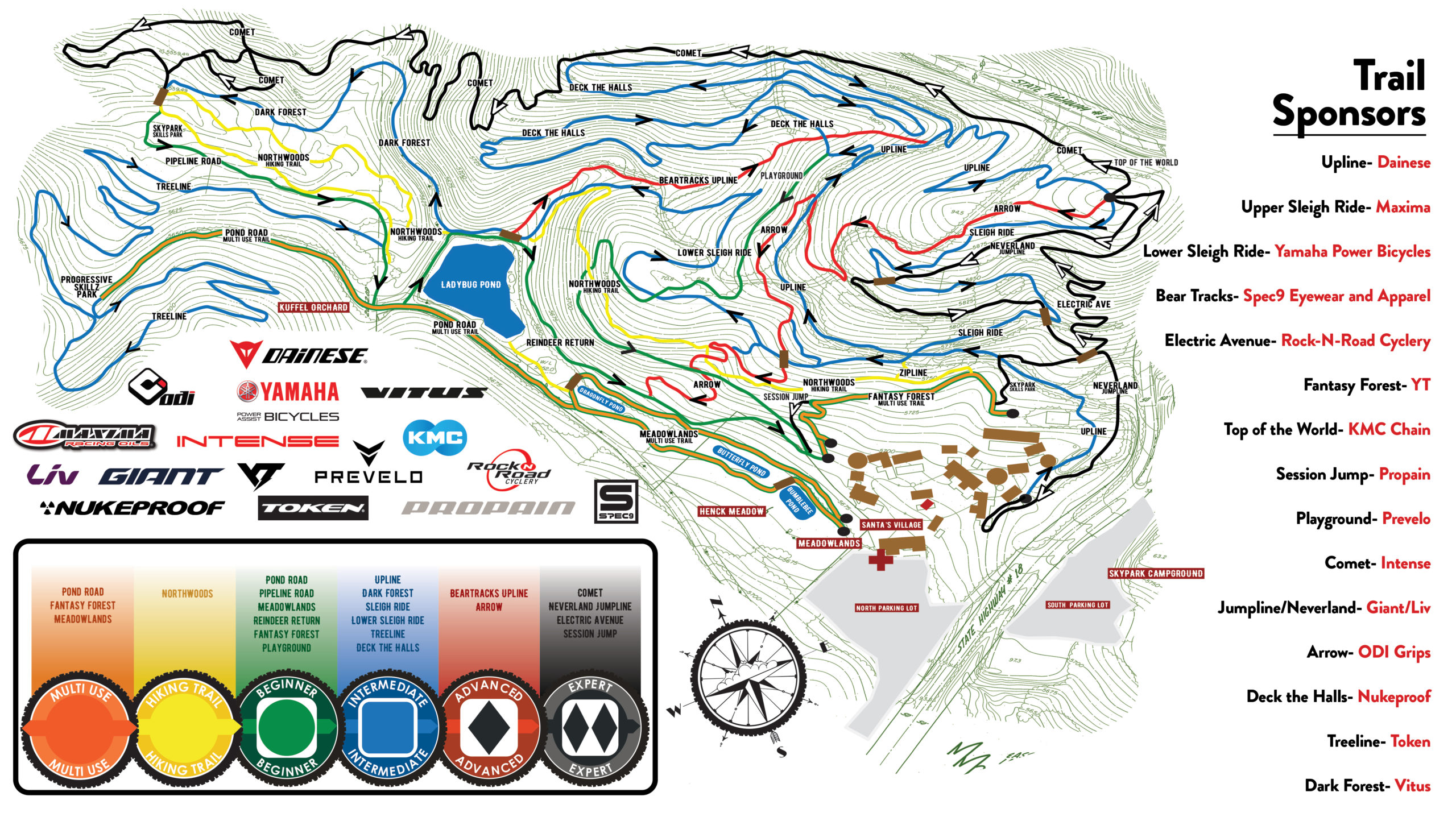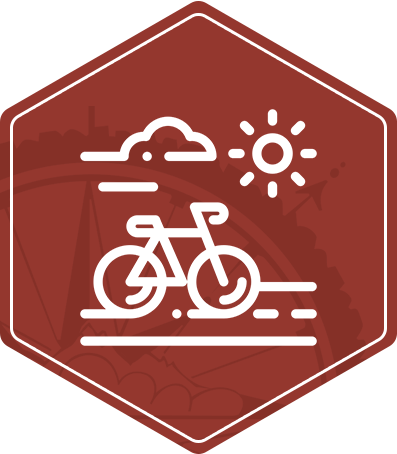 Pre-Ride
Wake up the brain and body. Inspect the trail at low speed.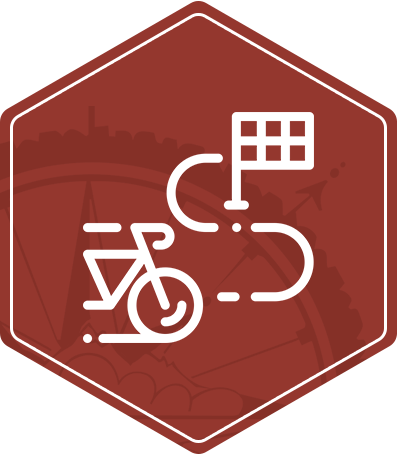 Re-Ride
Lap the trail a few times to get the flow of the features.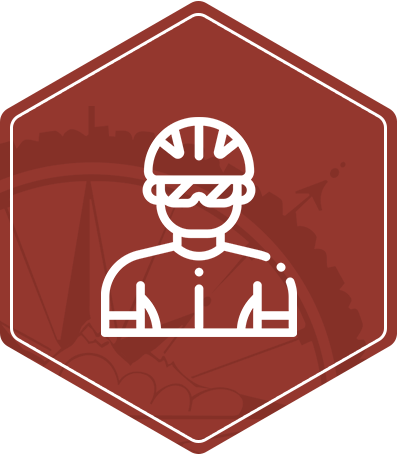 Free-Ride
Start small and work your way up to faster speeds and larger features.
Guests must be:
Green Line: Balance Trail – 18 Months to 8 Years of Age. Other Green Line Trails – no restrictions.
Blue Lines: 5 Years of Age and Older.
Black Lines: 10 Years of Age and Older.
Children under 10 years of age must be accompanied by an adult 18 years of age or older. Children 11-15 years of age are strongly encouraged to be accompanied by an adult 18 years of age or older.
Helmet (Required)
Body Armor, Pads, Goggles & Gloves (Highly Recommended)