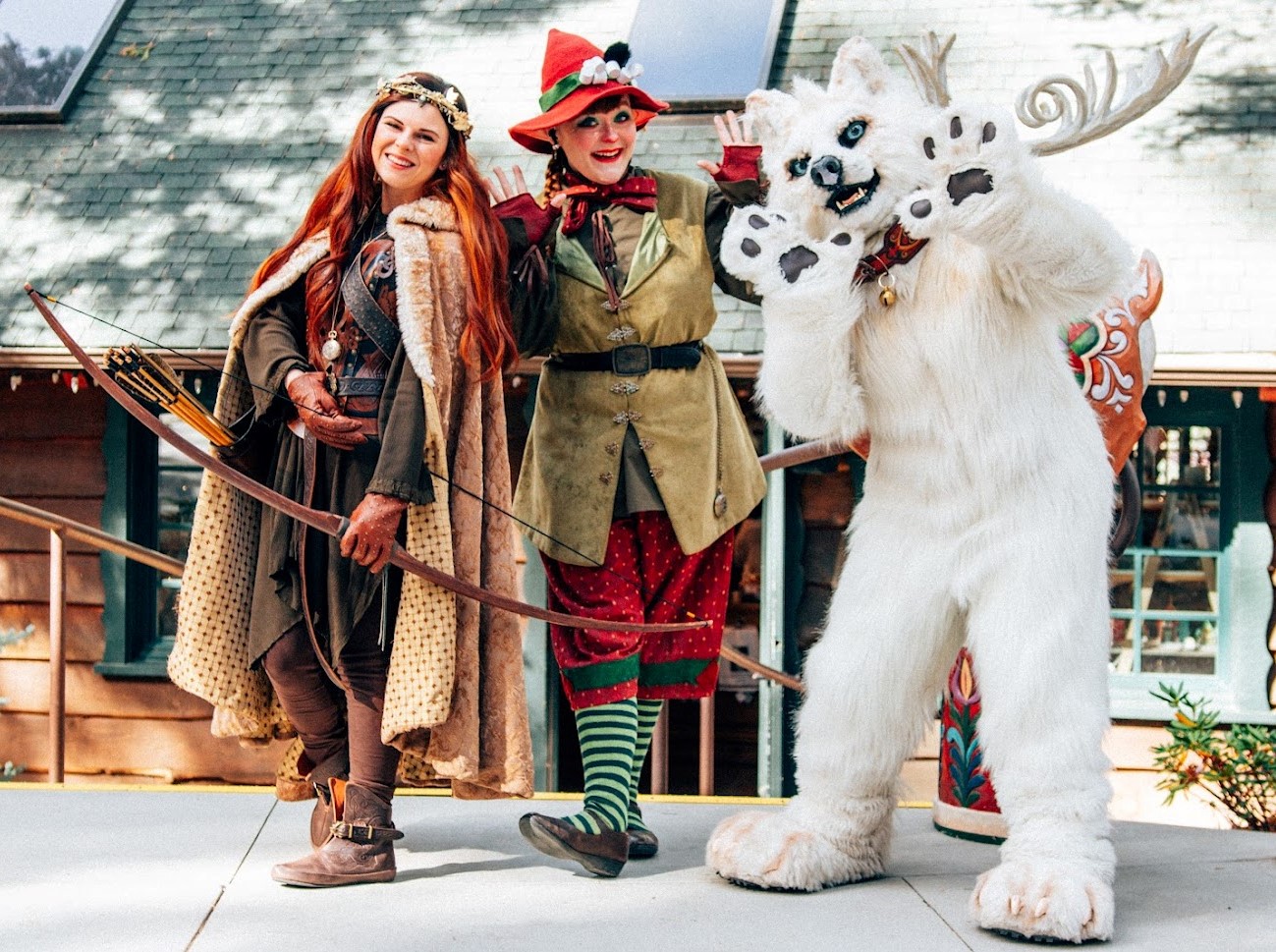 ARROW IS HAVING A BIRTHDAY PARTY AND YOU'RE INVITED!
Our beloved mascot deserves not one, but two whole days of celebration!
Join us July 16th & 17th for a weekend of birthday fun!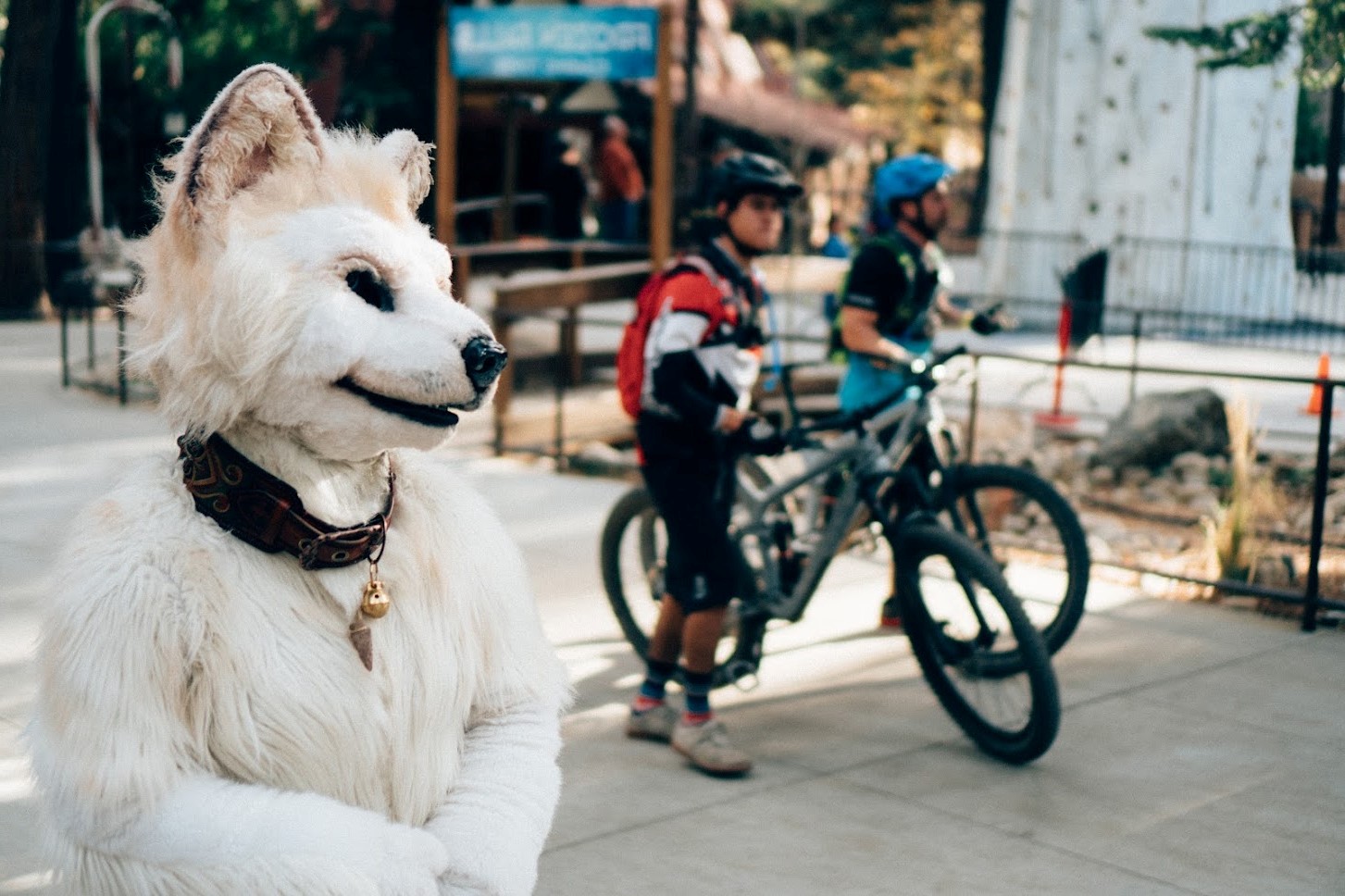 EVENT SCHEDULE
10am: Meet & greet with Arrow by Santa's house
11am: Arrow's Balance Bike Races, sponsored by Prevelo
11am-4pm: Face painting, with special Arrow designs
11am, 12pm, 2pm, & 4pm: Arrow character photo ops
12:30pm & 2:30pm: Stories of the NorthWoods
2pm: Surprise birthday cake for Arrow at the tree
WHO IS ARROW?
Arrow the dog is the Guardian of the NorthWoods and Santa's most trusted companion.
Long ago, on a foggy and blustery Christmas Eve, Arrow was roaming the NorthWoods when he saw a bright flash of light and a strange object falling from the sky. Rushing to investigate, Arrow noticed a man with a jolly laugh and the sound of bells coming from the object.
"What is your name, pup?" Santa asked.
"Arroooooooow!" howled the excited dog.
Santa instantly fell in love with the dog and brought him home to Santa's Village.
Arrow is easily the most beloved creature in all of Santa's Village, which is probably why you can find monuments of him wherever you travel in the NorthWoods. No one in the village can resist his friendly demeanor and kind little soul. He absolutely loves greeting guests and making new friends.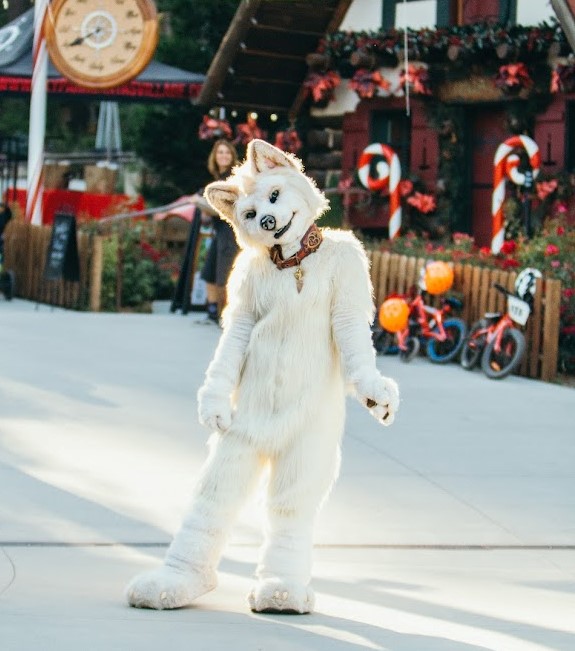 Paid admission to SkyPark Santa's Village is required in order to attend Arrow's Birthday Celebration. Tickets are available online or at the door. Safety Waivers are required for all guests, regardless of participation in activities. Annual/Lifestyle Passholders and Monthly Members get in for free.