FROM KOBE BURGERS AND EXQUISITE BAKED GOODS TO WORLD-CLASS BBQ – HOW SKYPARK AT SANTA'S VILLAGE IS ELEVATING THEME PARK FOOD
By Brad Lofland, Assistant General Manager of SkyPark at Santa's Village
If you ask most foodies about their favorite restaurants, you can expect to hear about an exclusive food truck, pop-up restaurant, or gastropub, but not many independent theme park restaurants ever make the list. But the independent SkyPark at Santa's Village in California's San Bernardino Mountains is working hard to change that.
"There isn't a single bakery in Southern California that I know of that serves guests out of a life-sized gingerbread house," says Michelle Johnson, Creative Director and Co-Owner of SkyPark at Santa's Village.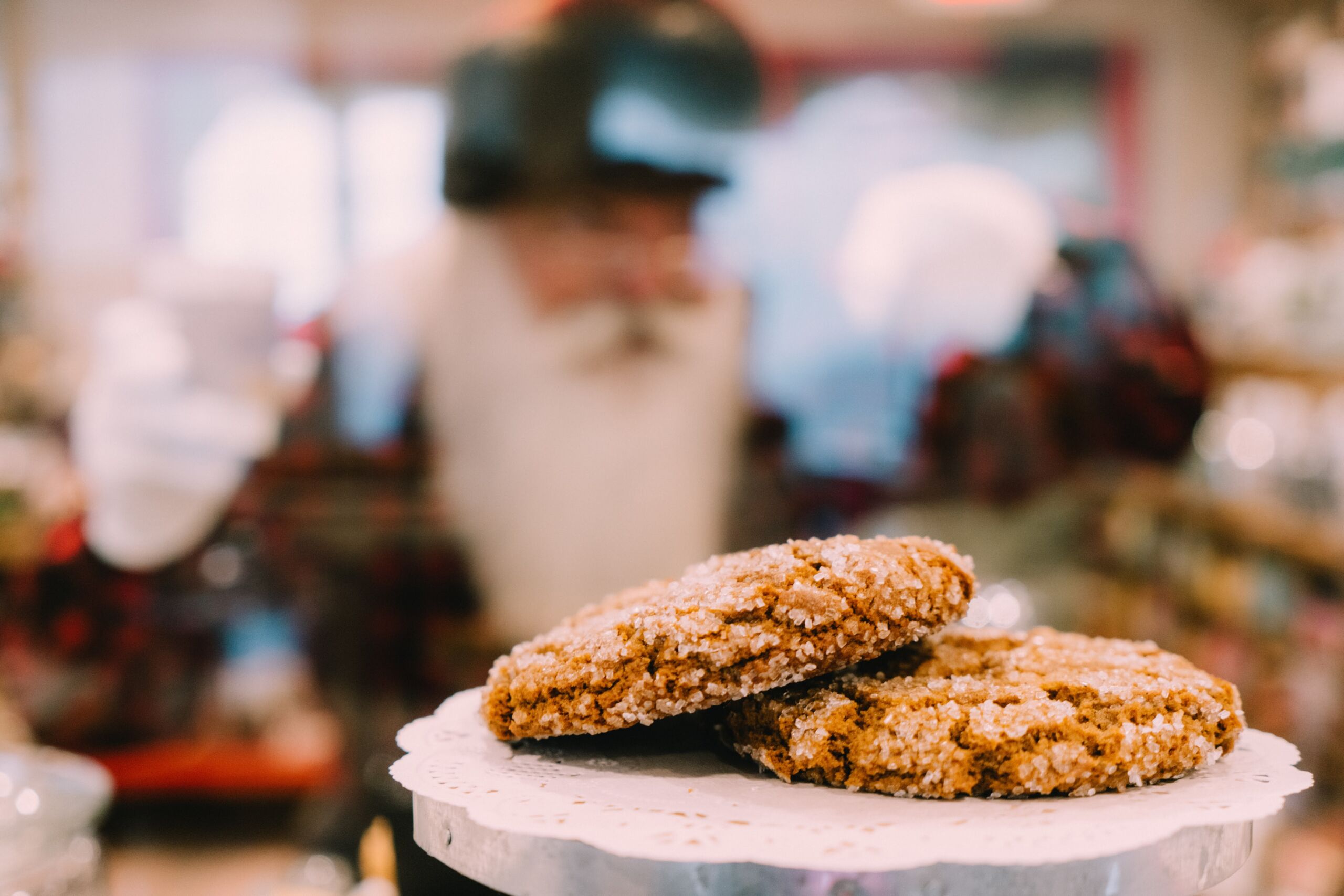 "We work hard to live up to that magical expectation. Everything we serve here is baked on-site. We have lemon meringue cookies that melt in your mouth and of course, iconic gingerbread men. We also bake all our own wedding cakes. We're a park but we also host special events here like weddings and concerts. Our food is an essential part of that magical memorable experience we strive to give our guests.
Sure, opening a new restaurant is hard, but try reopening an abandoned 61-year-old theme park with 6 On-Site Dining Venues.
Michelle and Bill Johnson, the owners of SkyPark at Santa's Village, are on a mission to change people's perception of "park food," and their work has been years in the making. The winter-themed amusement park was originally created by developer Glenn Holland. Santa's Village opened in 1955 and was one of the first franchised theme parks in the United States. In the late seventies the franchise collapsed and the park went through a series of new owners. The San Bernardino park closed in 1998, and sat abandoned, threatened by fire, weather, and squatters.
In 2014, local real estate professional, Bill and his wife Michelle Johnson, a professional designer, bought the park and began renovations. In 2016 they reopened the park as SkyPark at Santa's Village, which now features a world-class mountain bike park, miles of hiking trails, a skating rink, zipline, the original Santa's Village, and of course, some of the best food in the San Bernardino area.
"We wanted to make our park memorable, like the old park, but we also knew we had to plus it and evolve it to appeal to modern audiences. A big part of our renovation vision included the food and drink. I knew we had to have Instagrammable, delicious food and beverages that went above and beyond any expectation of park food."
Leaving Guests Hungry for More
"SkyPark is an action-adventure fantasy park; we have self-powered rides and activities that get people moving," says Michelle. "After a day of bike riding, hiking, climbing, ax-throwing, fishing, and ziplining, our guests are hungry. And we don't just have one or two restaurants; we have six!"
Here are some of the mouth-watering restaurants SkyPark at Santa's Village has to offer: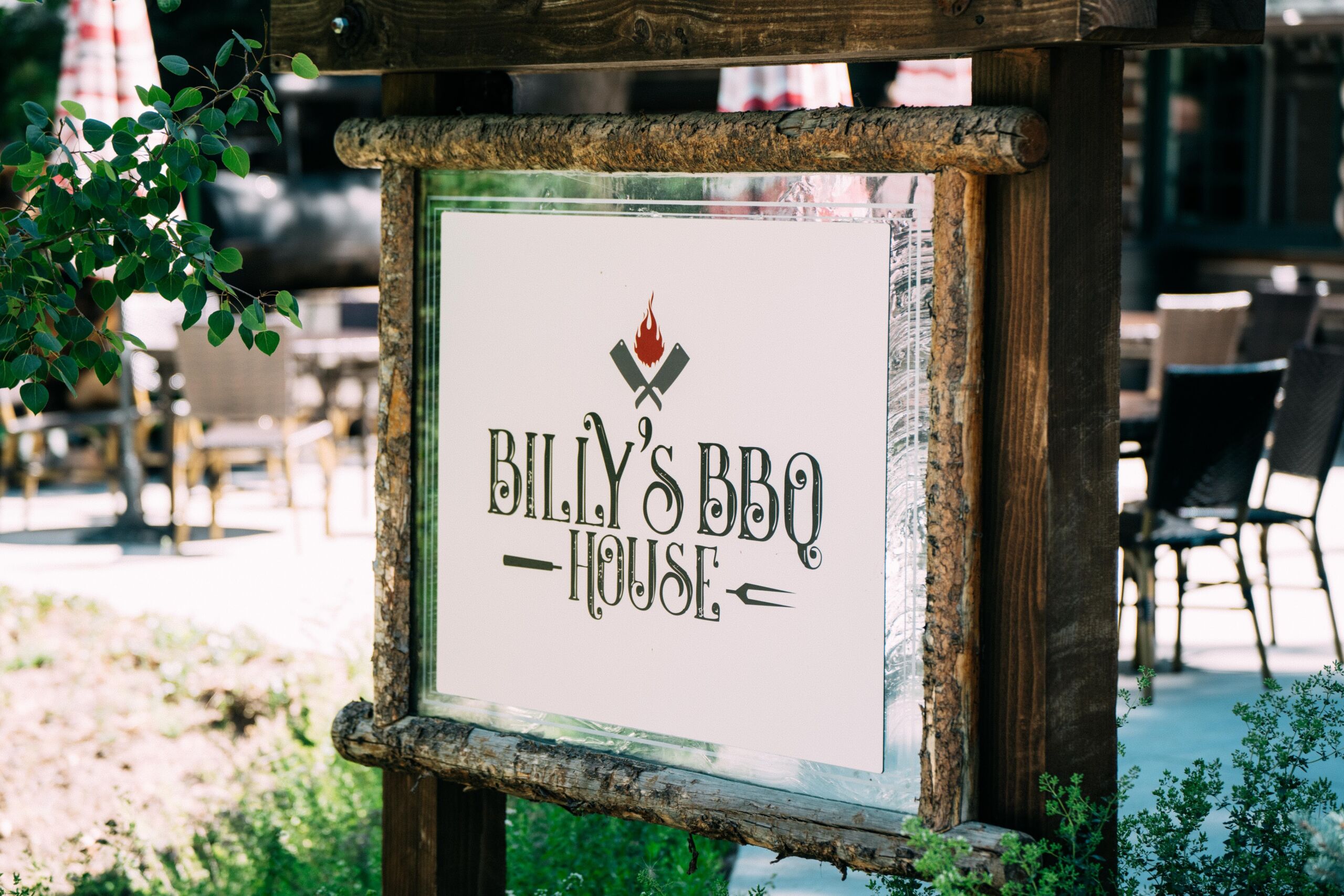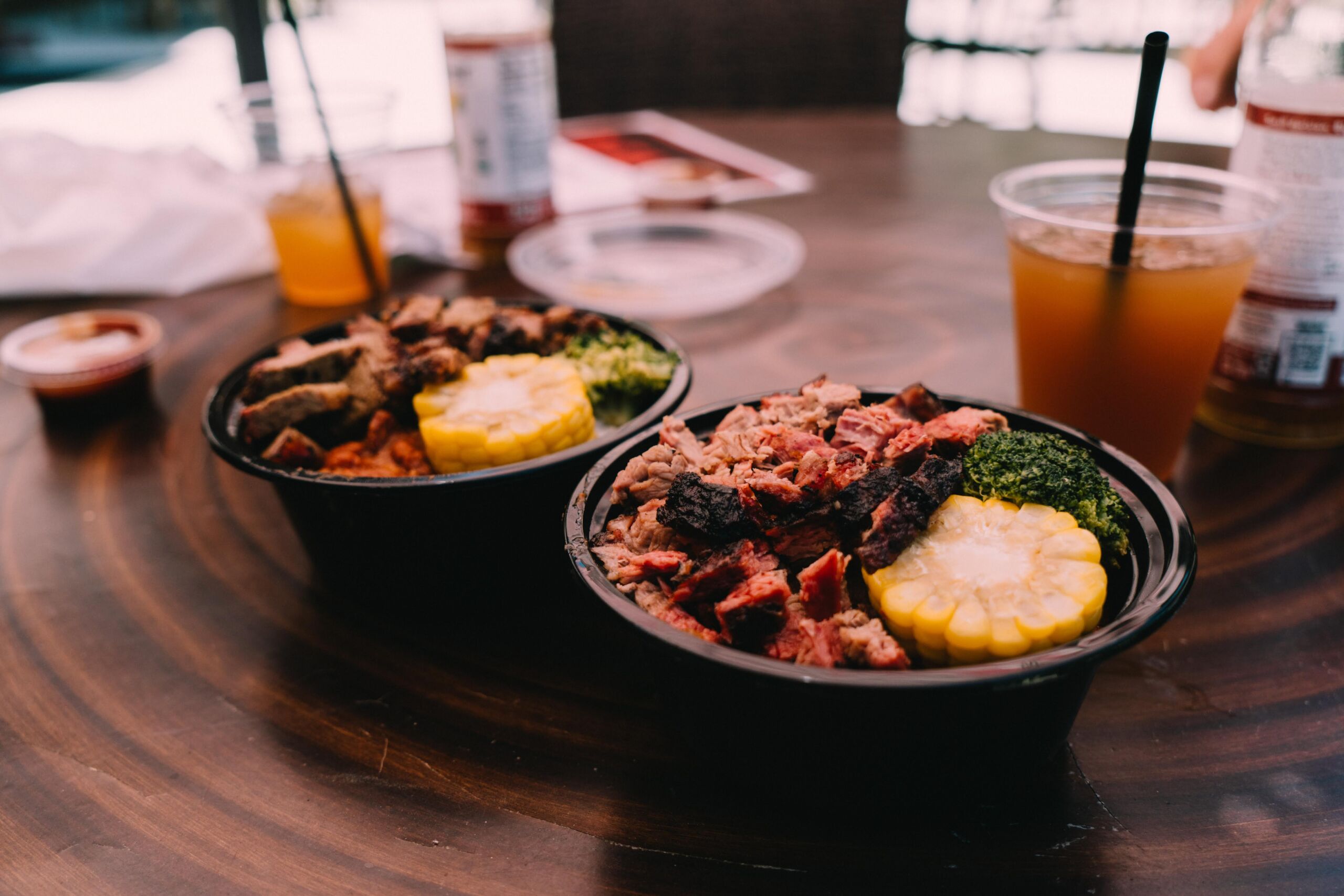 As you walk past Santa's House and the Christmas Tree, the smell of BBQ smoke will find its way to you. At Billy's BBQ House you'll find some premium ingredients and an obsessive "pit boss" to drive your senses wild. Check out the menu and make sure you're wearing a bib when you do! This BBQ House offers a casual atmosphere with both dining in and an outdoor patio area that overlooks the Village. Menu Highlights:
Half Rack of St. Louis Style Ribs, slow smoked in BBQ Sauce
Beef Brisket, slow smoked, dry-rubbed
Tri Tip, slow smothick sliced
For the full menu, click here.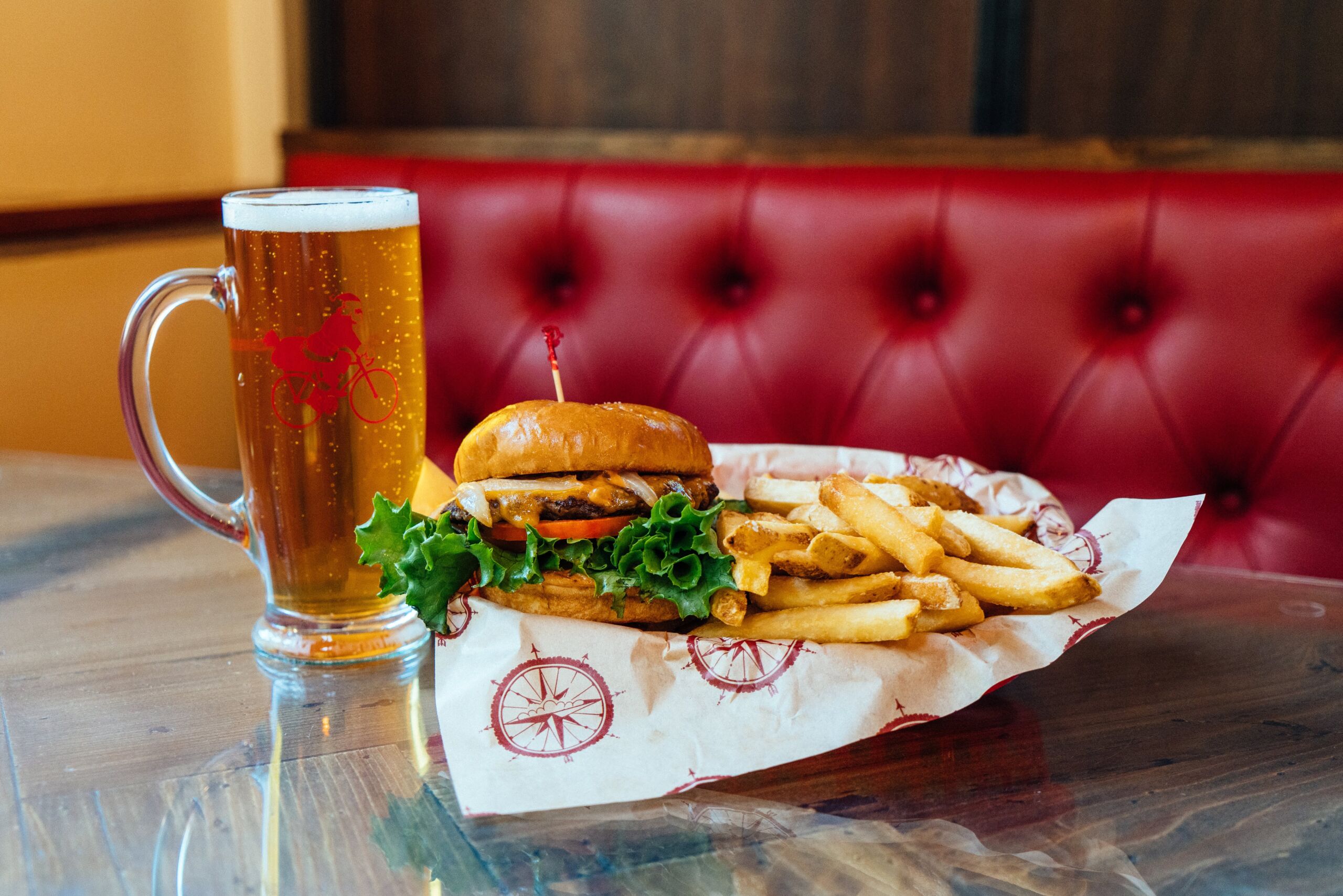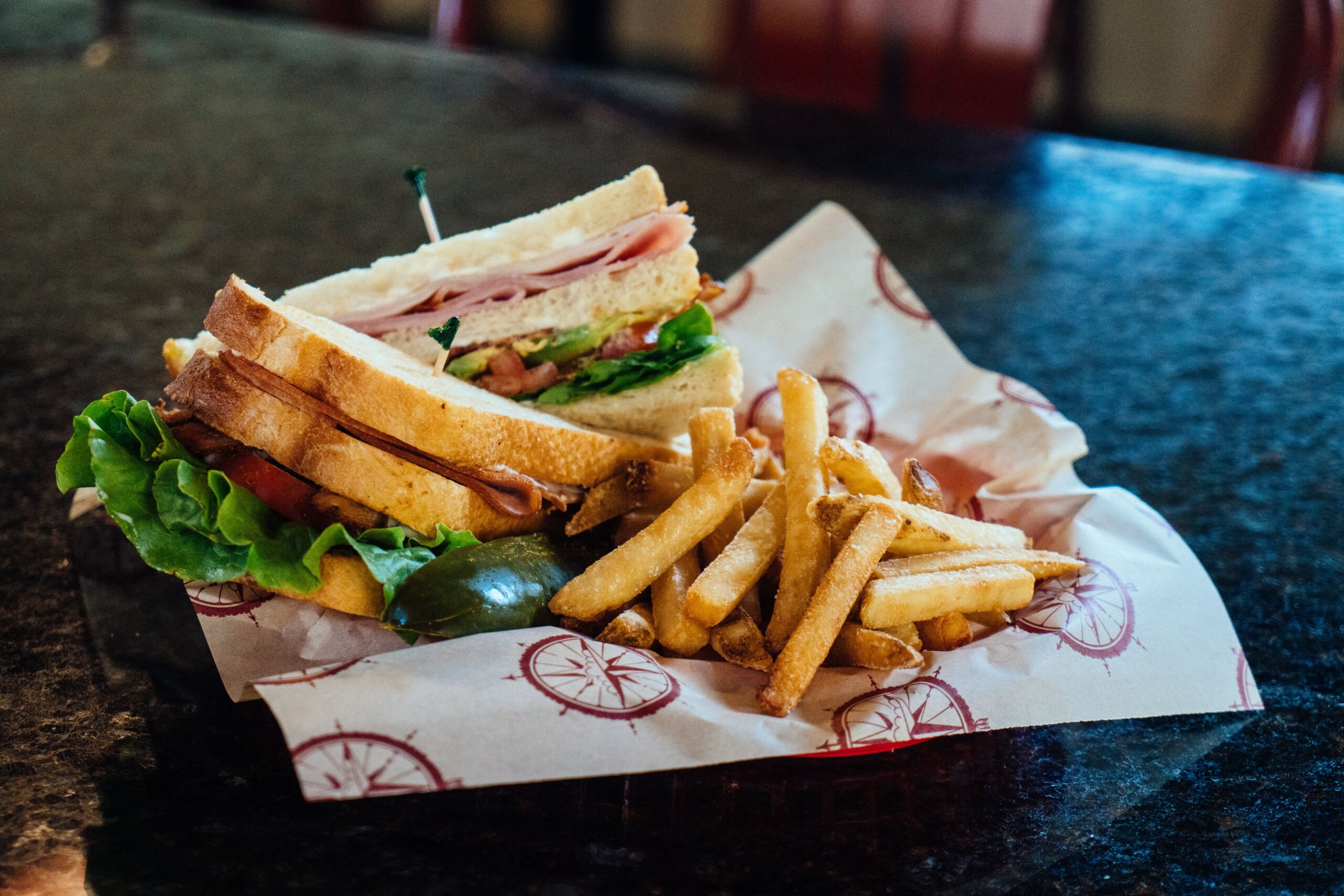 You'll find handcrafted burgers, pizza, sandwiches, Angus hot dogs, soups and salads and more at St. Nick's Patio and Grille. Relax with friends and family and cozy up to the fire pits on the coolest patio in town. Eat, drink and be merry!
Menu Highlights:
St. Nick's Famous Cheese Burger with a Kobe beef patty
Sandwiches like the Jolly Cheese Steak Philly, or Chris Kringle's Favorite Club
Hotdogs, tacos, and a number of veggie options, soups and salads, and pizza
For the full menu, click here.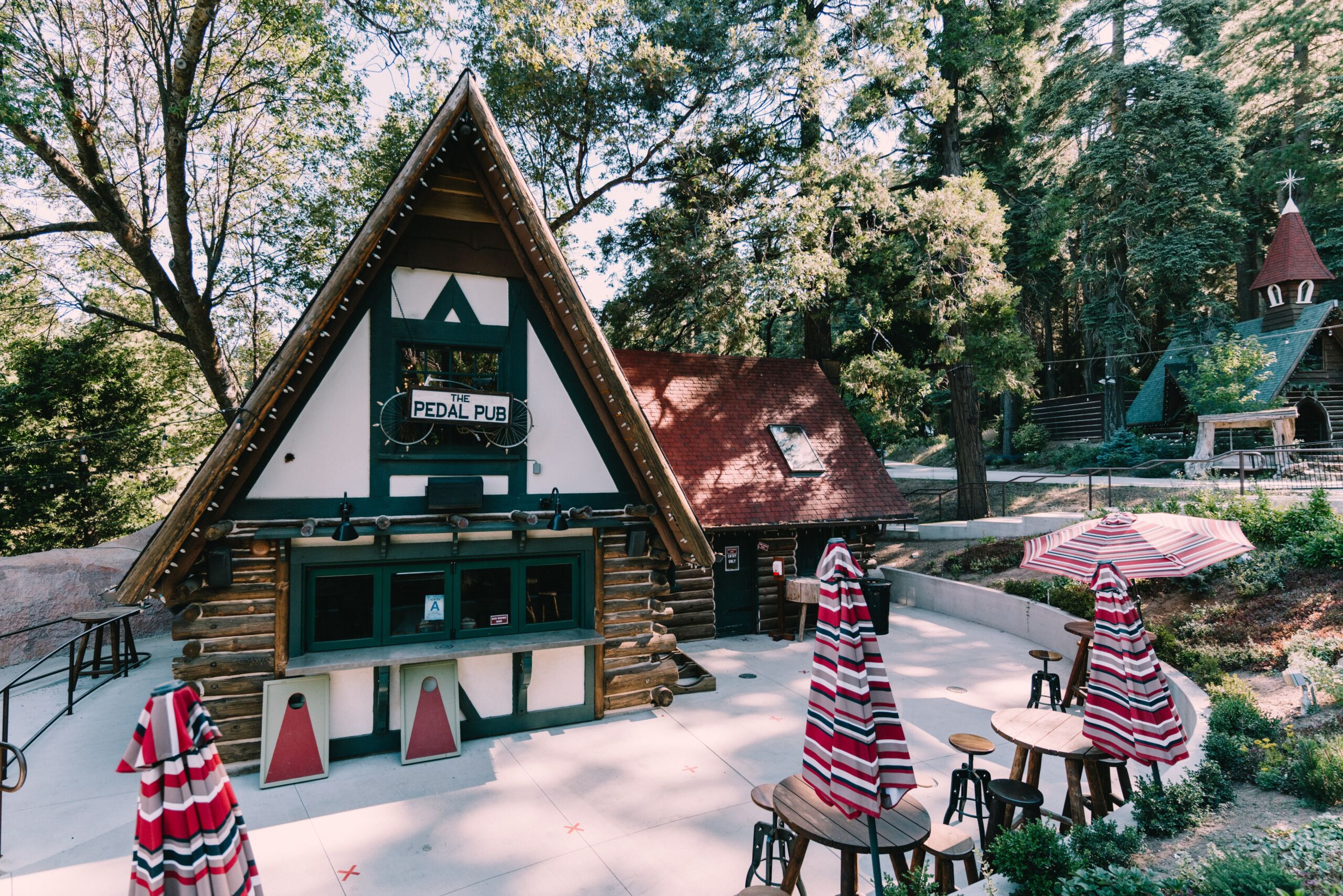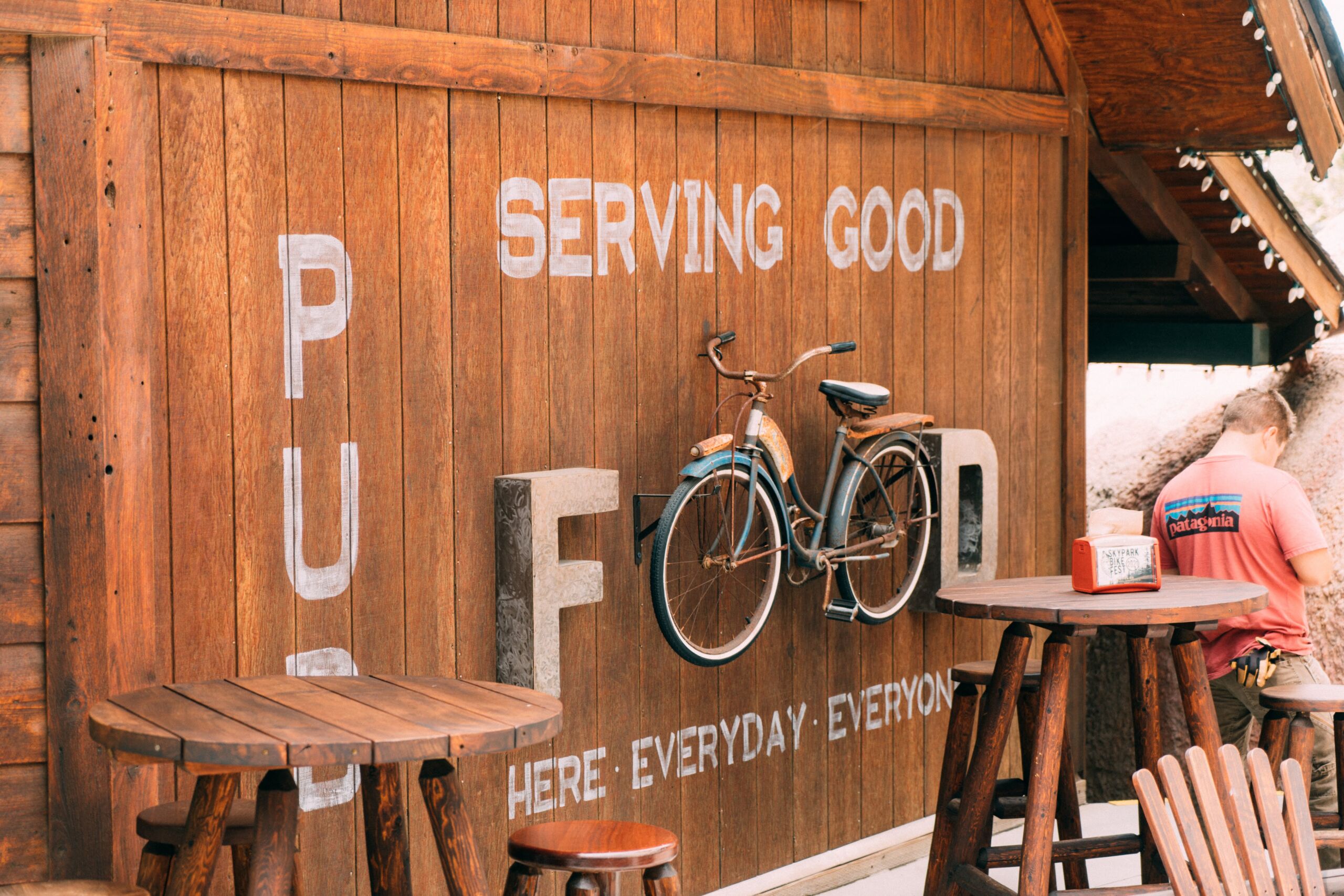 You'll love our craft brews in this "Pedal" inspired, indoor/outdoor Pub with a full bar. Domestic and imported beer is available as well as local craft beer on tap; everything from San Diego to our local mountain breweries. We also feature Russian River beer, which is a popular favorite. The bar also offers various wines, and signature cocktails. The pub also has a selection of pub-style meals and snacks to choose from. Check out the bike sculpture fire pit and relax as you sample one of our many locally brewed beers and the tasty bar fare.
For the beer list, click here.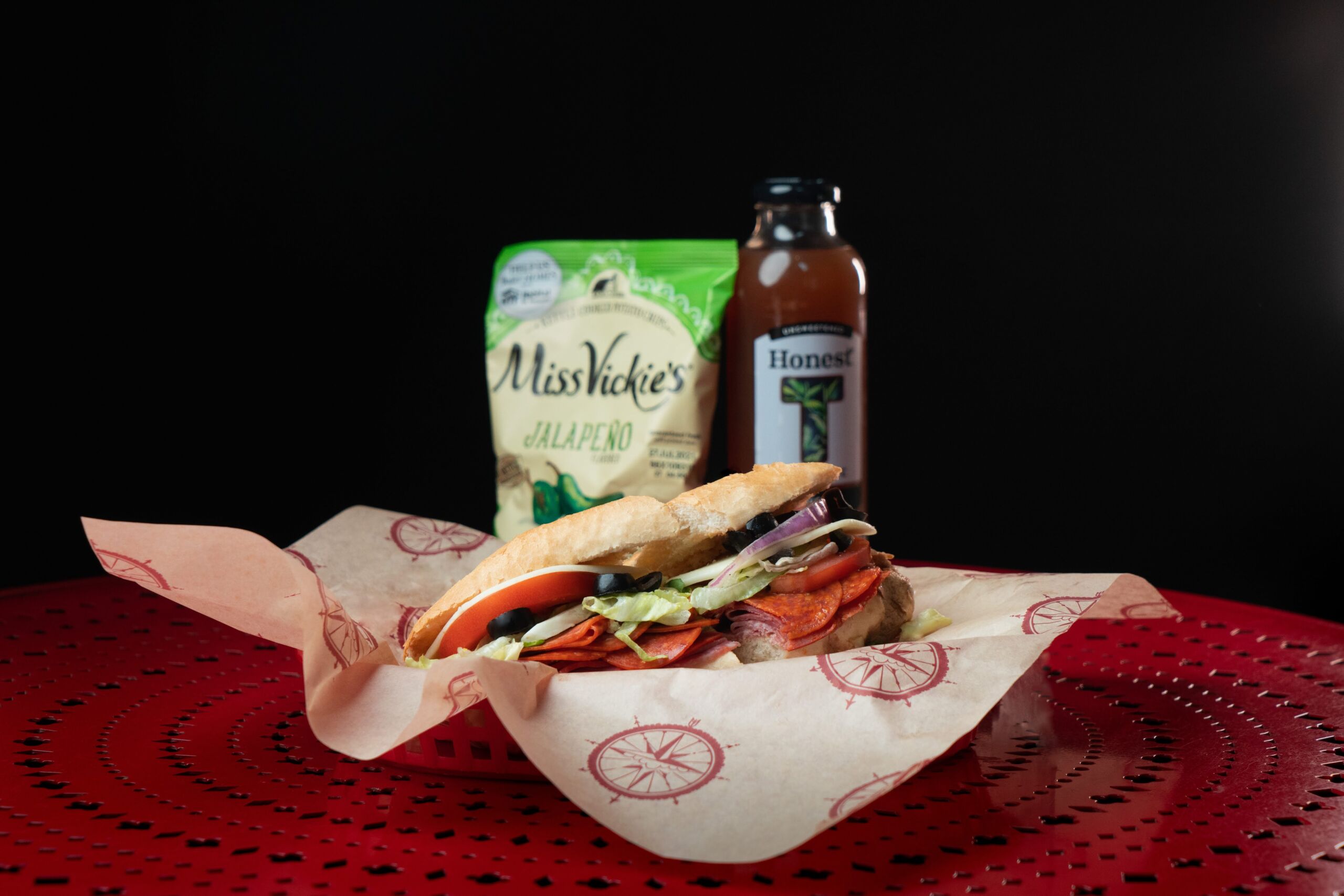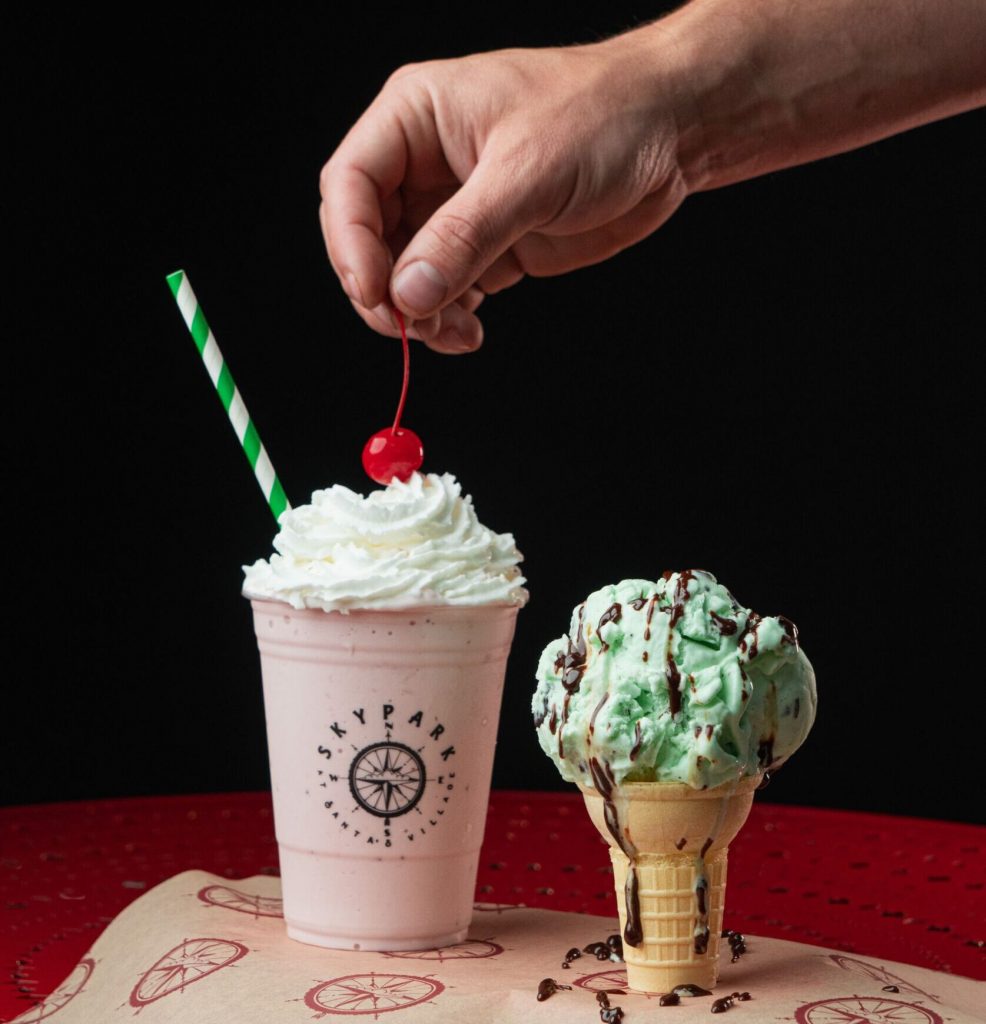 In a hurry? Looking for a quick bite? Drop by The Lunch Box for handcrafted sandwiches and paninis. Don't forget dessert! Ice cream, milkshakes, and more await you.
For the full menu, click here.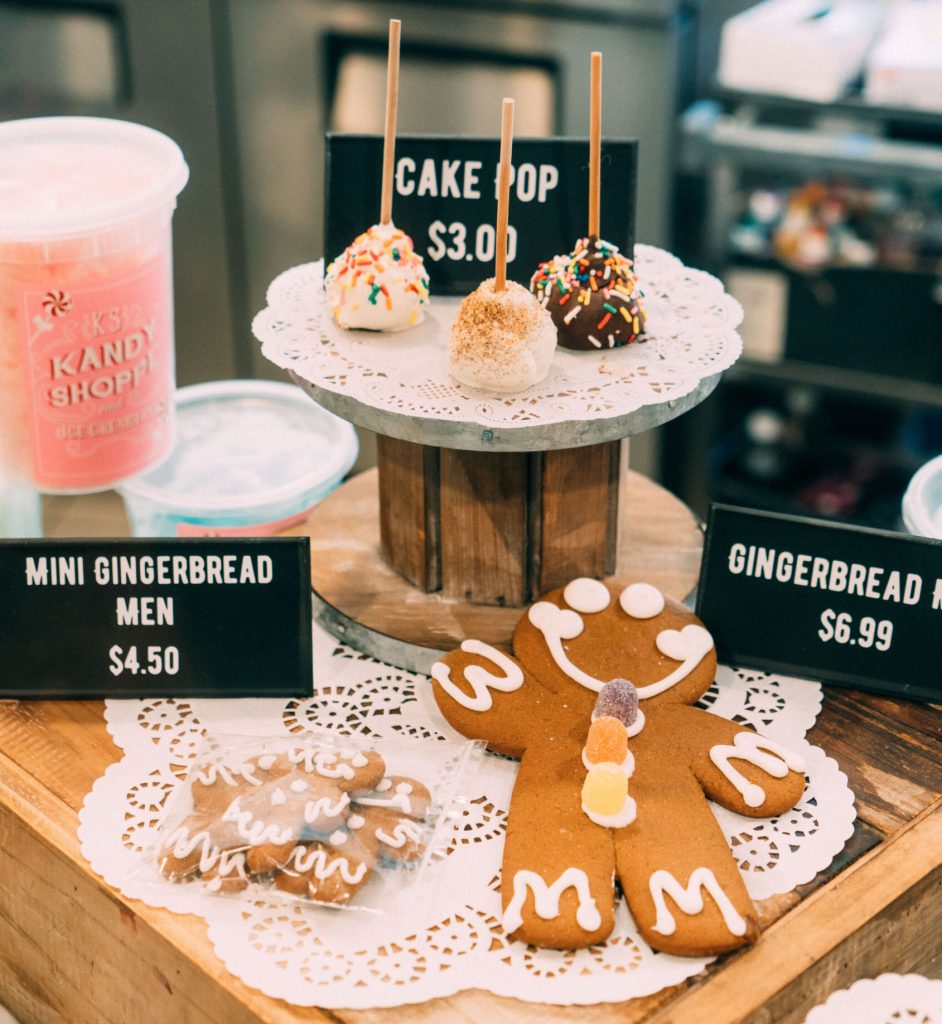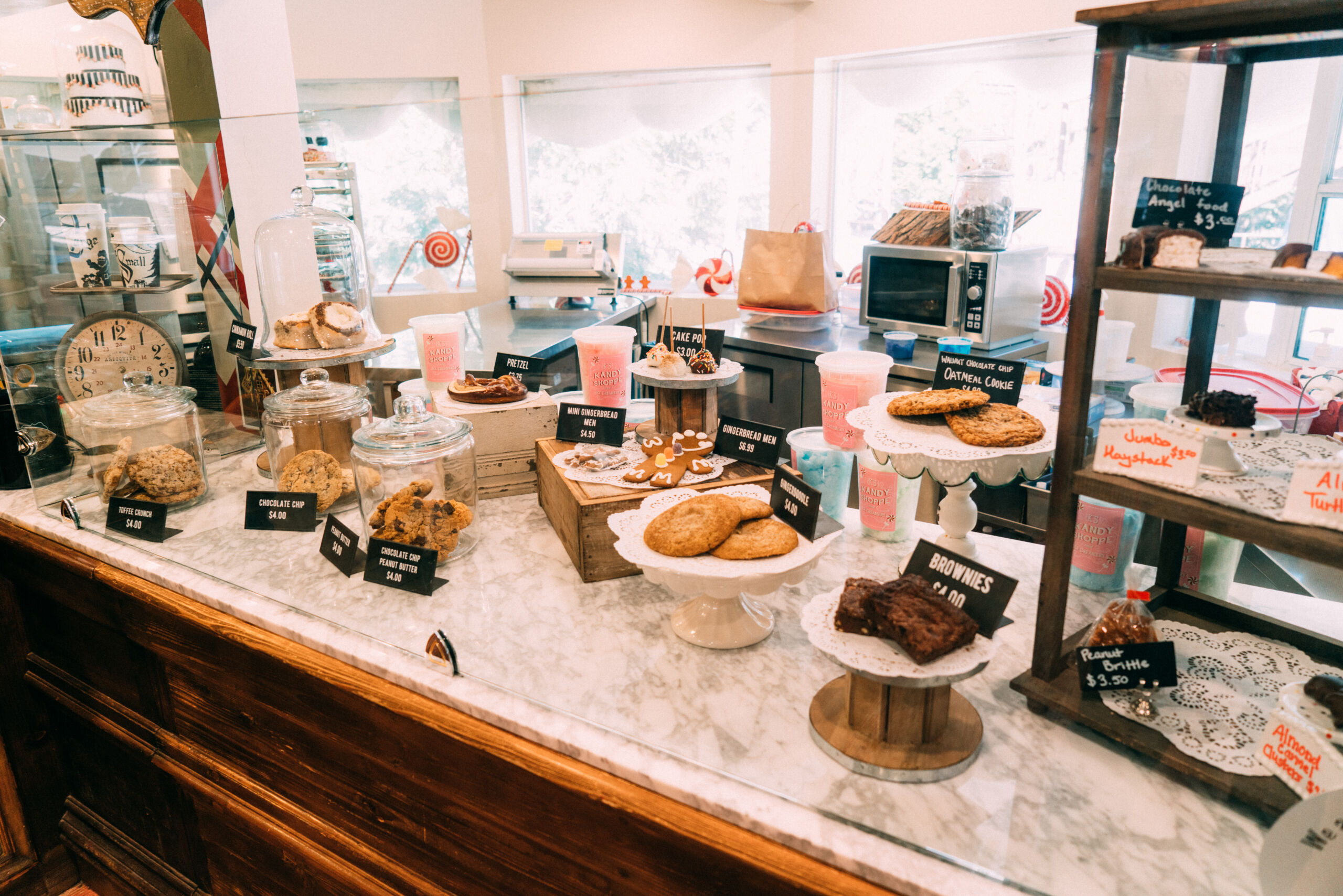 The Gingerbread House Bakery is one of the park's most unique buildings (a gingerbread house and a cupcake). It's instantly recognizable and home to the best homemade gingerbread around. The Gingerbread Maker just loves baking goodies that will melt in your mouth and have you craving for more! Sweet treats; nostalgic candies and confections. Voted "Best Bakery" by Inland Empire Magazine.
Need a pick-me-up or a warm beverage on a cold day? Kringle's Coffee & Gifts is home to SkyPark's delicious blends of aromatic coffee and signature cocoas. Delectable homemade pastries and specialty gift items. Grab a boxed "Alpine Lunch" for your hike in the Northwoods and kickstart your day.
For the full menu, click here.
Ready to try the food at SkyPark at Santa's Village?
Get your tickets today: https://skyparksantasvillage.com
ABOUT SKYPARK AT SANTA'S VILLAGE
SkyPark at Santa's Village is a family fantasy adventure park that caters to thrill-seekers of all ages. Surrounded by the San Bernardino National Forest, SPSV features a world-class mountain bike park, storybook characters, self-powered rides, rustic restaurants, and shops nestled in the historic alpine-themed Santa's Village.