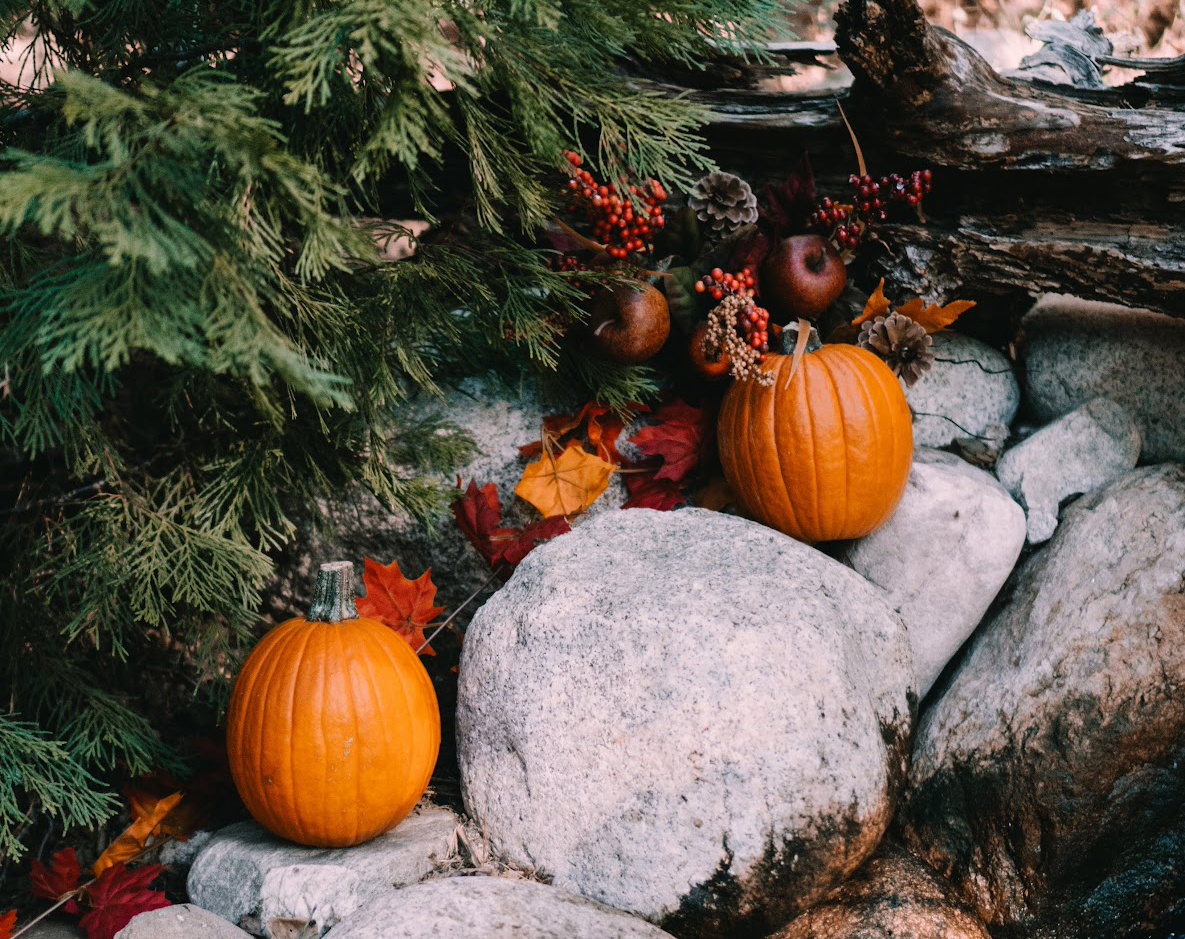 As the leaves turn gold and a chill returns to the mountain, we begin to think fondly of all the things that accompany Fall: colorful leaves, apple cider, cozy sweaters, and Pumpkins in the Pines.
SKYPARK IS PLEASED TO ANNOUNCE THE RETURN OF OUR FALL FESTIVITIES
Saturdays and Sundays only, October 8th-30th, join us for a park-wide pumpkin patch, seasonal entertainment, special activities, themed food & beverages, and more!
YOUR DAY PASS ALSO INCLUDES ACCESS TO SKYPARK TRAILS AND ACTIVITIES SUCH AS HIKING, ROCK CLIMBING, ROLLER SKATING, ARCHERY, AX THROWING, AND MORE!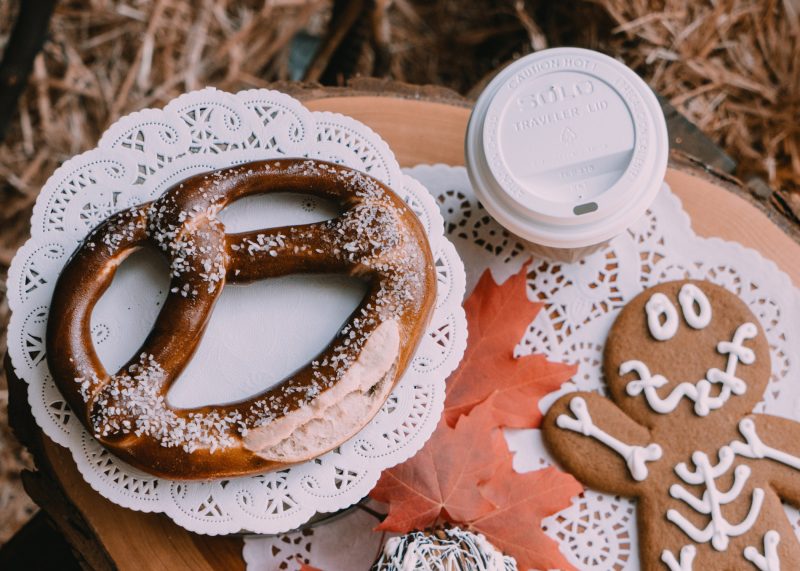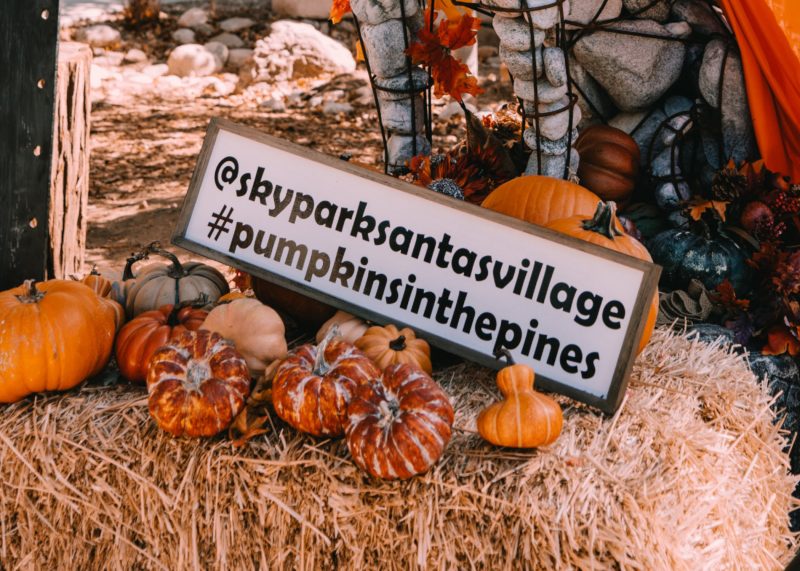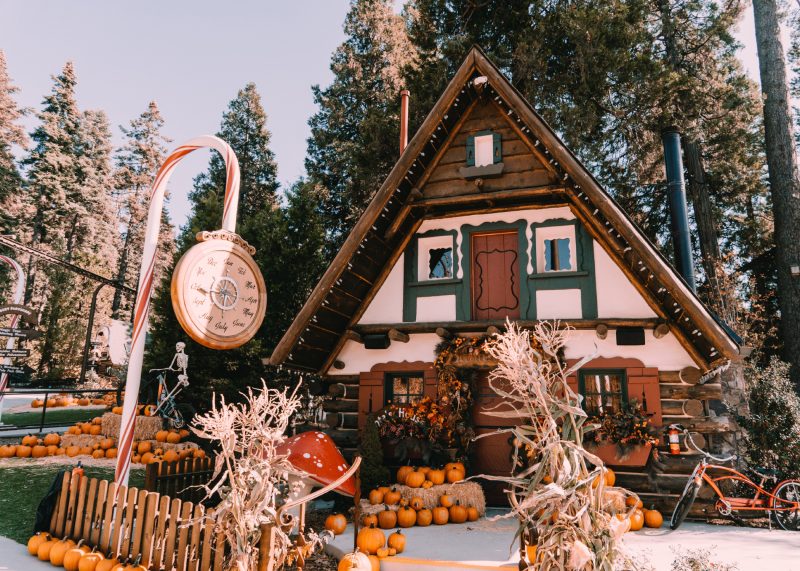 WHEN YOU ARRIVE, SCAN THE QR CODE FOR OUR DAILY ENTERTAINMENT SCHEDULE!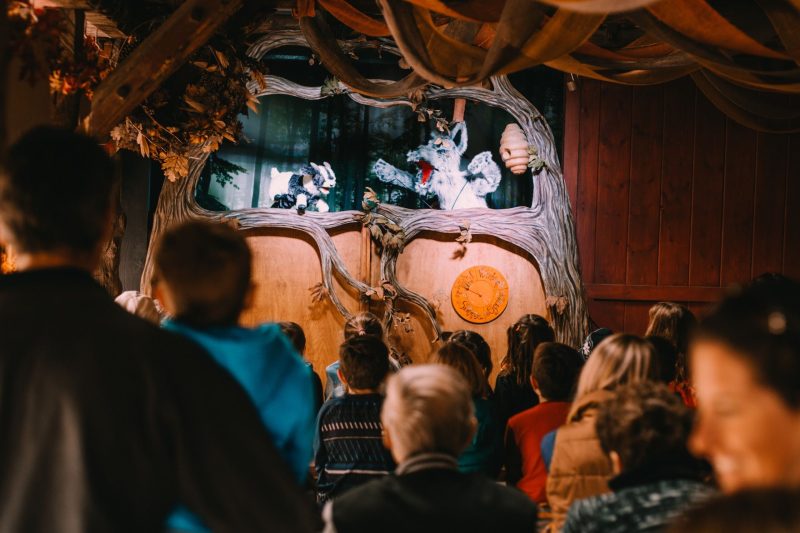 Check out the Legend of Sleepy Hollow Puppet Show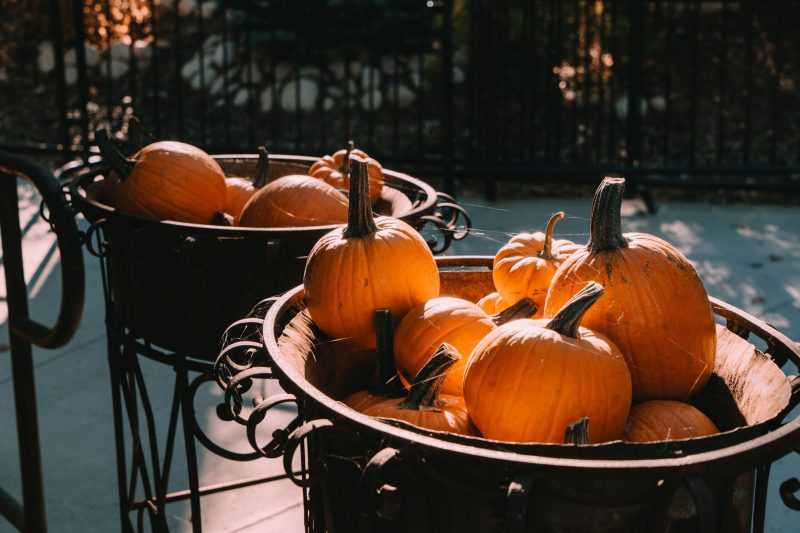 Before you leave, purchase your pumpkins in the Last Stop Shop
GRAB A PUMPKIN SPICE LATTE FROM KRINGLE'S COFFEE & GIFTS AND START MAKING NEW FALL MEMORIES!
While Christmas will always be our favorite season at Santa's Village, there's still plenty of magic to be found during Pumpkins in the Pines.
On October 29th & 30th, bring your little ones to participate in Arrow's Spooky Balance Bike Race, sponsored by Prevelo! Starting at 10am at the Silver Bells Arena, cheer for the balance bike riders (ages 2-9) as they make their way around the track. This is the friendliest and cutest competition in the park!
And don't forget to dress up for our costume contests!
10/22 & 23: SkyPark Costume Contest at 3pm by Santa's house.
10/29: Halloween Monster Mash Skate Night with live DJ at the Silver Bells Arena from 7pm to 9pm

10/29 & 30:

SkyPark Costume Contest at 3pm by Santa's house.

10/30: Mountain Biker Costume Parade and contest behind the Pedal Pub at 1pm.
WE HOPE TO SEE YOU THERE!
DATE
ATTRACTION
LOCATION
TIME
WEEKENDS ONLY
TRICK OR TREATING
PARKWIDE
STARTS AT 3PM
WEEKENDS ONLY
MONSTER MASH LIGHT SHOW
VILLAGE TREE

SATURDAY- 5PM & 8PM

SUNDAY- 5PM

OCT. 21
DEAD MAN'S PARTY CONCERT*
TERRACE
7PM – 9PM
OCT. 28
HALLOWEEN COSTUME PARTY WITH SIXTY GRIT BAND
TERRACE
7PM – 9PM
OCT. 22 & 29
MAGICAL MEADOWLANDS TRAIN RIDE
MEADOWLANDS TRAIL
6PM – 8PM
OCT. 29
FANTOM FOREST**
FANTASY FOREST HIKING TRAIL
7PM – 9PM
OCT. 29
CIDER PRESS DEMONSTRATION
TBA
10AM – 3PM
*18+ recommended. Costumes with "dead" theme encouraged. No full-face masks or weapons allowed.
**Due to the scary nature of this attraction, the Fantom Forest is only for guests age 13+. Meadowlands Train Ride is available for younger guests.
BE SURE TO CHECK OUT SKYPARK CAMP + RV RESORT ACROSS THE STREET FOR THEIR CAMPSITE DECORATING CONTEST AND MORE TRICK OR TREATING ON OCT 29th &30th!
Paid admission to SkyPark at Santa's Village is required in order to attend Pumpkins in the Pines. Annual/Lifestyle Passholders and Monthly Members get in for free. All SkyPark guests must sign a Safety Waiver in order to enter the park, regardless of participation in activities.