ICE SKATING, H

OT COC

O

A, SUD

DEN APPEARANCES BY JACK FROST- MUST BE Wint

er Wond

erland

at SkyPark!
We're approaching the coldest part of the year, and that means it's time for all of our favorite frosty activities. Beginning January 12th, join us during Winter Wonderland for outdoor adventures, seasonal characters, special entertainment, the Snow Quest scavenger hunt, and more!
A Day Pass to SkyPark at Santa's Village includes activities such as rock climbing, archery, ax throwing, ice skating*, pedal cars, the NorthWoods Express Train Ride, and Winter Wonderland's Snow Quest. You'll also be able to attend the Wacko Show, puppet shows, and Stories of the NorthWoods. There are nominal fees for some craft activities such as cookie decorating.
*weather permitting
SNOW
QUEST
Can you help Princess Snowfall find the lost magic snow crystals?
Without the magic snow crystals, the winter princess cannot create the storms in the NorthWoods which provide water to the trees and help quench the thirst of all the animals.
To participate, pick up a game card in the Admissions building. If you can complete your quest, you'll receive a special surprise!
Born on an ice-cold winter day, Princess Snowfall is the daughter of King Crispin and Queen Iclyn Frost. She and her brother, Jack Frost, only appear in the village during the coldest months of the year when the weather is perfect for snow.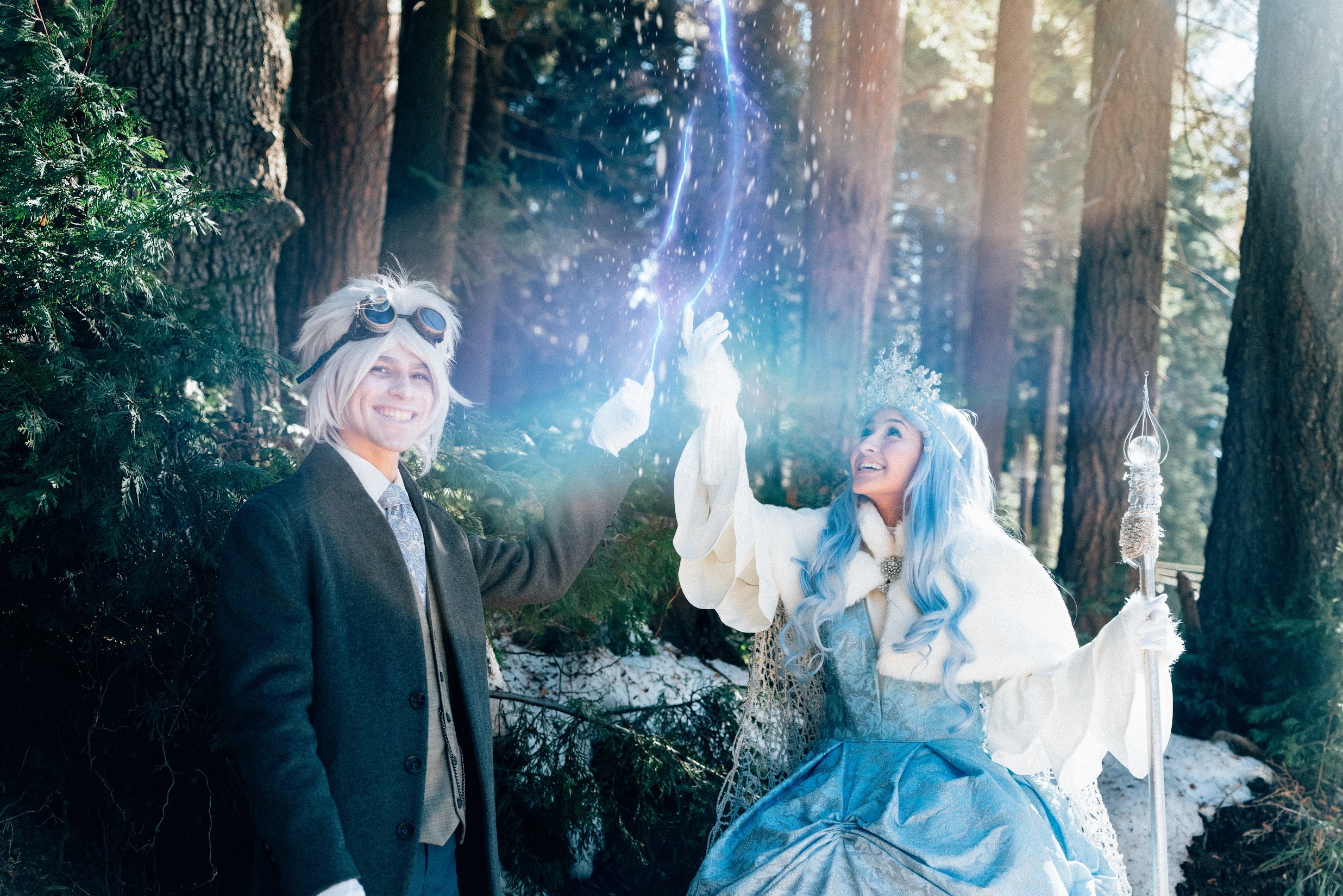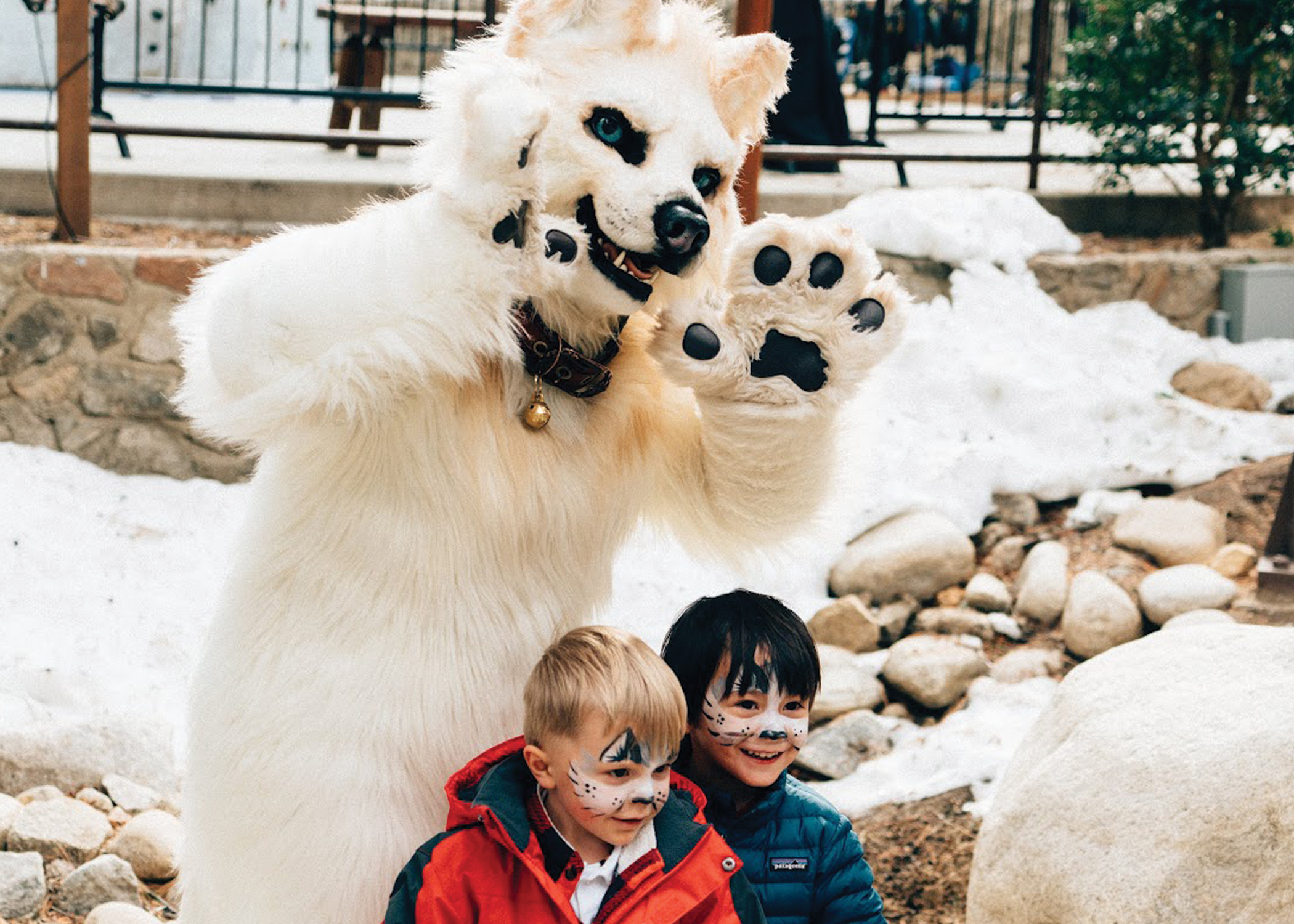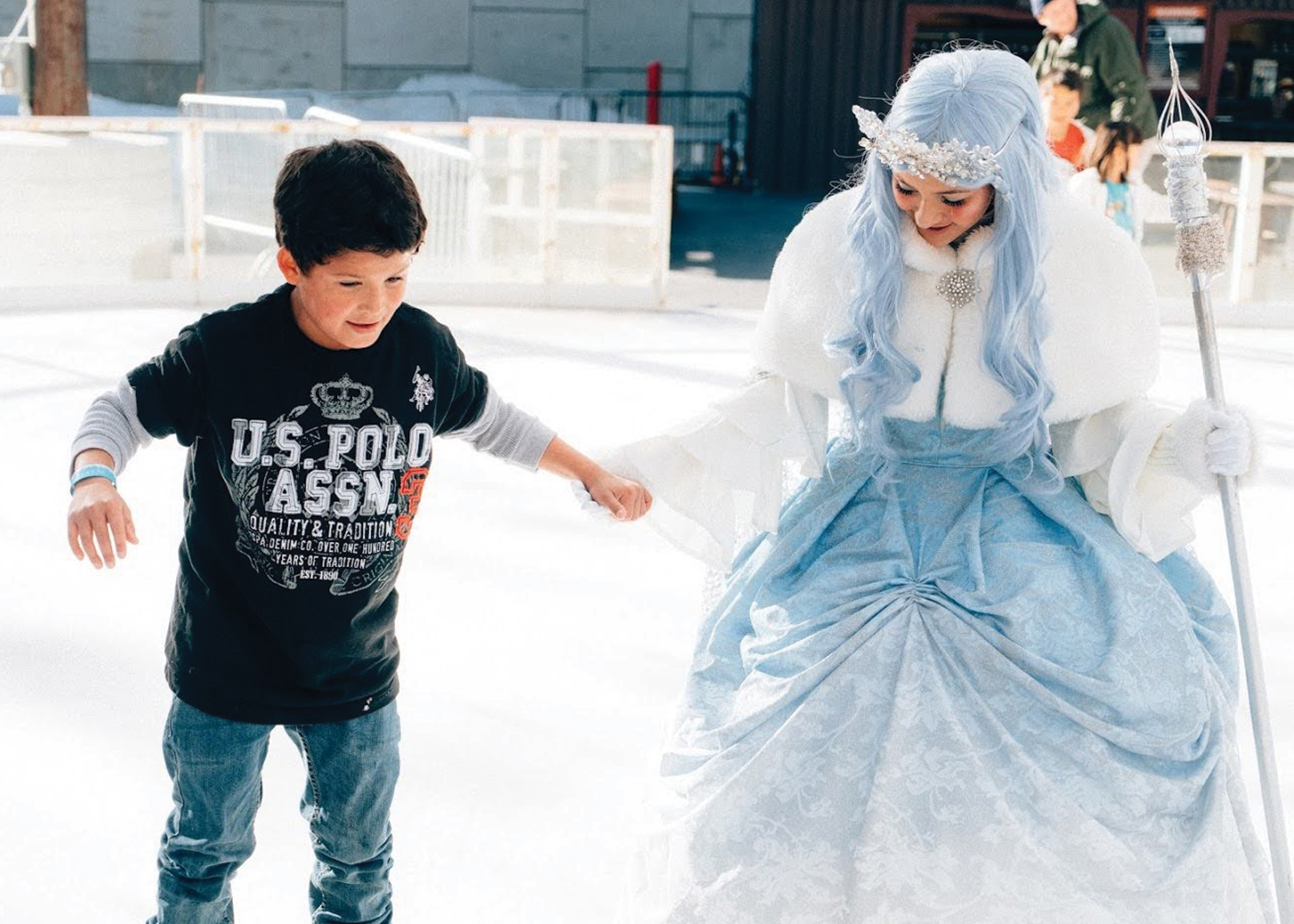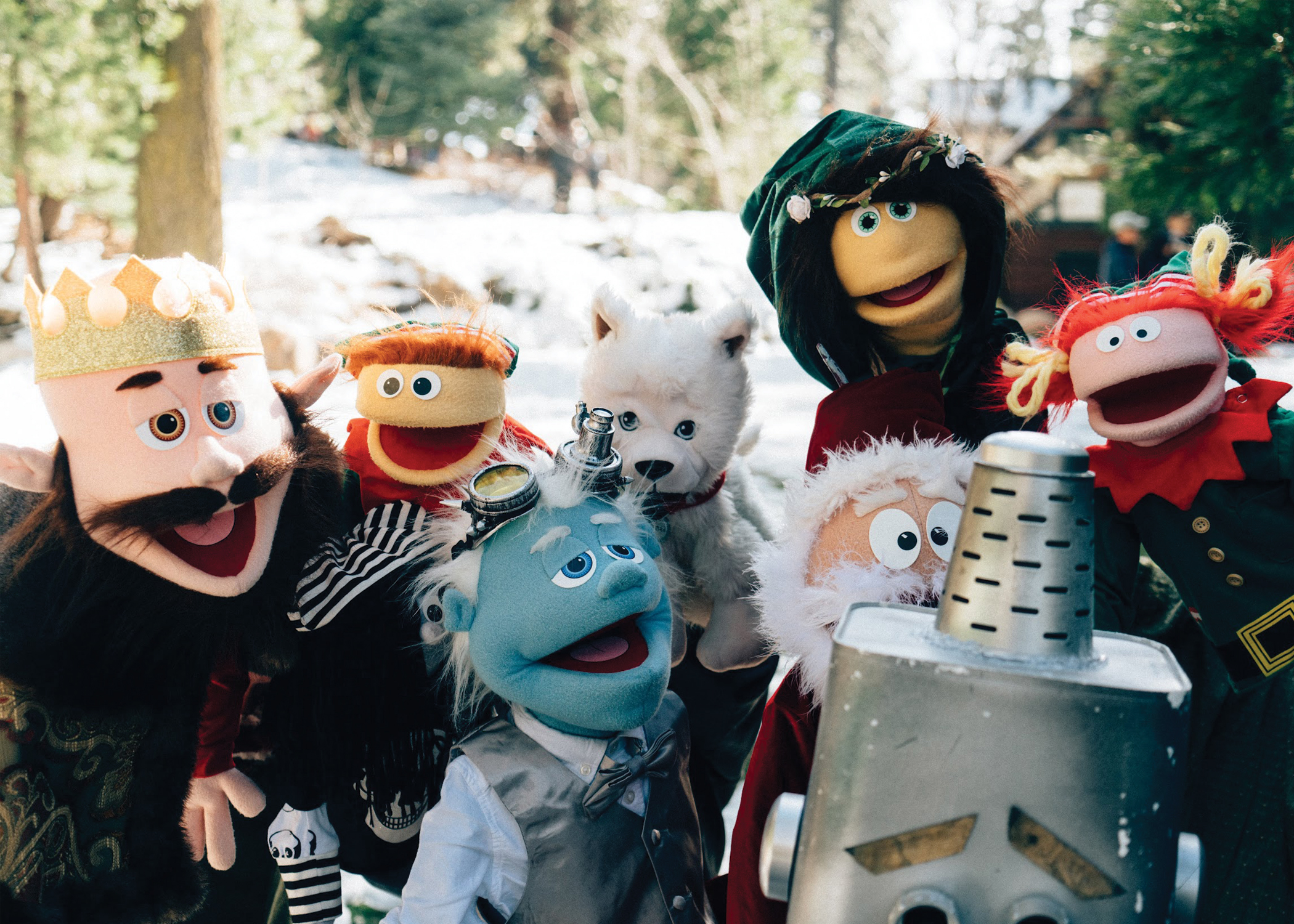 Paid admission is required for entry to SkyPark at Santa's Village. Annual/Lifestyle Passholders and Monthly Members get in for free. All guests entering the park must complete a waiver, regardless of participation in activities.
Snow is not guaranteed during Winter Wonderland. SkyPark at Santa's Village does not create artificial snow. Please check the weather before your visit. For driving and road conditions, please check with CalTrans before traveling.