Breathe fresh, crisp air into your lungs

Emerge yourself into a real life Winter Wonderland

Relive childhood with Nostalgic Christmas in the Woods

Meet Santa and Northwoods Characters

Live Entertainment throughout holiday season
Christmas in Lake Arrowhead
If you're looking for a special place to spend Christmas this year, look no further. Lake Arrowhead is the place to be this holiday season! Set yourself among the mountain scenery and enjoy everything this area has to offer. Wipe the dust off your coats and let them see the light of day. The weather up here in the mountains is absolutely magical and will allow you to spend your Christmas in a literal winter wonderland. There are plenty of charming resorts that will give you the cabin feel that you've been longing for all winter. Snuggle up next to a fire with a cup of hot cocoa and prepare for a Nostalgic Christmas in the Woods.
Return to Santa's Village and Feel the Magic of Christmas
Relive your childhood and visit Santa and all of his Northwoods friends inside the nostalgic Santa's Village! We know how many great memories were made at Santa's Village in the past and we want to continue to inspire new traditions. This year, we are excited to announce many new activities, as well as live entertainment! You can enjoy interactive storytelling throughout the park and live music from groups such as The Mistletones!
Santa's House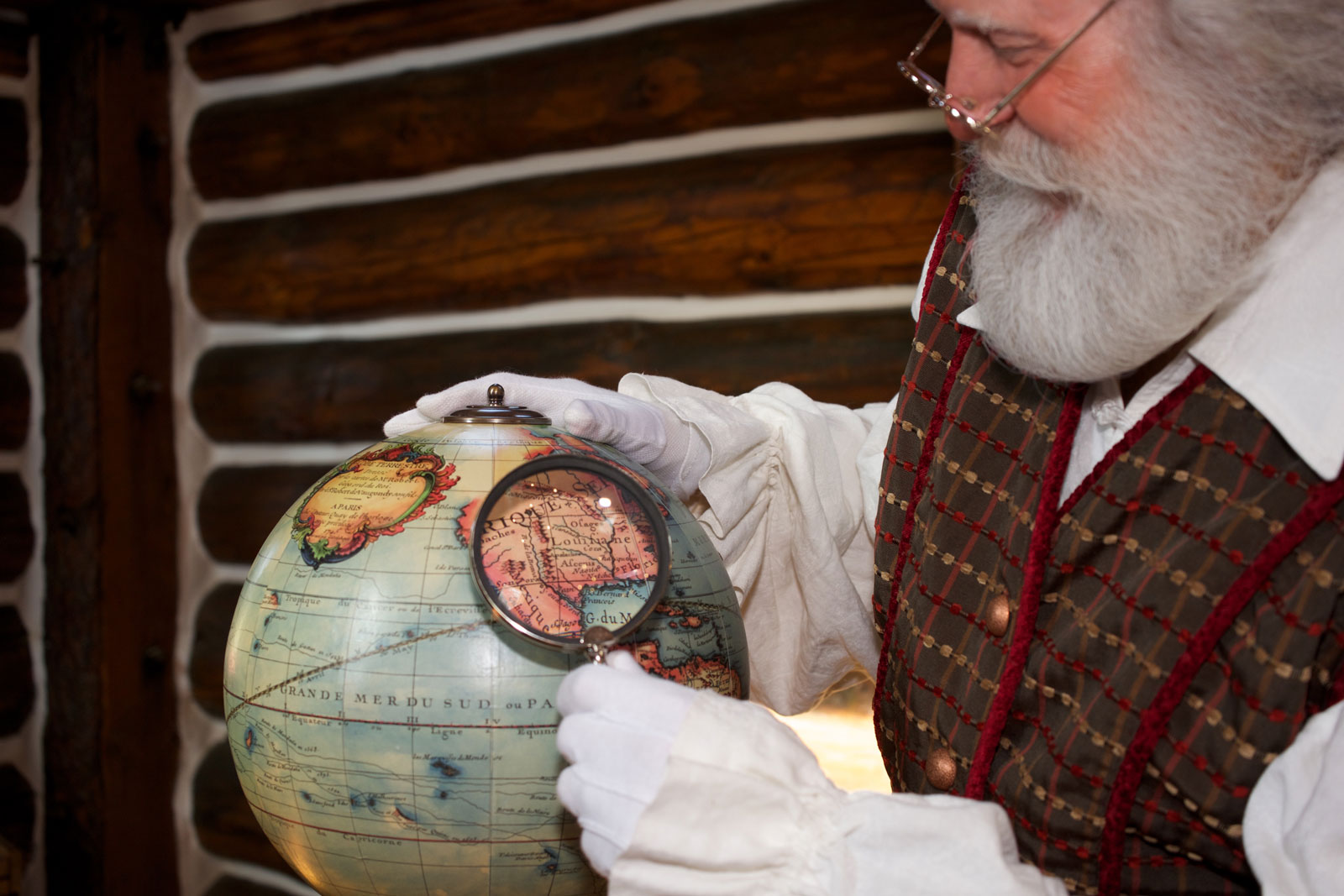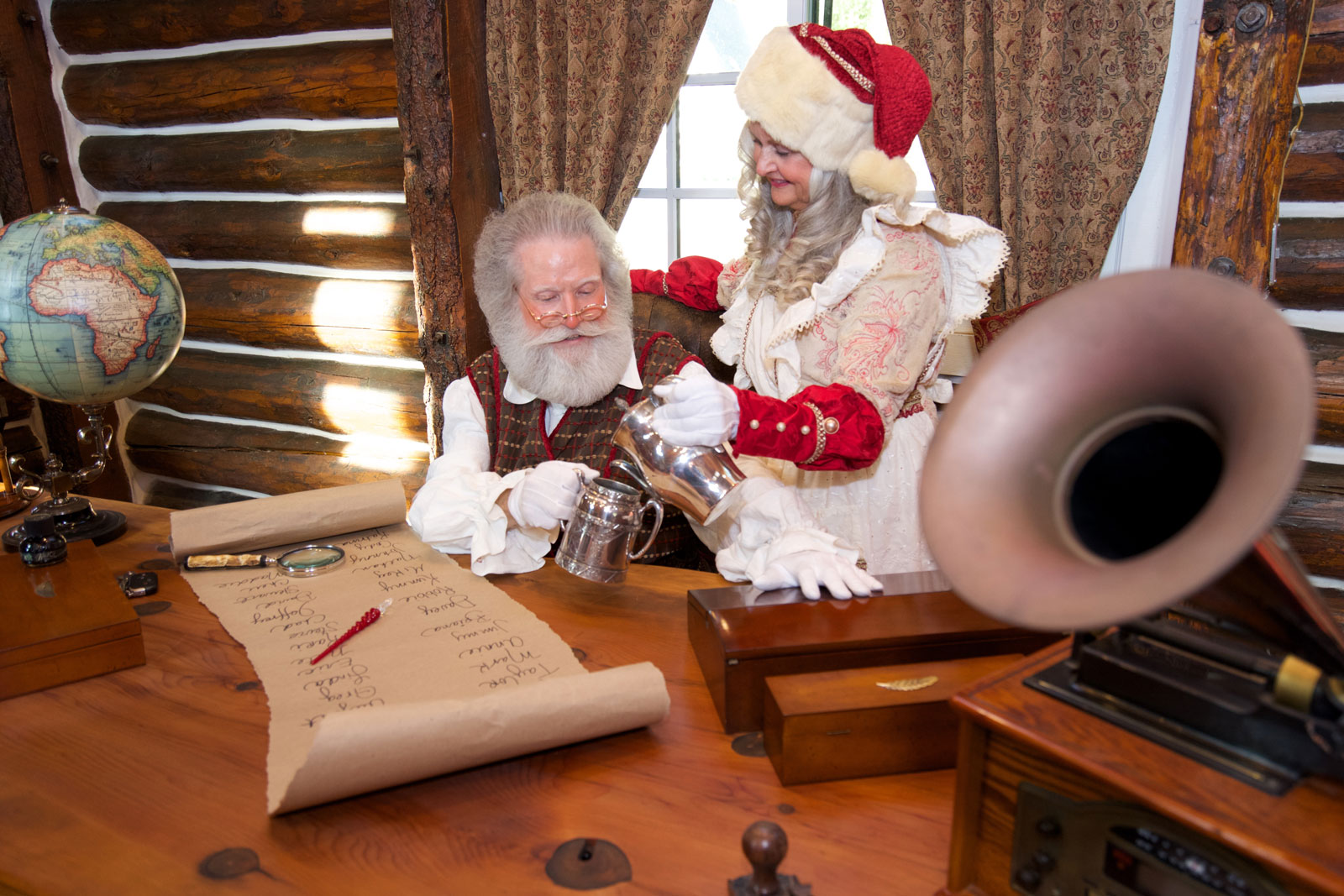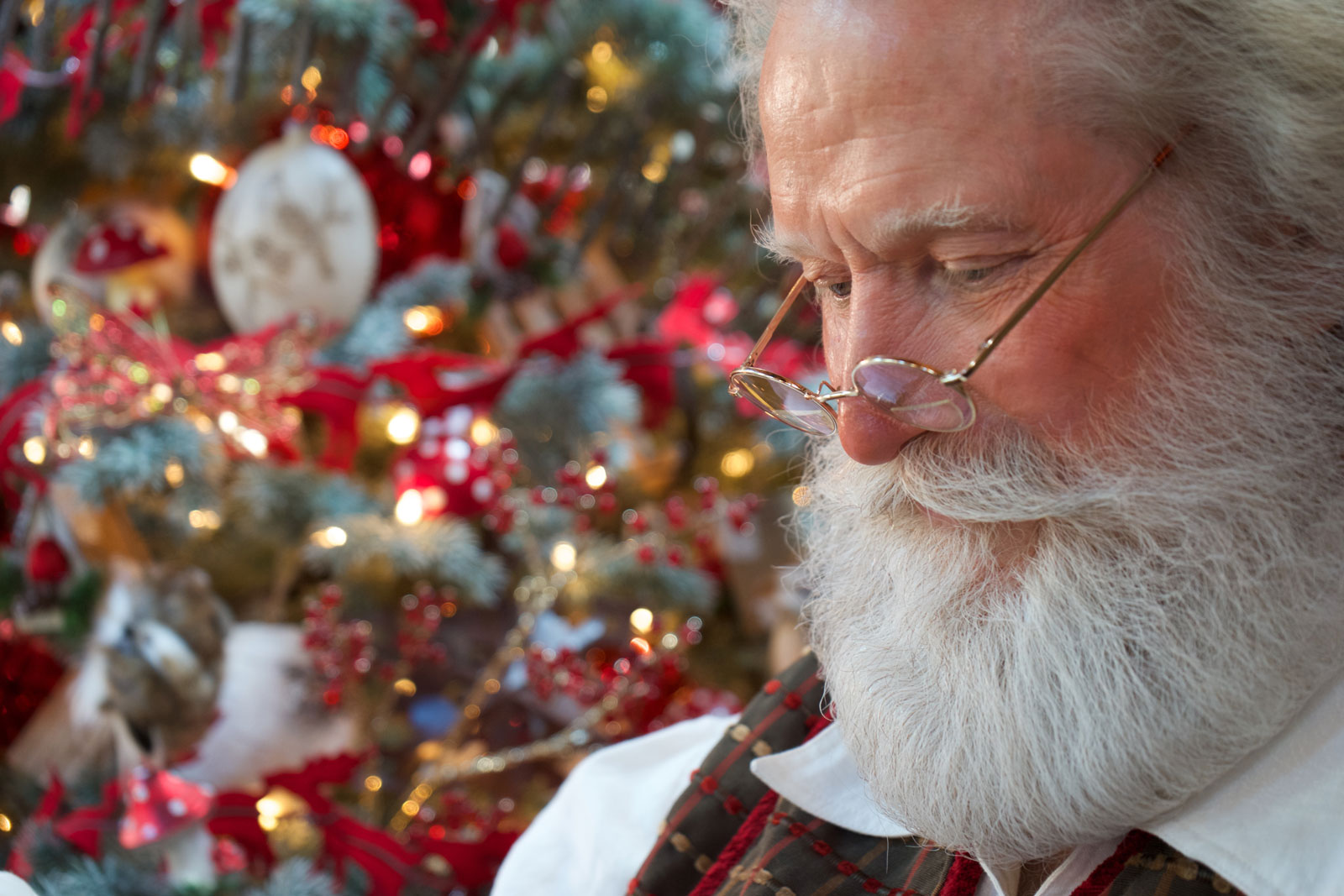 Santa has been sleeping all year and is just itching to wake up and meet all the wonderful faces of the Good Girls and Boys! Visit Santa in his cozy cabin and touch the icy North Pole that is right outside his house. These are prime photo opportunities to paste in your scrapbook and look back on. Sometimes Santa's elf family and friends of the Northwoods will stop by his house to say hi to guests so keep an eye out!
Northwoods Characters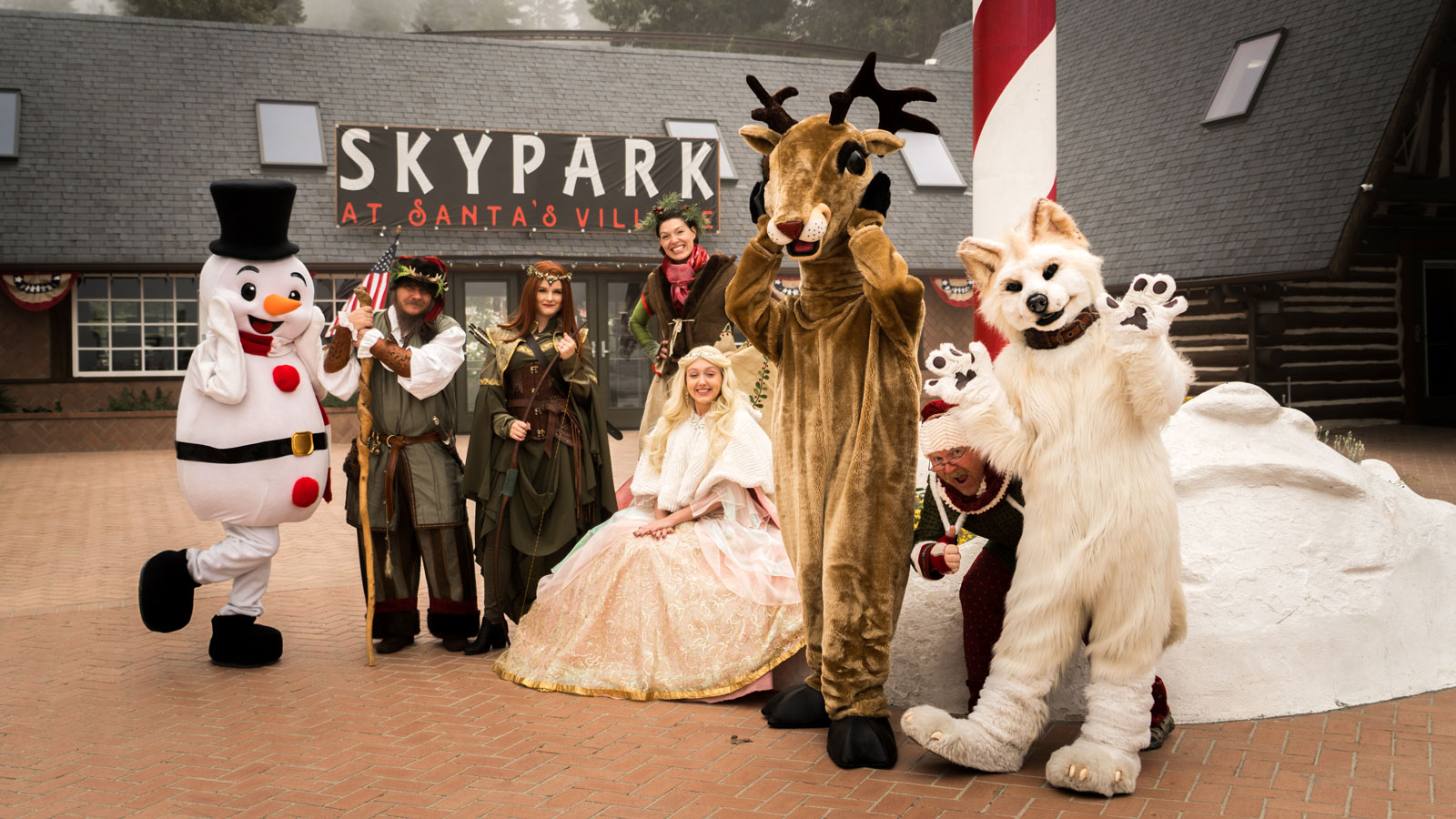 Santa's friends and family in the Northwoods are what truly set apart Santa's Village from the rest and you can only find them in Lake Arrowhead! Guests can hear exciting stories of Santa's adventures from his brother and King of the Northwoods, Celwyn Claus. They can also learn about the 12 Days of Christmas in the form of selected yoga positions from Santa's favorite elf, CJ Kuffelbug. Other Northwoods characters are seen roaming around the park. They love to greet guests and do everything they can to put a smile on guests' faces.
Delightful Experiences to Make Enduring Memories
There are so many memories to be made at Santa's Village, and that's why we do our best to Make Spirits Bright! Some of the fun things to do around the Village that are sure to create lasting memories are Breakfast with Santa and Mrs. Claus' Tea Party. During Breakfast with Santa, you can join Santa and his elves for a whole hearted breakfast party in his very own private dining room. This time allows children to spend plenty of time interacting with Santa. During Mrs. Claus' Tea Party, guests can join delightful Mrs. Claus and her Elf friends in her special dining room inside the Sky Trading Company. Enjoy an eclectic, fun filled afternoon of tea, dress up, and stories. There will be a trunk full of fun accessories, like boas, gloves and hats to give the tea some extra flair.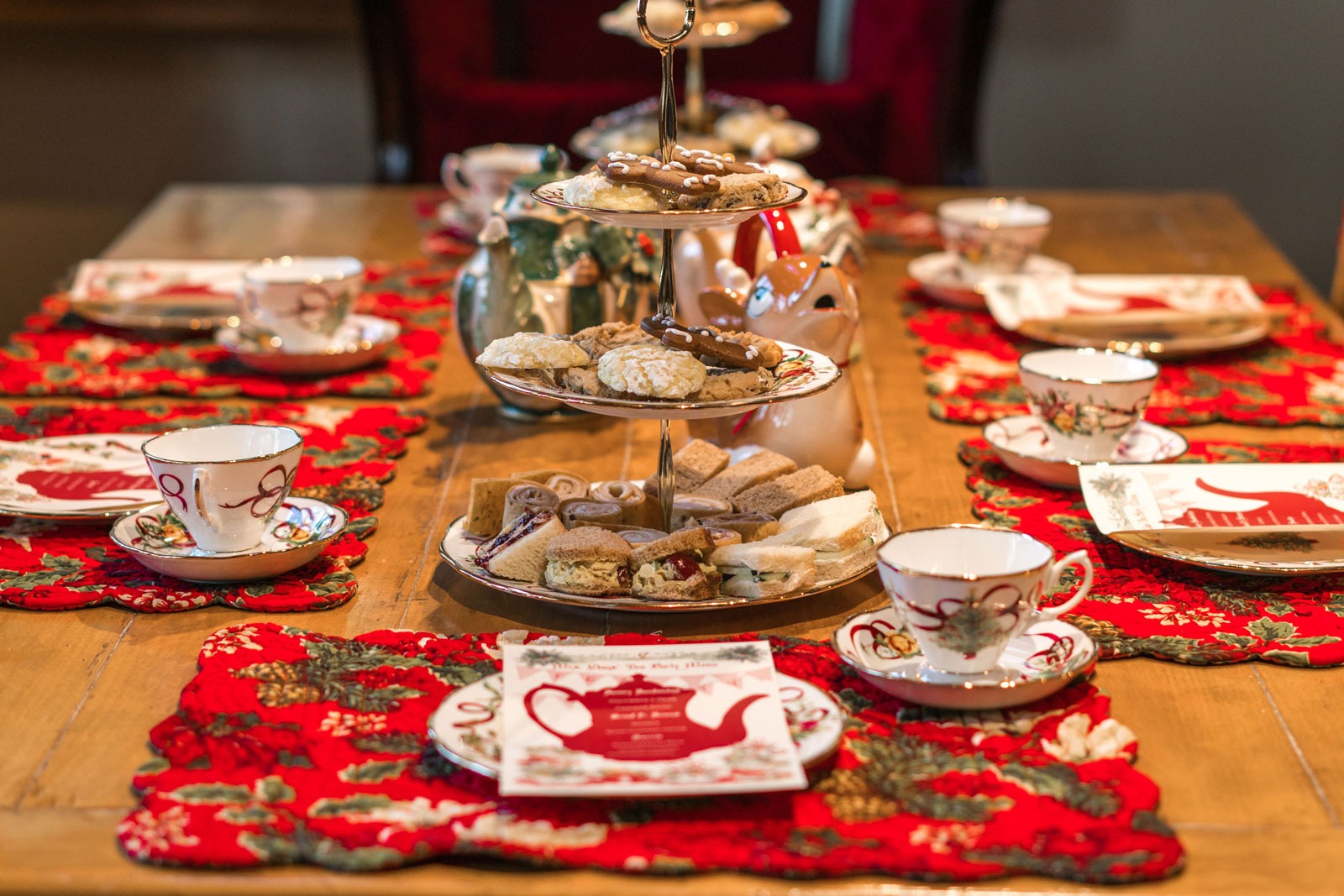 SkyPark Attractions
Aside from the Christmas magic, there are plenty of fun attractions to enjoy at SkyPark at Santa's Village year round! Some of our popular activities include rock climbing, ziplining, bouldering, archery, skating, scenic hiking tours, and more. We just opened up our brand new bike park as well! Whether you're coasting along the leisurely Lady Bug Pond trail or treading the thrilling Black Diamond Mountain Bike trail, the SkyPark Bike Park is an extensive collection of trails with levels for all guests to enjoy.
How to Find Us
SkyPark at Santa's Village is located on the scenic California State Route 18, in the city of Skyforest, California.
If you're traveling from the High Desert (cities such as Victorville, Hesperia, and Apple Valley), you'll follow I-15 S to the CA-138 E for 56 miles. Then, take Lake Gregory Dr for 4.5 miles until you make a left onto CA-18. After 5.8 miles, SkyPark at Santa's Village will be on your left.
If you're traveling from Los Angeles, follow CA-110 N for 1.5 miles and take I-210 East. Follow CA-210 E for 62.5 miles to CA-18/N Waterman Ave in San Bernardino and exit left. Follow CA-18 for 20 miles and SkyPark at Santa's Village will be on your left.
If you're traveling from Riverside, follow CA-91 E for 19 miles to exit I-215 N, I-10 E, and CA-210 W to CA-330 N.  Continue onto CA-330 N for 14.5 miles and turn left onto CA-18 in Running Springs. Follow CA-18 for 3.5 miles and SkyPark at Santa's Village will be on your right.
If you're traveling from Palm Springs, follow I-10 W for 38.6 miles and exit onto CA-210 W. Follow CA-210 W and merge onto CA-330 N. Continue onto CA-330 N for 18 miles until you reach CA-18. SkyPark at Santa's Village will be on your right.
Approximate travel times:
High Desert: 1 h 40 min
Los Angeles: 2 h 10 min
Riverside: 55 min
Palm Springs: 1 h 15 min
About SkyPark at Santa's Village
SkyPark at Santa's Village is a one-of-a-kind Christmas themed adventure park located in the San Bernardino Mountains dedicated to "Making Spirits Bright".  Day tickets to the park are $19 for kids under 13, $29 for adults, and free for seniors over 80 and children 3 and under. Guests can obtain a season pass for $149 at the moment. Annual passes will increase to $199 on Nov. 9th. Our regular park hours are Thursday through Friday 10 AM to 9 PM and Saturday/Sunday 10 AM to 6 PM. Our holiday hours are 9 AM to 8 PM daily, beginning November 9th. We will be closing at 3 PM on Thanksgiving Day and will be closed on Christmas Day. We look forward to spending a wonderful Christmas with you in Lake Arrowhead this year!