Calling all gift givers! With the holidays just around the corner, gifts are the first thing on everyone's mind. Whether you are expecting them, or giving them to your loved ones. Among the infinite presents the world has to offer, there is only one gift that is guaranteed to deliver happiness! Gift certificates offer a tailored experience to the individual on the receiving end of it.
Gift certificates are known to have a bad reputation in recent years. Many think that they are either impersonal or that people don't want them. These thoughts are true in some cases. Perhaps you would rather receive a sweater someone thought of you wearing rather than buy it yourself. Or maybe you want someone to treat you to a special dinner instead of getting you a gift certificate to your favorite restaurant. However, imagine giving the gift of adventure and excitement and how personal it would feel to receive it. You can make this gift even more personal by setting a date to accompany them to the park and joining in on the fun!
Experiences Vs. Materialism
Research has actually shown that buying into experiences rather than materialism can improve your well being. Wonder why? Because memories will last a lifetime. Think back to when you were a child. Can you remember or describe any of the toys you got for the holidays? Probably not. However, surely you can still remember the experiences from when you were a child. It might have been years ago but you still remember it more than you remember that one toy in the sea of toys you received, right?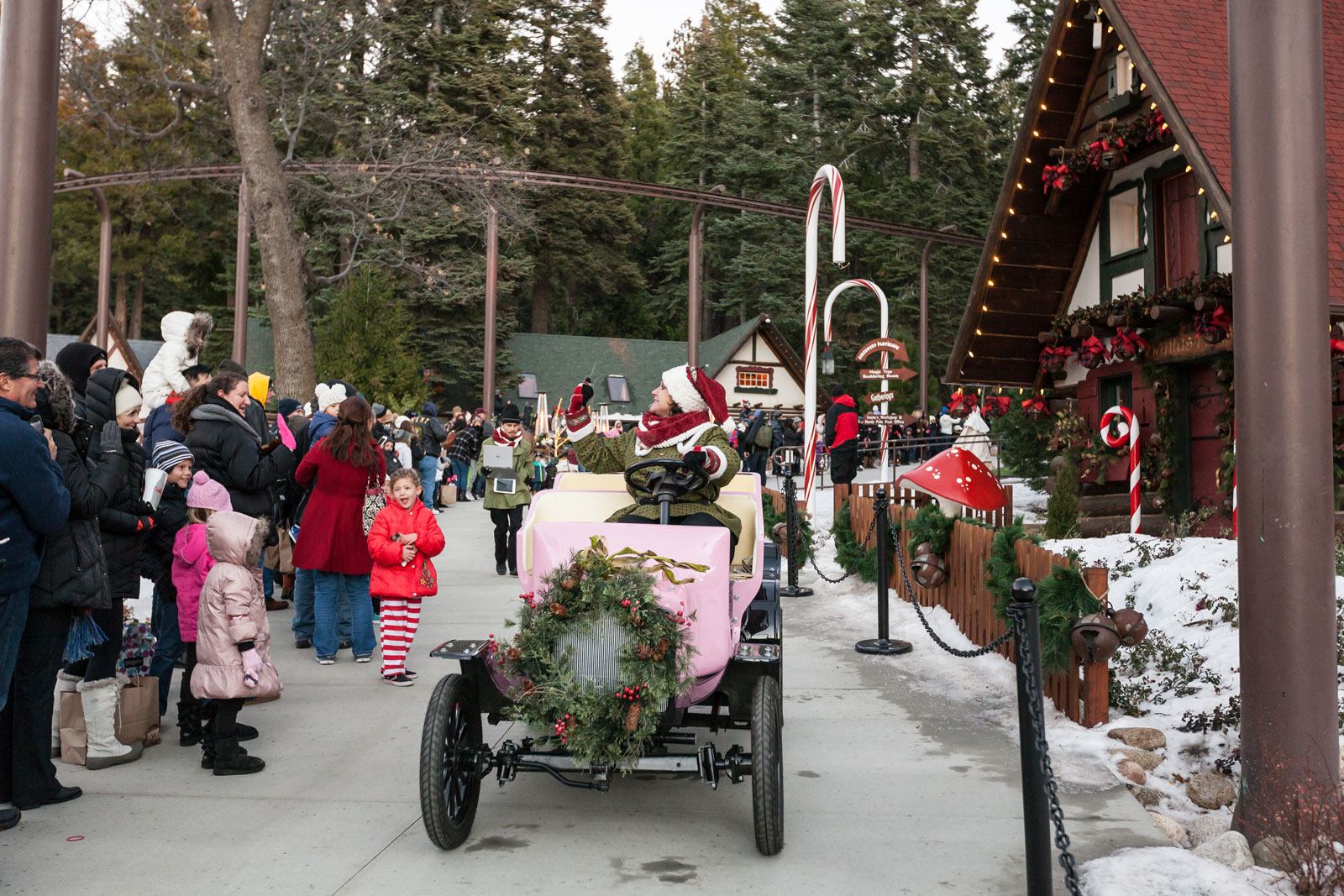 Who Are We?
So why give your loved ones a gift certificate to SkyPark at Santa's Village? Well, why not? This year, give the unconventional gift of adventure and camaraderie. SkyPark is a beautifully restored adventure park with a holiday theme located on Highway 18. SkyPark at Santa's Village offers guests of all ages fun through exciting attractions like rock climbing, bouldering, hiking, and more. Not to mention, SkyPark Bike Park, the park's internationally recognized bike park with several different trails for cyclists of all skill levels.
Who to Gift a SkyPark at Santa's Village Gift Certificate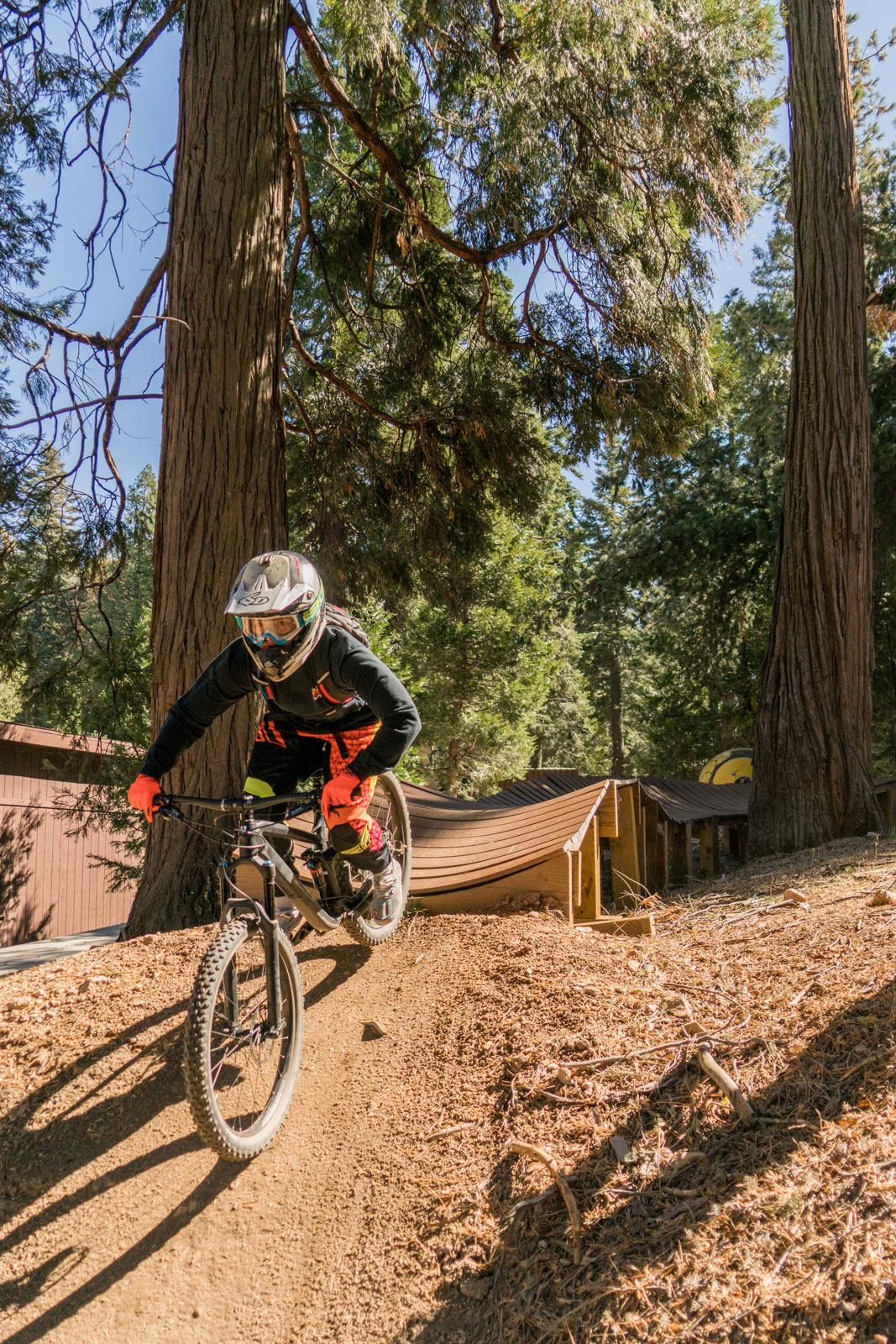 As a renowned mountain bike park with growing popularity, your cycling friends will really appreciate a SkyPark gift certificate! They'll thank you with a brew at the pedal pub when they realize what a great gift giver you are. Perhaps you're looking for the perfect present for your one friend who avoids technology and social media like the plague. Get your friend to become one with nature among our beautiful forest trails.A gift certificate to this park is also a great gift idea for families! A mom needs a break every once in a while, but so do kids. Kick two gifts with one certificate by inviting them to spend a fun-filled day at a family friendly adventure park!Again, there is fun to be had for guests of all ages at SkyPark at Santa's Village. We guarantee that one of your friends will benefit from a surprise gift to SkyPark at Santa's Village. Buy a gift certificate today!
About SkyPark at Santa's Village
SkyPark at Santa's Village is an outdoor adventure park lying elegantly deep in the Lake Arrowhead area of the San Bernardino National Forest. During November and December, our holiday season, the park will be decorated in magical Christmas decor and transformed into a real life winter wonderland. Santa, Mrs. Claus, and all of their woodland friends will be here to welcome guests. We also have exciting entertainment, such as live music and storytelling, every day. There is never a dull moment at SkyPark at Santa's Village. You'll want to be here for all of it!