SkyPark is proud to introduce
Fundamental Bike Lessons
! Going to a bike park for the 1st time can be intimidating, especially if you're new to mountain biking. So we've created the perfect environment for our guests to safely learn technique and gain confidence on the trail. We're pleased to now offer daily Fundamental Bike Lessons designed for riders age 8 and up. Our certified bike instructors will support and encourage you as you get to know the basics through this fun, educational bike course. And once you're done, you'll have all the tools you need to take it to the trails on your own!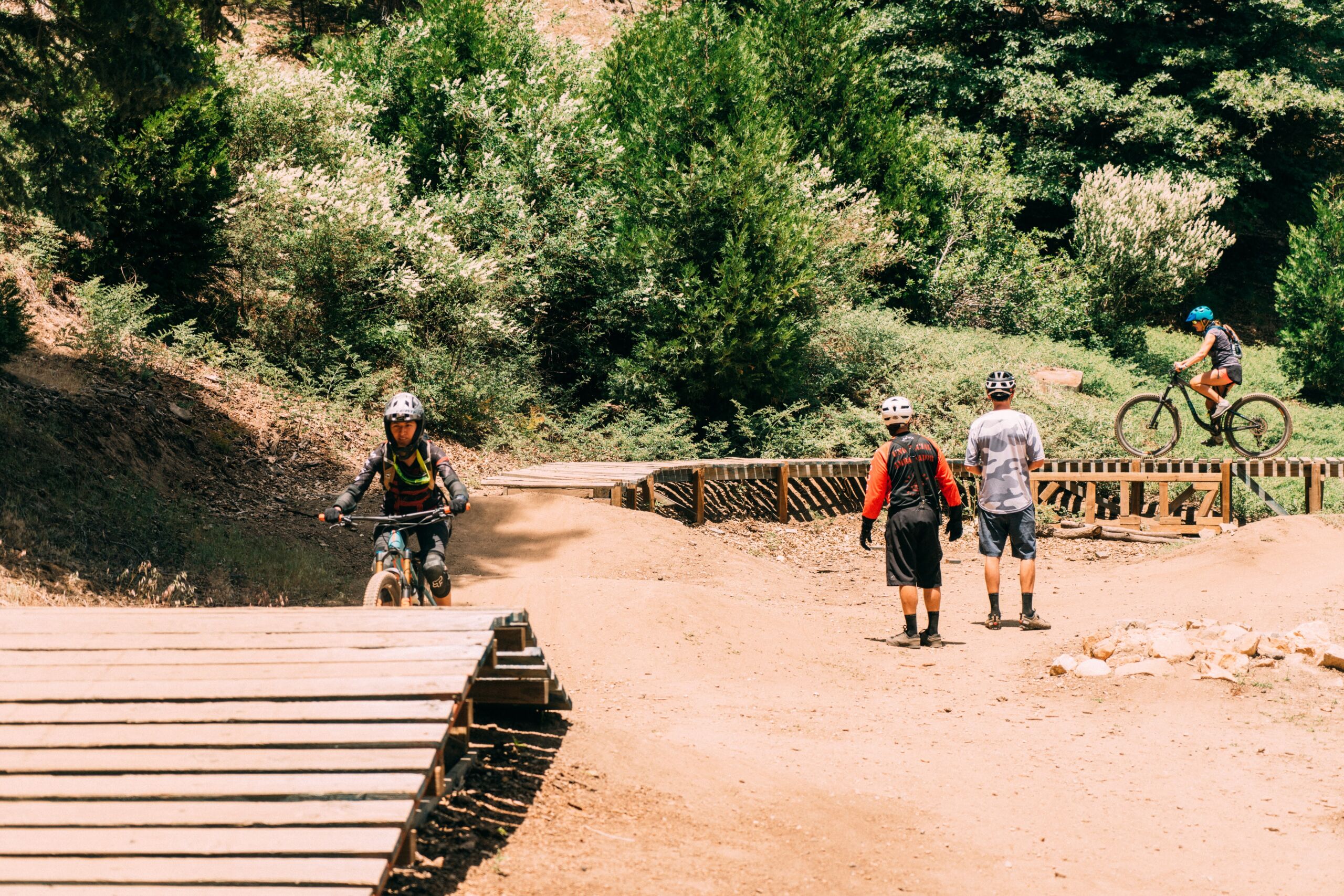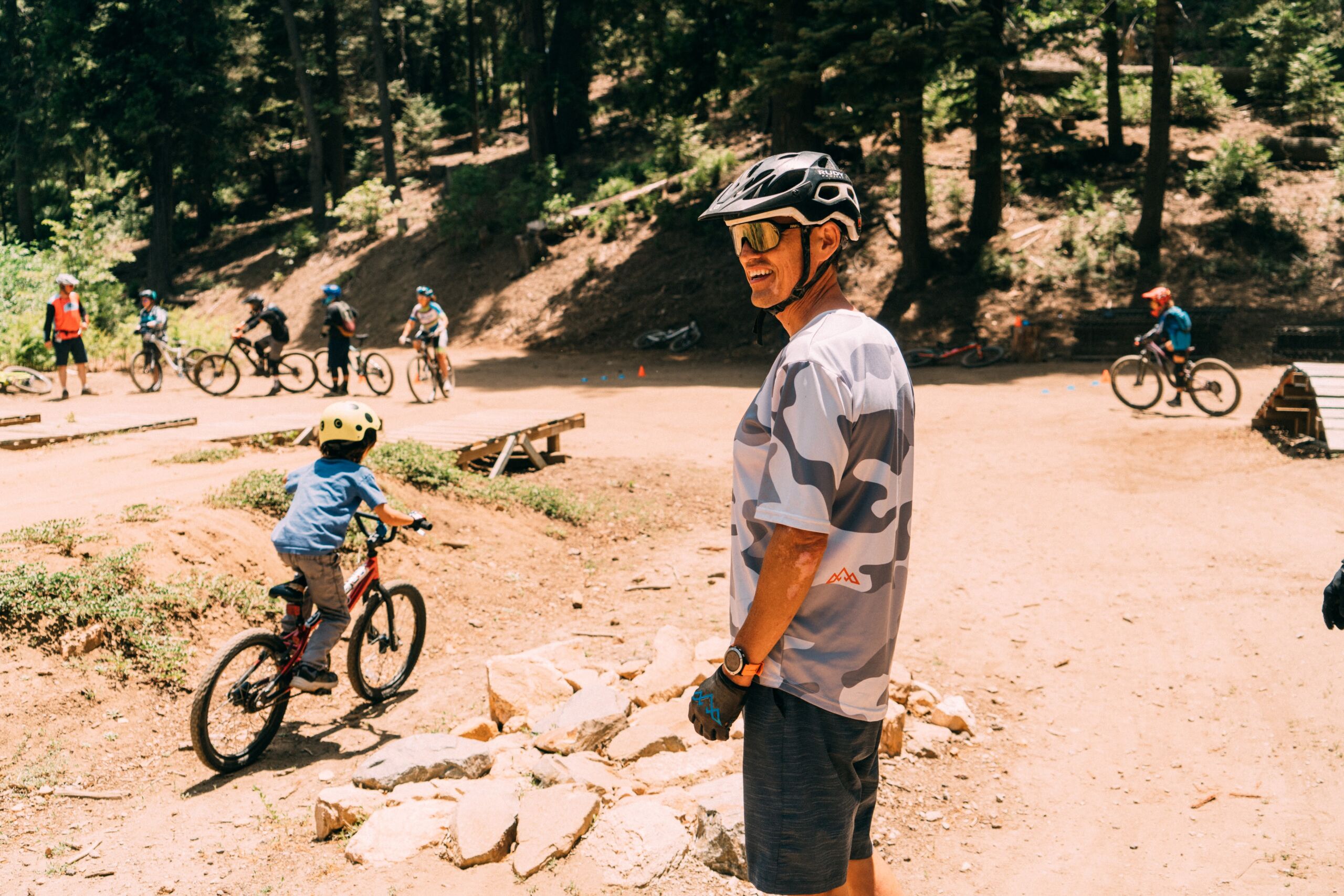 LESSON DATES AND TIMES* (CURRENT AS OF JANUARY 2022)
Fundamental Bike Lessons will be offered daily, Thursdays – Sundays.
•Private Lessons: 10:00 AM – 12:00 PM
•Small Group Lessons: 1:00 PM – 4:00 PM
*Lessons are weather-permitting
DURATION
•Private Lessons: 2 hours of instruction
•Small Group Lessons: 3 hours of instruction
PRICING*
Receive a FREE water bottle with the purchase of a lesson!
RESERVE
Space is limited to ensure each rider receives detailed instruction, attention and plenty of opportunity for Q&A. Reserve your lesson online to secure your spot in advance! Day-of reservations accepted at the Bike School Shack (behind the Bike Shop), based on availability.

COURSE OVERVIEW
During the course of your 3-hour lesson, your bike instructor will teach you the following:
-Proper bike check
-Body positioning
-Braking
-Descending
-Cornering and steering
-Riding switchbacks
-Ratcheting
-Roll downs
-Dodging obstacles
-Trail etiquette
PREREQUISITES
–
Day Pass
required or be a SkyPark Monthly/Annual Passholder
-Ages 8 and up. If the rider is between the ages of 8-14 years, a parent must be present in the park and a cell phone number must be left with the instructor.
-Must be able to pedal
WHAT TO BRING
Don't forget to have the following items with you:
-Water and/or electrolytes
-Helmet required (included if renting a bike)
-Dress accordingly to weather conditions (layers, sunscreen, sunglasses, etc)
-If bringing your own bike, it must have
two hand brakes and be in working order. Flat pedals are highly recommended for the lesson.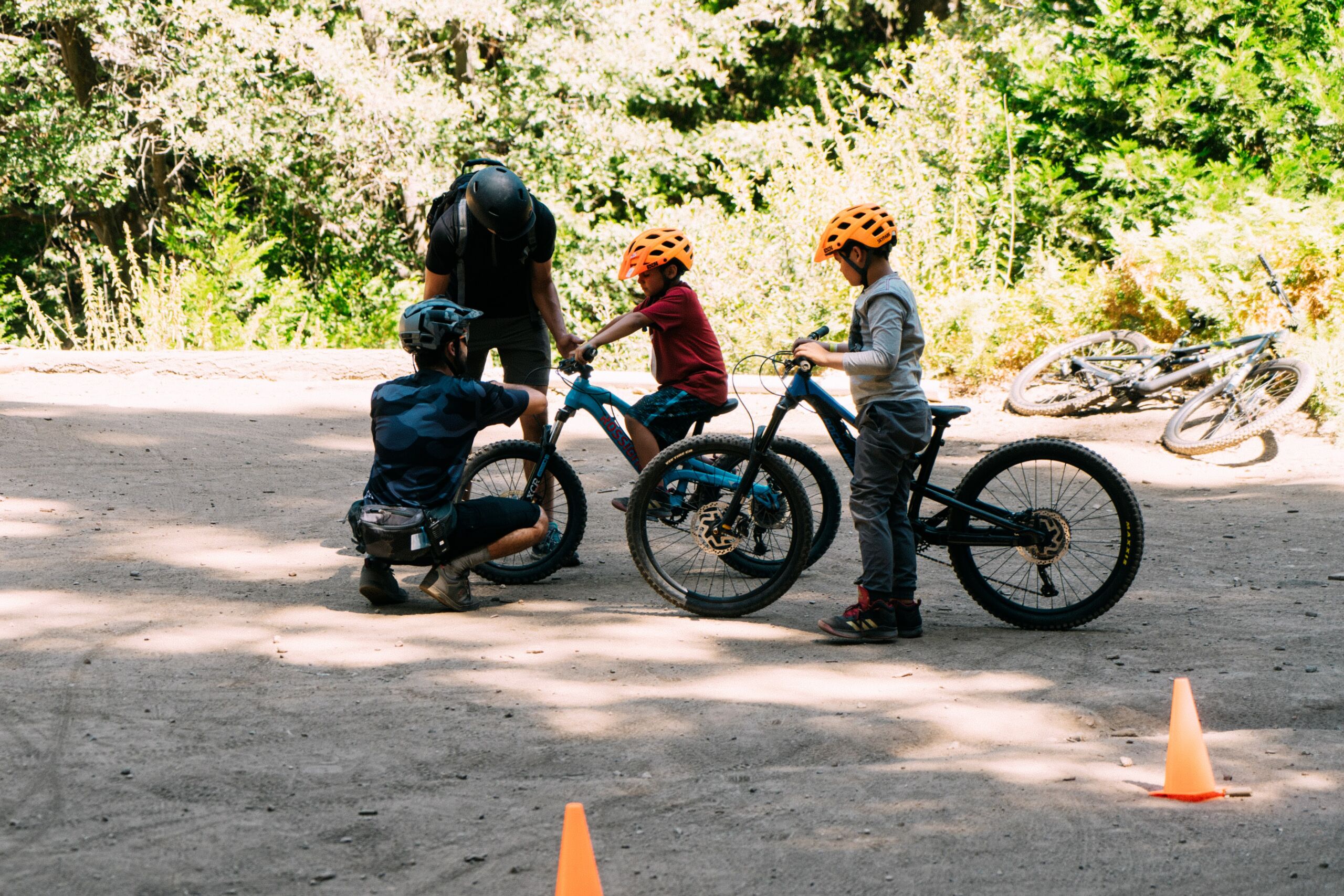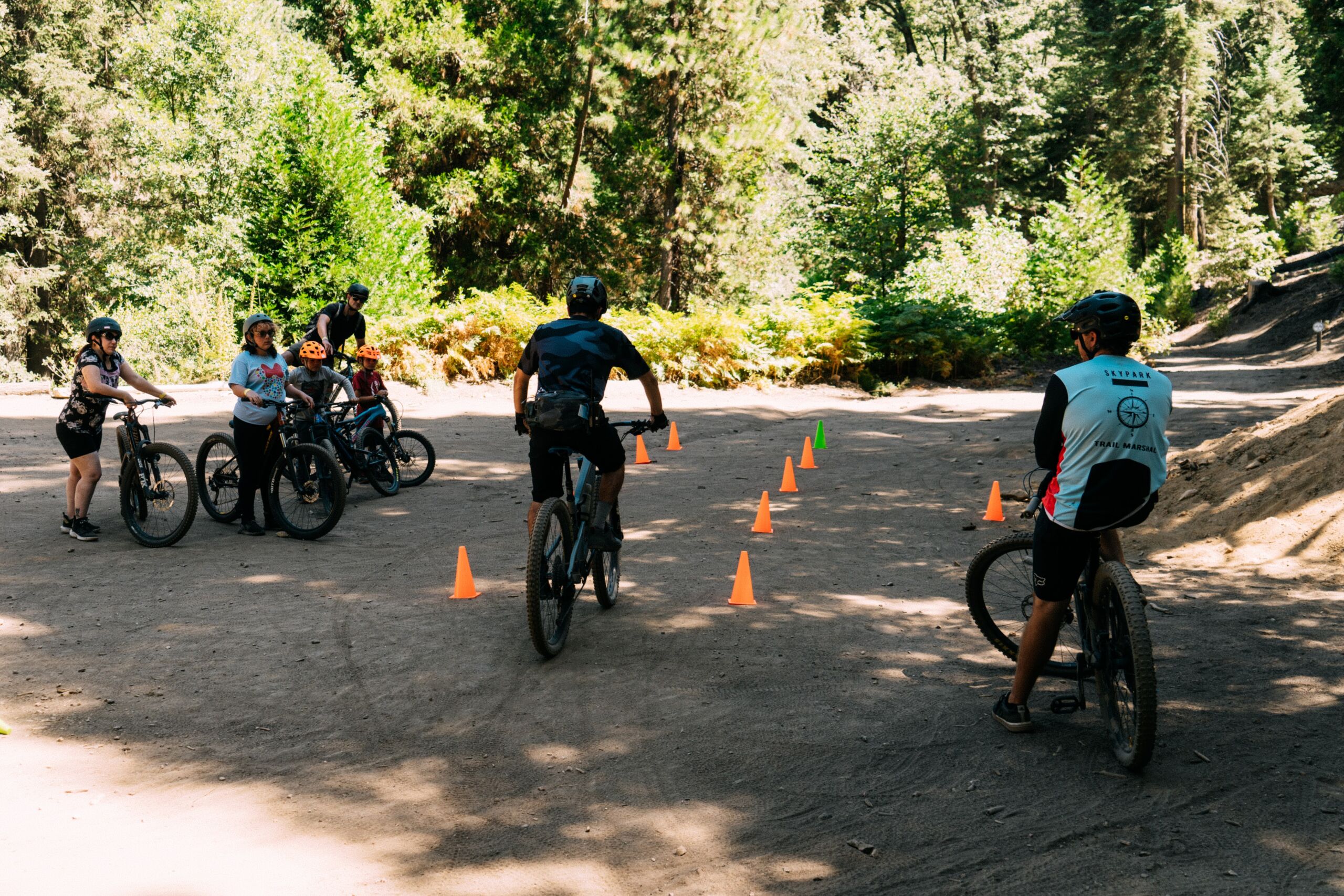 CONTACT US