Outdoor weddings have become more and more popular over the past few years. Many couples choose to have their dream wedding in an enchanting forest, a secluded beach, or a beautiful winery as the perfect backdrop for their memorable event.
Having a successful outdoor wedding isn't always as predictable as having a successful indoor wedding. Not only are logistics a concern, but so is the integrity of the venue itself; nature. With so much to consider, here are some pro tips from Michelle Johnson, Creative Director of SkyPark at Santa's Village and Executive Wedding Director at SkyPark Weddings.
Reserve the Venue
There are many ways to secure a venue. Traditional wedding venues offer all-inclusive packages which usually require a deposit and a commitment. There are also rentable private outdoor spaces where you may need to provide your own furniture rentals and catering. This may require you to secure your caterer at the same time of booking. There are also public lands which can be used if the proper permitting is obtained.
Make sure you get all the details regarding what can and cannot be done at each location. Factoring in these details may determine whether or not you still want the wedding in that location. Consider who will be physically helping with the wedding logistics. Will the venue provide setup and breakdown? How hard do you or your family want to work on your wedding day? What is your budget? How will the end of the day be handled?
Have a Backup Plan for Unexpected Weather
Weather can be unpredictable at outdoor venues. Have a backup plan for the type of weather likely to make an appearance on your big day. Do you need a tent? Will the caterer need a tent for shade or shelter? Having an alternate plan for weather is a must-have for an outdoor venue. A second indoor, nearby option can also be a good idea.
Hire an Experienced Wedding Planner
Many venues provide wedding coordination and planning. If you do not use one of these outdoor venues, you may want to consider a wedding planner. Having a wedding planner will help smooth out the details and logistics. They will also help with "Day of" coordination so you and your family can enjoy the wedding. Choose a wedding planner that has planned many successful outdoor weddings, preferably at your chosen venue.
Consider Venue Electricity
If your outdoor wedding is in a remote location, you will need to figure out how much power you'll need and how you'll get it. The caterer will need power and so will the DJ. The reception will need lighting at the very least. If no power is available, then a generator must be used and that can interfere with the sound (and air quality) at the wedding and reception. Opting for daylight hours is a good option to avoid lighting altogether.
Consider Parking
Parking for your guests is a must-have. Consider how far away the guest will have to walk. Many will be in their Sunday best with heels. Will you need a parking attendant to make sure they park properly? What is the maximum number of cars allowed to park? Will you need a shuttle? You may also need to consider lighting in these areas. This is a logistical issue that will need to be sorted BEFORE you book your outdoor venue.
Rethink Time of Year
The time of year you plan your wedding is crucial for the location. If you plan a mountain wedding, then you must consider the seasons. Consider the attending guests. Grandmas, Grandpas, and older guests cannot tolerate very cold or hot weather. Think through the best time of year for the location. Ask the venue or seek other reviews for the location on the best time of year for an outdoor event.
Simple is Better
If your wedding is in a place that's already beautiful, scale back the decorations and let the backdrop speak for itself. In other words, let nature shine. If you have chosen an outdoor venue, look for focal points you can use during the ceremony and reception that will wow your guests. Plan the ceremony and reception layout based on this.
Protect Guests from the Sun
Most outdoor venues will have areas that are unshaded. Look for ceremony and reception placement under trees or where it is easy to shade guests. Consider bringing in market umbrellas or creating shaded areas with shade cloths. You may also want to think about the time of day. Go to the site at different times to see how to mitigate any direct sunlight and heat exposure.
Keep Guests Hydrated
Many guests will have traveled by car or by foot to get to the final ceremony site. Providing complimentary water bottles upon arrival is a nice touch and it will help guests stay hydrated.
Consider Restrooms
If your wedding is in a remote location away from any services, provide portable restrooms and handwashing stations. There are many types and upgrades available. Some come as individuals or you may rent a potty trailer that is a little nicer for your guests. Considering all of your guests' needs will be much appreciated.
Prioritize Accessibility
There are many outdoor venues that are fantastic places for photos, but some may not be accessible to guests with mobility issues. Make sure guests with mobility issues have a safe and easy way to get to and enjoy your wedding without being made to feel out-of-place. Look at your venue with their needs in mind and plan accordingly. This might mean arranging a special golf cart to ferry some of your guests back and forth from the parking area. It might also mean moving the ceremony to a more accessible location with ramps. It might mean renting a beach-friendly wheelchair or two to accommodate your guests' needs. Even if no one in your party is disabled at the time wedding invitations go out, people get hurt. Plan for at least one or two.
Be Ready for Wind
Plan for sturdy table decor and place settings. If something can blow away, leave it out or make sure it is weighted. This goes for large decorations and portable canopies as well. Try to visit the location while it is windy. It will be important to know if the wind comes up in the afternoon when you may be serving dinner.
Consider Local Wildlife
If your wedding is at a park or a beach, there will no doubt be seagulls, squirrels, ants, flies, and more. Make sure your food isn't uncovered too early. Place any trash cans away from tables. If your outdoor venue is prone to ants, wasps, or other insects, make sure appropriate measures have been taken ahead of time to minimize possible issues. If mosquitoes are a concern, have various methods of mosquito repellent ready for guests.
Be Fire-Conscious
While fireworks, candles, sparklers, and other pyrotechnics can be a lively way to enhance your wedding, be sure to adhere to local rules and regulations when it comes to such things. Even if it's allowed, it might be safer for everyone involved to opt for flameless options. Having a fire extinguisher or two on hand is also a good idea. Also, make sure that bbq and catering areas are well away from brush.
Bring a First-Aid-Kit (for remote venues)
If your wedding is far off the beaten path, bring a first aid kit and make sure your staff know where it is, in case someone gets hurt. It's better to be prepared in the event of an emergency.
About the Author, Michelle Johnson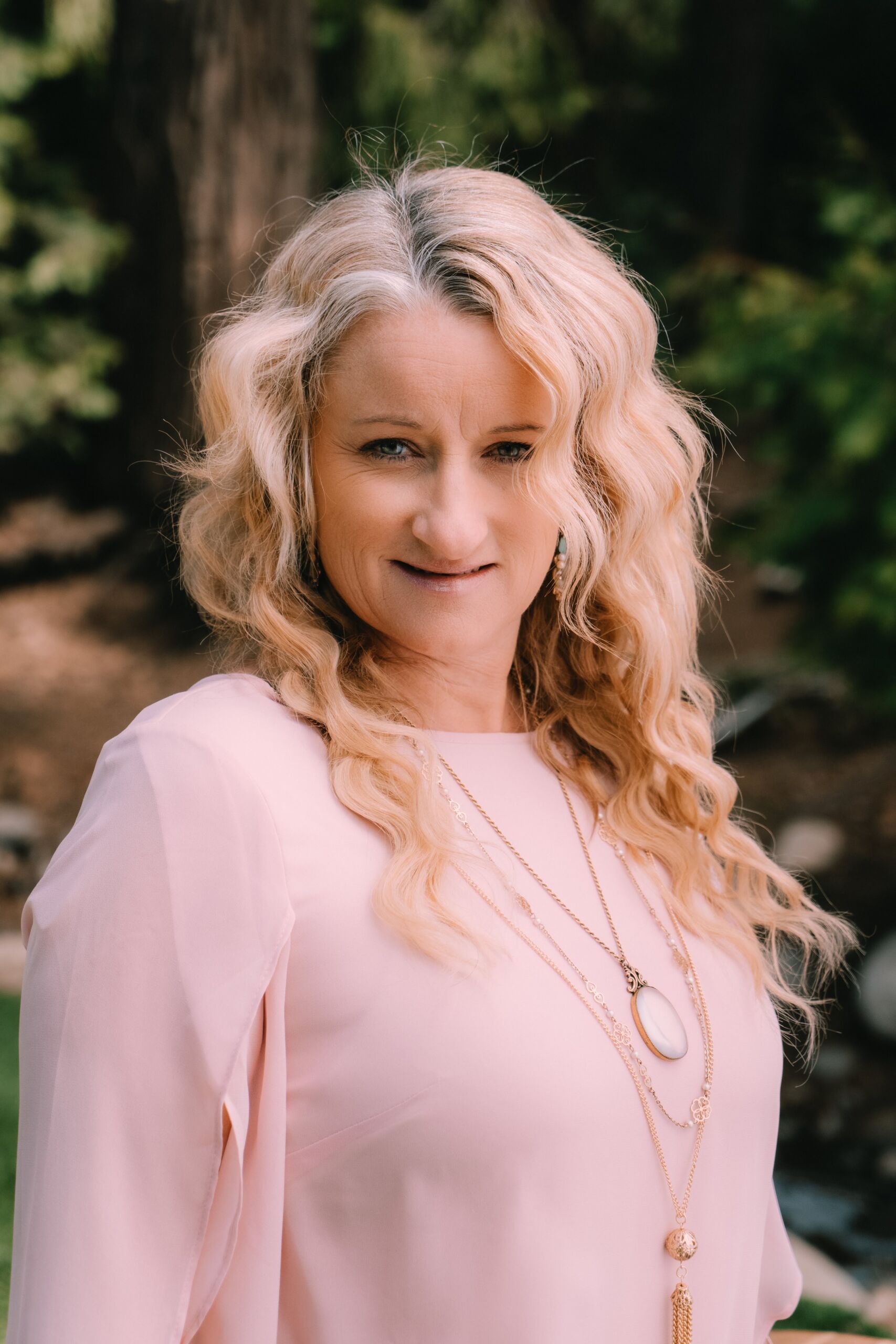 Michelle Johnson is the Executive Wedding Director of SkyPark Weddings as well as the Executive Creative Director for SkyPark at Santa's Village, an outdoor adventure theme park in the San Bernardino Forest. She has over twenty years of experience in event planning and design. Michelle is also a passionate outdoorswoman who enjoys hiking, mountain biking, snowshoeing, and waterskiing.
To learn more about SkyPark Weddings, visit: http://skyparkweddings.com