SkyPark at Santa's Village was built with one large idea in mind, to re-introduce adventure, getting out into nature, and breathing in fresh air. You don't get much of that these days. These days it's too easy to get caught up inside our homes or offices with our eyes locked to our phone and computer screens. So we all know that it is important to get outside, but do we ever know why? We're here to tell you why it is important to get OUT and play:
Emotional & Physical Health
It is proven that being out in the sunlight can improve your well being, physically and mentally. When we are out and about among nature, our bodies absorb a pretty hefty dose of Vitamin D. This is what helps our bones grow and also helps boost our immune systems. The presence of sunlight also boosts serotonin levels. Serotonin is the hormone in your brain that boosts your mood! These are the reasons why being outside can promote a healthier self, physically and mentally.
Forest Therapy
Being out in nature surrounded by trees can help one's body in so many ways. It has been proven that being among nature, especially greenery, can help improve your memory and reduce stress. This is why so many professionals recommend forest therapy. Forest therapy is a way of promoting healing and wellness within your body by immersing yourself in forests or other natural environments. Studies have shown that groups that participate in forest therapy together result in better concentration. Research showed that being outdoors in the forest had much better results of reduced stress and better concentration than walking through city surroundings.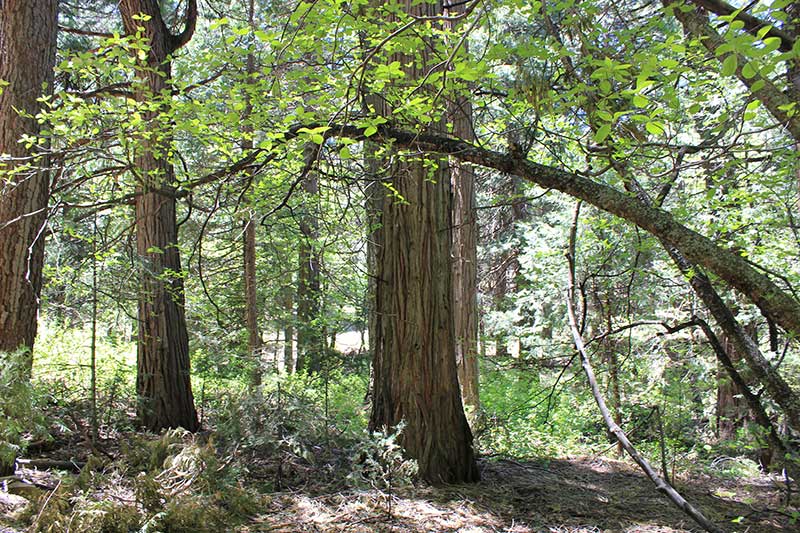 It may seem like a difficult task to get outside, especially if you work in an office. Even kids have it pretty tough nowadays! Urge your family, your coworkers, and even yourself to get out and play. SkyPark at Santa's Village is the perfect place to spend your weekend outdoors. No matter what your age or interests are, SkyPark has something for you. Take a hike or zipline high above the ground and breathe in the fresh mountain air. Perhaps set up a picnic between the trees or get a group together for some friendly competition on the bike trails. You'll be guaranteed to have a refreshing take on life the more you get outside.
About SkyPark at Santa's Village
SkyPark at Santa's Village is an outdoor adventure park located between Lake Arrowhead and Big Bear. We are a Park full of fun attractions to get guests of all ages and skill sets to get outside and play. These activities include ziplining, mountain biking, archery, rock climbing, bouldering, and more! Besides our fun outdoor activities, we are known for the beautiful sights within our Park. We have restored each of the original 18 buildings from the original Santa's Village. Every November, guests from all over get to celebrate an extravagant Christmas Wonderland with Santa and the Northwoods Characters.