Christmas may be over, but we're just getting started with our Winter Wonderland in the mountains!
From January 14 – February 28, 2021, come enjoy walking in a Winter Wonderland at SkyPark every Thursday – Sunday. As we are still operating on a limited capacity, ticket reservations are required in advance and can be purchased online for $59 (ages 13+) and $49 (kids age 4 – 12) each. Kids age 3 and under and seniors age 75+ receive complimentary park admission (no advanced reservation required).
Winter Wonderland Day Pass Reservations:

SkyPark Passholder Reservations:

SILVER BELLS ARENA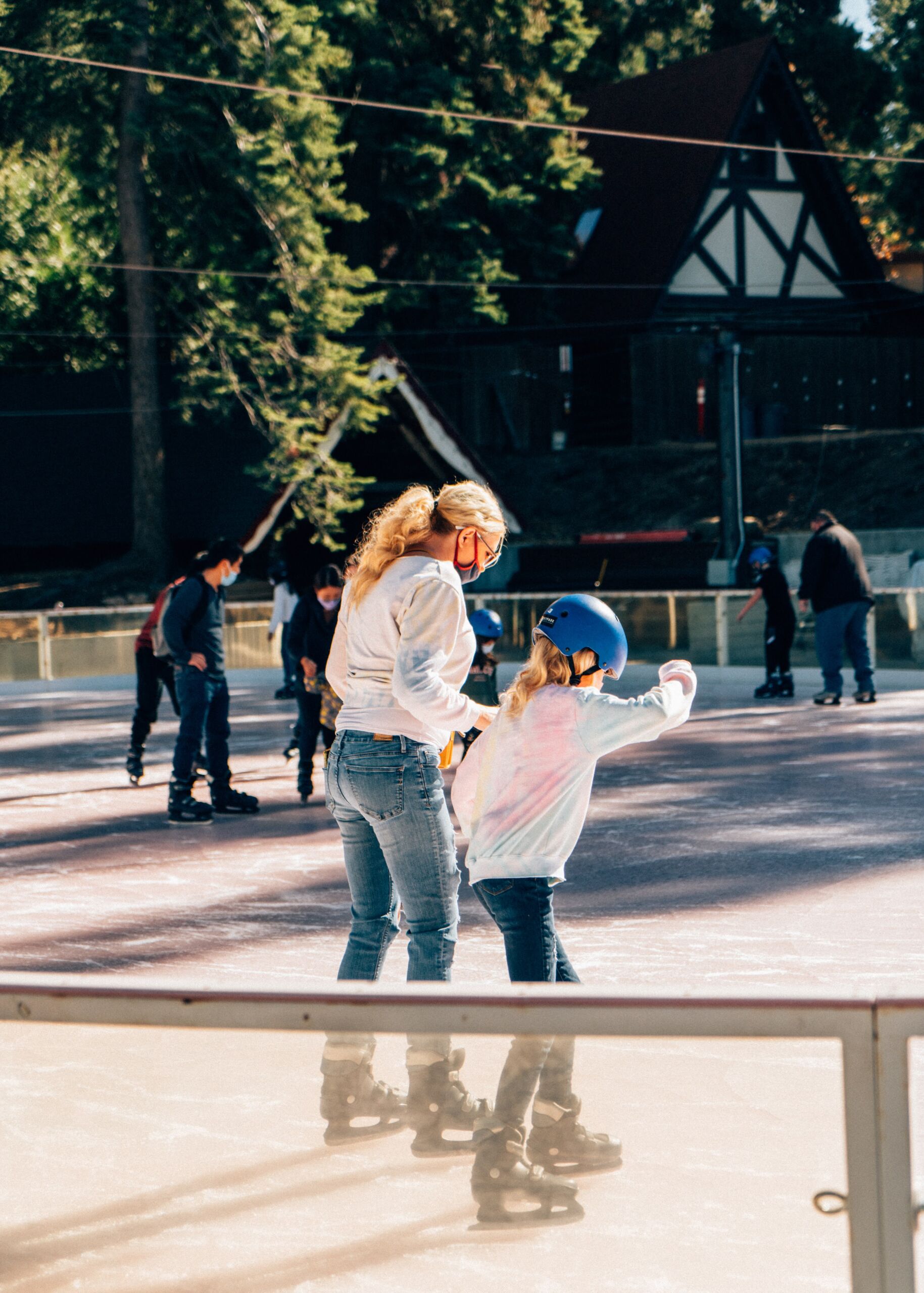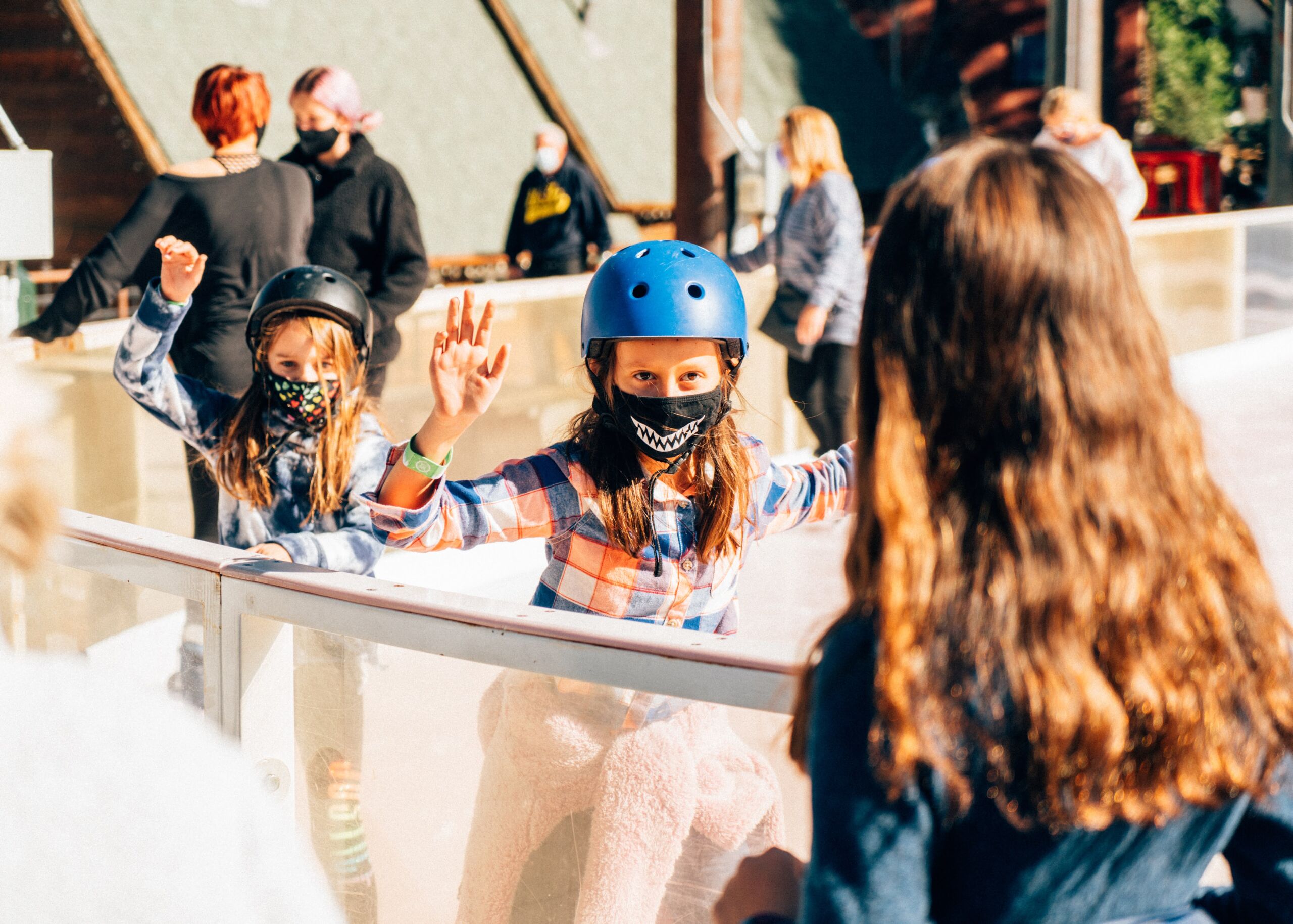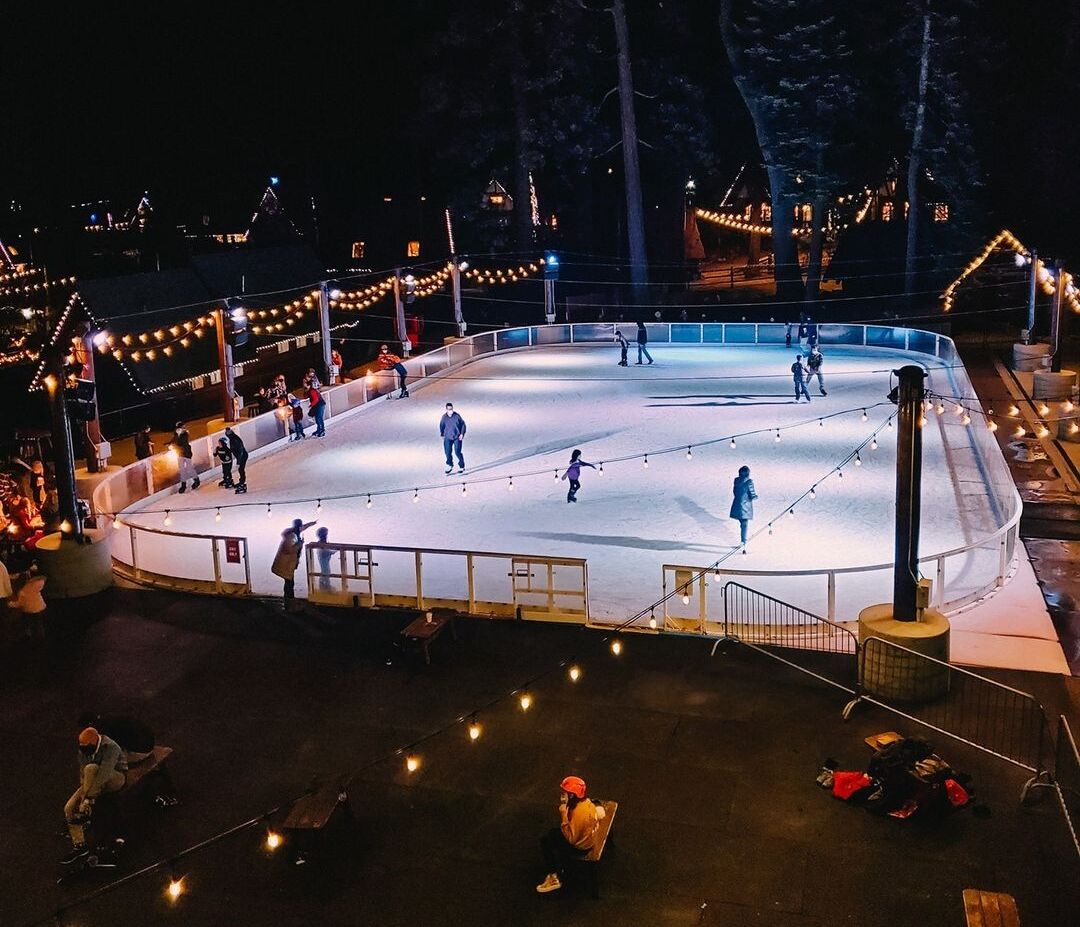 Ice ice baby – we have plenty of it here at Silver Bells Arena! Easily one of our favorite Winter activities, ice skating and skate rentals are included with park admission. Enjoy gliding and sliding in the fresh air and sunshine by day, or under a blanket of stars when the rink lights up at night! Plus, where else can you find an open-air rink in the middle of the forest? This family-friendly activity is great for ages 2+!
ENTERTAINMENT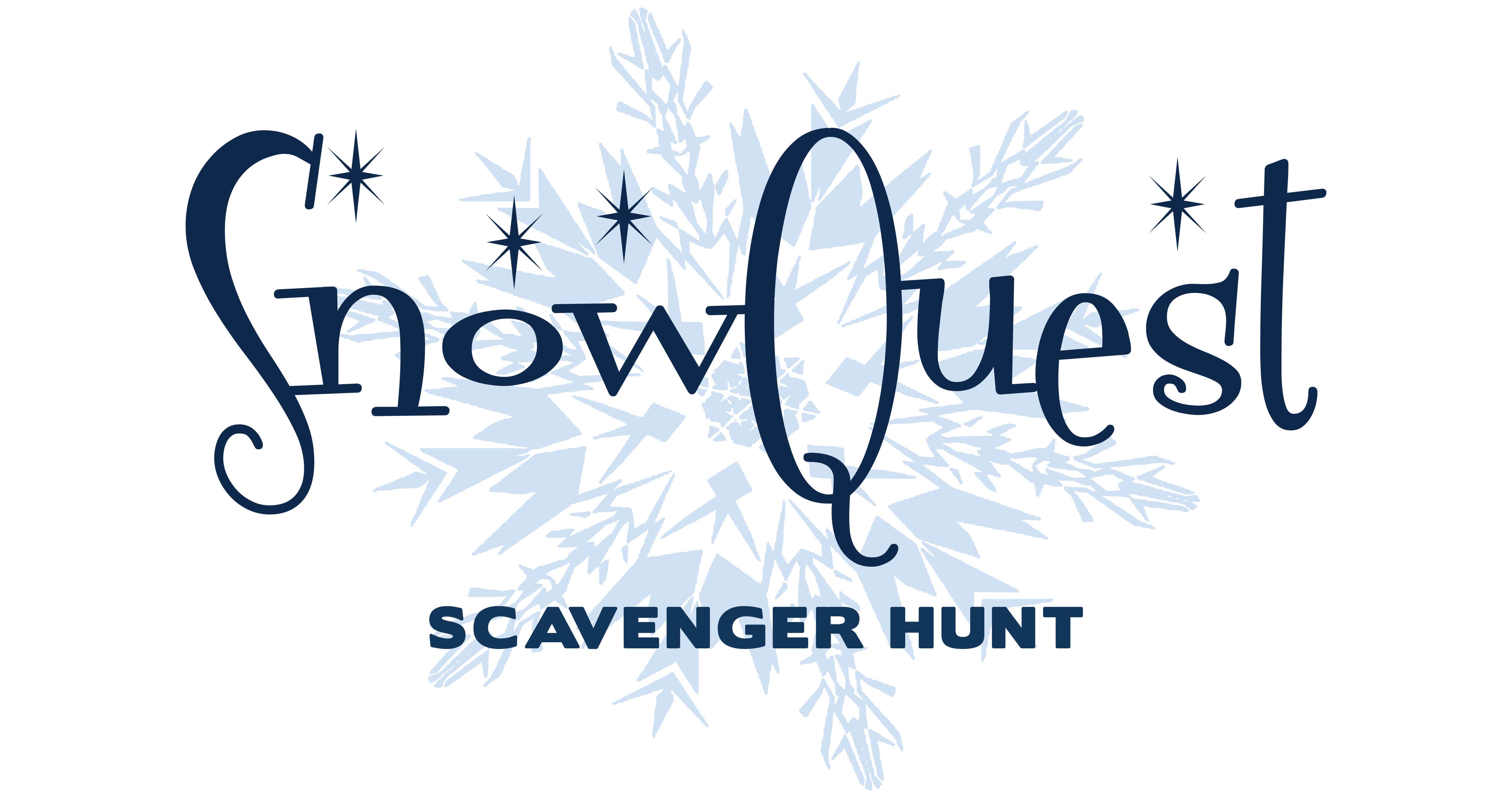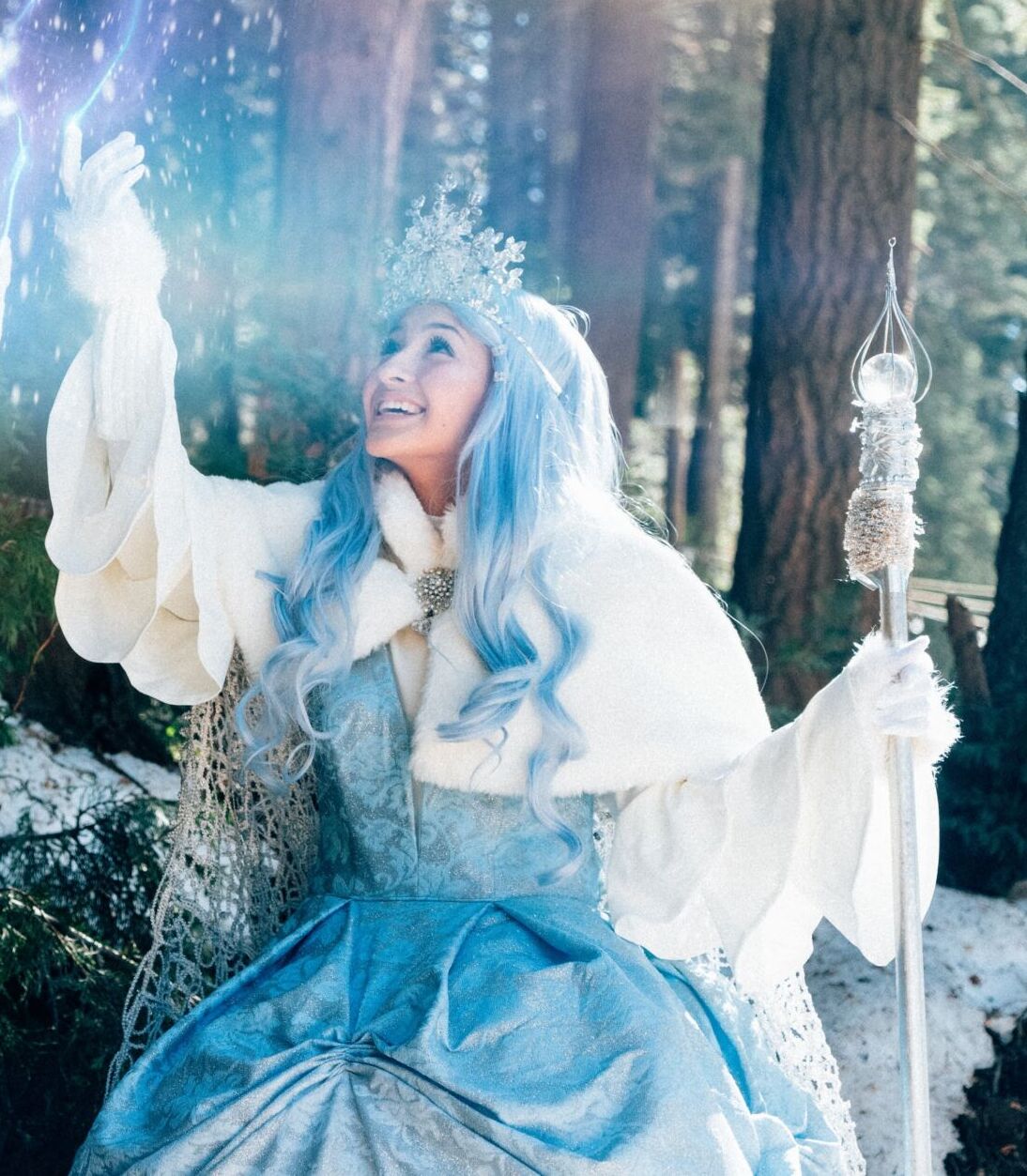 Every day is a new adventure at SkyPark and we have the perfect way to help you find yours with our SnowQuest Scavenger Hunt! Can you help Princess Snowfall find her magical snowcrystals? Be sure to pick up your clues in Admissions when you arrive and put your thinking cap on! You may have to look high or low, inside or outside or simply guess the riddle. Then come to the Sky Trading Co. to win a prize once you complete your list!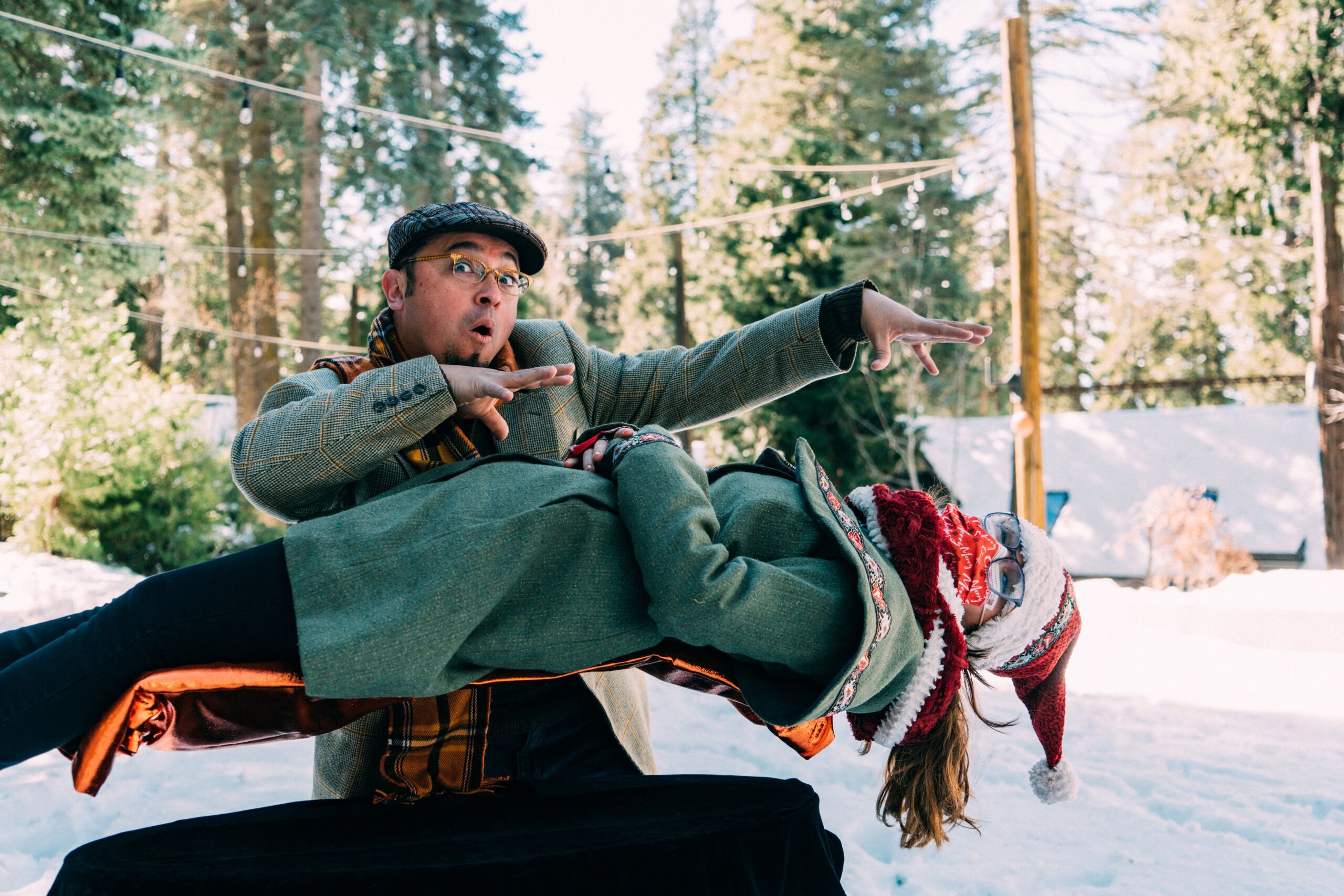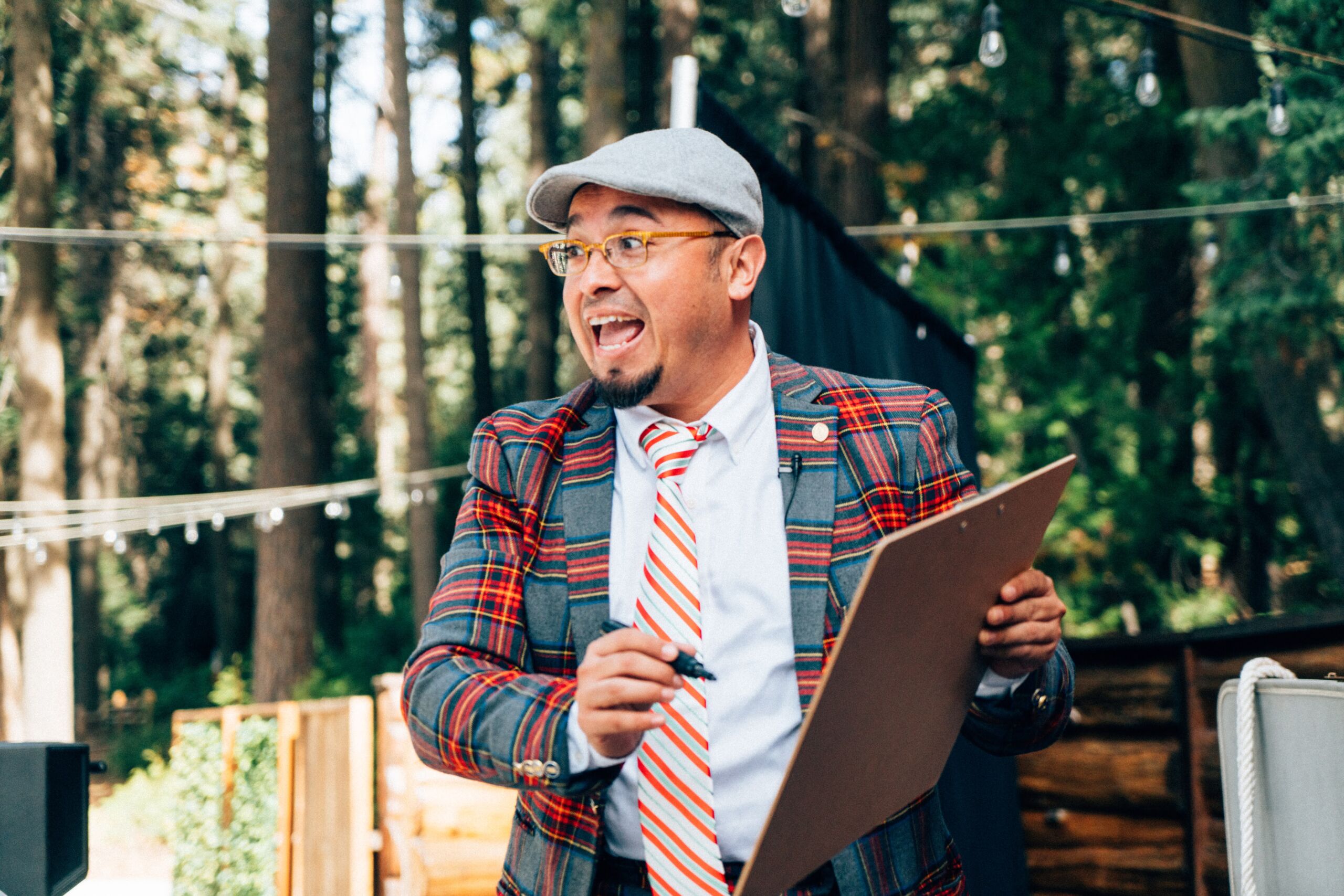 You can always count on our friend Wacko the Magician to be the life of the party (and most stylishly dressed) here at SkyPark! Fun for the entire family, The Wacko Show* will have you laughing till your stomach hurts one minute and WOWED with magic and illusion the next. See where the magic happens when he performs his show for you on Saturdays and Sundays.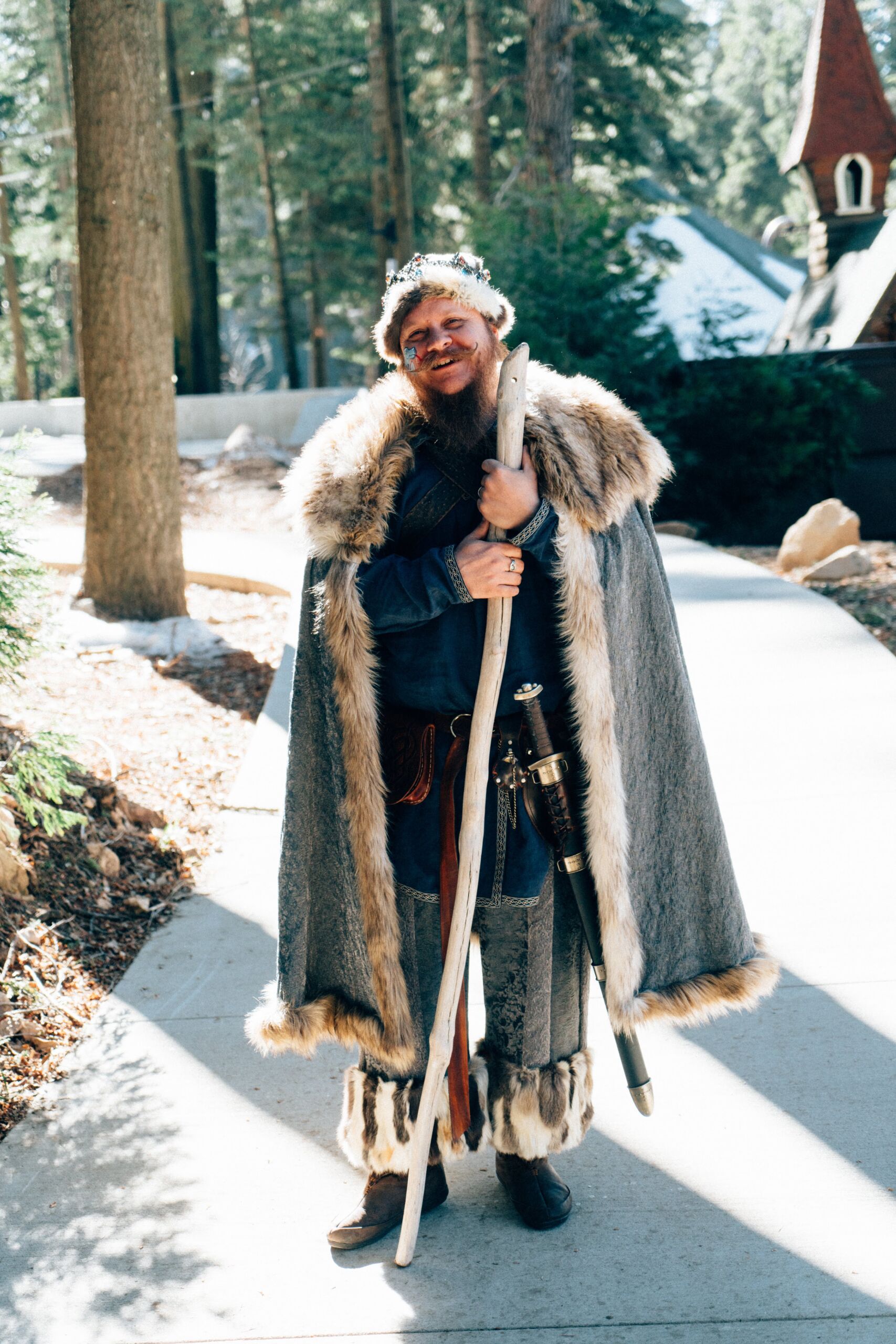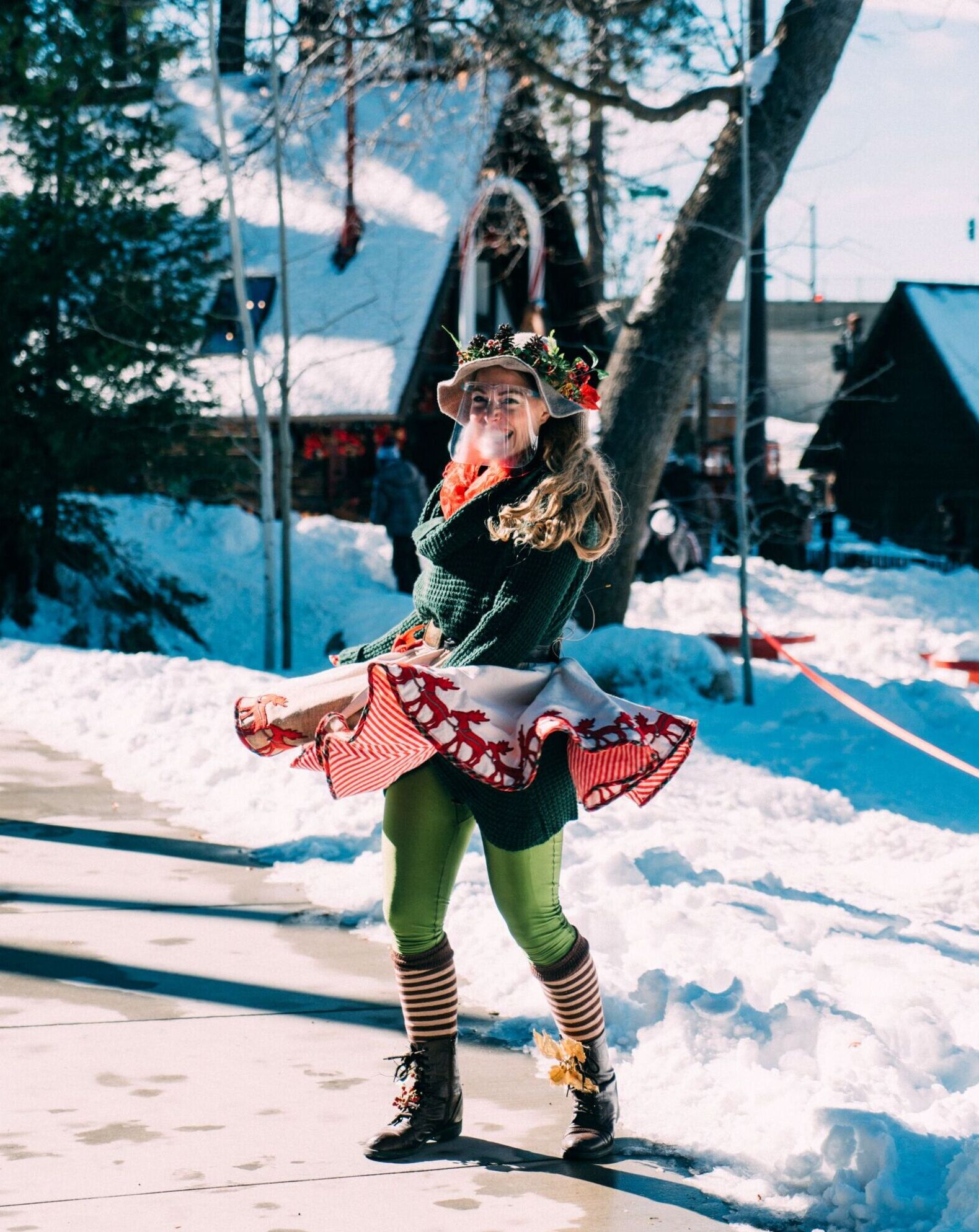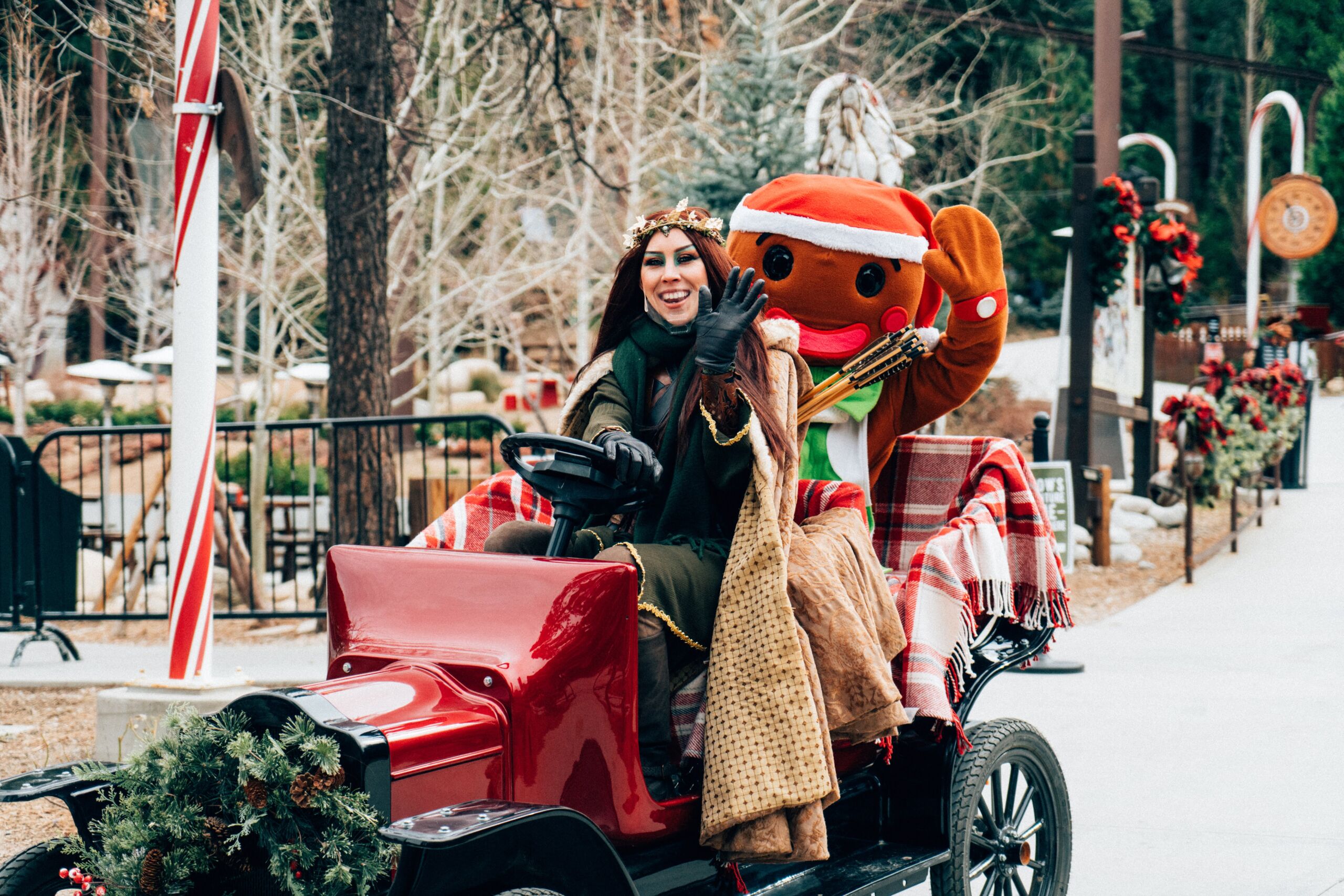 Everyone's familiar with the Big Guy, but did you know that King Celwyn is actually Santa's little brother and that CJ Kuffelbug's family called the Northwoods home long before Santa arrived? Santa's friends would love for you to get to know them better, so be sure to check out their Stories of the Northwoods* on Saturdays and Sundays!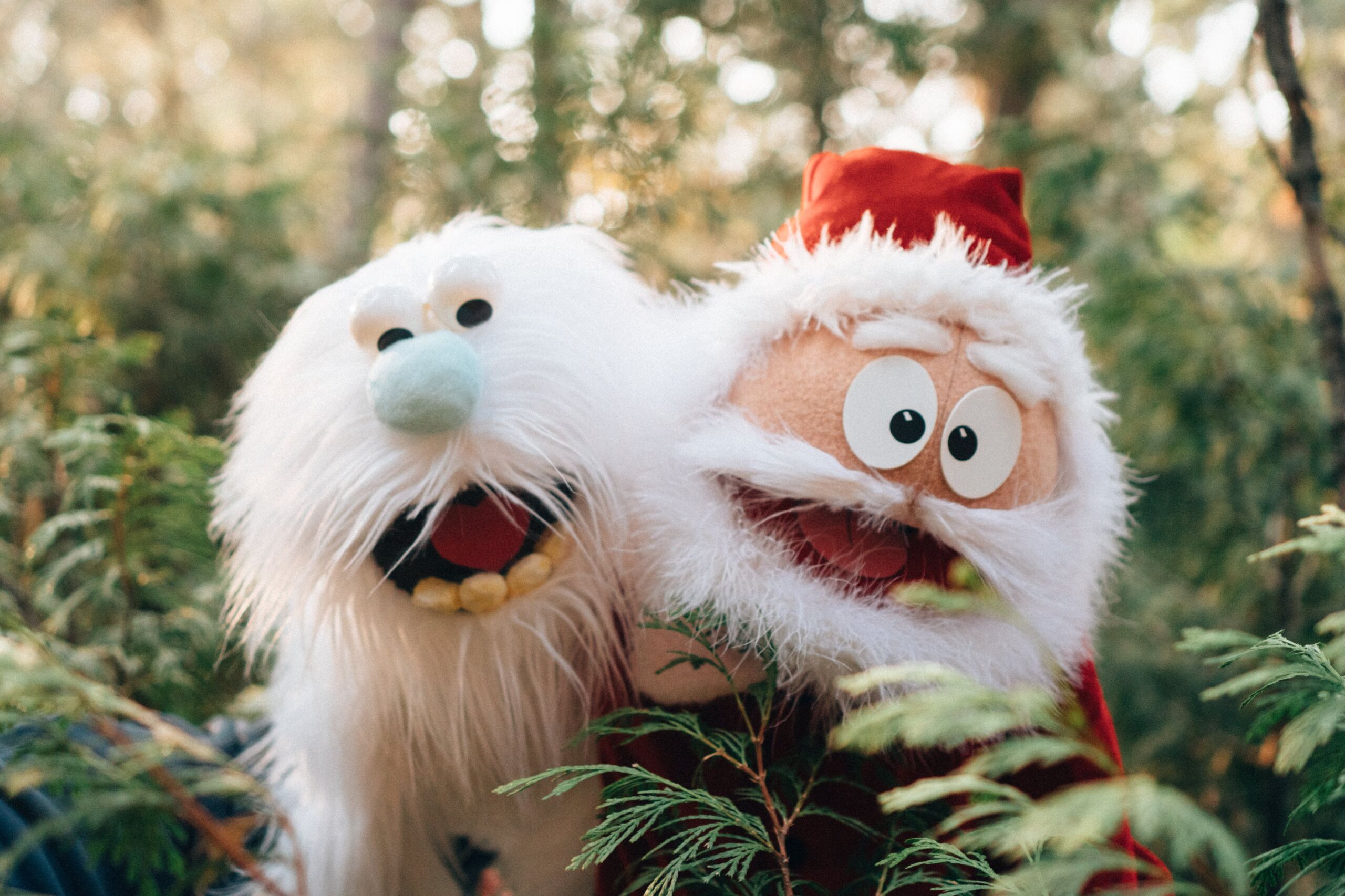 If you didn't catch our Puppet Show* during our 65th Anniversary Christmas Celebration, then you definitely have to put this on your list for your next visit. Or make it nice by seeing it twice!
*Please check our Entertainment Schedule upon arrival for show times and location. Guests will be expected to keep face coverings on at all times in our outdoor theatre and be required to adhere to strict social distancing rules. Limited capacity, please plan your day accordingly to see the shows.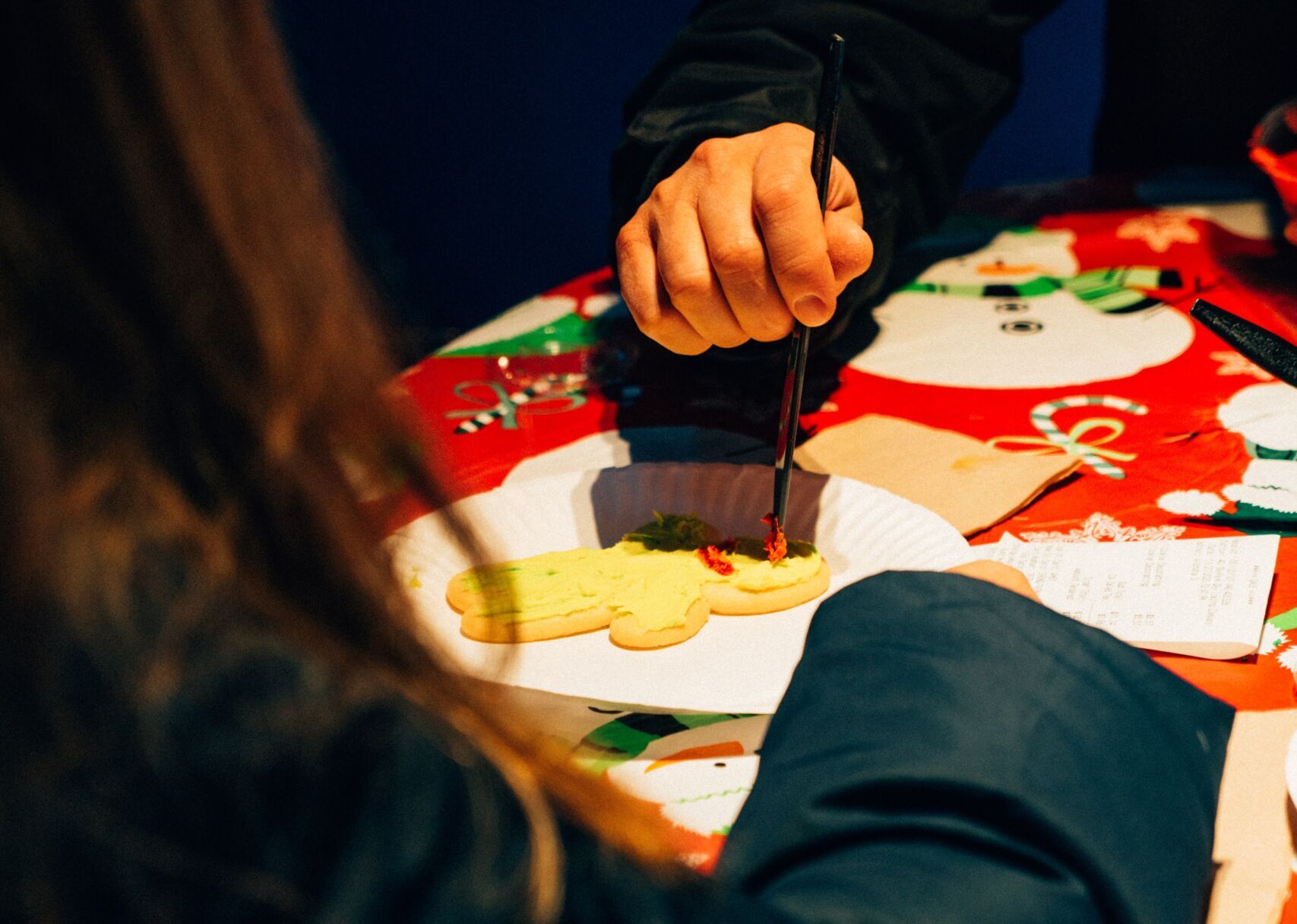 Have a sweet tooth? Head to the Sky Trading Co. for some Winter Wonderland cookie decorating! We'll be "baking" spirits bright every weekend from 10AM – 5PM. We'll provide you with your own cookie, colored frosting and individual-use supplies for $6 each. The hardest part? Not eating your masterpiece before you leave!
SEASONAL FLAVORS + DINING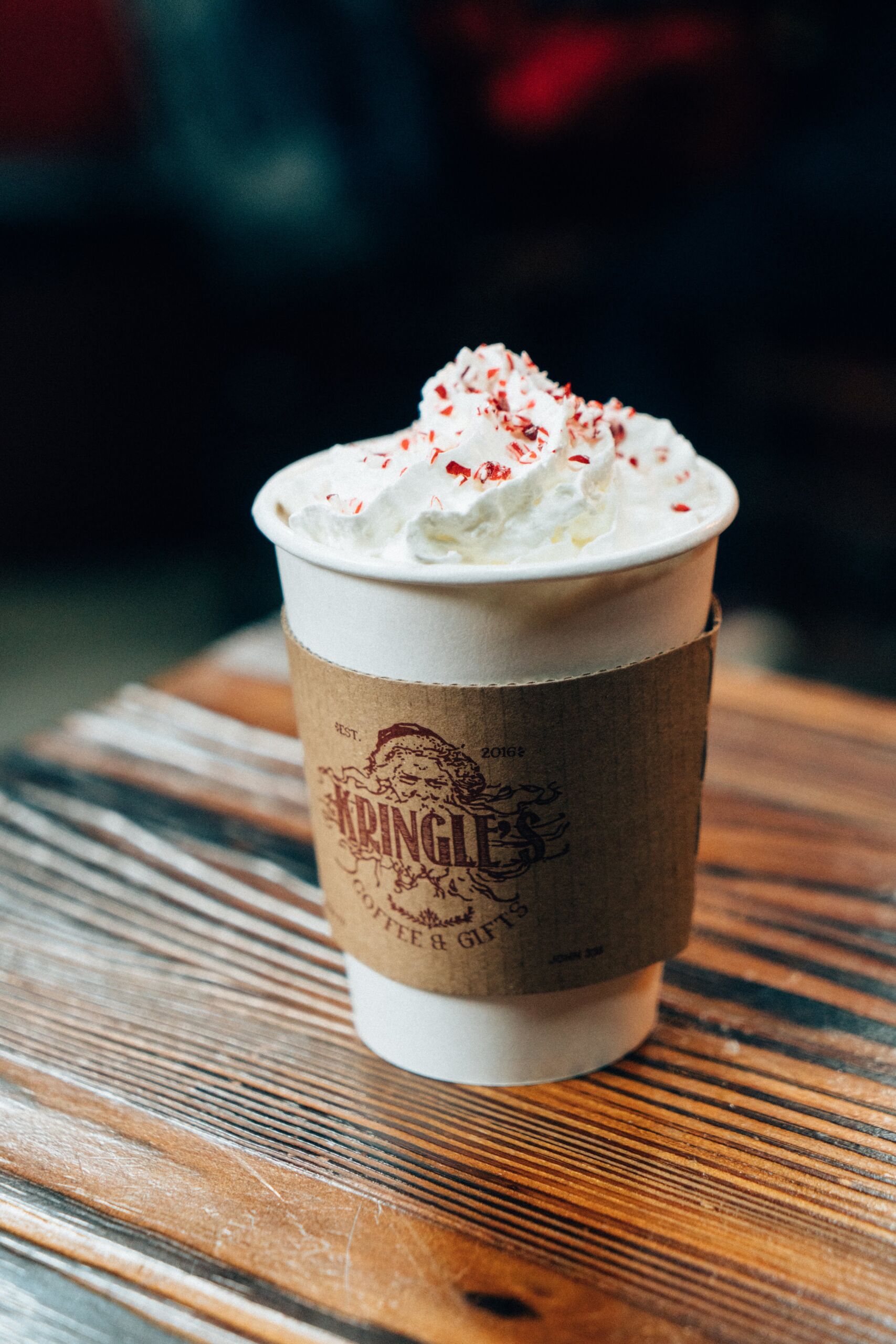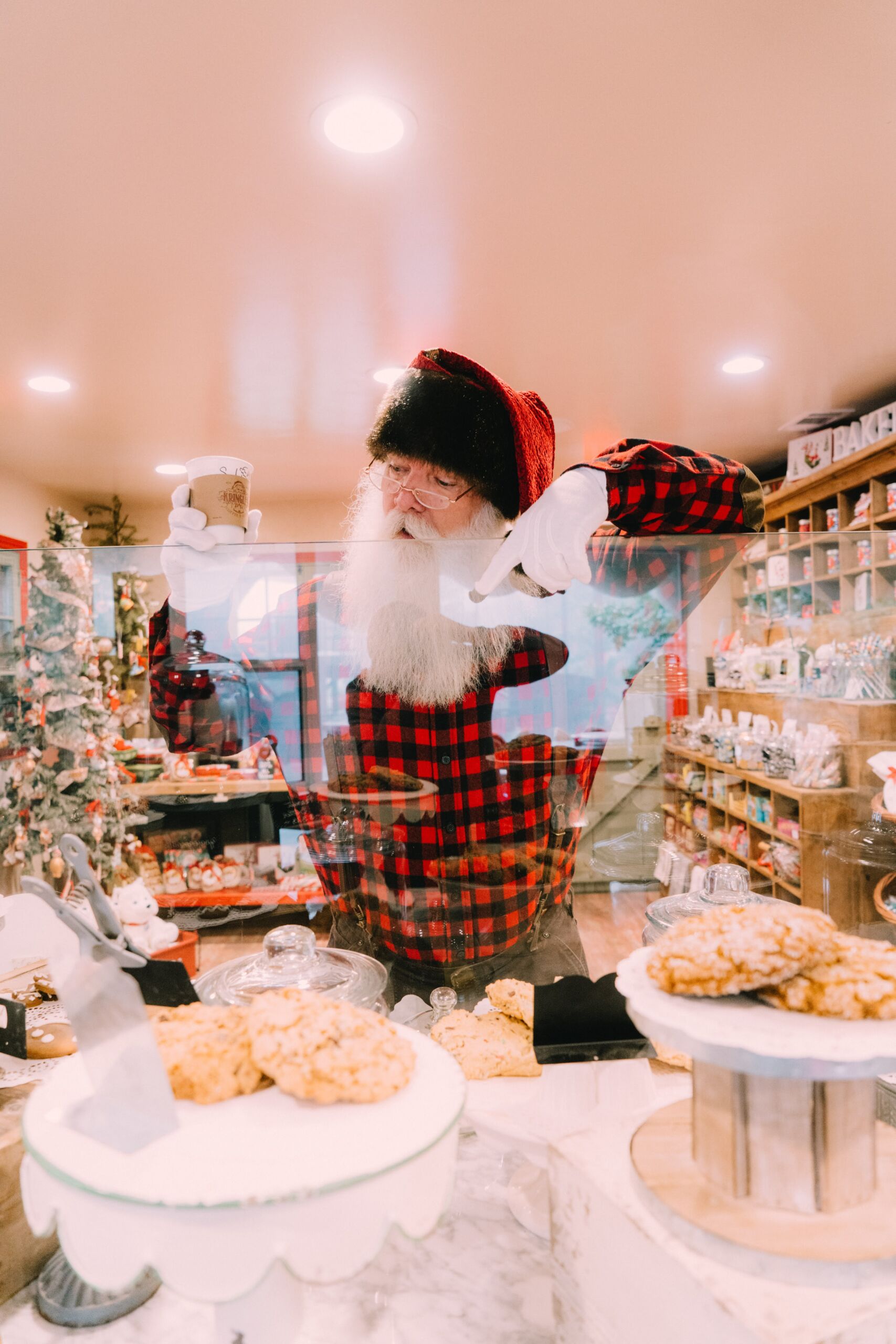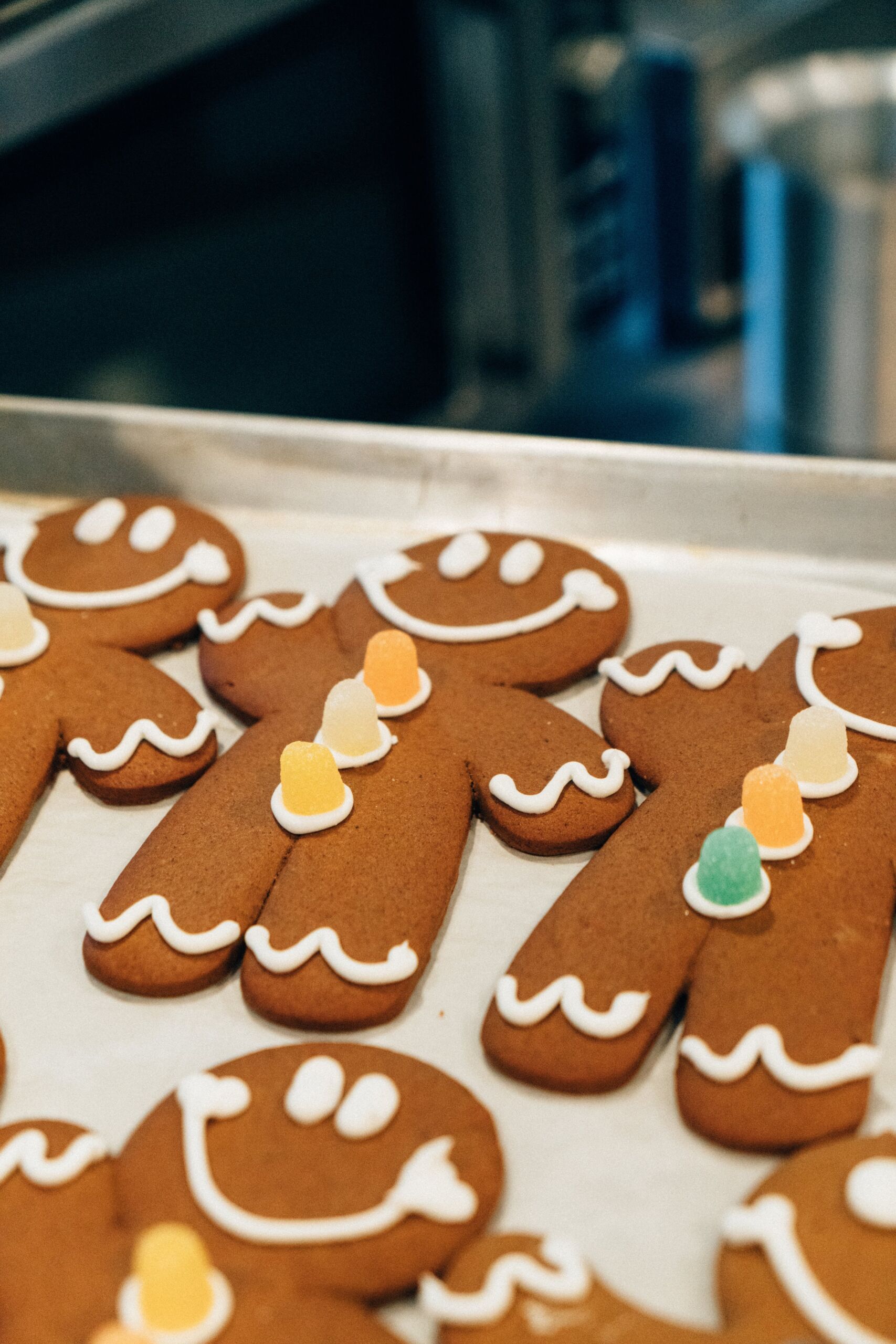 There's quite nothing like a warm cup of hot cocoa or coffee on a chilly Winter's day. Luckily SkyPark has plenty of options for you between Kringle's Coffee & Gifts and the Gingerbread House Bakery & Sweet Shoppe. Missing Christmas already? Don't worry! You can still savor the flavors of the holidays with a Peppermint Mocha or Latte, Santa's Hot Cocoa and our famous gingerbread cookies!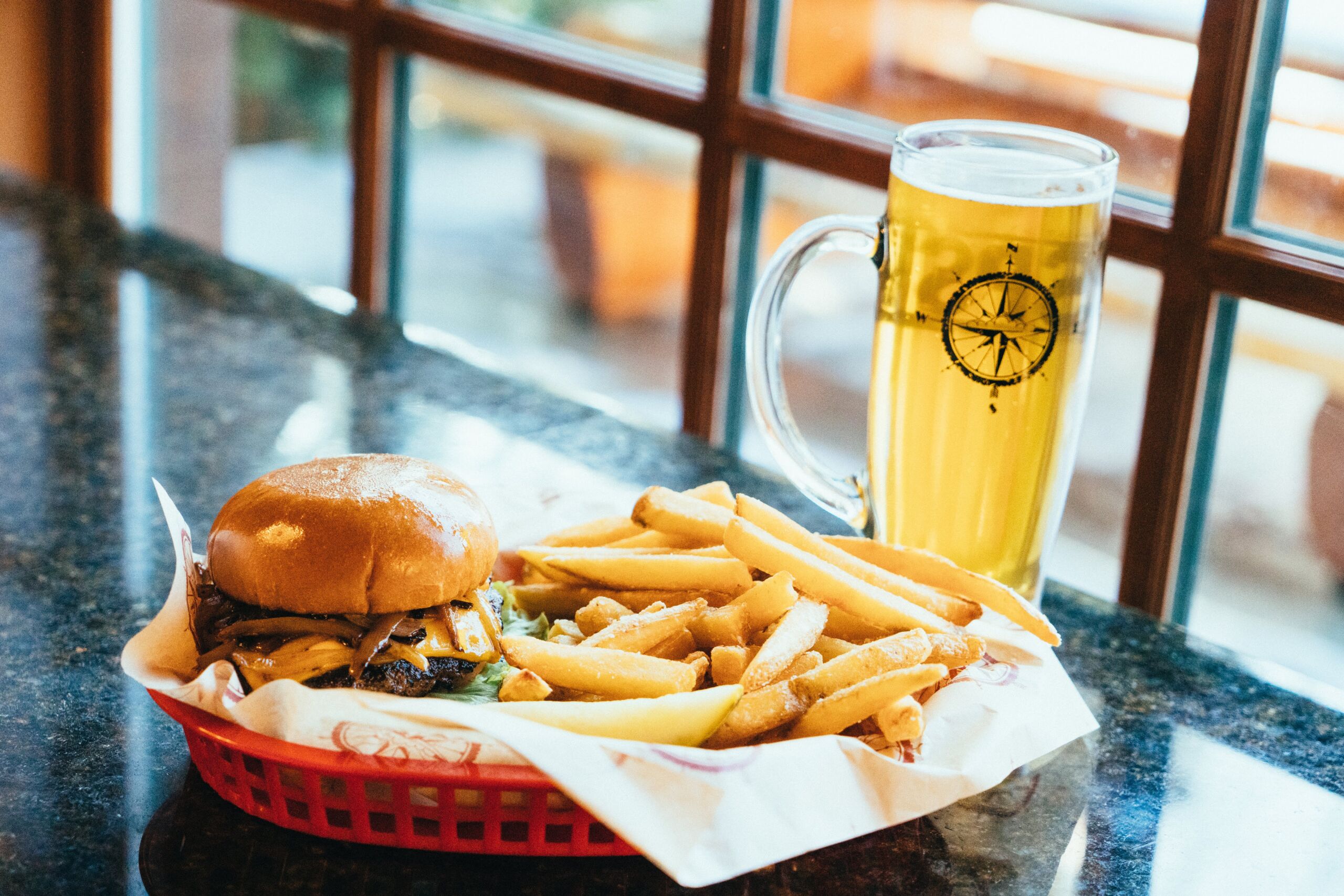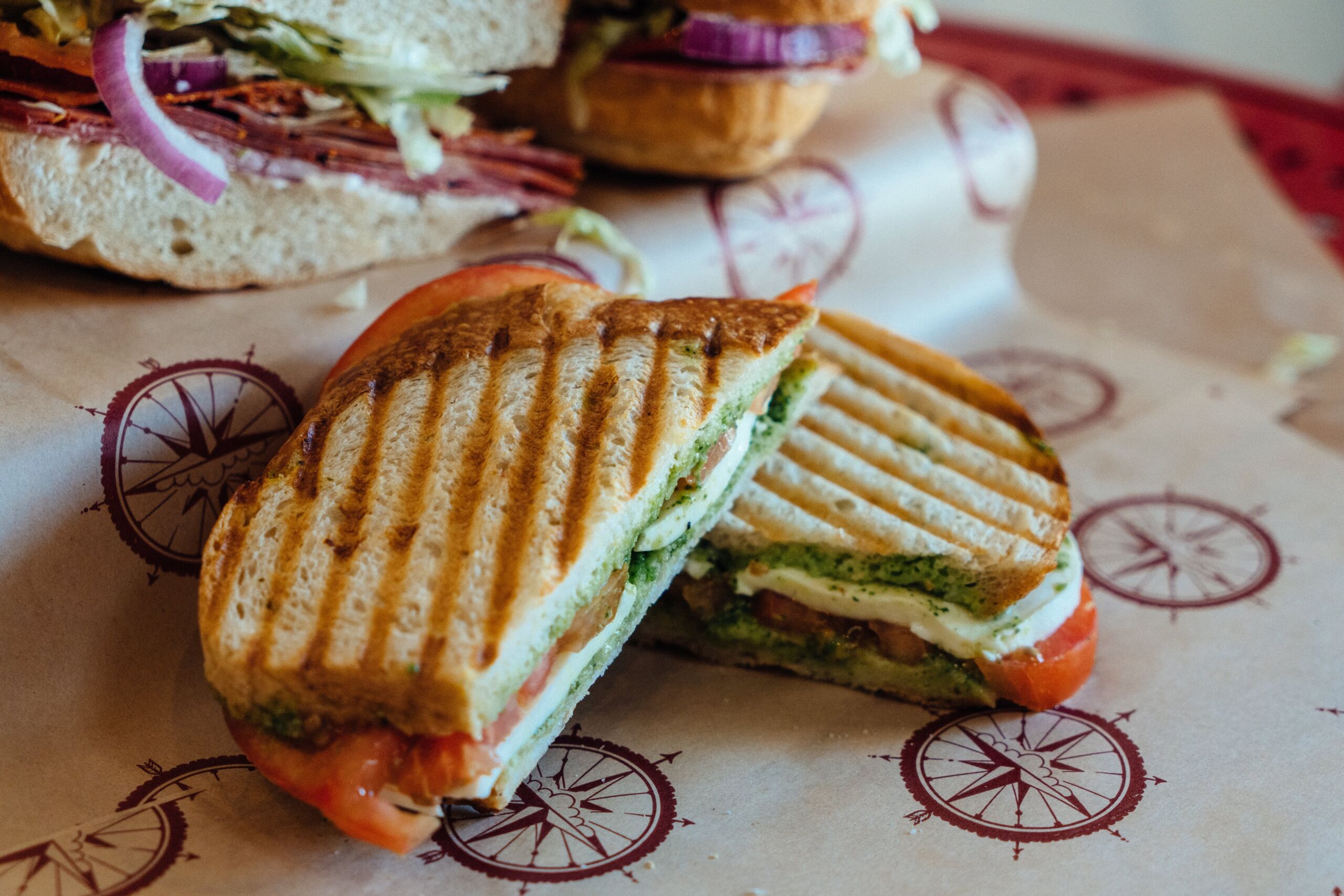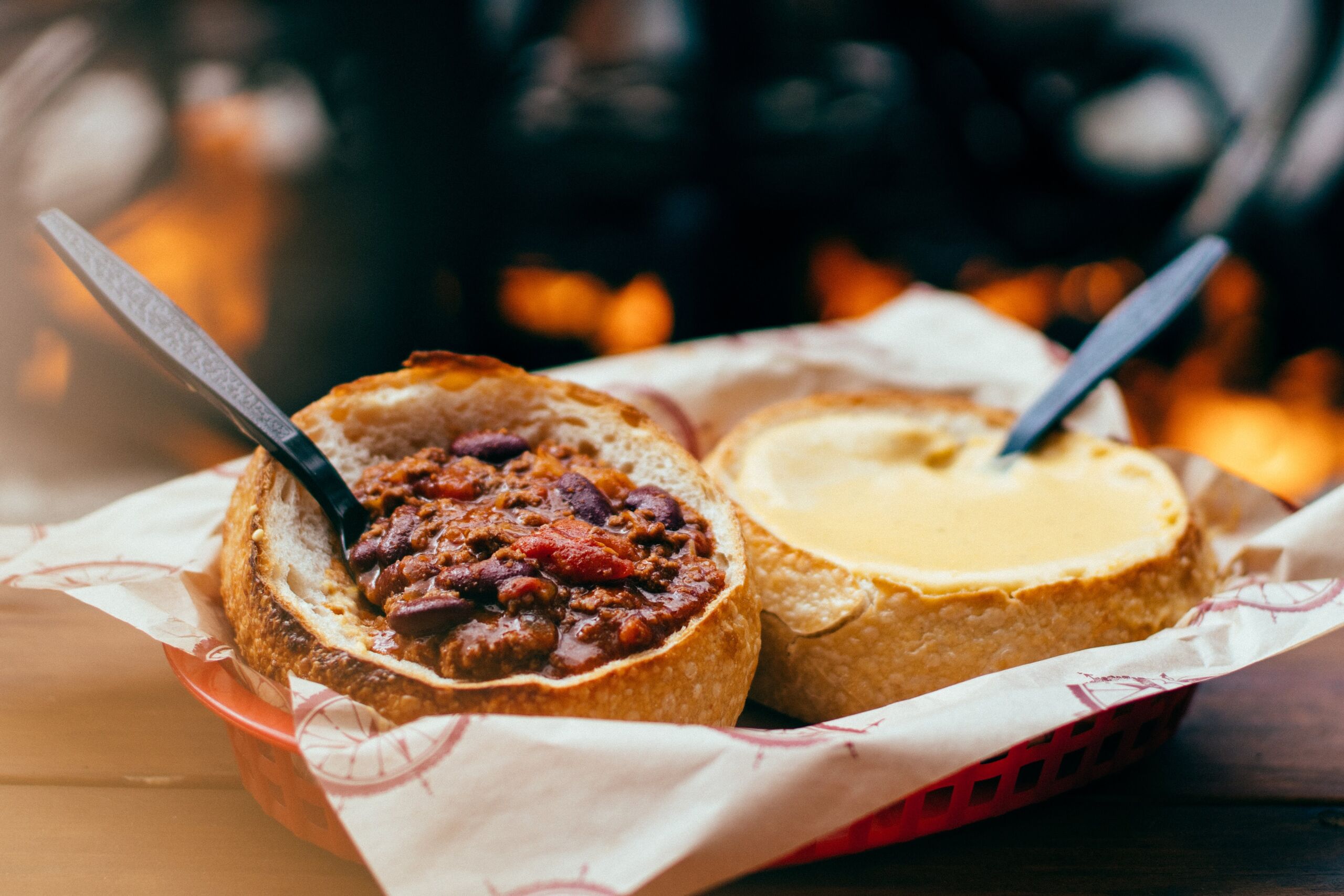 You'll definitely work up an appetite with all the fun activities at our Winter Wonderland. Follow your nose to Billy's BBQ to try some delicious brisket or head to St. Nick's for a juicy burger, chili or pizza! Or keep it classic with a tasty sandwich from the Lunch Box. No matter what you're craving, we have something for everyone's taste.
SANTA & FRIENDS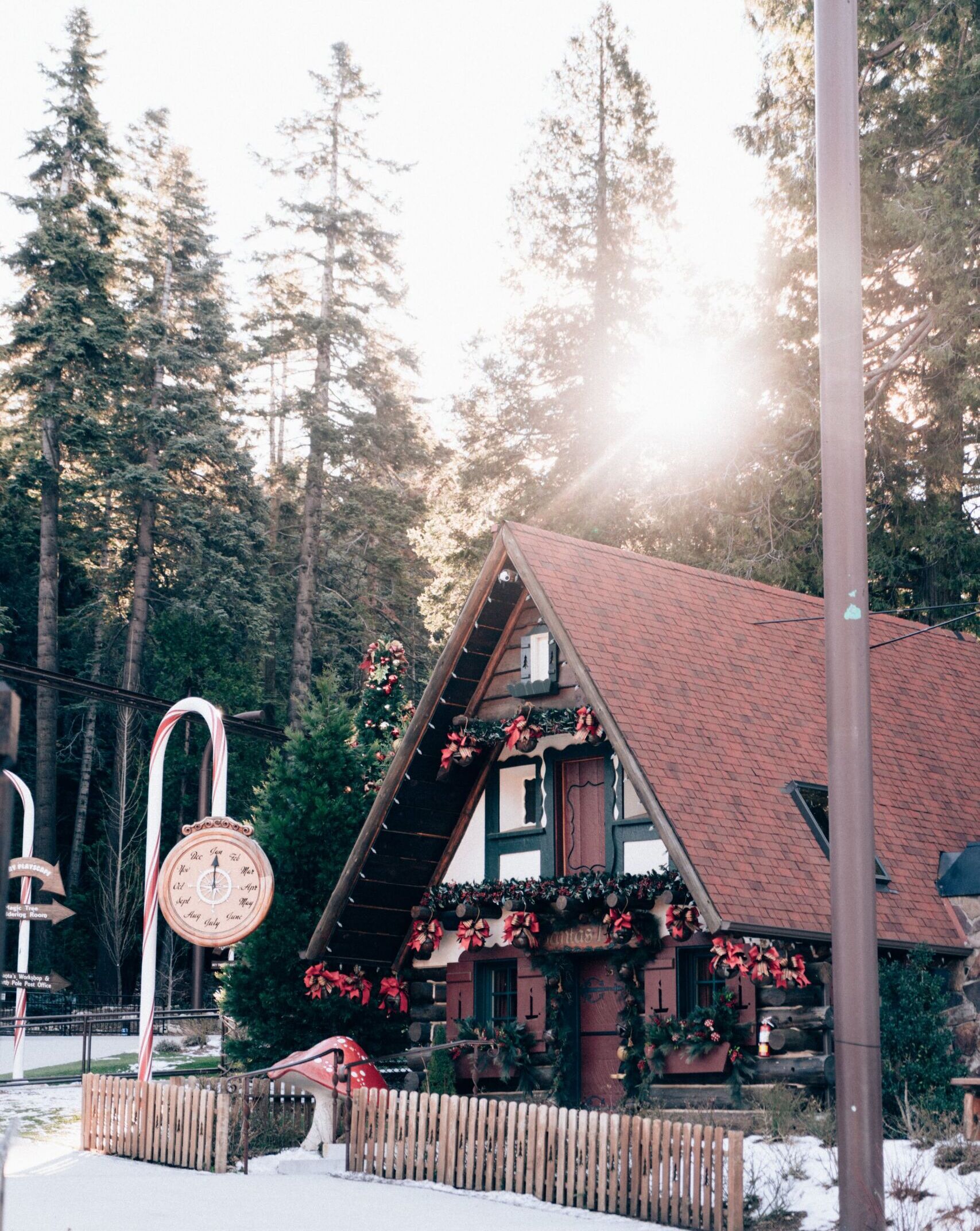 2020 was a challenging year and Santa got word that not everyone was able to visit him during Christmas back in December. Never one to disappoint, he's excited to continue making spirits bright with his friends of the Northwoods and invites you to say HELLO over at his house on Saturdays and Sundays. Please check our schedule of events upon arrival to see when you should stop by!
SKYPARK ADVENTURE ACTIVITIES + BIKE PARK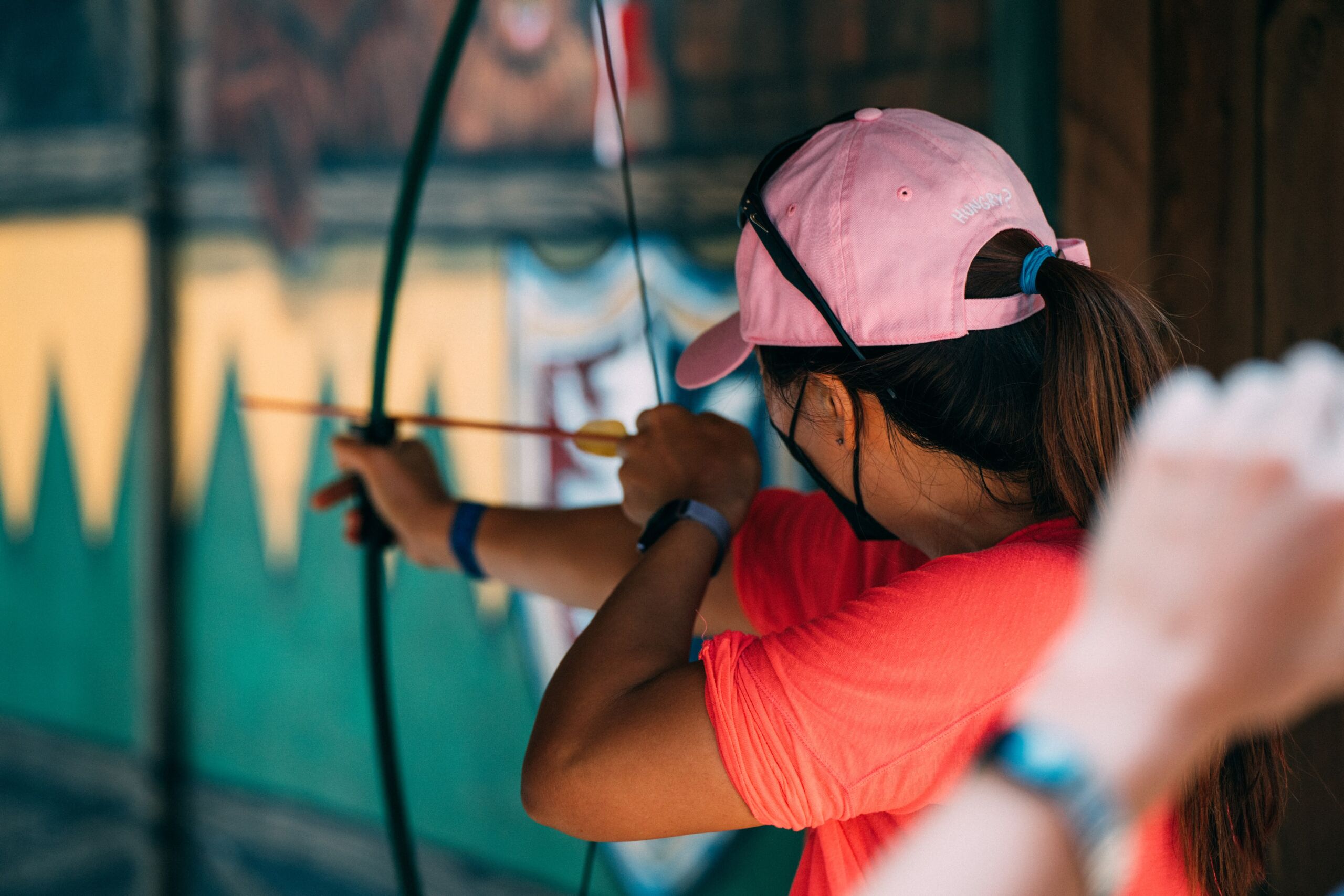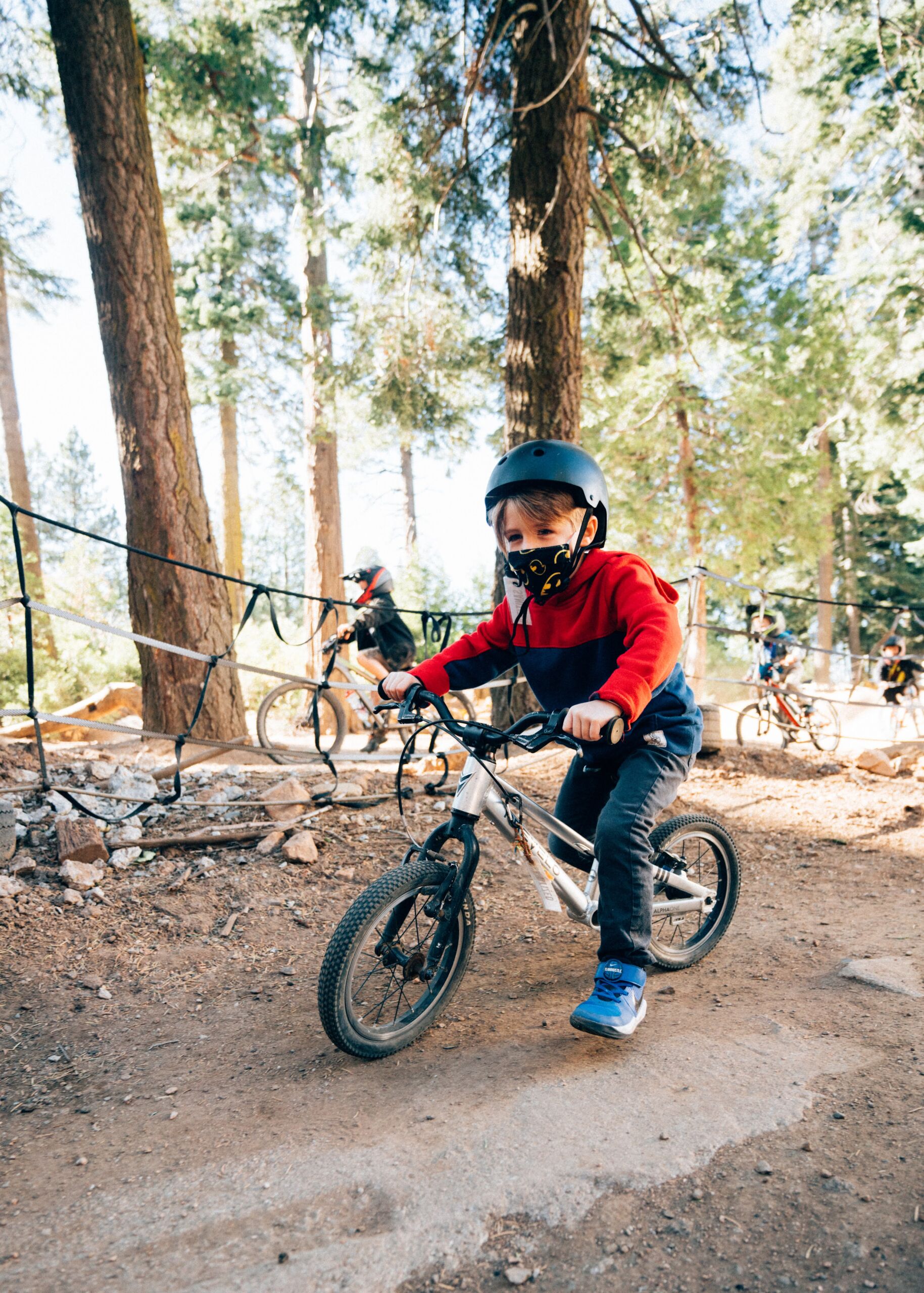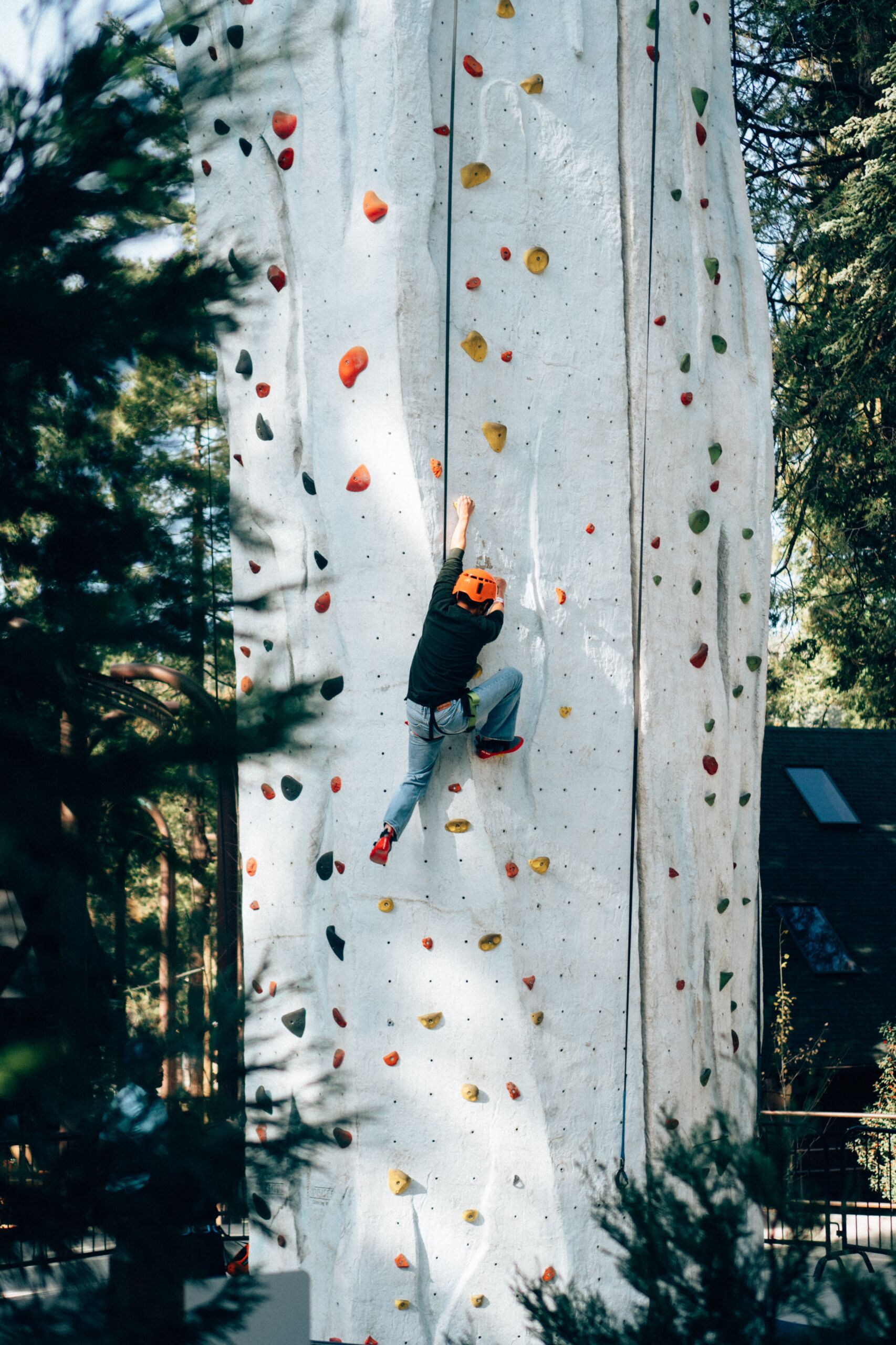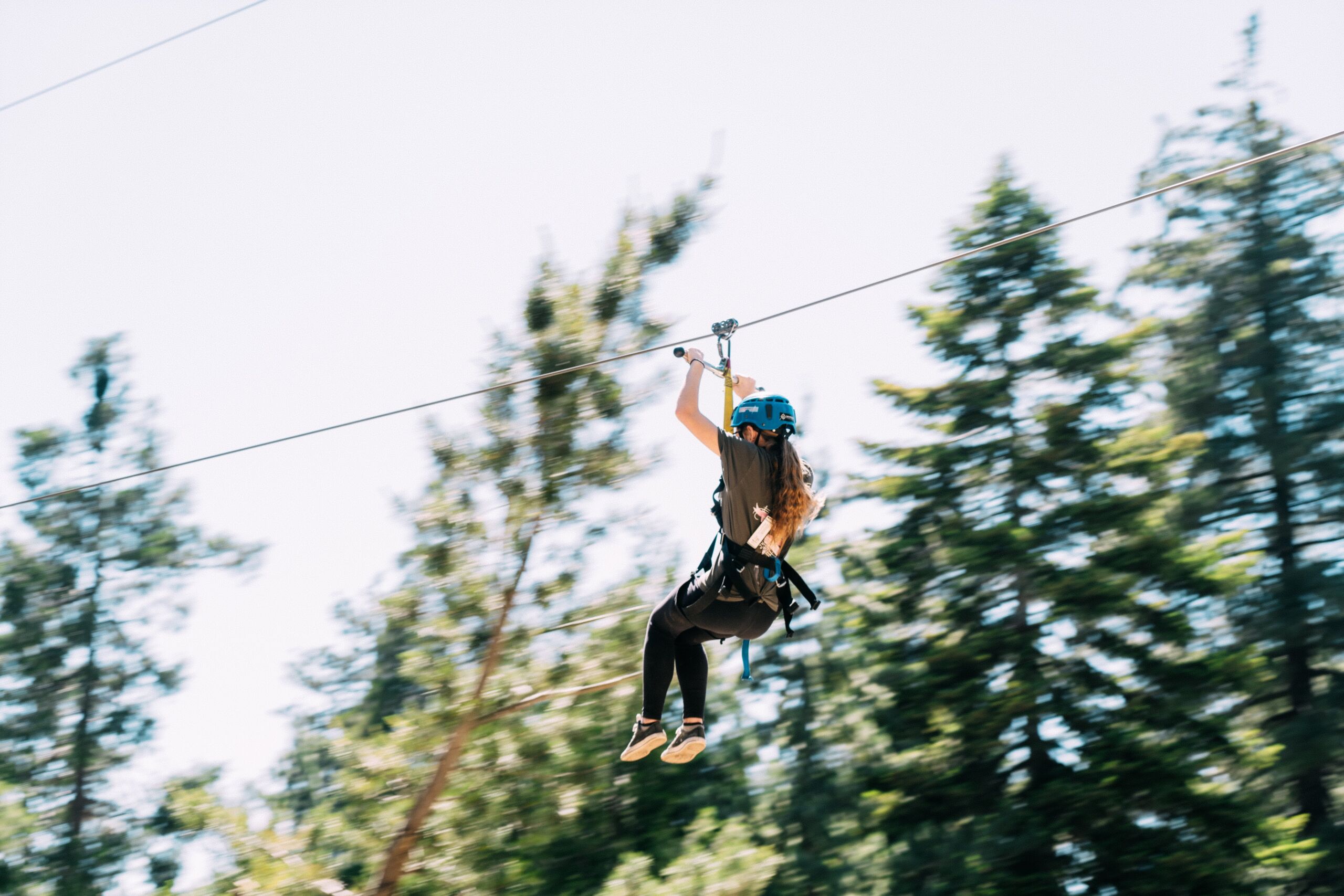 Make it your New Year's Resolution to try a new skill or become a pro with a current one! With over 10+ miles of groomed mountain biking trails through the forest behind our Village, SkyPark is truly one-of-a-kind! Bring your favorite bike or rent one from our Bike Shop to get your adrenaline pumping on our various trails ranging from beginner to expert. We even have a special Balance Trail with complimentary balance bikes made just for kids! Then head up to the Royal Games to take your best shot in archery, ax throwing and our sharpshooter gallery. Reach new heights at Floki's Frozen Falls Climbing Tower where you can reward yourself with an aerial view of the park, or soar over the park on the Adventure Zipline. Starting to get tired from all the excitement? Hop aboard the Northwoods Express Train to sit back enjoy a leisurely ride. With so much to do, you'll be happy to find all of these activities always included with the price of admission! So what are you waiting for? Get your tickets now!
Winter Wonderland Day Pass Reservations:

SkyPark Passholder Reservations:

COVID UPDATE
SkyPark is committed to keeping our Guests' health and safety our top priority. As huge advocates of the outdoors, we are thrilled to continue to offer a fresh-air space where people can continue to make memories together.
As a reminder, all SkyPark Guests over 2 years will be required to have a face mask. Face masks are not required while exercising or when sitting to dine on our patio. SkyPark Staff members will be required to wear face coverings when interacting with Guests. We have also provided ground markings and barriers to adhere to social distancing guidelines.
We have increased frequency in the cleaning of restrooms, handrails, equipment, and other areas commonly used. Placement of extra hand sanitation stations throughout the park will be available so Guests can easily and frequently sanitize their hands and family members' hands. We do encourage Guests to bring their hand sanitizer if possible. SkyPark reserves the right to remove any Guests who do not follow these guidelines. For additional information on our commitment for Guest safety and how we're implementing these guidelines, click here.
Thank you for doing your part to help keep Santa's Village safe and fun for everyone!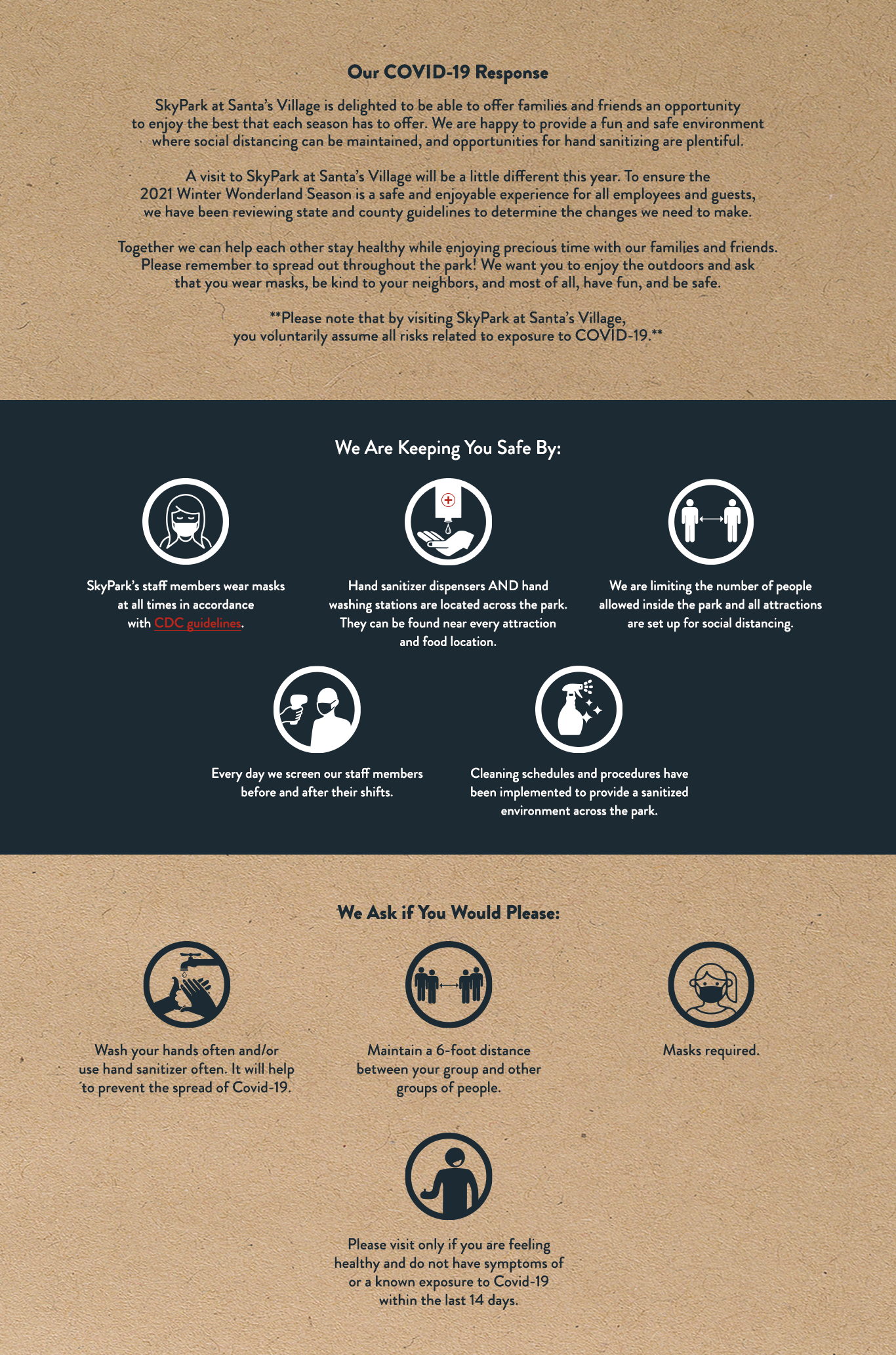 ABOUT SKYPARK AT SANTA'S VILLAGE
SkyPark at Santa's Village is an Outdoor Adventure Park with year-round mountain biking, hiking, fly fishing and open-air activities in the Skyforest section of Lake Arrowhead, California. The Park resides on 230 expansive acres of natural forest with meadowlands, ponds and an apple orchard. At the core of SkyPark is The Village, which includes historic log cabin restaurants and shops, seasonal entertainment, and open-air activities. SkyPark's nearly 10 miles of year-round mountain bike trails, hiking trails, fly fishing, archery, seasonal ice skating or roller skating rink, rock climbing and more are available to the public for the price of admission. SkyPark's conservation program includes the Henck Meadowlands Conservation Trail, Conservation Hikes, and Outdoor Educational Programs for school-age children. Each season, we offer a different themed overlay, and during November and December, we transform the entire Park into Santa's Village – The ultimate Christmas experience! And now we've made it easy to come stay and play with us at SkyPark Camp + RV Resort and make your trip complete!