Did you know that 65 years ago, we were simply known as "Santa's Village" and celebrated our very first Christmas? So it's no surprise that this is our favorite time of year when we can continue the tradition of making spirits bright among generations of families and friends. From November 21st, 2020 – January 10th, 2021 we welcome you to bring back a little nostalgia with us and experience new memories at Santa's Village 65th Christmas celebration!
You might be familiar with SkyPark at Santa's Village as it's known today, but did you also know these fun facts about us?
Santa's Village opened in 1955, the same year the Brooklyn Dodgers won the World Series. Fast forward to 2020, the (now) Los Angeles Dodgers have won the World Series again!
Santa's Village was opened just six weeks before Disneyland on Memorial Day Weekend in 1955!
Santa's Village was the first franchised theme park in the country. Though the franchise no longer exists, we proudly still remain locally and privately owned.
In December 2016, Santa's Village underwent a revival to transform into SkyPark at Santa's Village: a unique hybrid of an outdoor adventure and mountain biking park merged with our Old World Christmas heritage.
The traditional color for a 65th Anniversary is sky blue. How fitting and perfect for SkyPark!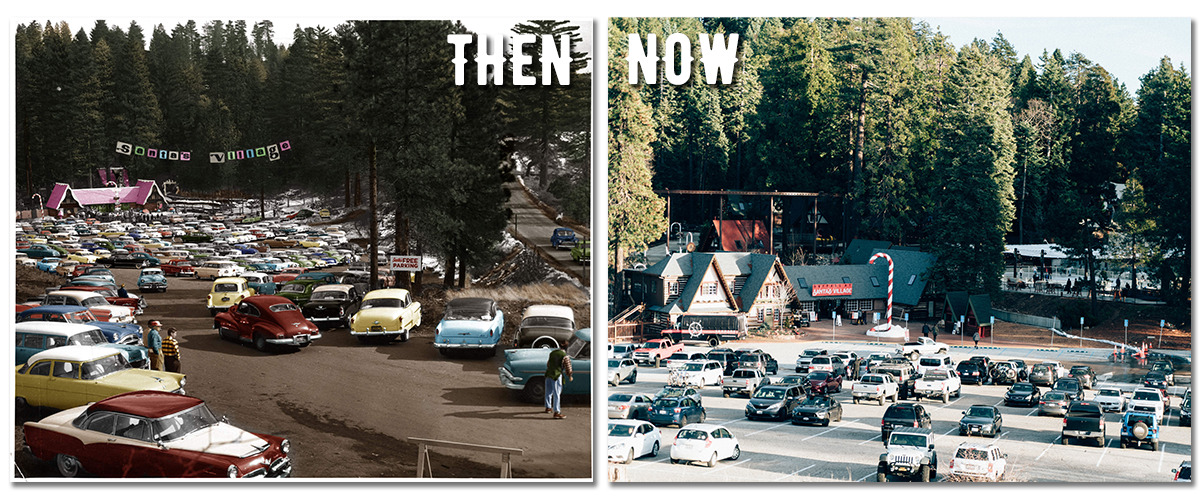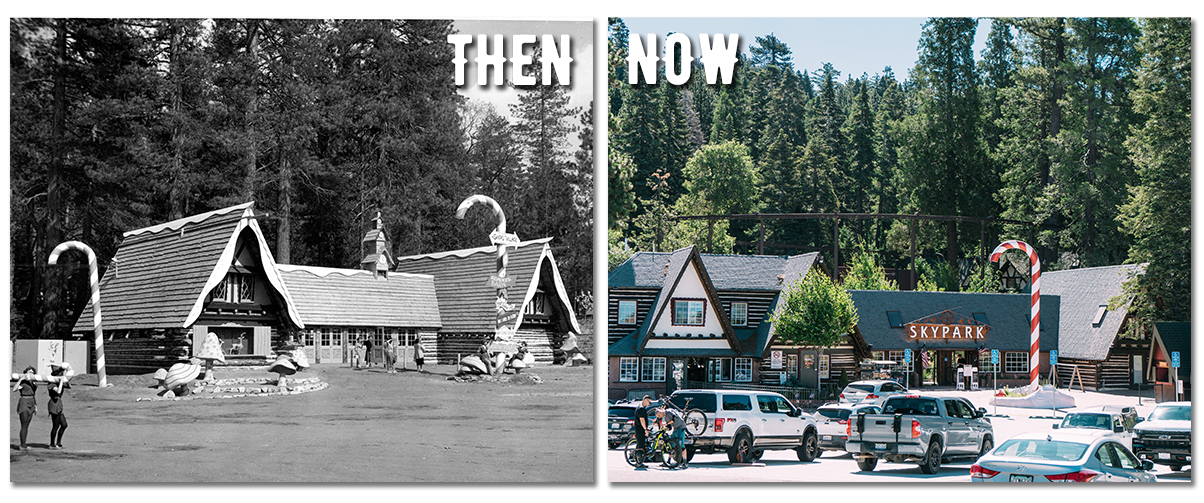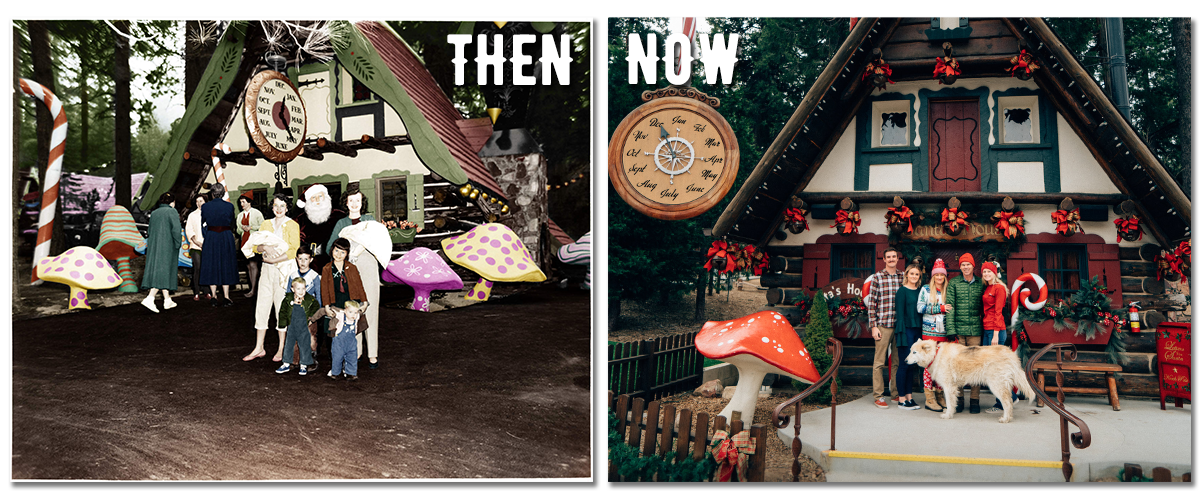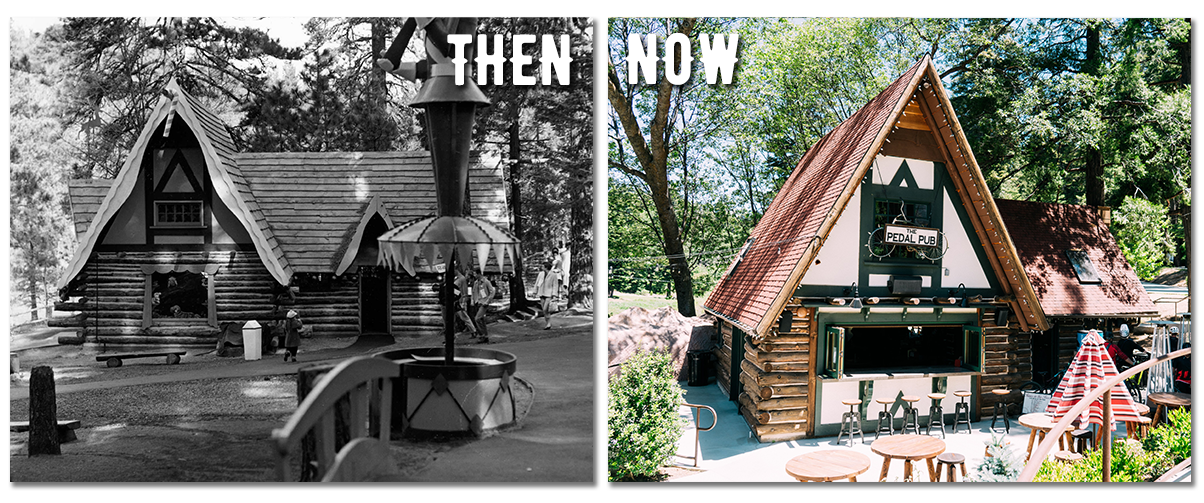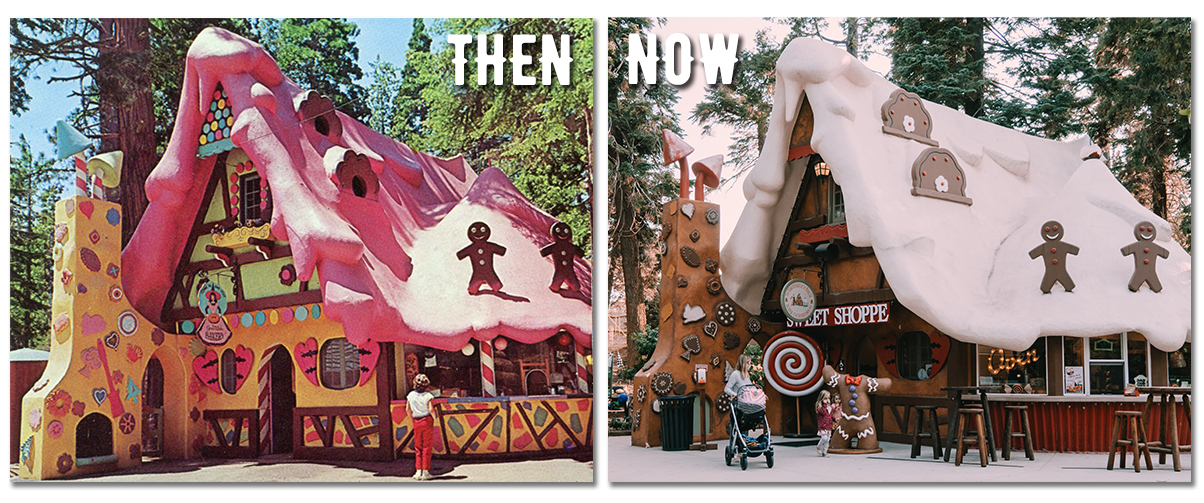 TICKET RESERVATIONS
We are currently operating at a limited capacity, so all Guests must make a reservation for admission to Santa's Village this year. Please arrive on the date and time of your reservation as early entry will not be available. Reservations were implemented to regulate the volume of Guests arriving to the park in a given time as the county and state continues to go through phased reopenings. By doing so, it allows SkyPark to remain open for our Guests. We appreciate everyone's understanding and support!
Friday-Sunday General Admission (starting November 21) is $69 for Adults (ages 13+) and $59 for Children (ages 4-12)/Seniors (ages 60-74). Children ages 3 and under as well as Seniors ages 75+ receive complimentary admission with a paying Guest (no separate reservation required).
Monday-Thursday General Admission (starting November 25) is $49 for Adults (ages 13+) and $39 for Children (ages 4-12)/Seniors (ages 60-74). Children ages 3 and under as well as Seniors ages 75+ receive complimentary admission with a paying Guest (no separate reservation required).
Christmas at Santa's Village is understandably our busiest season and tickets to our celebration are guaranteed to sell out quickly (especially on weekends). So don't get your tinsel in a tangle by waiting until the last minute this year! Tickets are limited, so click here to make your reservation today because you won't want to miss this (or be naughty and save Santa the trip)!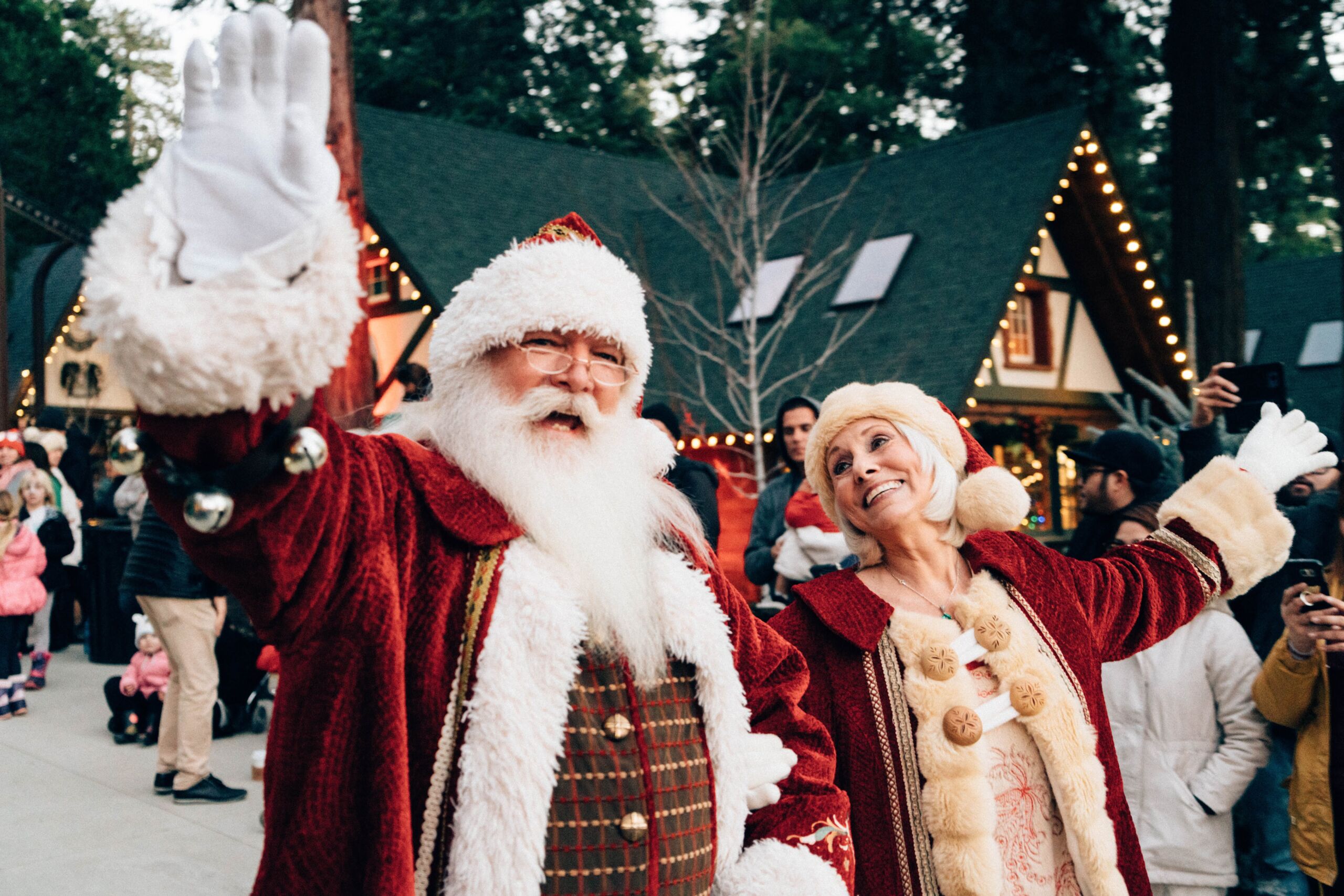 RESERVATIONS FOR VISITS WITH SANTA
Christmas isn't cancelled, but Santa's doing things a little differently this year to keep him and our Guests safe and ensure social distancing. Upon arrival to SkyPark, head straight to Santa's House and you'll receive a reservation card from his Elves with a dedicated time for your own private visit! Meanwhile, you'll be able to enjoy the rest of the activities at Santa's Village so you don't have to wait in line. In order to ensure everyone on Santa's List gets an opportunity to see him, his Elves kindly remind Guests to be mindful of their reservation time and to not be late! Please plan accordingly before arrival. Due to limited space and high demand, Guests are not guaranteed a reservation with the Big Guy (so remember to reserve early!).
If you happen to miss Santa in his house, he will appear nightly in a Village Promenade. You will also have an opportunity to see Santa in Christmas Coachworks Friday-Sunday from 11:30AM-4PM.
Reservations to meet and take photos with Santa are complimentary and available Monday-Thursday from 11AM-6PM and Friday-Sunday from 10AM-6PM. Guests are welcome to take photos using their own personal devices. However due to our safety standards, our staff will not be permitted to use your camera/cell to take photos on your behalf. If you would like to purchase photos taken by his Elves, you may do so in the Sky Trading Co. or the Exit Shop upon leaving the park.
*Reservations are on a first come, first served basis. We can only accommodate parties of 6 or less at a time. If your party is larger, you must reserve more than one time slot.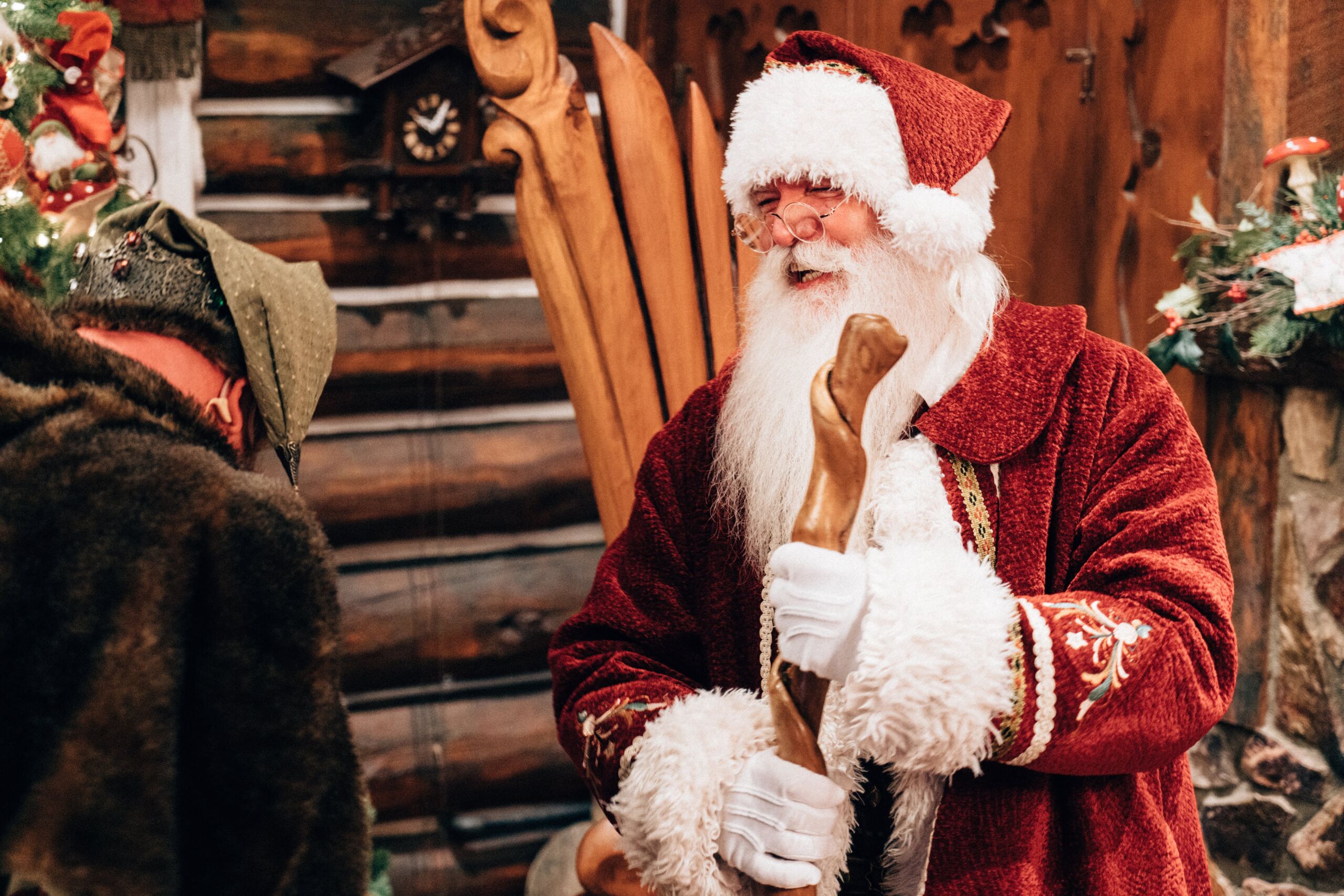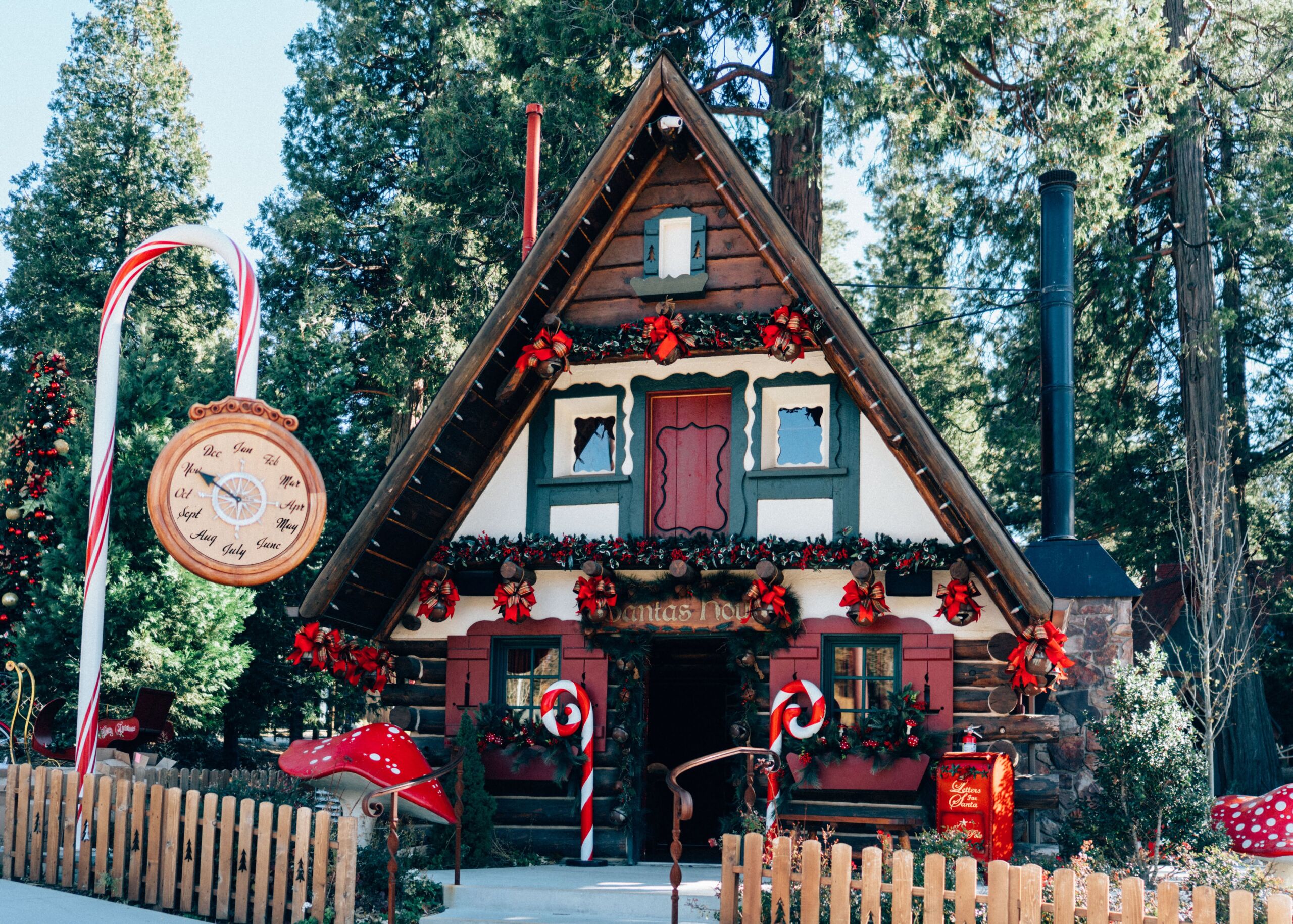 SANTA'S WORKSHOP & POST OFFICE
Have you ever wondered what Santa and his Elves do behind-the-scenes for everyone on his Good List? Catch a sneak peek of where the holiday magic begins and jingle all the way over to Santa's Workshop! Here, you'll see where he crafts his special presents for children to unwrap on Christmas morning. While you're there, you can even grab a toy to paint so you can take home something special from the Big Guy's workshop itself!
Haven't sent him a letter yet? You're in luck! You can drop off a note to Santa in the North Pole Post Office box right next to his house to make sure he doesn't miss you.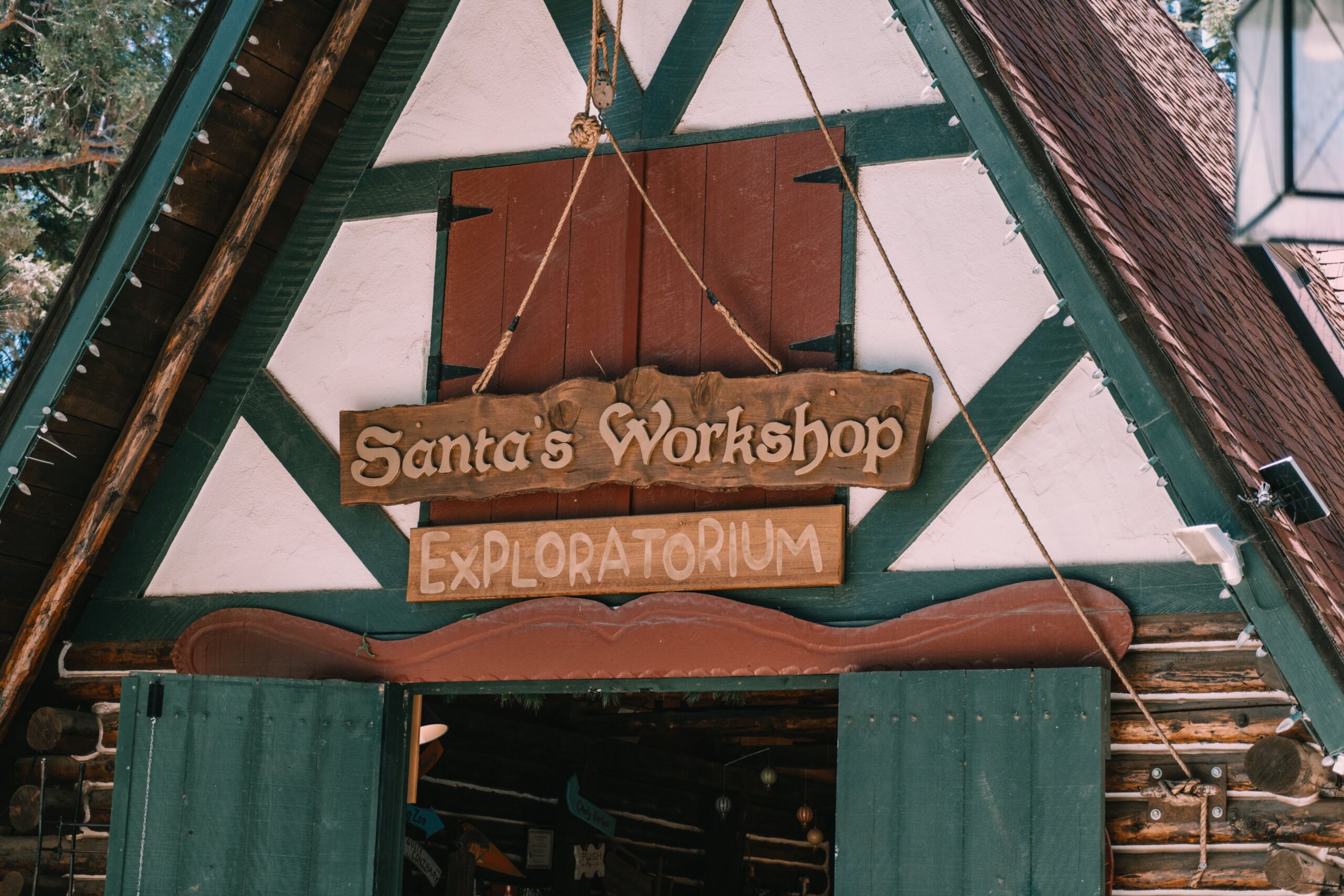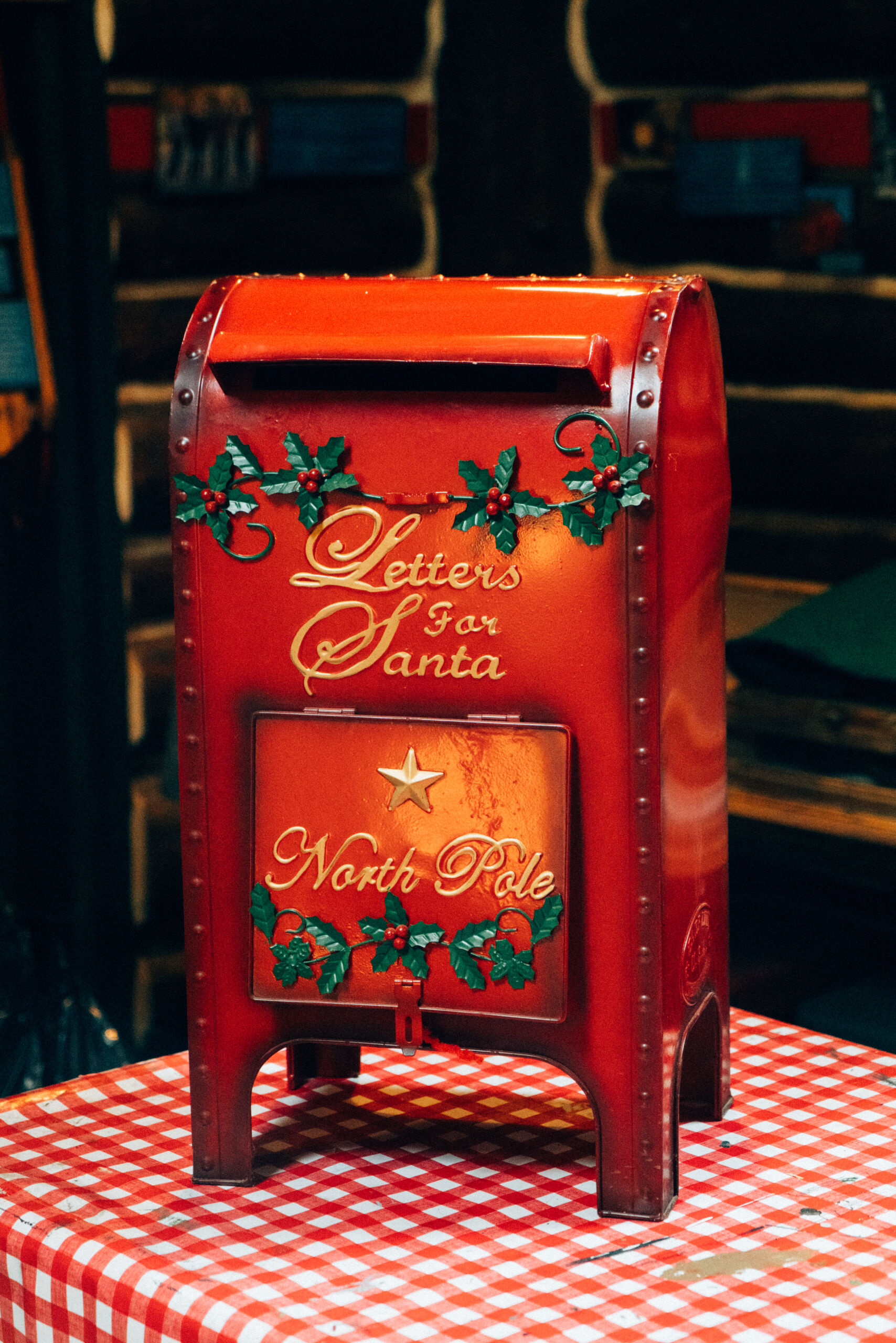 COOKIE DECORATING
National Cookie Day is on December 4th, but Santa celebrates cookies all year long! Have yourself a tasty little Christmas and head to the Sky Trading Company for a fun cookie decorating class with Santa's Elves. All Guests will receive their own cookies and single-use supplies to let their creativity (and taste buds) run wild. Come make your day a little sweeter with us Monday-Thursday from 11AM-6PM and Friday-Sunday 10AM-6PM for $6 each.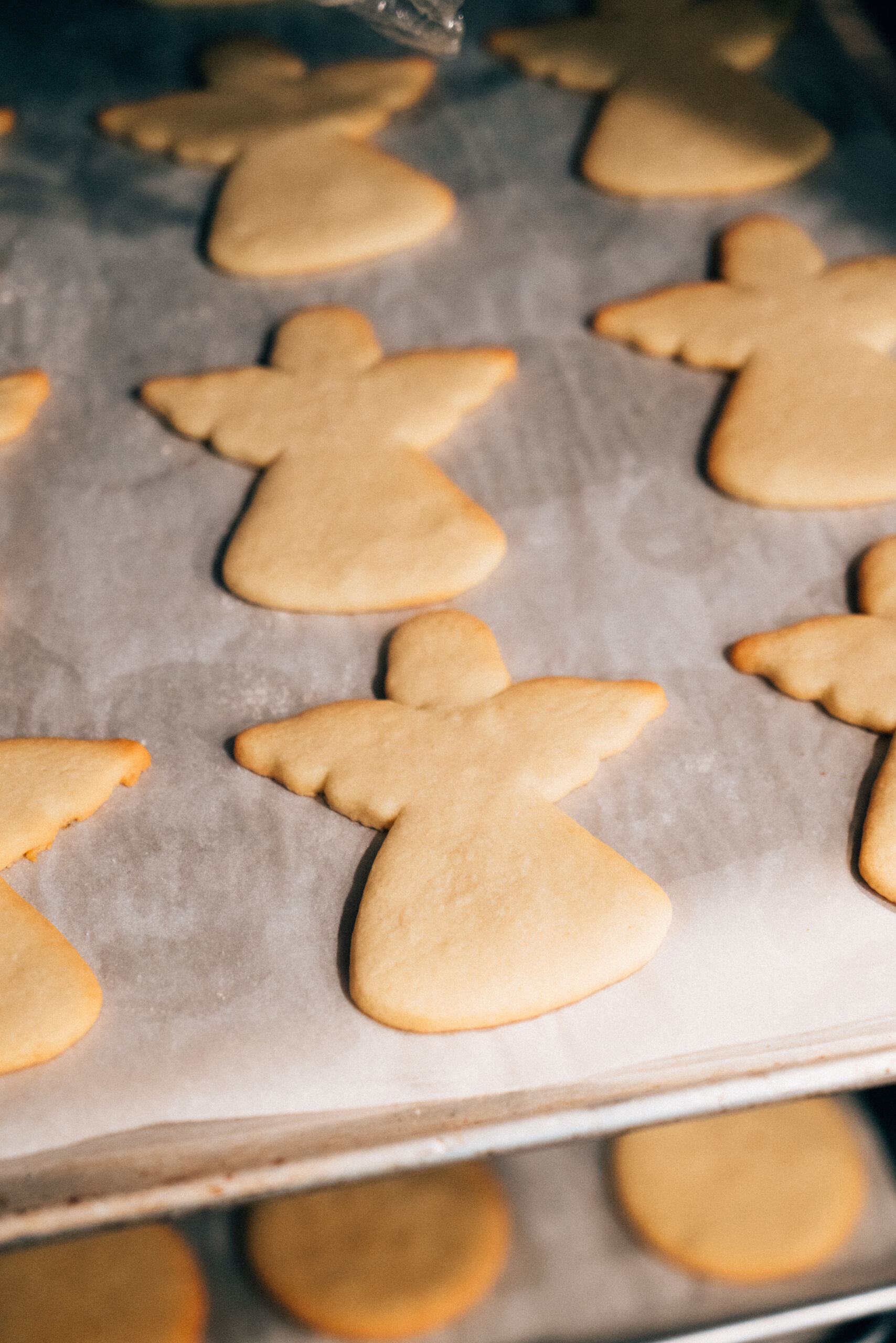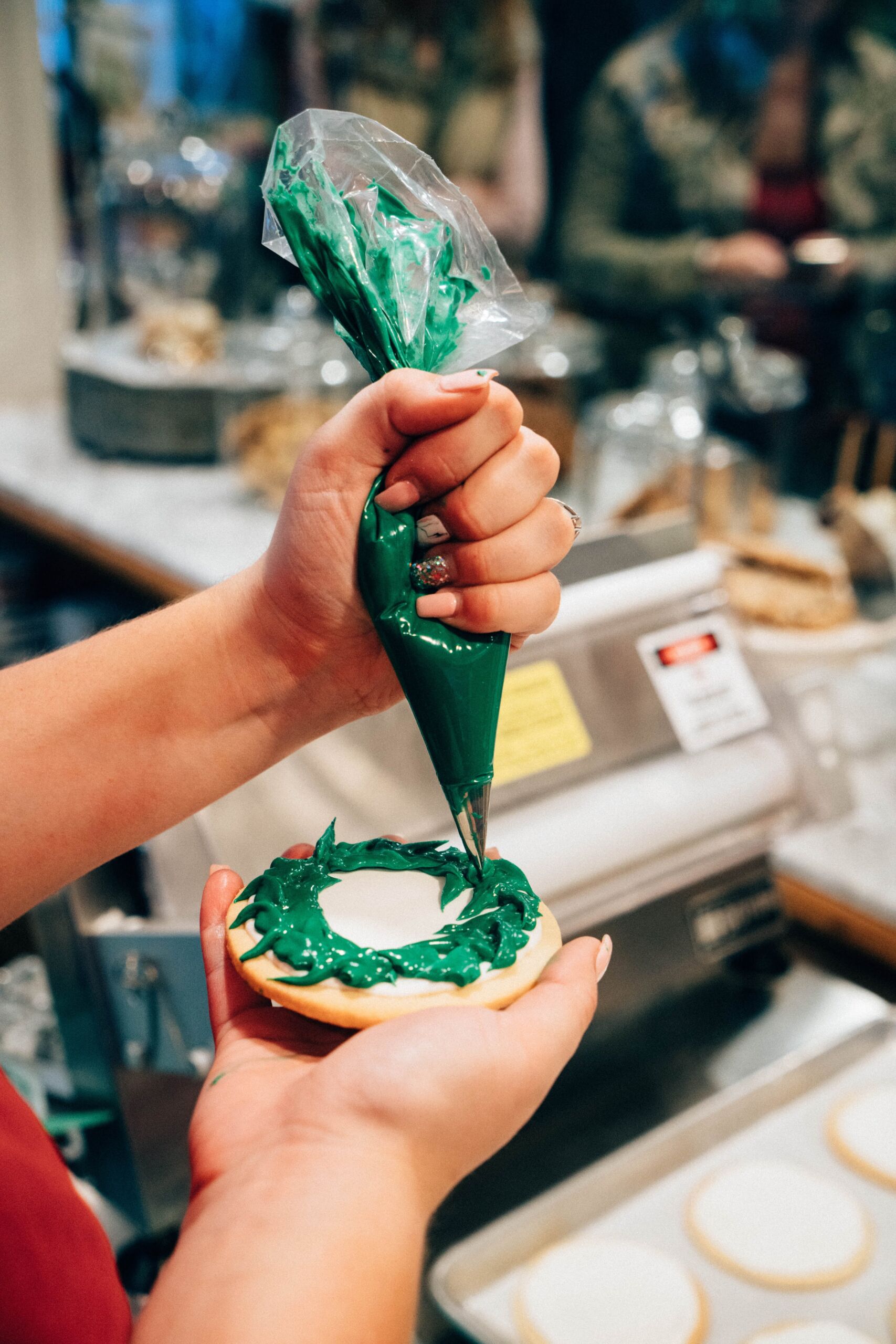 NORTHWOODS CHARACTERS
Santa's work couldn't be done without the help of his Elves and dear friends of the Northwoods! You'll have an opportunity to meet them and say hello at our Creekside Lawn to enjoy the festivities throughout the day. Be sure to keep an eye out for your favorites like Arrow, Princess Evi, Princess Sugar Plum, Frosty, Snap and Crumbles or even the Big Guy himself!
Please check our Entertainment Schedule upon arrival for meet and greet times. We have adapted our character experiences to address the health concerns of both our characters and Guests this year with a distanced meet and greet.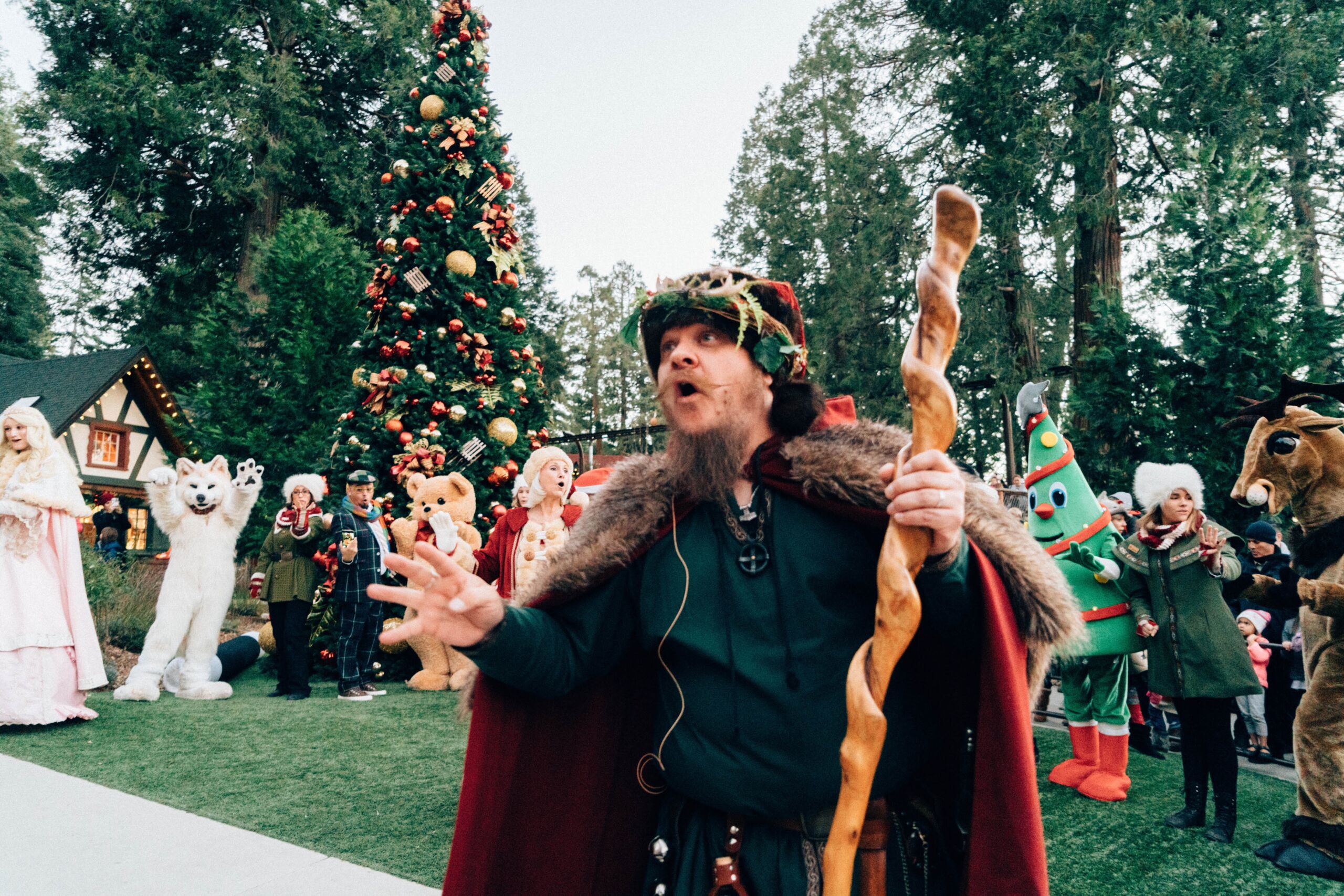 ENTERTAINMENT
Were you lucky enough to attend Pumpkins in the Pines and be wowed by Wacko the Magician? Well our good friend was just warming up because he's back to show you his own kind of holiday magic! Catch him daily at the Whispering Pines Terrace and prepare to be amazed! You never know – he might be able to magically change your name from the Bad to Good List!
Another can't miss event is our Puppet Show. Everyone is familiar with Santa, but his Elves have quite the story, too! Come hear about their world in An Elf's Life For Me Puppet Show over in the Pavilion.
Please check our Entertainment Schedule upon arrival for show times. Guests will be expected to keep face coverings on at all times in our outdoor theatre and be required to adhere to strict social distancing rules. Limited capacity, please plan your day accordingly to see the shows.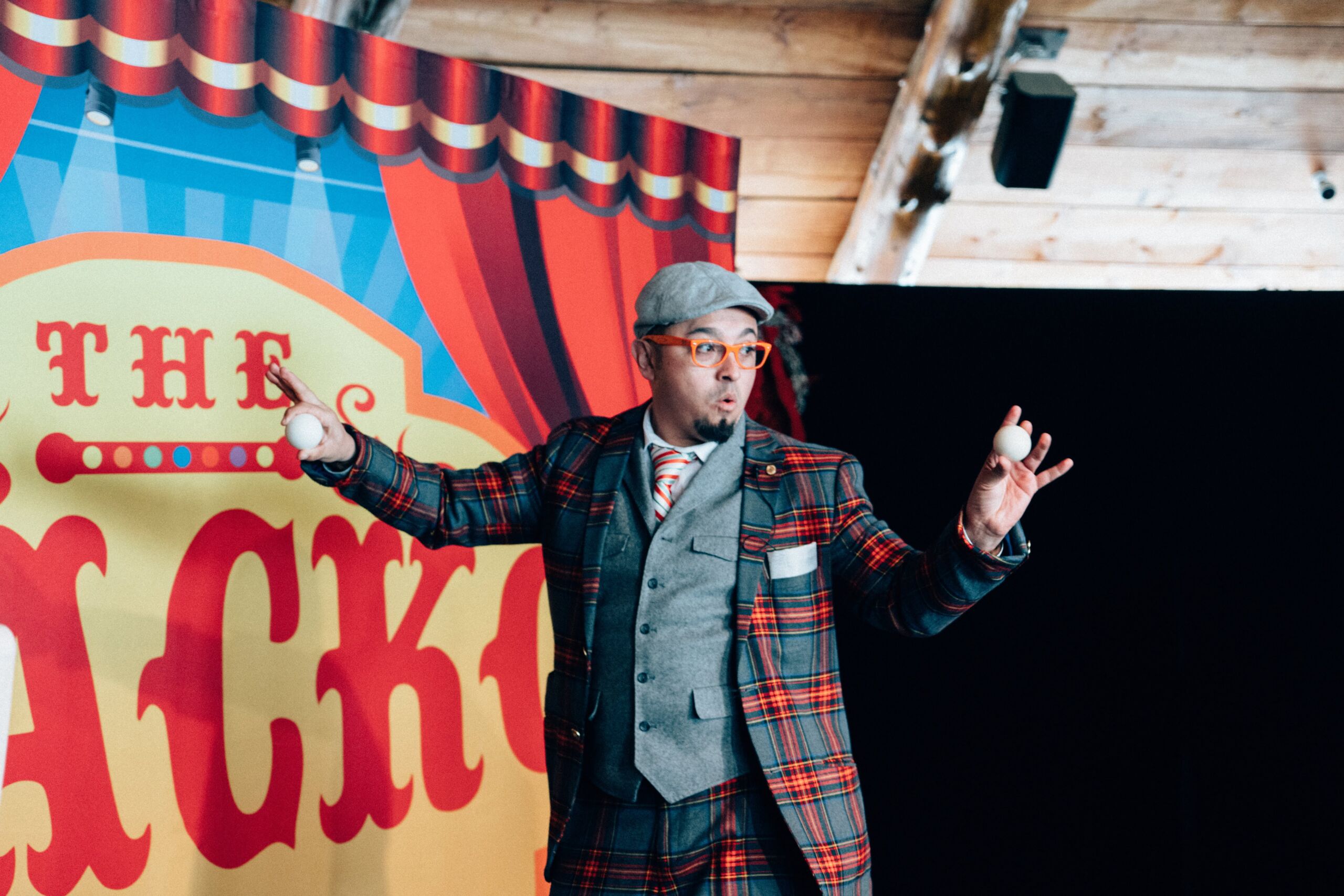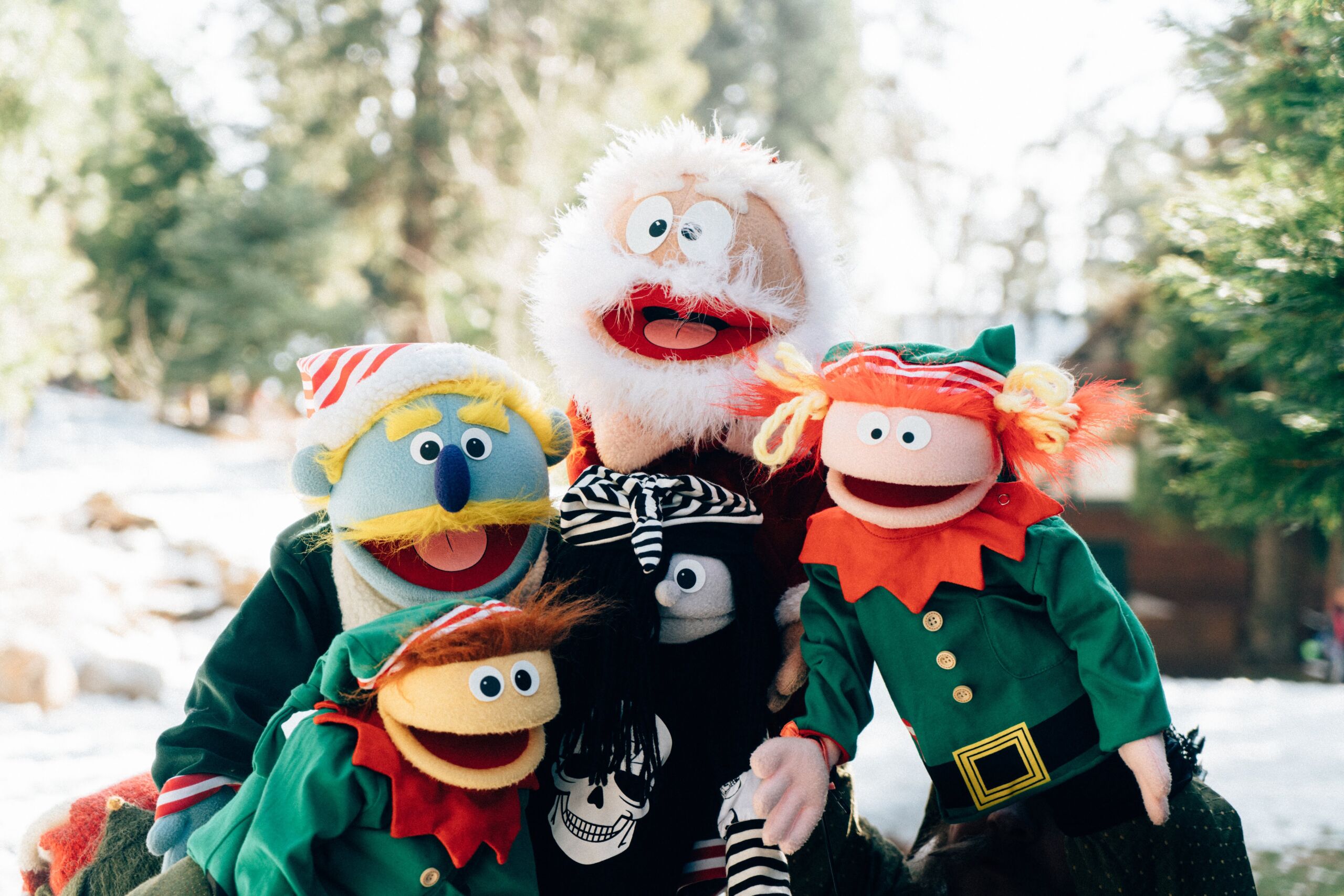 FANTASY FOREST OF LIGHTS
There's always been magic living in the Northwoods, but there's something about the Christmas spirit that brings it to life for all to see. Join us for a unique, immersive experience among the trees as you wander through the Fantasy Forest of Lights nightly from 5PM-close.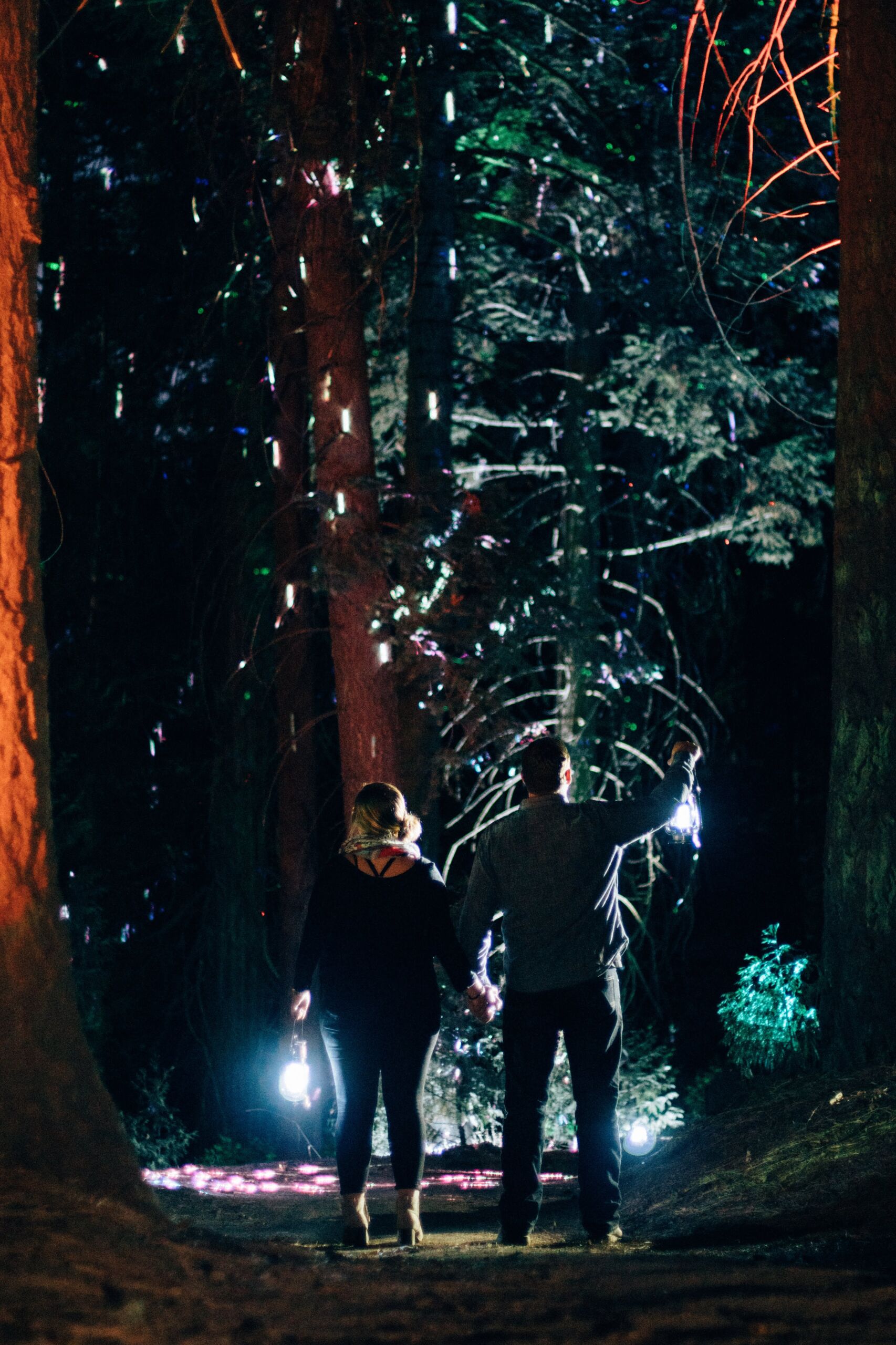 VILLAGE OF LIGHTS SPECTACULAR
You haven't experienced Christmas at SkyPark until you've seen the dazzling display of colors and music that illuminate Santa's Village! Make your spirits merry and brighter at the Village of Lights Spectacular every night at 4:45PM and 5:45PM. No matter what age you are, it'll be sure to take your breath away!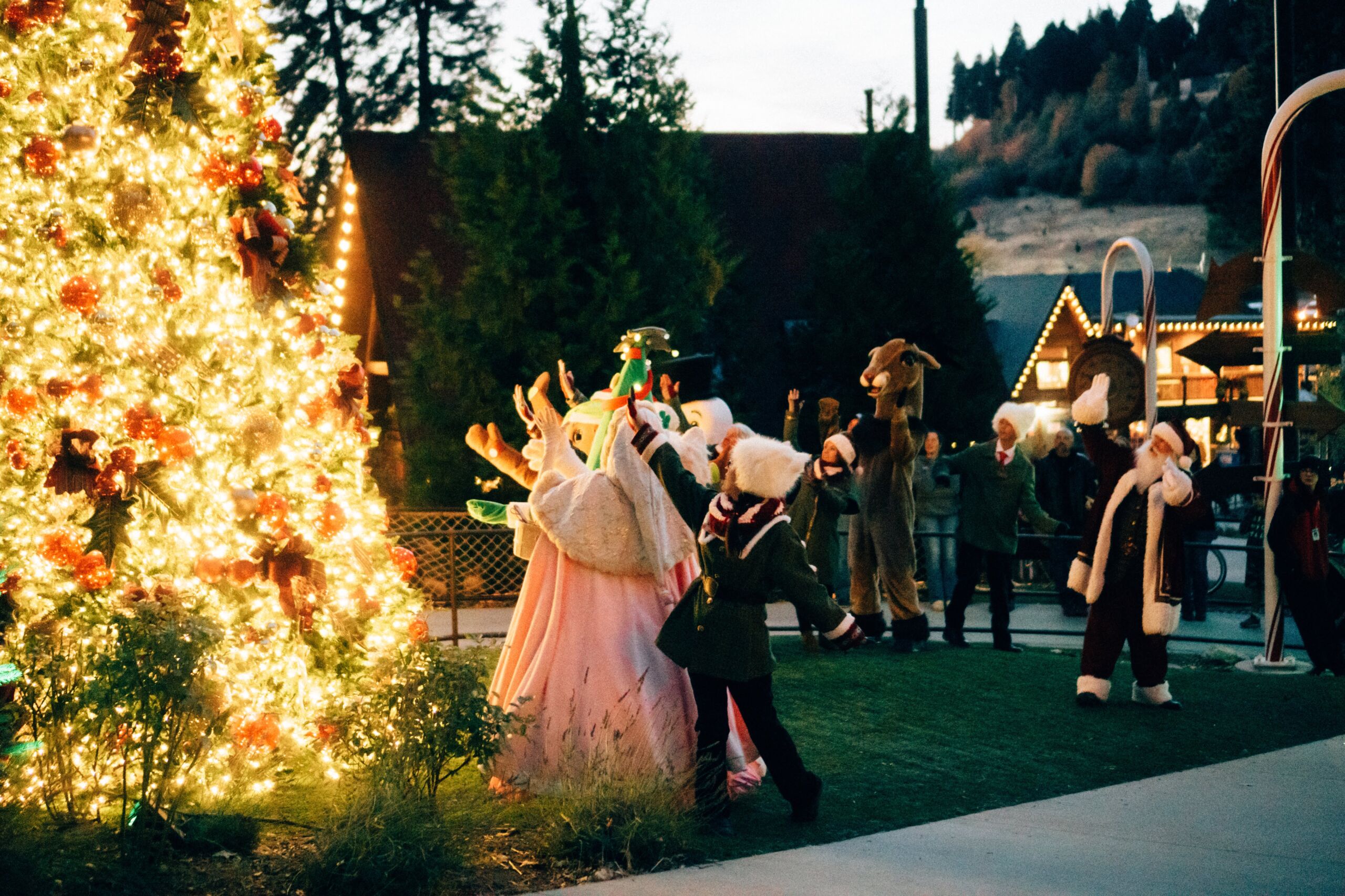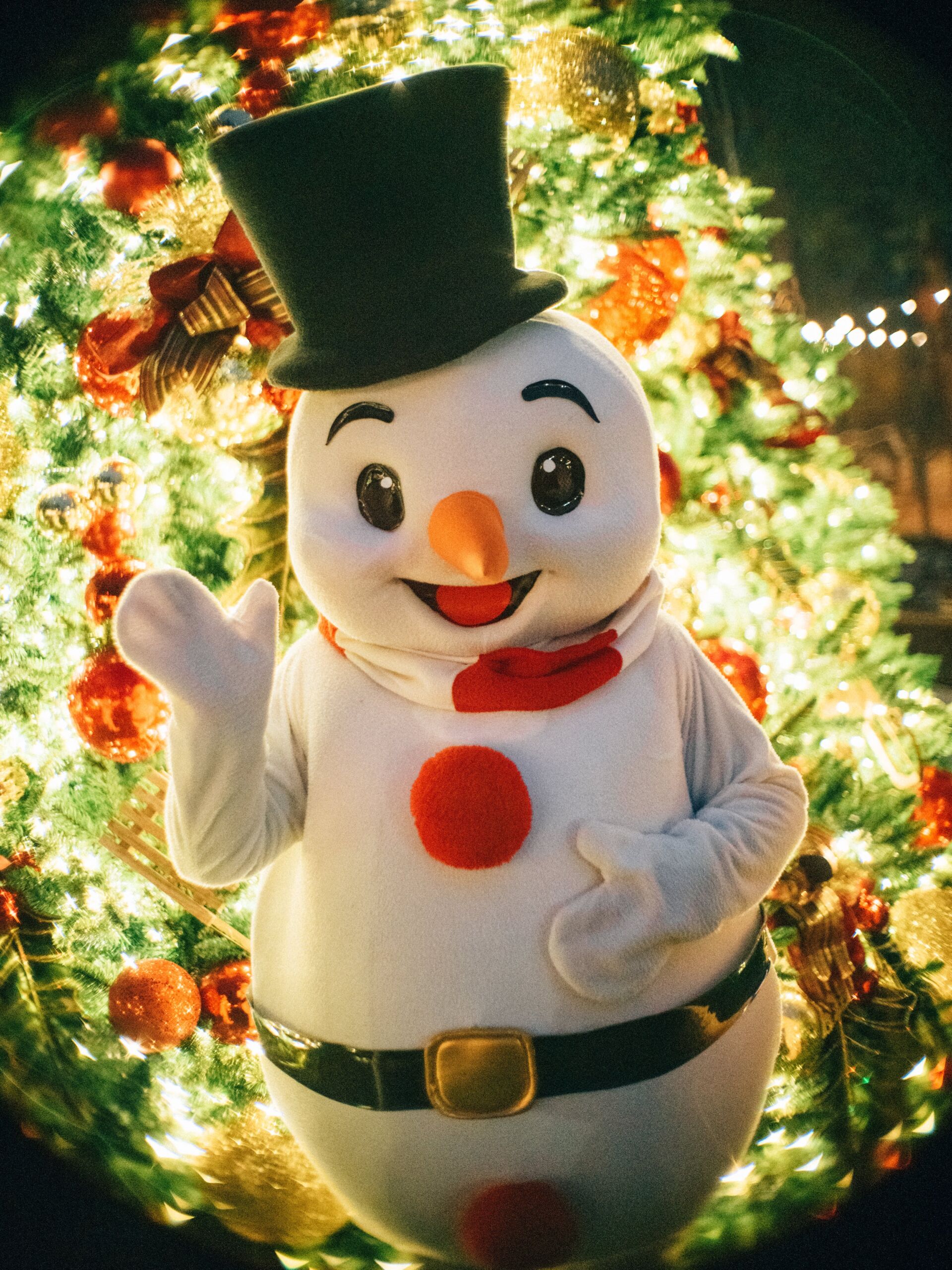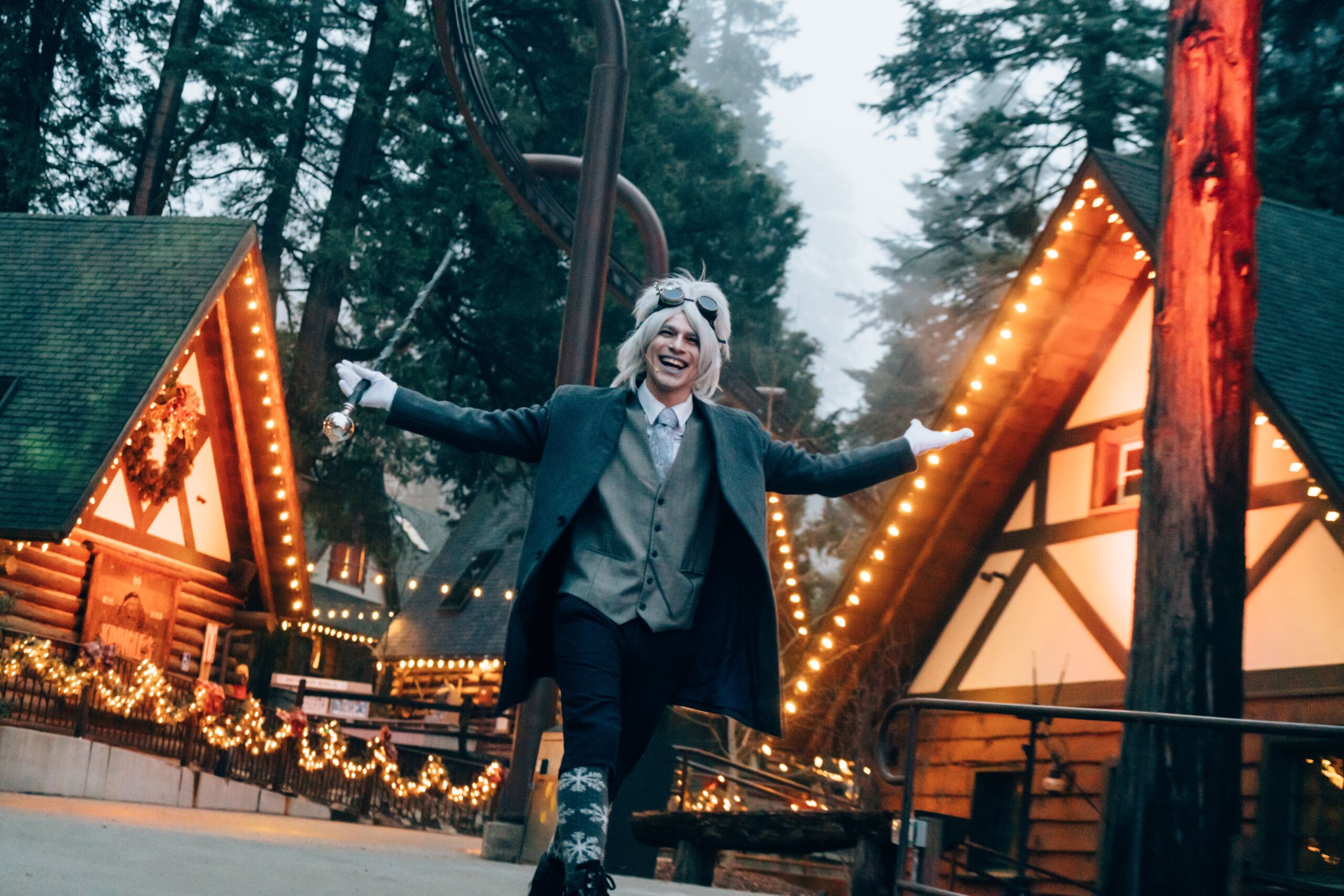 ICE SKATING AT SILVER BELLS ARENA
Tis the season for our Silver Bells Arena to transform into the mountain's exclusive ice skating rink! You might even catch Santa out there practicing his moves in between visits at his house and workshop. Guests are welcome to complimentary skate rentals (just remember to bring thick socks!) or feel free to bring your own. Our Adventure Elves are also happy to offer you some pro tips and assistance! Suitable for all ability levels for ages 2+.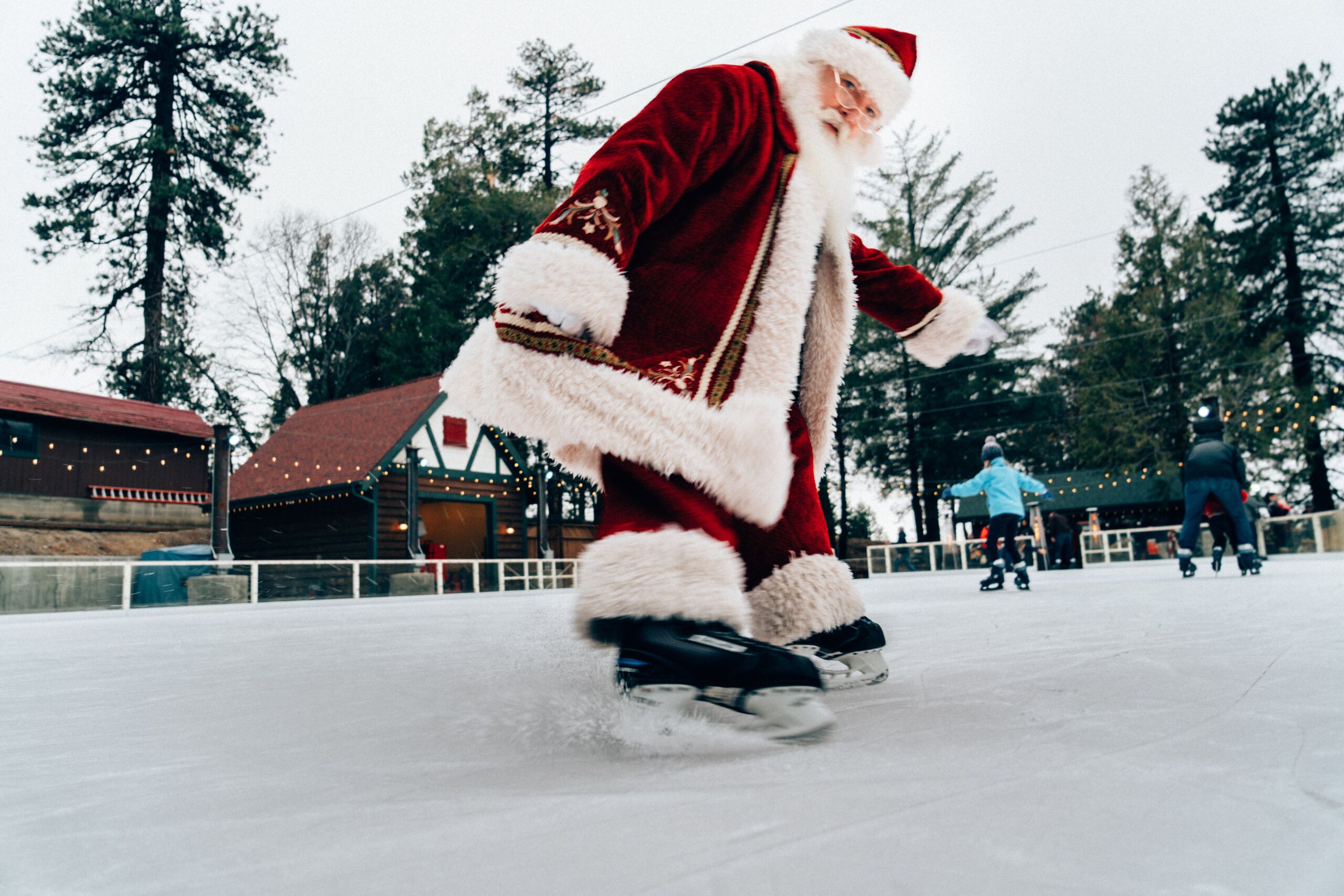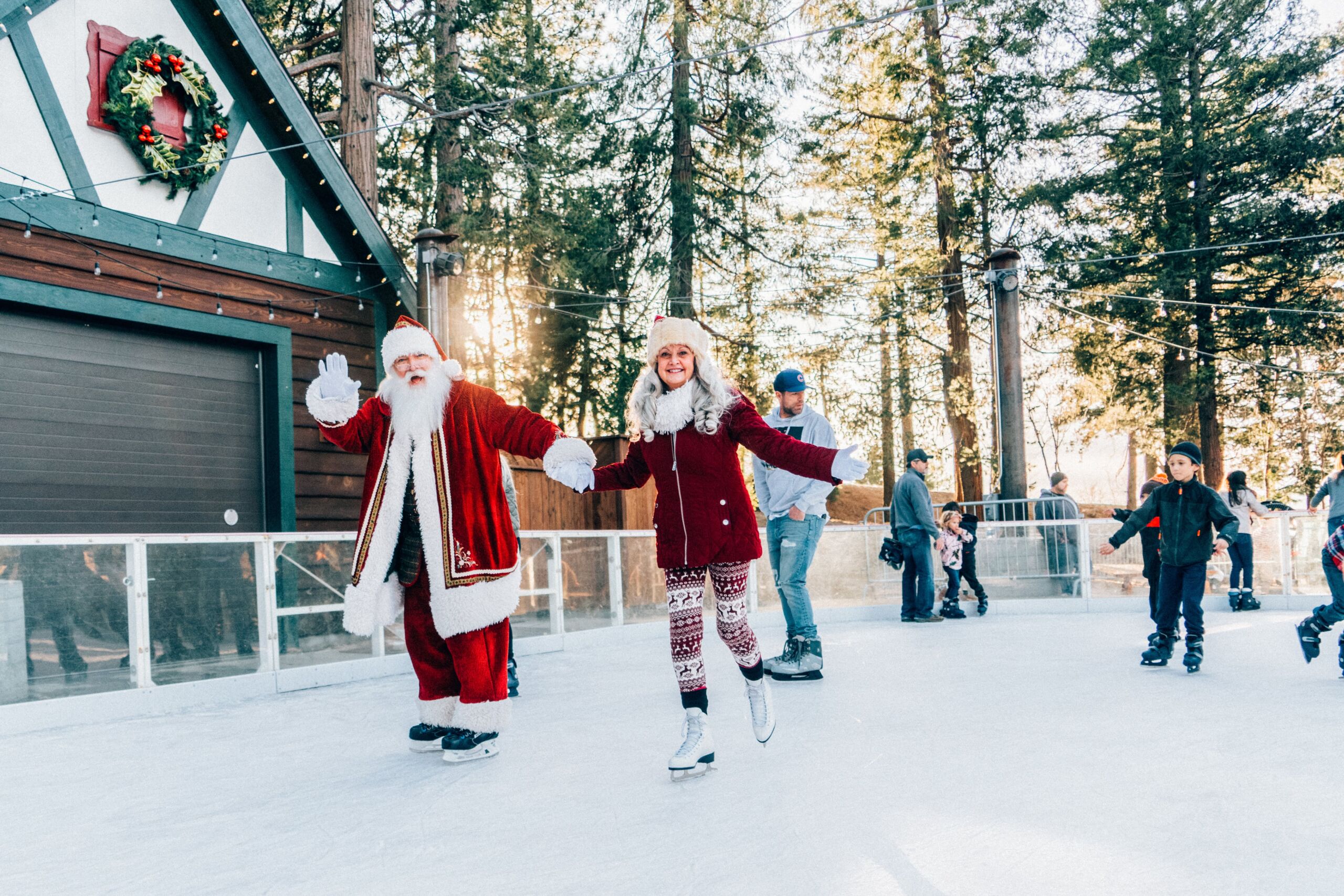 SEASONAL FLAVORS
If you loved our special Fall flavors as much as we did, then get ready to eat, drink and be merry with our seasonal holiday treats!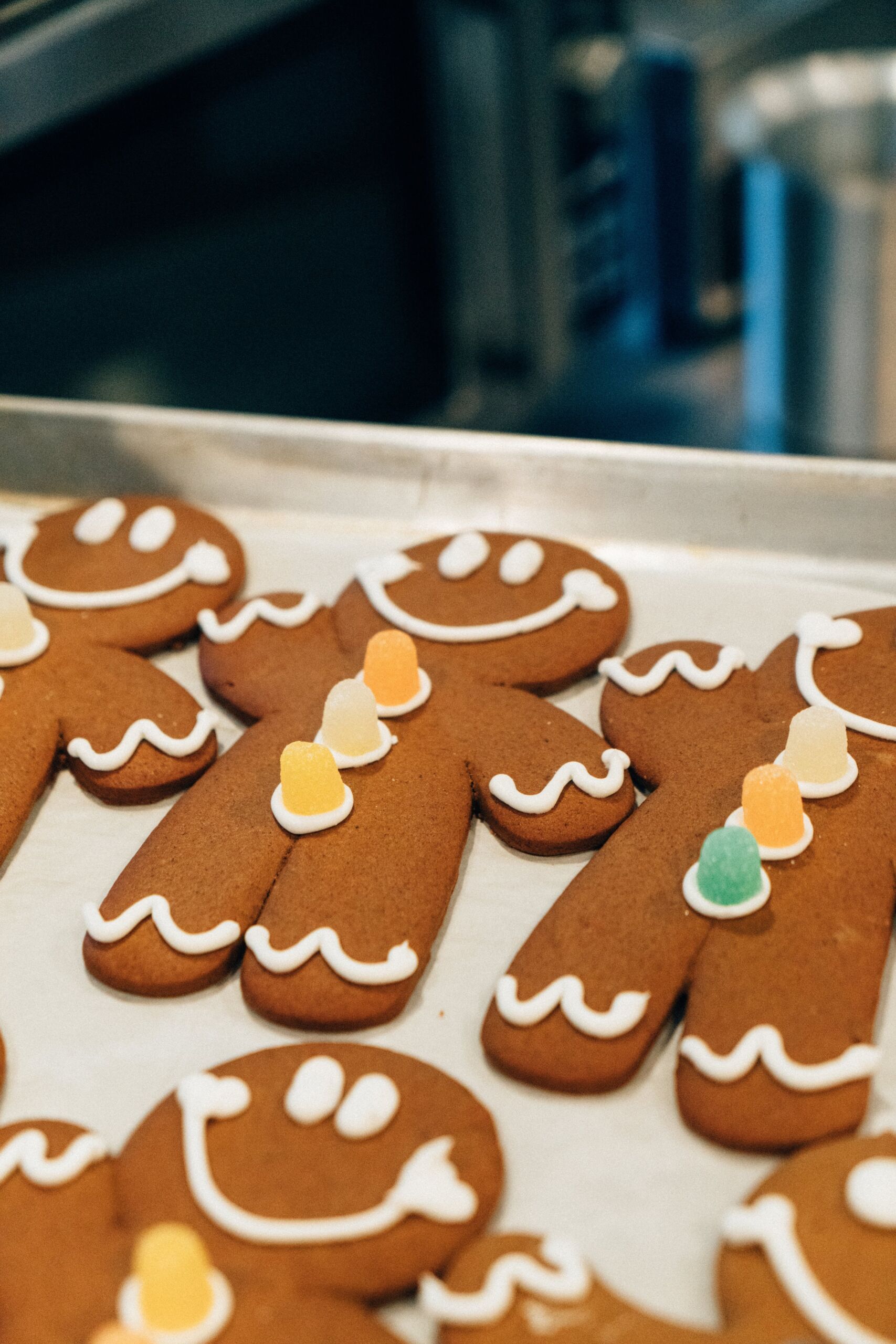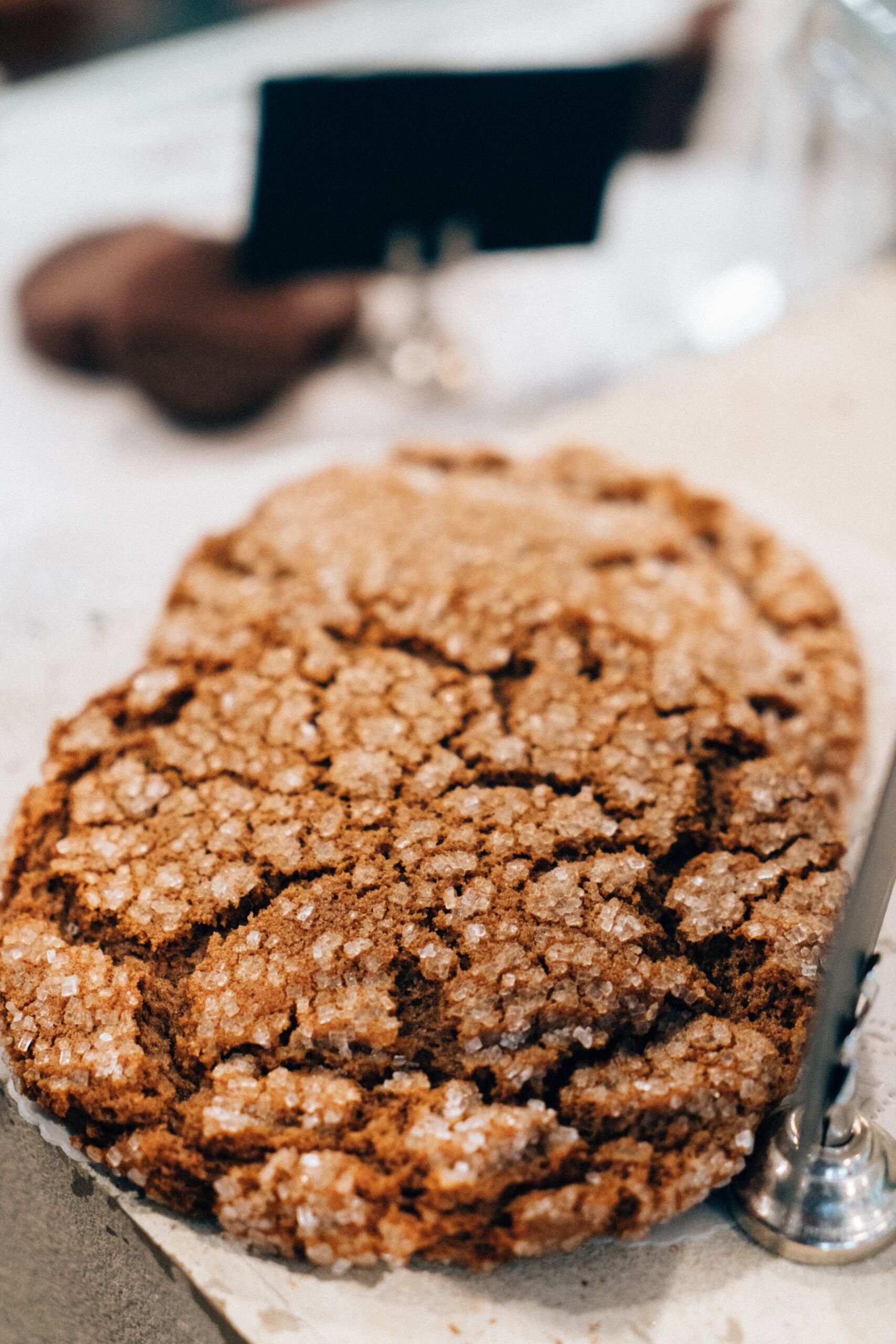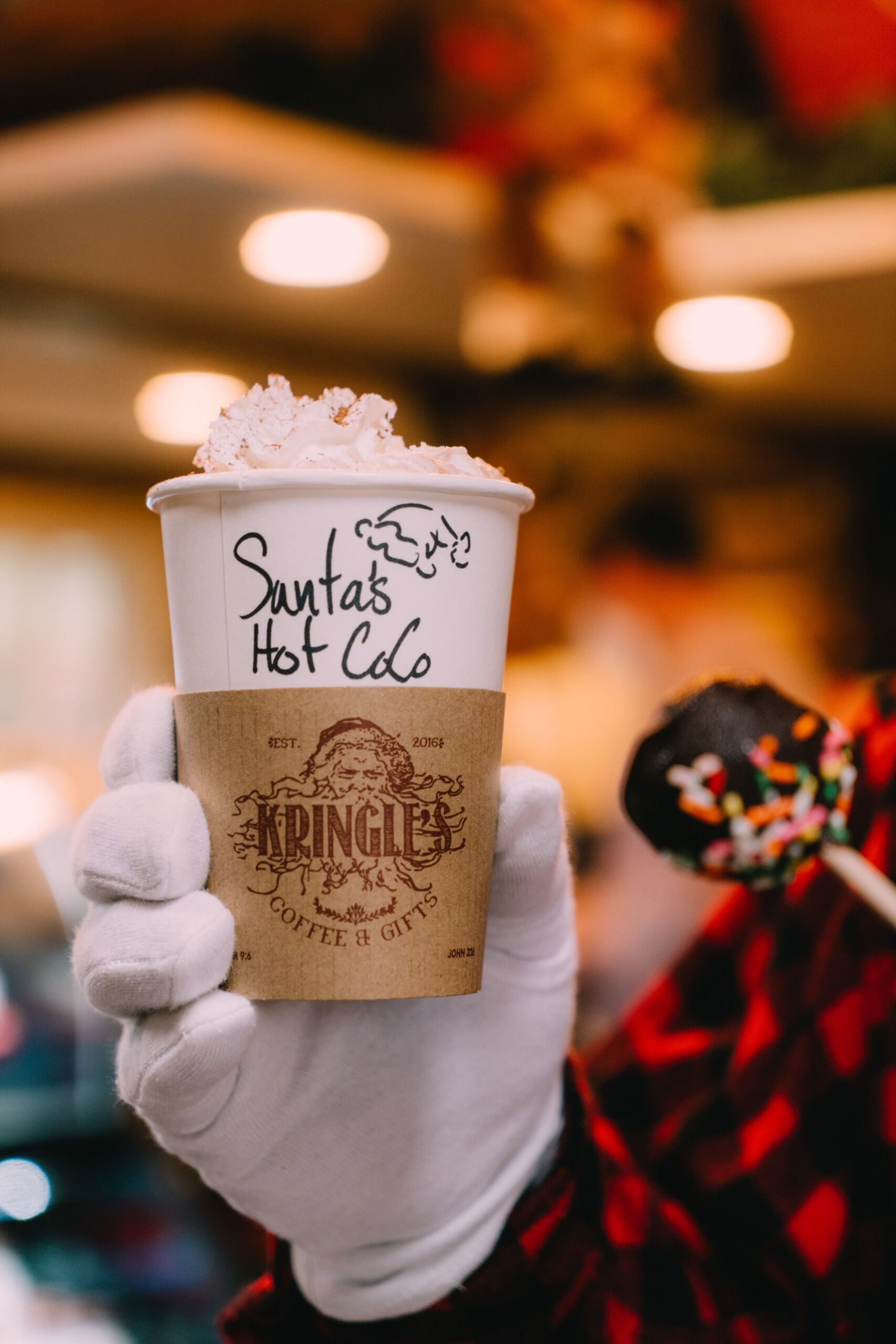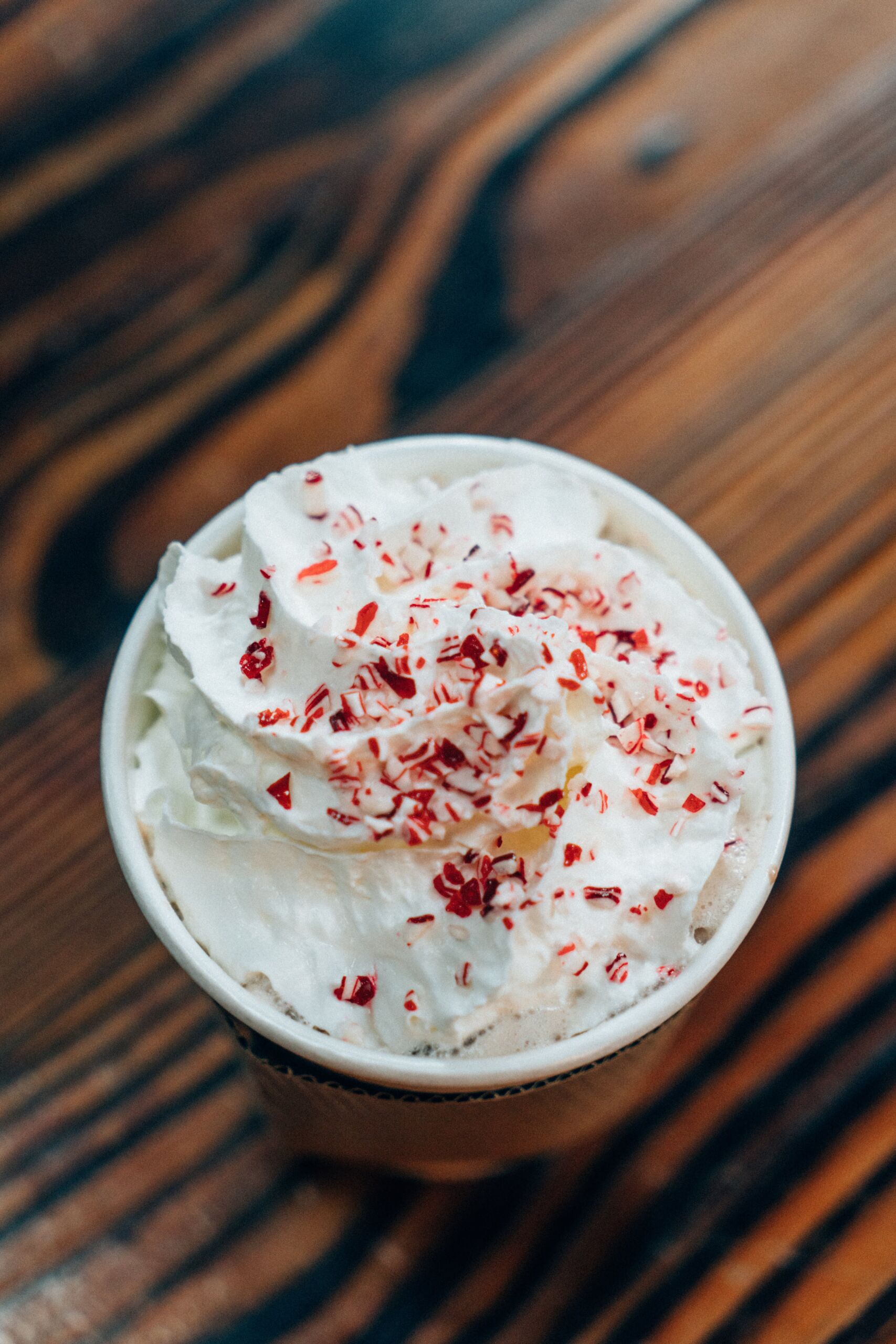 SKYPARK ADVENTURE ACTIVITIES & BIKE PARK
Don't forget that SkyPark's favorite every day activities are also included with the price of admission! From our popular network of mountain biking trails suited for all experience levels, to riding the Northwoods Express Train, to getting a bird's eye view of the park on Floki's Frozen Falls Climbing Tower, to the Royal Games (Princess Evergreen's Archery Range, King Celwyn's Ax Challenge or Northwoods Sharpshooter Gallery), there's more than enough fun to go around and keep you warm all day long! Due to the nature of our mountain location, all activities are weather-permitting.
COVID UPDATE
SkyPark is committed to keeping our Guests' health and safety our top priority. As huge advocates of the outdoors, we are thrilled to continue to offer a fresh-air space where people can continue to make memories together.
As a reminder, all SkyPark Guests over 2 years will be required to have a face mask. Face masks are not required while exercising or when sitting to dine on our patio. SkyPark Staff members will be required to wear face coverings when interacting with Guests. We have also provided ground markings and barriers to adhere with social distancing guidelines.
We have increased frequency in cleaning of restrooms, handrails, equipment, and other areas commonly used. Placement of extra hand sanitation stations throughout the park will be available so Guests can easily and frequently sanitize their hands and family members' hands. We do encourage Guests to bring their hand sanitizer if possible. SkyPark reserves the right to remove any Guests who do not follow these guidelines. For additional information on our commitment for Guest safety and how we're implementing these guidelines, click here.
Thank you for doing your part to help keep Santa's Village safe and fun for everyone!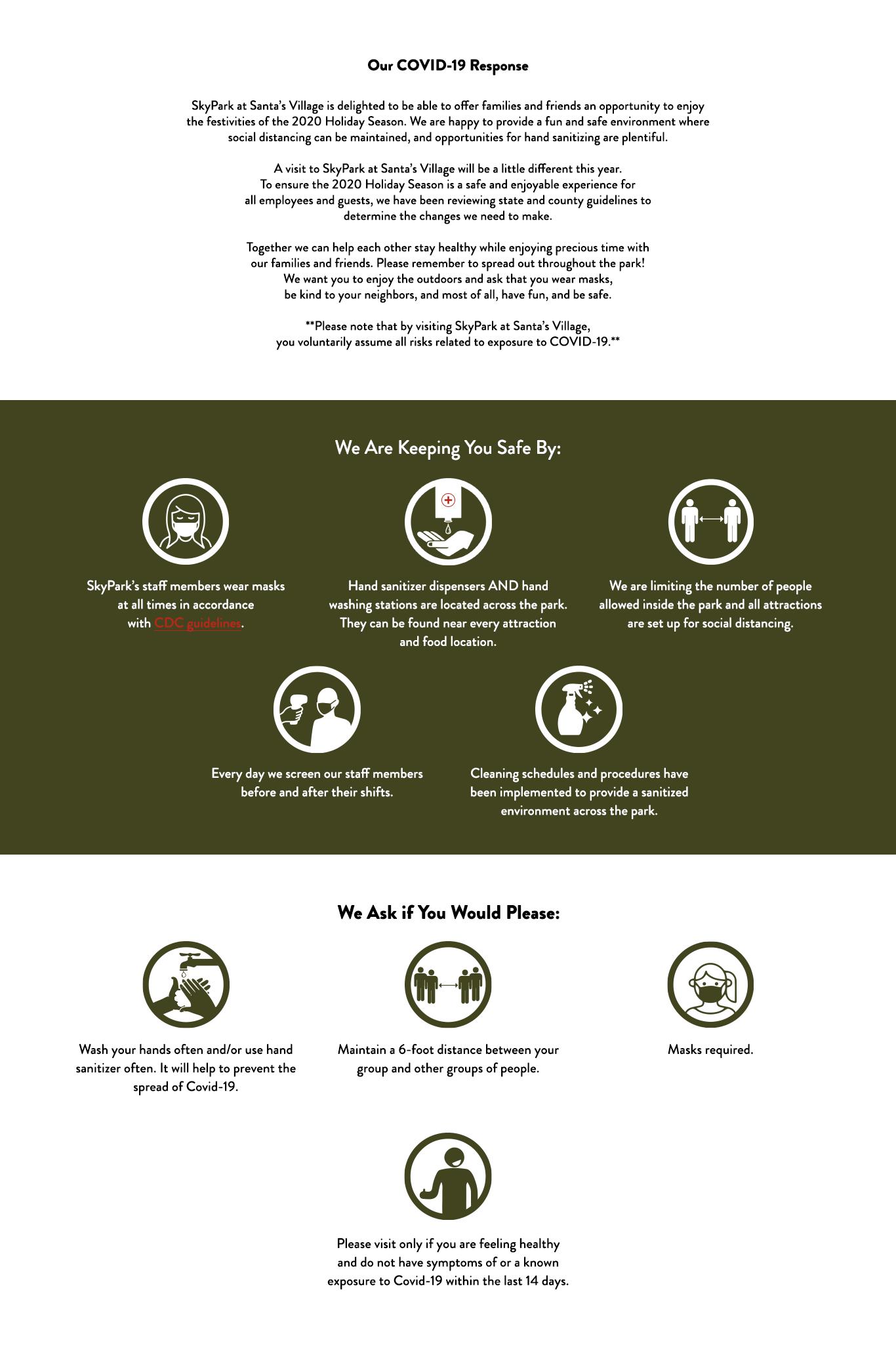 ABOUT SKYPARK AT SANTA'S VILLAGE
SkyPark at Santa's Village is an Outdoor Adventure Park with year-round mountain biking, hiking, fly fishing and open air activities in the Skyforest section of Lake Arrowhead, California. The Park resides on 230 expansive acres of natural forest with meadowlands, ponds and an apple orchard. At the core of SkyPark is The Village, which includes historic log cabin restaurants and shops, seasonal entertainment, and open-air activities. SkyPark's nearly 10 miles of year-round mountain bike trails, hiking trails, fly fishing, archery, seasonal ice skating or roller skating rink, rock climbing and more are available to the public for the price of admission. SkyPark's conservation program includes the Henck Meadowlands Conservation Trail, Conservation Hikes, and Outdoor Educational Programs for school-age children. Each season, we offer a different themed overlay, and during November and December, we transform the entire Park into Santa's Village – The ultimate Christmas experience! And NEW for 2020 – come stay and play with us at SkyPark Camp + RV Resort to make your trip complete!